Aberdeen Falls
Last Updated On December 02, 2021
The breathtaking Aberdeen fall is located in Ginigathena, Nuwara Eliya district, named after Aberdeen, the third-largest town in Scotland and the capital of Aberdeenshire. The waterfall springs out from the Kehelgamu Oya stream, a major tributary of the Kelani River. With a tremendous height of 98 meters, it is the country's 18th highest waterfall. According to local legend, a tunnel connects Aberdeen Falls to the nearby Laxapana Falls.
The spectacular Aberdeen fall's flowing water cascades into a deep rock, making an impressive sight to see. Swimming in this pool is not recommended because it is very deep, the water levels can increase quickly without warning, and swimming during rain is extremely dangerous. A small observation platform is located above the natural pool for people who only want to see the falls. It is an excellent place where you can safely enjoy the beauty of the waterfall.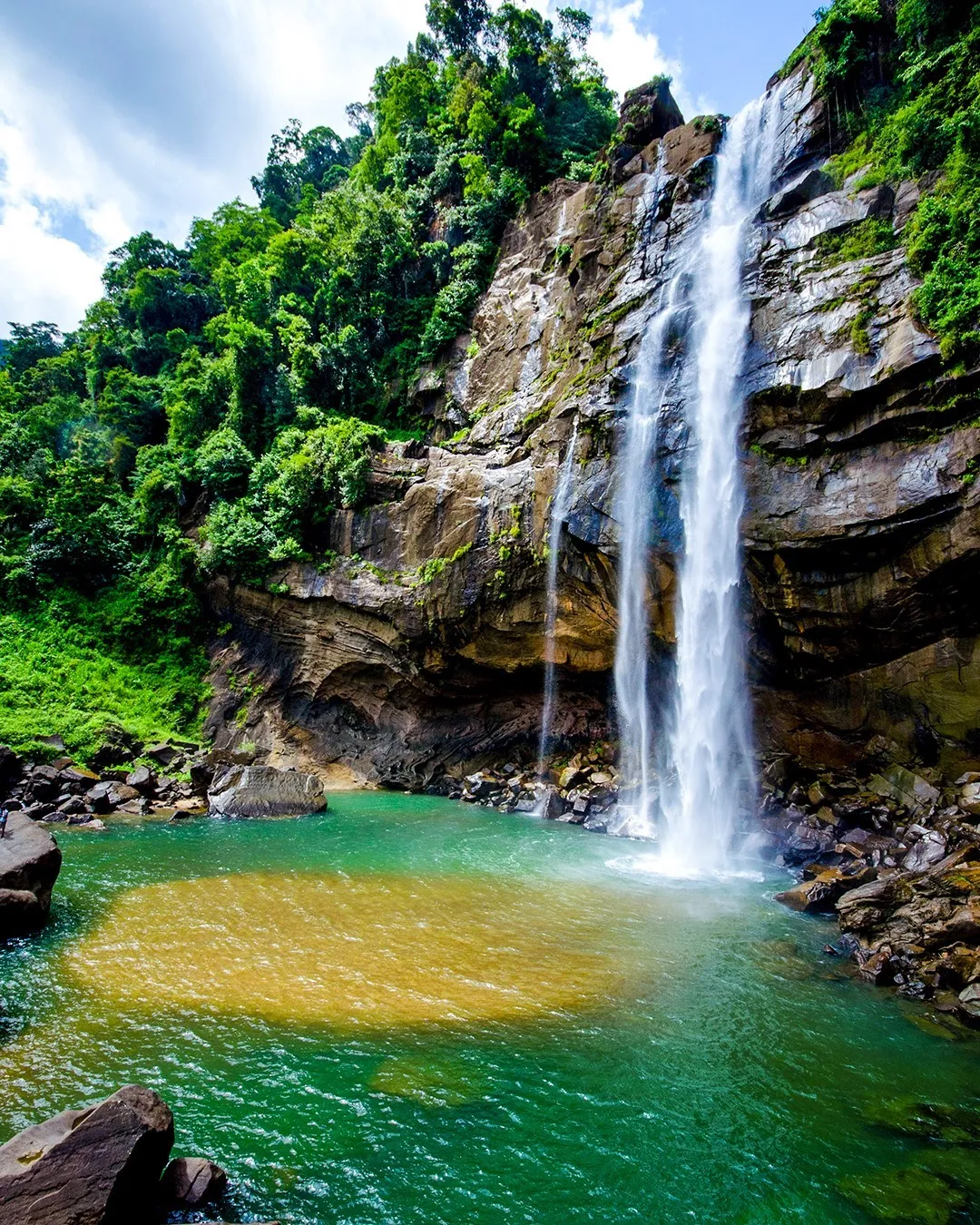 Best time to visit
Aberdeen Falls
If you visit the waterfall between October and November, you can have a breathtaking view with full water flow. The water level in the waterfall gradually decreases in the dry season, which runs between January and March. But, enjoying a leisurely swim is also dangerous as the center of the natural pool is intense.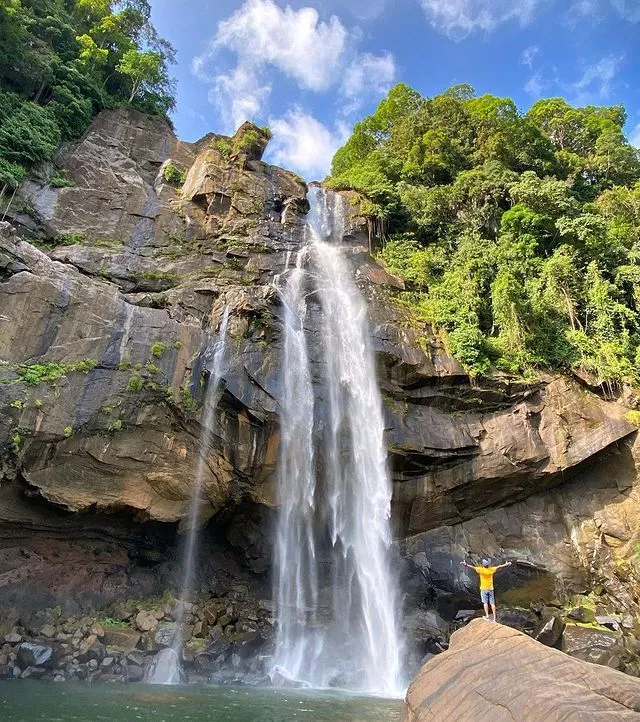 Getting to Aberdeen Waterfall
It is 58Km from Kandy to Ginigathena. The journey will take 2 hours and 1 minute approximately. From Kandy, travel along the Kandy road until you reach Ginigathena. Then proceed along the Ambatale Road up to the Buddha statue at the end of the road from Ginigathena town. Start your journey to get to the waterfall after parking your vehicles.
How to reach the waterfall
You can't drive your vehicle right up to the waterfall. There is a vehicle park available near the path that leads to the waterfall. To reach the waterfall, you have to climb a steep set of steps. Hiking shoes are recommended, as climbing over the rocks near the falls can get slippery. It will take around 15-20 minutes to get near the waterfall. Leeches are there, but not too many.