Adam's Peak
Last Updated On January 12, 2022
Adam's peak, one of the most prominent pilgrimage locations in the Indian subcontinent, holds the record of being Sri Lanka's fourth heights mountain, with elevations of 2244 meters. There is probably no mountain in the world more famous than Adam's peak. Buddhist believe the impression on the summit is the footprint of Lord Buddha himself, Hindus say it is Lord Shiva's, Muslims believe it is Adam's, and Christians believe it is St. Thomas, the Apostles. Due to this reason, Adam's Peak has no shortage of pilgrims from all major religions. Beside the shrine at the top, the views from the top are stunning. Especially in the morning, you can have the breathtaking sight of majestic sunrise over the eastern horizon(called in Sinhala Irasewaya) and the perfect shadow of the mountain spreading over the western backdrops. In addition, you can see an endless vista of forest, valleys, mountains, lakes, etc. There are six trails to the mountain peak consisting of more than 5000 steps, built-in cement or rough stones with handrails, and a lighting system. So you can also ascent Adam's peak in the night. There are also rest stops and wayside stalls that serve refreshments on both sides of the track.
Why is it called as Adam's Peak or Sri Pada?
The name Adam's Peak derives from the belief that this is the location where Adam first set foot on earth after being cast out of heaven. Buddhists refer to it as Siri Pada because they believe the sacred footprint is that of Lord Buddha on his journey to Nibbana.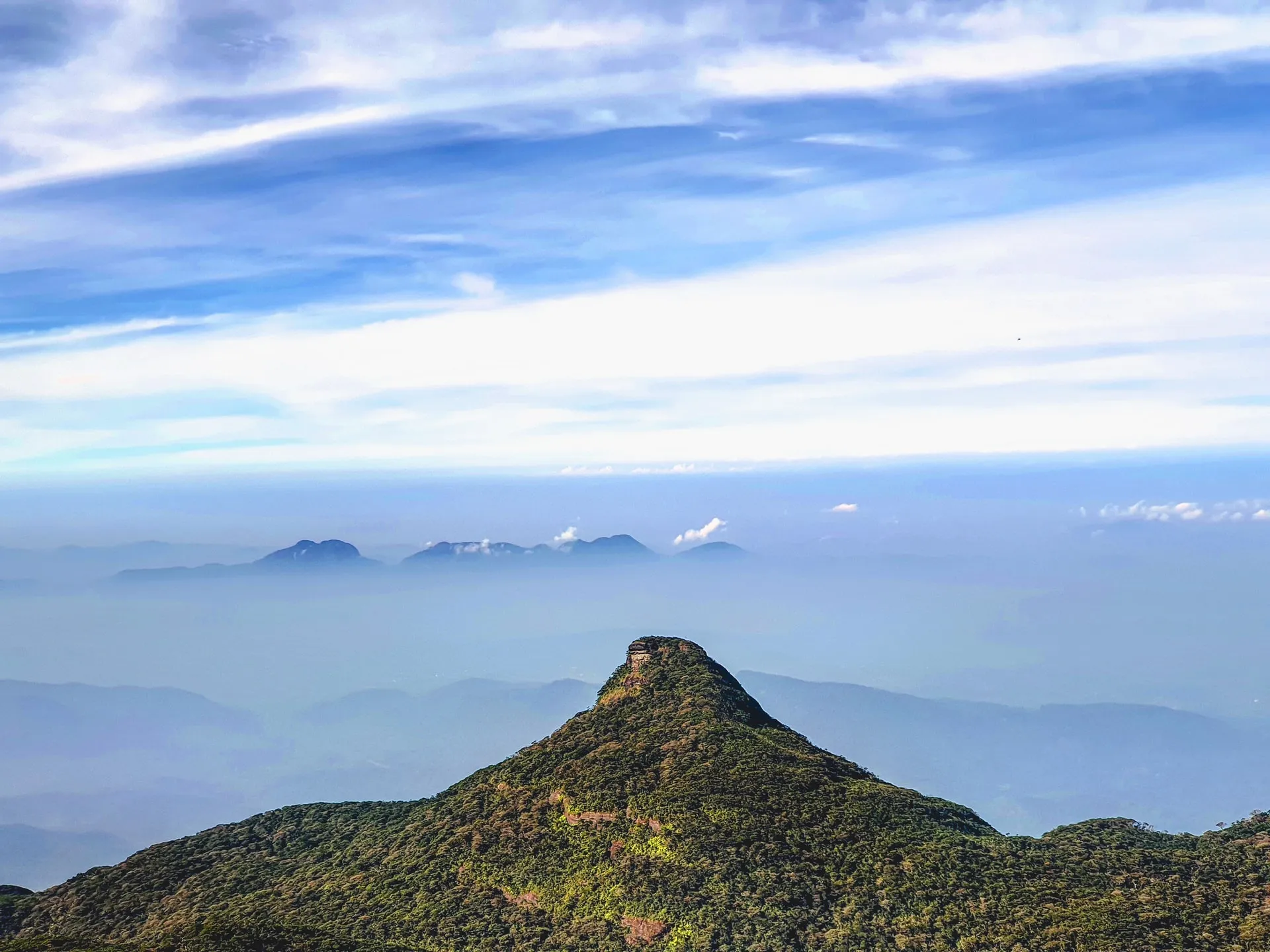 Best time to Visit Adam's Peak
The climbing season is from December to April, when there is little to no precipitation, and the weather does not interfere with the challenging trek up the mountain. Ascent in midnight is the best option if you want to catch that fantastic sunrise view. If you want to snap pictures of stunning surrounding morning hours, it is best to approach the mountain around 1:30 to 2 AM, giving them plenty of time to reach the peak before daybreak.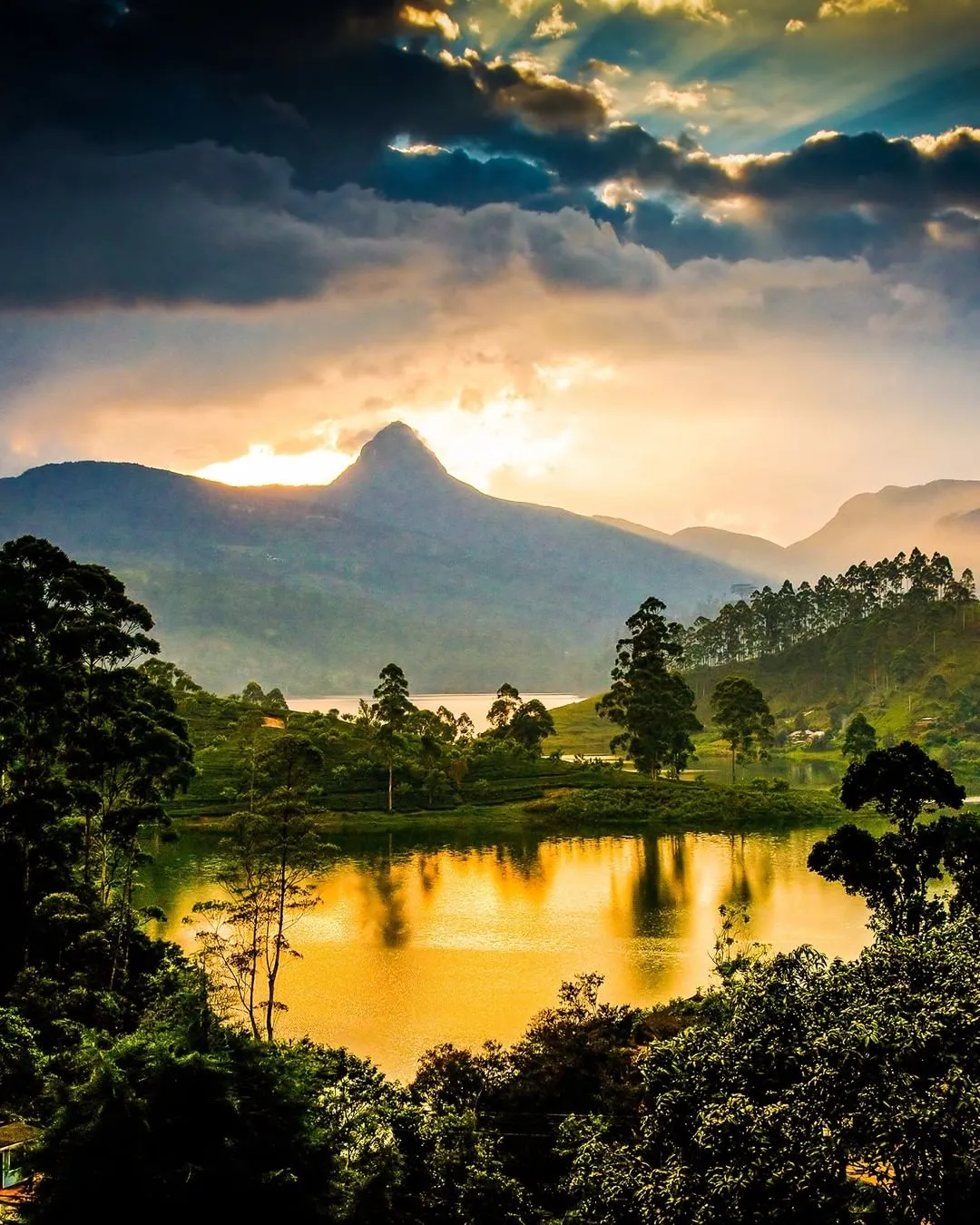 How to get to Adam's Peak
Most people take a train to Hatton and then a bus or tuk-tuk t0 Dalhousie.
1. Bus-it takes around 1.5hours and costs 75 LKR (USD .60)
2.Tuk-tuk-it takes around 1 hour and costs 1,000-1,500 LKR ($7-11 USD)
The best way to get to Hatton is by train.
Colombo to Hatton
Trains run five times a day between Colombo and Hatton. The earliest departure is at 05:55 AM, and the last departure from Colombo is at 20:00, which arrives in Hatton at 01:35 PM.
Price of tickets-US$15.87 to US$90.75
Kandy to Hatton
Trains run four times a day between Kandy and Hatton. The earliest departure is at 03:30 AM, and the last departure from Colombo is at 4:55 PM, which arrives in Hatton at 01:35.
Price of tickets-US$14.00 to US$19.00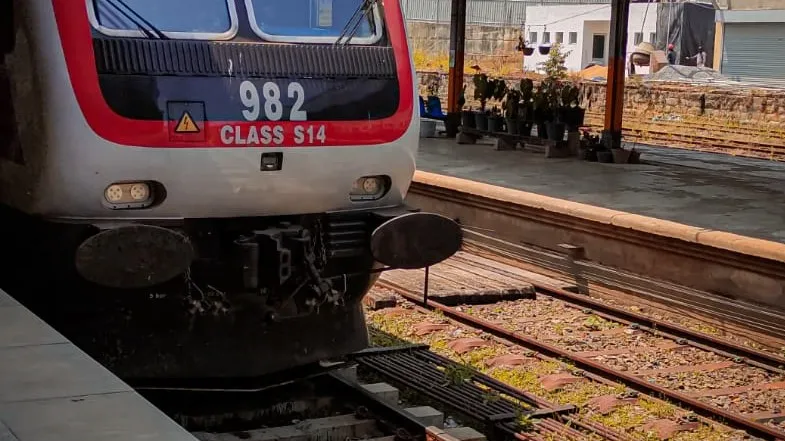 Climbing Adam's Peak
It is not too easy to climb Adam's Peak (Sri Pada) because you have to climb 5000 steps ahead. Depending on your fitness, it will take 2 to 4 hours to climb Adam's Peak. If you do not get enough rest at the top, climbing down will be difficult than climbing up. If you haven't fitness to climb up, you can get help from a person at the foot of the mountain to climb up and down. They take about 10 USD to bring you to the top of the mountain and bring back.
A water bottle, sweatshirt, torch, raincoat, and sunscreen are all recommended items to bring while climbing, as it can be very sunny during the descent. Some people hike Adm's Peak in the off-season. It is very challenging as the heavy rainfall, and many refreshment kiosks are closed, but it is worth it.