Ambuluwawa Temple
Last Updated On November 09, 2021
Ambuluwawa, located in Gampola, Kandy, is a biodiversity complex and Sri Lanka's first multi-religious center. There is a tall freestanding tower resembling a stylized Buddhist stupa, a Hindu Kovil, a Muslim mosque, and a Christian Church in this Trigonometrical Station.
The tower rises to a height of approximately 48 meters that you can reach the top of the fairy-tale-looking Ambuluwawa tower with its crooked Burton-esque staircase. Then you can experience the most amazing 360-degree views of the surrounding mountains, forests, rivers, and towns. Sometimes the view can be covered by the continuous mist. Hiking of Ambuluwawa temple is not dangerous, but the elderly and kids are not recommended to climb to the top, and it would be an adventure for those who fear heights. You must avoid leaning on the railing to capture photographs, especially at the top, as it is extremely risky because one could easily slip off from there.

Photo from asiamysterious
Ambuluwawa Biodiversity
The Ambuluwawa Mountain is roughly 3560 meters above sea level and is home to 200 plants belonging to 80 species as well as 29 indigenous animal species.
History of Ambuluwawa Temple
Ambuluwawa peak has a historical background as well. During King Buwanekabahu IV's reign, this peak was the center of his Gampola kingdom in the 13th century. However, there is little historical or archaeological significance in this area.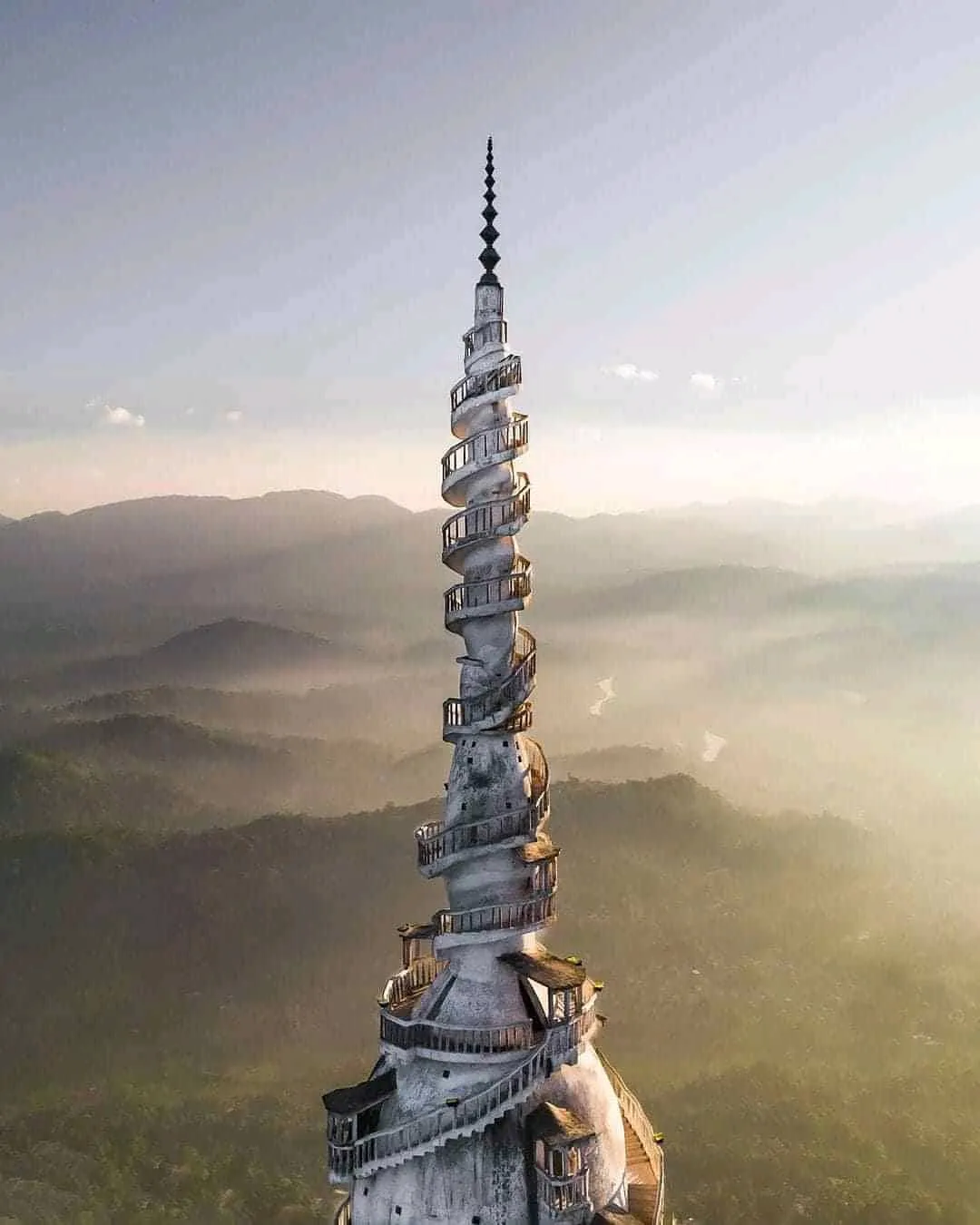 Photo from travelright.srilanka
How to get to Ambuluwawa
Ambuluwawa biodiversity complex is situated in Gampola town,25.2Km from Kandy. Take the Colombo – Kandy Road from Kandy and continue via Peradeniya and Gelioya till you reach Gampola. To go to the there take the Ambuluwawa ICC Road. The travel will take approximately 1 hour and 10 minutes.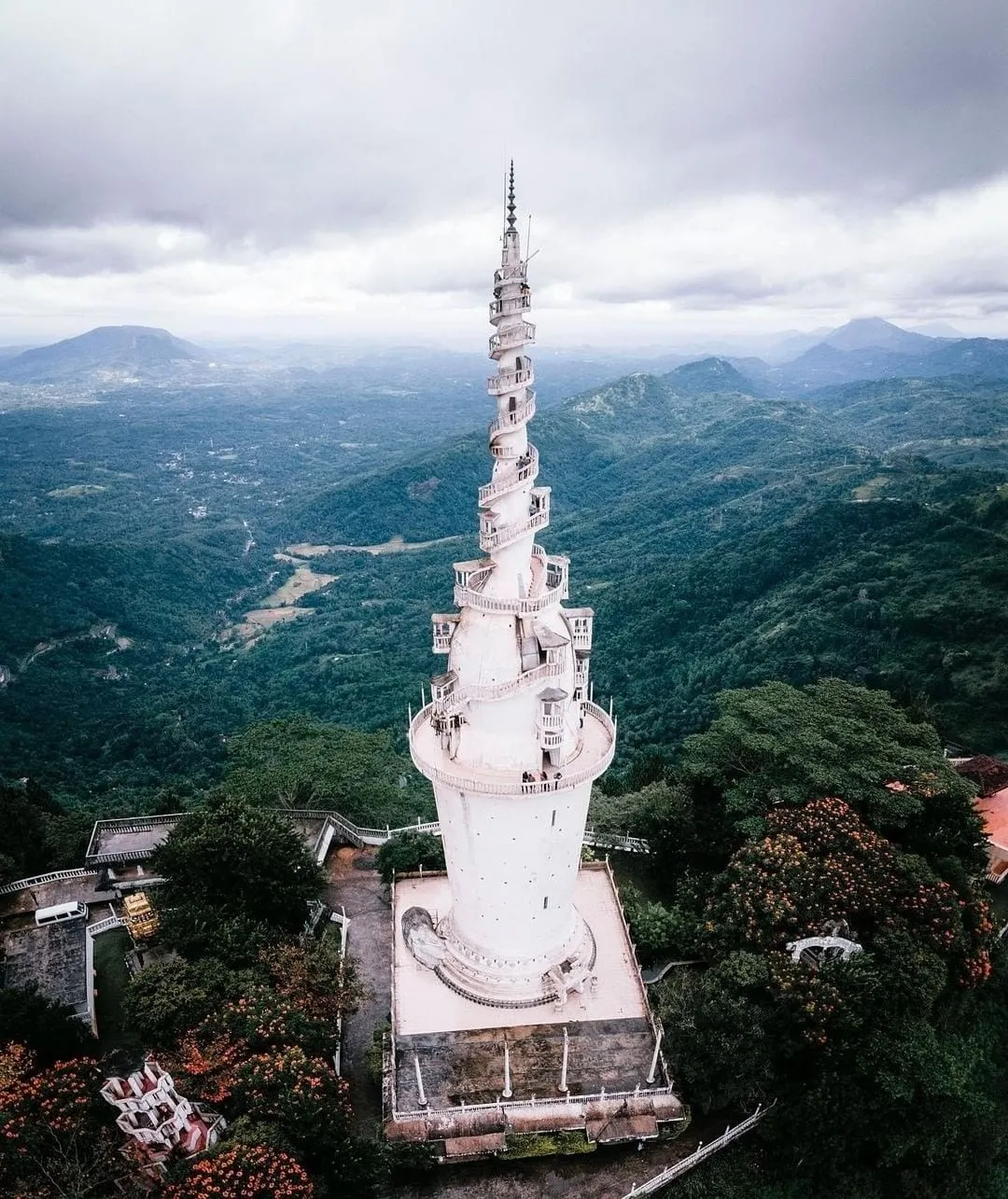 Photo from airlinescrewtours