Are There Snakes in The Bahamas?
Last Updated On July 17, 2022
The Bahamas is a country made up of seven hundred stunning Caribbean islands famous for their beautiful scenery and exotic natural wildlife. The Bahamas is a popular vacation destination among Americans and Europeans because it is one of the most beautiful countries in the world. On the other hand, it is easy to get to this country, and when you get there, you won't worry about the language because English is their official language.
If you're thinking about or planning a trip to the Bahamas, you might be wondering what kind of wildlife you'll see there. Frequently asked questions in this regard are, "Are there sharks in the Bahamas?" and 'Are there snakes in the Bahamas?" Here, we discussed snakes in the Bahamas.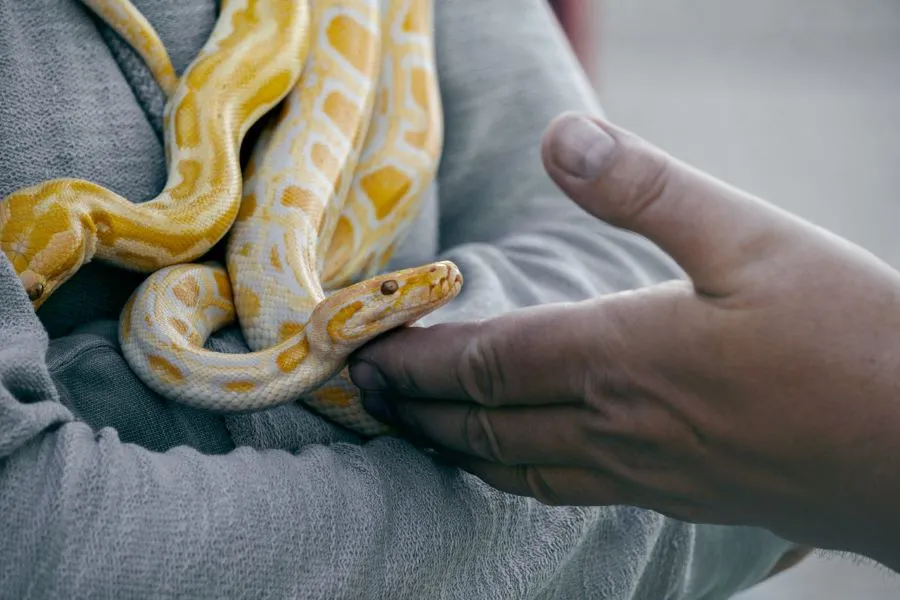 Are there Snakes in the Bahamas?
Yes. There are snakes in the Bahamas. Since the Bahamas has a sub-tropical climate with fairly high mean temperatures and moderate rainfall, it is quite a perfect place for cold-blooded species like snakes.
In the Bahamas, there are four major types of snakes. Each of these major types may contain several species and sub-species.
The Bahamian Boas
These are the largest snake species to exist in the tropical lands of the Bahamas. They can become quite large, approx. 8 – 9 feet, but they are harmless. They have greyish-brown scales, with some pretty beautiful darker patterns running throughout their body.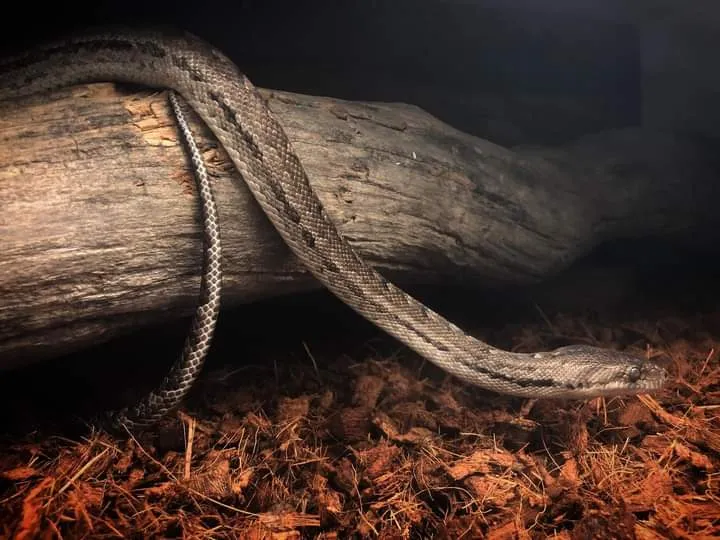 Brown Racer (Garden Snake)
These are the most common snakes found in the Bahamas. They are slim and can be found in assorted colors, but the most common is an almost milk chocolate shade, and they can grow to be about 3 feet long. They are known to be highly active and can be found hunting in the woodlands of Bimini's southern and northern parts.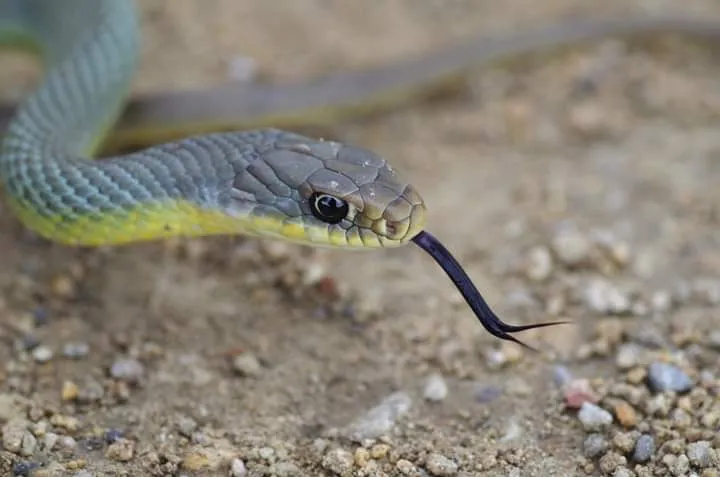 Pygmy Boas (Bahama Wood Snake)
Pygmy Boas can change their color by moving their dark pigment granules. They can switch between a light and dark color, depending on what kind of camouflage they need. Even though they belong to the boa family, they can only grow to a length of 30 cm to 60 cm on average. Bahama Wood snakes are endemic to the Great Iguana Island. They are nocturnal by nature, timid, and harmless. So, you don't need to be afraid.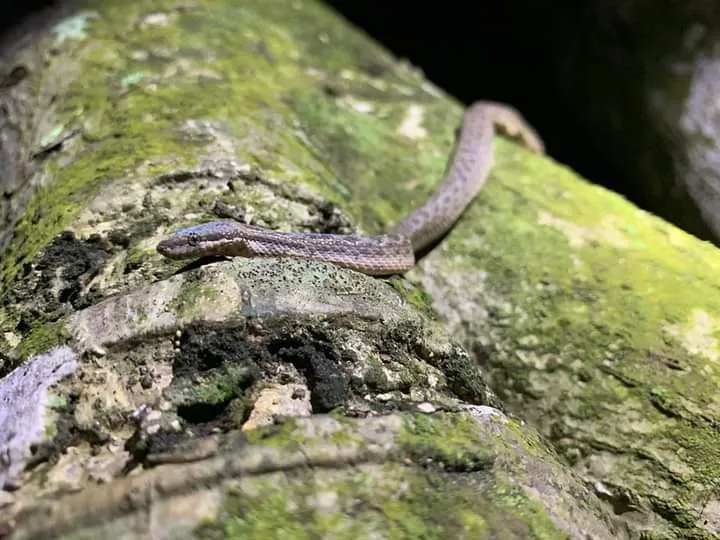 Slender Blind Snake
The Slender Bahamian blind snake has a long and slim body. They look a little like an enlarged earthworm and can grow up to approx. 4.5 – 6.5 inches. Their scales almost have a beautiful glossy shine effect. Sometimes, there can be blind snakes with dark purple-colored scales too. These snakes can't even bite a human. So, don't worry about these snakes.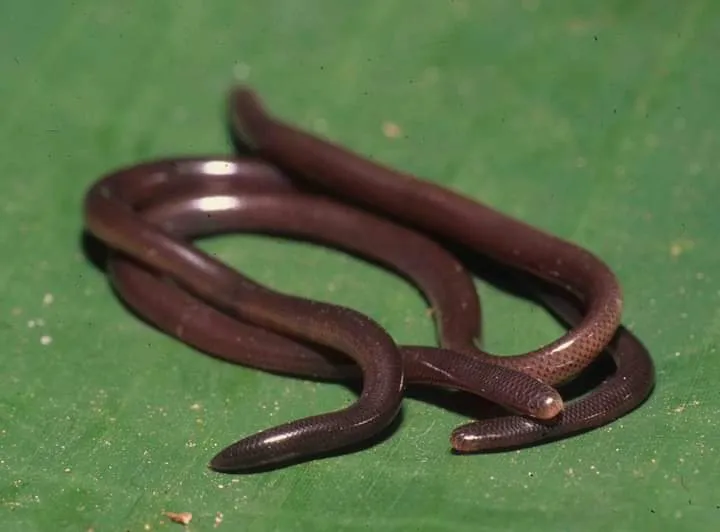 Are they a threat to humans?
No. All Bahamian snakes are not a threat to humans, even babies. On the other hand, almost all snake species found in the Bahamas are small, and this is good news for many travelers.
Laws about snakes in the Bahamas?
Unfortunately, there is no law to protect these snakes. As of 2022, the only law in effect is the Wildlife and Conservation Act, which prohibits locals and visitors from exporting, importing, selling, possessing, or displaying any snake species within their control.
As a traveler, you have a responsibility to protect these beautiful animals. So, when traveling in the Bahamas, just watch these beautiful creatures without hurting them.