Bambarakiri Ella
Last Updated On June 25, 2022
Bambarakiri Ella waterfall is lying among the enchanting evergreen forest of the Knuckles Mountain range, close to Rattota town in Matale District. When approaching Riverston peak or Knuckle Conservation Forest from Matale's side along this road, the waterfall is on the right-hand side, only 6km away from Rattota Town. Although not so tall, the falls are mighty and, at the same time, pleasant. A slight fall is hidden inside the jungle and is named 'Mini Bambarakiri Ella.' The mini Bambarakiri Ella falls a small fall created on a stream created by splitting the water flow at the top of the falls. You'll need to walk a few meters in the jungle on the footpath after crossing the suspension bridge to reach this site.
The primary falls allow tourists to sit peacefully and enjoy the sound of splashing water. There is a suspension bridge transiting the falls. The bridge adds a finishing touch to an already stunning waterfall view. The fall has three segments: the tallest slope, the natural pool, and the slope at the edge of the natural one, a rocky point. The falls are fascinating sight for clicking perfect wallpaper pictures. But it is not recommended for safe swimming and bathing. During the dry summer, the rock pool at the waterfall's base is safe for a dive, but during the heavy rainy season, it can be extremely dangerous.
Many accidents have been recorded while bathing or clambering over nearby rocks. At the nearby Wanarani Colony, a project to provide drinking water for 44 houses was launched under the guidance of three local women. There is a wide variety of flora, fauna, and various types of birds in the area surrounding the Bambarakiri Ella Waterfall.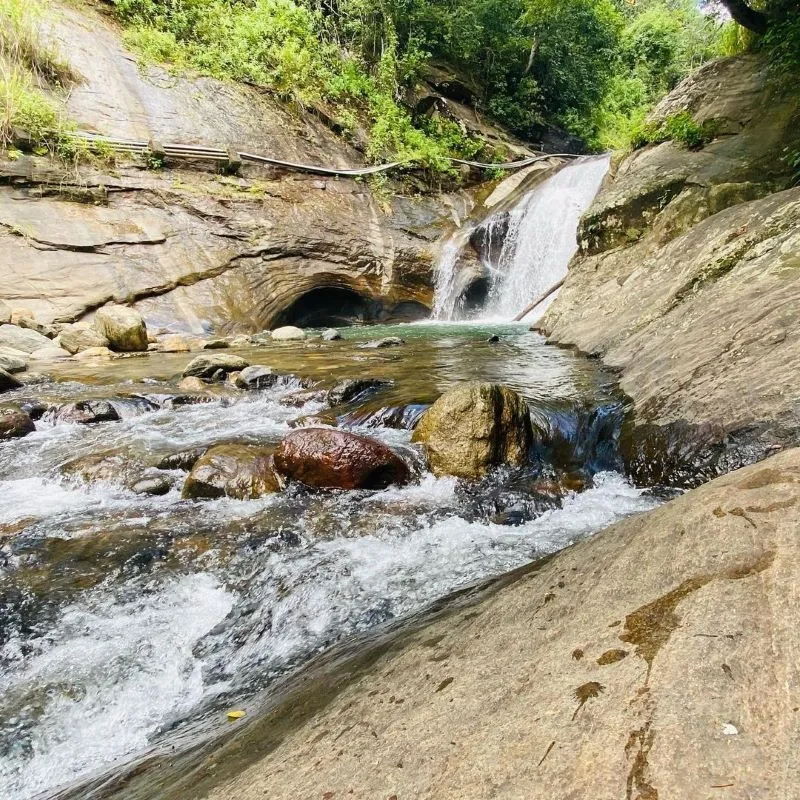 Best time to visit Bambarakiri Ella
During the dry season, the level of water in the waterfall steadily diminishes. If you visit the waterfall during the rainy season, you will be treated to a stunning view of the waterfall's full water flow.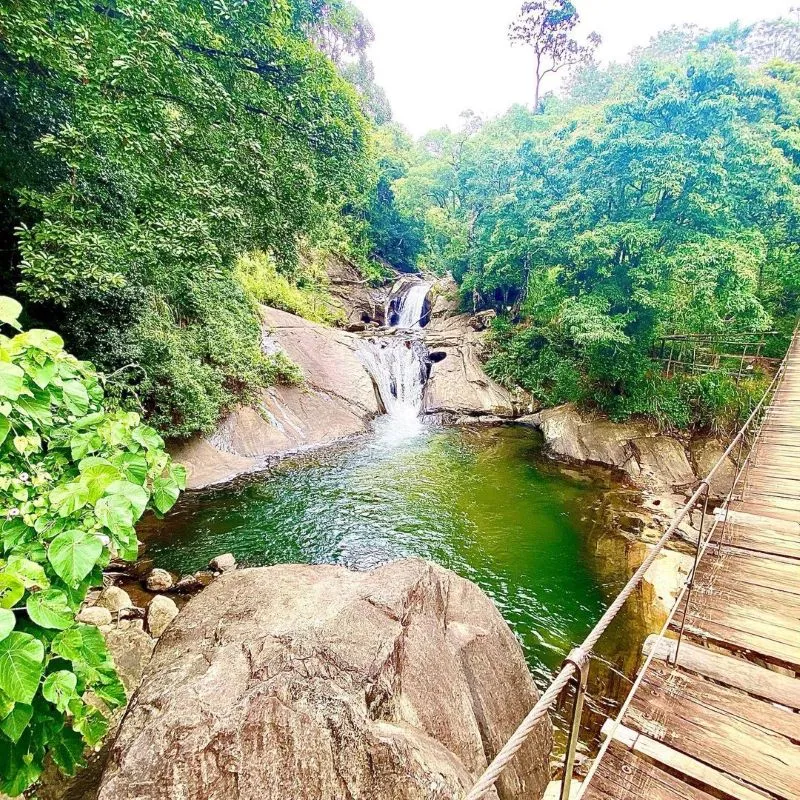 How to get to Bambarakiri Ella
From Matale travel along the Matale – Illukkumbura – Pallegama – Giradurukotte Road passing Rattota up until Laggala. At Laggala turn to the Matale-Laggala Road to reach the Bambarakiri Ella Waterfall.