10 Things to Know Before You Go To Maldives 2022
Last Updated On April 16, 2022
If you are planning for a vacation, Maldives is a great place which is one of the world's most quiet, romantic, and breathtakingly beautiful locations. There are many locations in the Maldives as known as perfect vacation paradises for visitors. But, before going to the Maldives, there are some essential facts to know.
1. One of Safest Travel Destination
Maldives' crime rate is relatively low, so there's no cause to be concerned about your safety when visiting the Maldives. Unlike other tourist attractions, most visitors stay in resorts spread across several islands, connected by water. However, the theft of items left unattended on the beach or in hotel rooms can occur. Overall, Maldives is a safe travel destination to visit.
2. Price for a trip
The price can be varying with island and hotel. The average cost for a person for an economical trip is about $2500, and for a couple, it is about $3500. The cheapest season to visit the Maldives is from May to August. According to the travel search site Kayak, the best hotel deals are in May, when you can get a room for $369 per night.
3. How long should you stay in the Maldives?
In most cases, 4 to 5 days in the Maldives is sufficient. In 5 days, you may easily visit all the key attractions.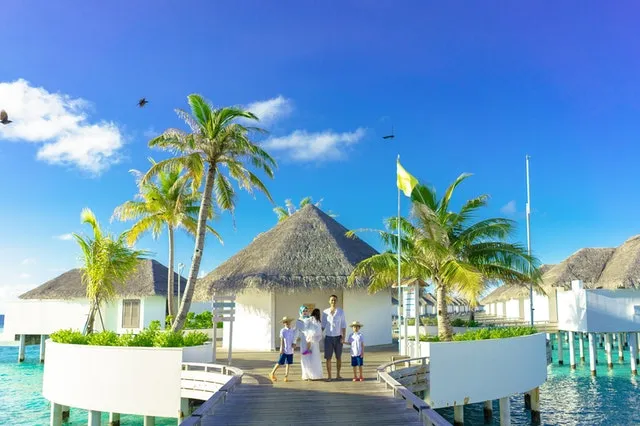 4. Foods You Can Taste
Masroshi, Guha, and Bis Keemiya are Maldivian foods composed of wheat dough with a filling of fish, onions, chilies, and coconut that is either toasted or fried. Most Maldivian households prepare Rihaakuru and Fish Curry as their staple foods. You can taste these traditional foods in the Maldives.
5. Welcome all Unmarried & Married Couples
The Maldives is a country that welcomes all married and unmarried couples. If you wish to make a marriage proposal to your girlfriend, Maldives is a perfect travel destination.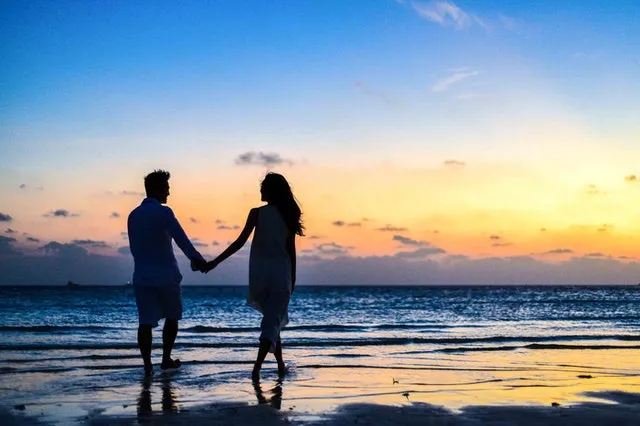 6. Kissing on Non-Resort Island can be Dangerous.
Public displays of affection on non-resort islands like Malé City are regarded as exceedingly disrespectful by both straight and LGBTQ couples and may result in disciplinary action. This includes behaviors that are common in the West, such as holding hands and kissing.
7. Bad things can happen when you are traveling
The most frequent dangers in the Maldives are getting sunburned, cutting oneself on coral when diving or swimming, or, worst of all, a coconut falling on your head.
8. Allowed Alcohol for Visitors
You can legally buy and drink alcohol if you're 18 and not a Muslim. However, because the Maldives is an Islamic country, alcohol is prohibited for the locals. Almost all resorts and liveaboard boats, on the other hand, are approved to serve alcohol. But the law forbids smoking in public vehicles, watercraft, and facilities. If you want to smoke, you can use smoking areas.
9. Illegal things in the Maldives
Importing explosives, weapons, firearms, ammunition, pornographic material, things regarded to be anti-Islamic, such as 'idols for worship' and bibles, pork and pig products, and alcohol into the Maldives is illegal. But Alcohol drinks are available in island resorts.
10. Bring Corals Back is Prohibited
Remember that carrying any shell, sand, or coral back with you is prohibited. This contributes to the beaches retaining their most gorgeous and natural state. So, please leave it alone despite the urge to take a handful of sand or a shell.
If you hope to visit the Maldives, keep these things in your mind. It will help you so much when you are traveling the Maldives.