Best Beaches in Philippines
Last Updated On October 01, 2022
The Philippines is an archipelago with over 7,000 islands that have the world's fifth-longest coastline. Because of the Philippines' geographical features, there are thousands of tropical white sand beaches around beautiful islands. In addition to white sand beaches, there are a lot of adventurous things like underwater rivers, caves, and other formations which make the Philippines a better place for visitors.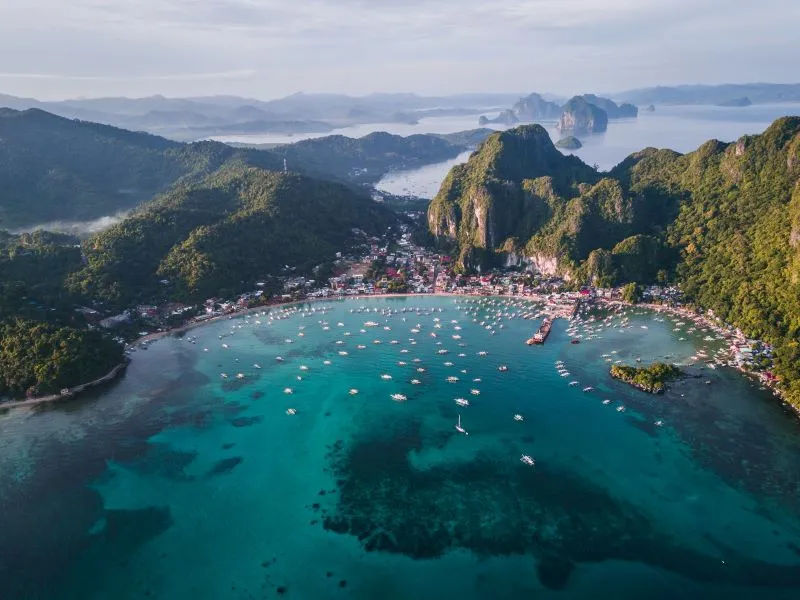 Choosing a beach to travel to in the Philippines is so easy because all the beaches in the Philippines are beautiful, with soft sand and tropical breezes. Among them, if a beach contains unique and easily accessible add-ons such as caves, coral, and marine life, it will be a better destination for your visit.
That is why we have compiled this list to assist you in locating the best and most beautiful beaches in the Philippines to visit.
Best Beaches on Boracay Island
Boracay is a small island in the central Philippines, which is located 0.8 kilometers northwest of Panay. It is well-known for its pristine white beaches, thrilling water activities, and exciting nightlife. Not only this is well-known for its beaches, but also there are many other places to visit in Boracay that will not disappoint.
White Beach
There are several beaches in the Philippines called White Beach, but the one on Boracay Island is the most famous tourist attraction in the Philippines. The 4-kilometer-long stretch of powdery white sand and the natural cave formation that surrounds it provide a colorful backdrop and make this beach perfect for a family vacation.
Because of its large beachfront, it is a popular spot for water activities and swimming. This beach is popular for kitesurfing and photographers, who flock to the elevated rock that overlooks the island at sunset for the best panoramic view. Visit the town's small boutique shops, walk to the beach at night and find a candlelit sandcastle that will give you an unforgettable experience.
Since this beach is famous all over the world, it is crowded all year round. If you wish to travel, the best way to get away from the crowds is to book a beachfront massage, gain private beach access on the upscale plantation at the Coast resort, or stay in your bungalow at The Lind Boracay.
Bulabog Beach
Boracay isn't just about fine white-sand beaches and calm waters; while there, you can also try wind and kite surfing. Bulabog Beach is one of the beaches where you can try these activities. Although it lacks powdery sand, it attracts visitors from all over the world due to the windsurfing and kite surfing available during their stay.
This is a great place to learn or improve your kite surfing and/or windsurfing skills. For those who want to try this extreme sport, the wind blows just right at certain times of the year. If you're just starting, you can get lessons from the schools that line the beach and rent equipment.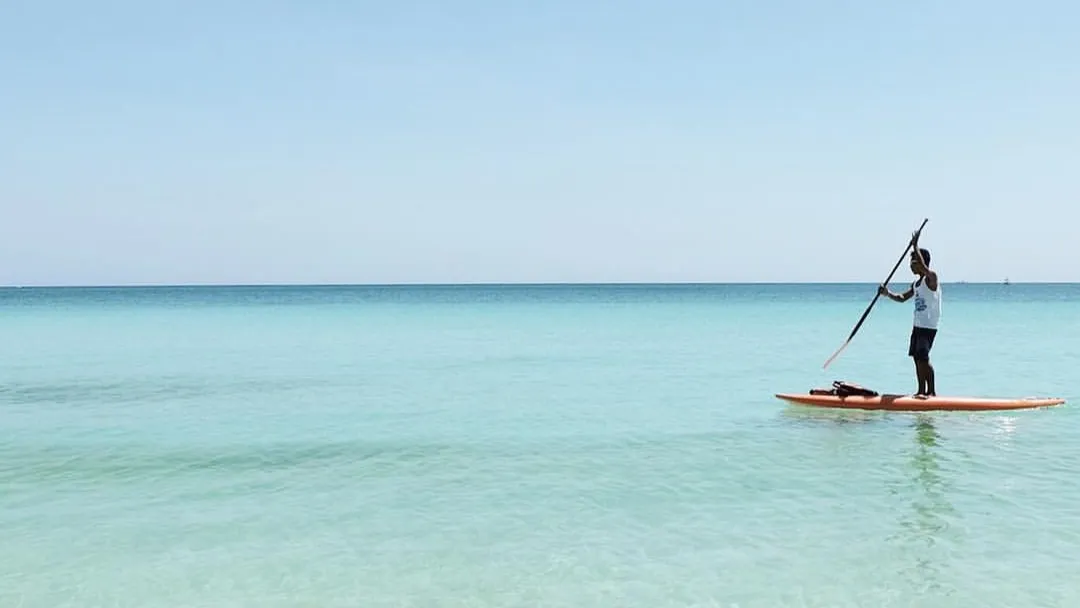 Puka Shell Beach
Puka Beach is located on the northern tip of Boracay Island in the Yapak district. It is approximately 9 kilometers from the Boracay Jetty Port. You can drive directly to the beach from the port or take a tricycle. A guided tour that includes a stop at this attraction is also available.
Puka Beach, also known as Yapak Beach, is less touristy and has a more relaxed seaside vibe. It was once famous for its gleaming puka shells, which are lovely little shells that can be found on the beach after the tide has gone out.
Puka Shell Beach is a public beach, so there is no admission fee to visit it. Noon is the busiest time of day, with most visitors arriving by land and island-hopping boats. Late afternoon until sunset: This is an ideal time to visit because it is both quiet and allows you to enjoy the sunset.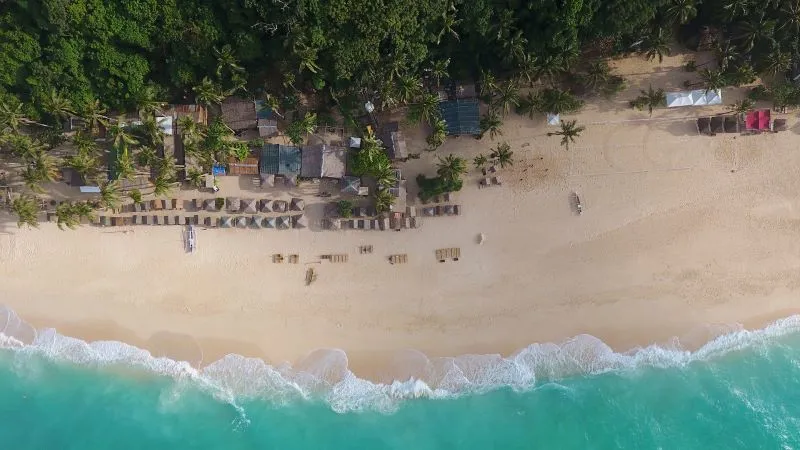 Best Beaches in El Nido
El Nido is a Philippine municipality on the island of Palawan. El Nido is arguably one of the Philippines' most popular resort destinations, famous for its white-sand beaches, turquoise waters, coral reefs, and magnificent limestone rock formations. These rock formations are like those of Ha Long Bay in Vietnam or Phang Nga Bay in Thailand.
Hidden Beach
Hidden Beach in El Nido, Palawan, is well known for its white sand, azure waters, and towering karst formations that hide it, hence the name Hidden Beach El Nido is only accessible by boat. Hidden Beach is about a 45-minute pump boat ride through Bacuit Bay; however, due to its location, it can sometimes be too choppy to access. It is one of the main and most beautiful attractions of El Nido island since it is less crowded and there are a lot of things to visit there. January to May and November to December is the best time to visit Hidden Beach.
Hidden Beach is well-known for being a haven for the endangered clownfish made famous by the animated film Finding Nemo. You can also find them with your travel guide's help.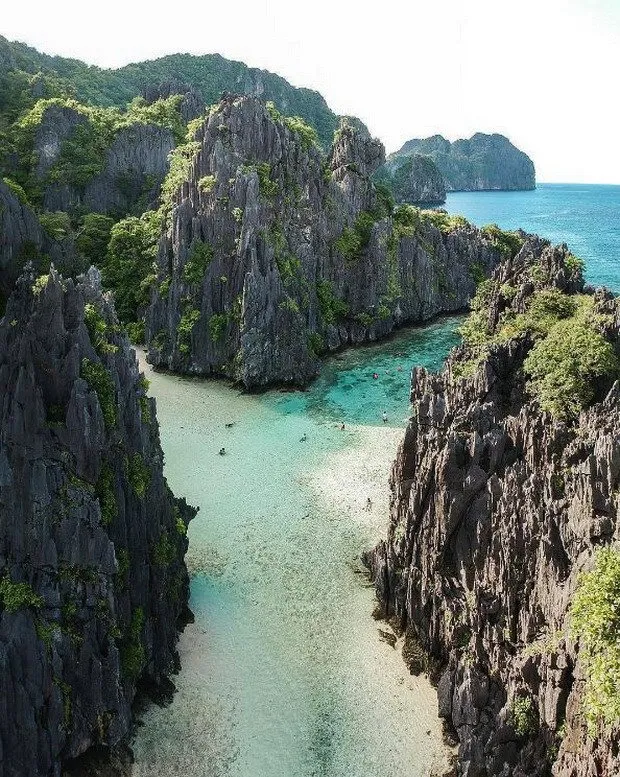 Nacpan Beach
Nacpan Beach is a 4-kilometer stretch of white sand in El Nido, Palawan, located approximately 45 minutes from the town center. This is well-known among tourists with the popular Twin Beaches attraction, along with Calitang Beach. Because it is uncrowded and untouched by most tourists, most visitors consider Nacpan Beach to be the true hidden gem of El Nido and one of the best beaches in Palawan.
You can spend a relaxing day here swimming, sunbathing, or hiking to the hill with a view of the Twin Beaches. Therefore, when planning an El Nido itinerary, Nacpan beach tours are extremely popular among both local and international visitors.
The best time to visit Nacpan Beach is January to May and December since most tourist spots are dry during this period.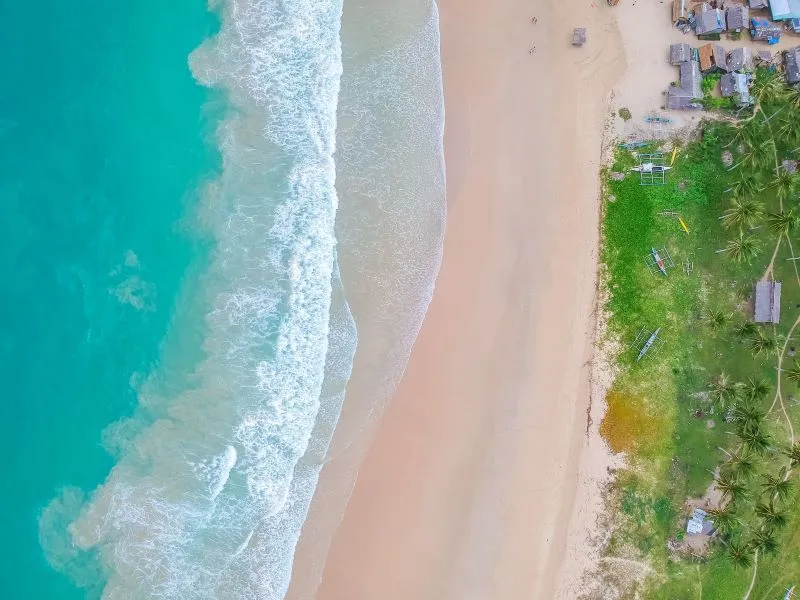 Seven Commandos Beach
Seven Commandos Beach, located in El Nido, has beautiful white sands, turquoise waters, and dramatic limestone cliffs. This tropical Southeast Asian beach is fringed with coconut palms.
Seven Commandos is a relatively secluded beach that can only be reached by boat. As a result, there are always boats anchored in the bay. Despite its remoteness, the beach is a popular stop on El Nido beach tours. As a result, there is a constant stream of visitors, though most only stay for an hour or two.
The name of the beach is seeming to be different. According to the story behind the name, seven commandos were abandoned here during World War II. But there isn't any other information, and it's even unclear if it's accurate.
You can explore the caves and rocks that surround this beach but wear the proper footwear because the reef and rocks can hurt your feet.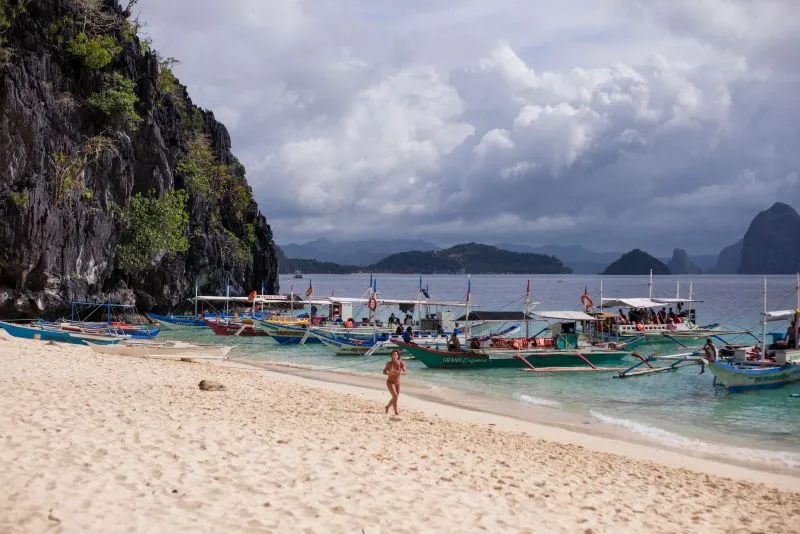 Best Beaches in Puerto Galera
Puerto Galera is a town on Mindoro, a Philippine Island. It is popular among nature and beach lovers. If you enjoy spending time at the beach, hiking through the forest, exploring waterfalls, or diving, the Philippines is the place to visit.
White Beach
White Beach is the closest beach and is 10 minutes away from the town. You only must pay a 20-peso entrance fee. This beach, which is made up of Nasin-aw and Silica Beaches, used to be one of the tourist's favorites with its white sand, turquoise water, and less seagrass.
But the thing is unfortunately this beautiful beach lost its allure gradually over the year. The construction of new bay walks to replace the nearby squatter's area that polluted the beach over time will do this beach a favor and restore it.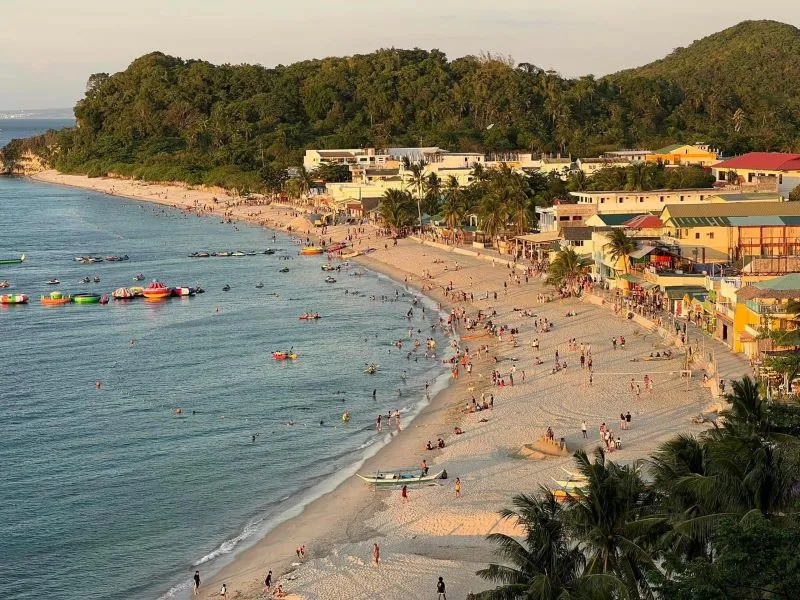 Aninuan Beach
Aninuan is a barangay on the coast of Puerto Galera, Oriental Mindoro. Aninuan Beach is located next to the popular White Beach, but it is much less crowded, making it ideal for quiet family reunions and romantic getaways. The swash zone is a long stretch of sand with a thin layer of small cobbles.
To get there, take a bus from Manila to Batangas Pier. Take a ferry to Puerto and ride a tricycle or jeepney to Aninuan from Balatero Port. If you visit Aninum brach don't miss the Aninuan Falls, a short column that can be reached after a 45- to 60-minute hike.
Talipanan Beach
Talipanan Beach in Puerto Galera is a long, narrow beach with white sand that abruptly drops into the calm blue sea. Tropical palms twist and arch their slender wooden spines over the water, providing refreshing shade over the sun-drenched coastline with rustling fronds.
There are roads here that follow the foot of the mountain range separating the jungle from the beach. The tiny concrete road that leads back from the coastline is less convenient than the soft sand that fronts all the facilities.
The beach is dramatically framed by the dense, green volcanic peaks that rise beyond the road and are draped in tropical mist and clouds. These massive monoliths abruptly collapse into the azure seas among a scene of limestone cliffs and vibrant greenery, as if frightened by the sea. You can barely see the dark, almost menacing shadow of these massive mountains as they cast a blanket of darkness at night.