Best time to visit Hawaii
Last Updated On December 11, 2022
Hawaii is an island that is acclaimed for its beaches filled with green, red, pink, white and even black Hawaii is an island that is acclaimed for its beaches filled with green, red, pink, white, and even black color sand. No matter if you want to get an adventurous experience or just chill by the beaches, Hawaii will not disappoint you. Hawaii is best known for surfing, in fact, surfing was invented there. Many people who are willing to visit Hawaii are bothered a lot about the best time to visit. But the happy news is that the weather throughout the year is not bad for coming and enjoying Hawaii. But the months that you should visit Hawaii depend on the reason you want to go there. Additionally, if you are to visit Hawaii for the first time, don't think that much. Just head to any of the four main islands in Hawaii, Oahu, Maui, Kauai, and Hawaii Big Island
Cheapest time to visit Hawaii
February to March would be the cheapest time to visit Hawaii due to several reasons. Booking flights is cheaper than booking them in other months and you can find accommodation for cheaper prices since these are not peak seasons. From February to march, the weather is warm, and rainfall is minimum, so it won't disturb you to experience outdoor activities. July and August are the most expensive months to visit Hawaii and during also holiday period at the end of the year, accommodation prices will increase significantly. So, if you are on a budget, it's better to skip those months.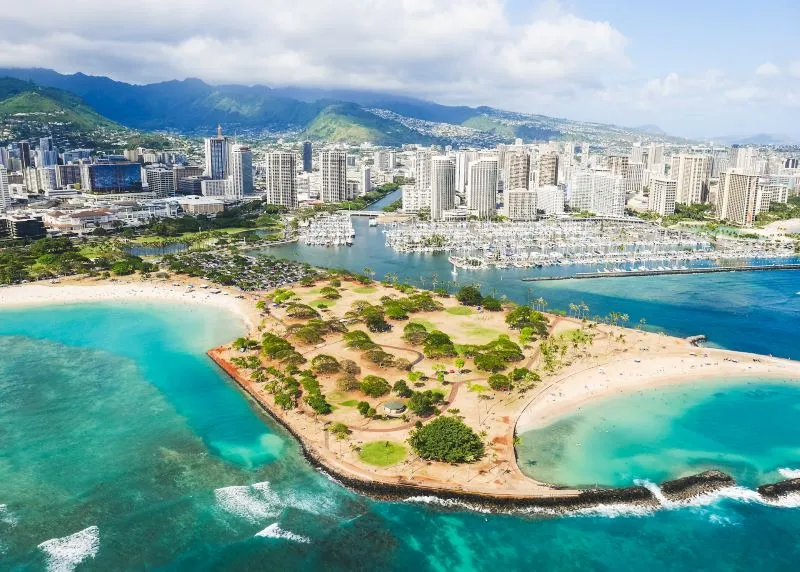 Best time to avoid crowds
If you want to visit Hawaii but you don't like too many people on the island, the best months are February and March since they fall before the peak travel season. February is one of the quietest months of the year in Hawaii. If you visit Hawaii in November, avoid the thanksgiving period so you won't be overrun by holiday crowds. The month of April excluding Golden week and Easter is also a better month to avoid many visitors.
Best time to visit Hawaii Volcanoes National Park
This park is situated on the southeastern corner of Hawaii's big island. It is a place where you can see two of the most active volcanoes in the world, Kilauea, and Mauna Loa. In 2022, those two volcanoes erupted for the first time since 1984. They were erupting side by side making the sight of lava visible from many areas. Both areas are popular sights for visitors so try to avoid sunset since it is peak time. Kupina'I Pali (Waldron Ledge) is a wonderful place to watch the lava lake and the glow of Mauna Loa, but it depends on the weather conditions like rain and fog. Kilauea overlook, and Keanakako'i Crater overlook are another two best places to enjoy some breathtaking views. What you must remember when visiting volcanoes is that the air near those places is affected by sulfur dioxide and particulate matter. Hence check the air quality before visiting, especially for people with asthmatic issues.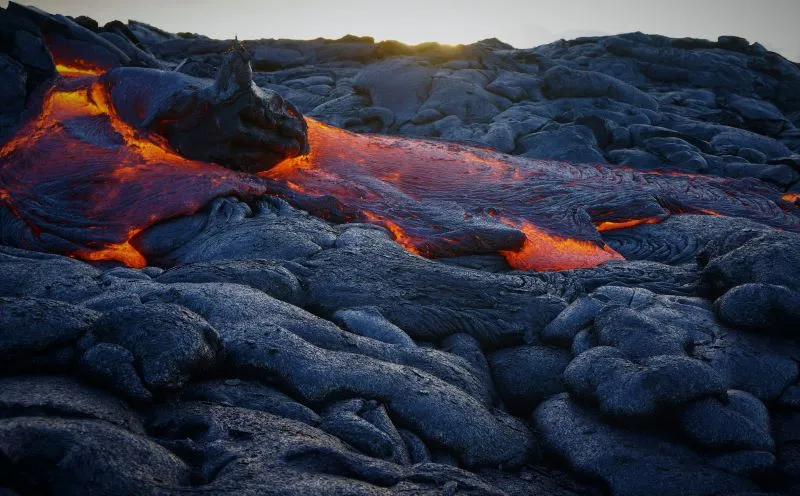 Best time to visit Hawaii Maui
Generally, April to May since those are spring months, and September to November which are the months that lead into the fall season, are the best seasons to visit Maui. The weather is perfect, and not that crowded, even the prices of flights and accommodations are also lower in these seasons compared to other months because they are not peak periods. If you visit Maui in the spring season, you can also enjoy many spring events namely the East Maui Taro festival which is held to celebrate Taro, one of the most important crops in Hawaii, Maui steel guitar festival, a three-day free festival with many performances, presentations and workshops and Maui onion festival. Considering the weather in Maui, usually, the warm weather is consistent during the entire year with a temperature of about 23 C – 29 C. From November to March there could be rainy weather but those are just short showers. If there is any chance to occur a winter storm the weather would be rather troublesome, but the chances are extremely low. So, you don't have to worry about that.
Best time to visit Hawaii Big Island
Between September and November would be the best time to visit Hawaii Big Island since the rates of accommodations become considerably low. This happens because of the beginning of the summer vacation season. Since November is the rainiest month in Hawaii Big Island, try to visit there in early September and October. The temperature in those months is more likely to fall between 70 and 80 Fahrenheit but it can be cooler in higher elevations like Waimea and volcanoes. Days around any holiday like New Year's Eve, Christmas, Easter, Independence Day, or even valentine's day would probably be the busiest time to visit Hawaii Big Island and these times can be more expensive as well.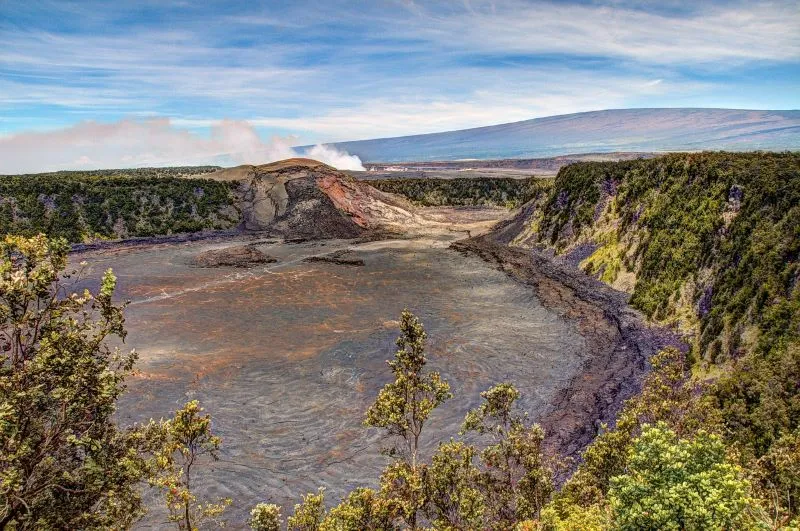 Best time to visit Hawaii Honolulu
It would be between mid of April and early June, the beginning of summer. In this season many hotels offer fare rates since there are only a few visitors. Rates of airlines are also considerably low in this season. The average temperature here would be between 60 to 80 Fahrenheit without heavy rains. Lai day celebration and Lantern floating are the main two festivals that you can enjoy in May in Honolulu. September to mid-December is also one of the best times to visit Honolulu since the temperature starts to drop. You would be able to have accommodations for fewer amounts and also famous spots in Honolulu would be less crowded like Waikiki beach and diamond head state monument. Aloha festivals, Hawaii food and wine festival, Honolulu fashion week, and Hawaii international film festival are some of the main festivals that you can enjoy in Honolulu in above mentioned months. There are a bunch of things that you can experience here in Honolulu.
The number one thing that you could do is go surfing. Oahu in Honolulu offers some of the best surfing spots in the world. In winter, which is the best season for surfing, many professional surfers gather in Oahu. But don't worry if you are not a pro at surfing, Oahu would offer you plenty of surfing schools. Other than surfing, Diving, snorkeling, hiking, or visiting historical places like Bernice Pauahi Bishop Museum and Iolani palace would be perfect if visiting Honolulu is on your bucket list.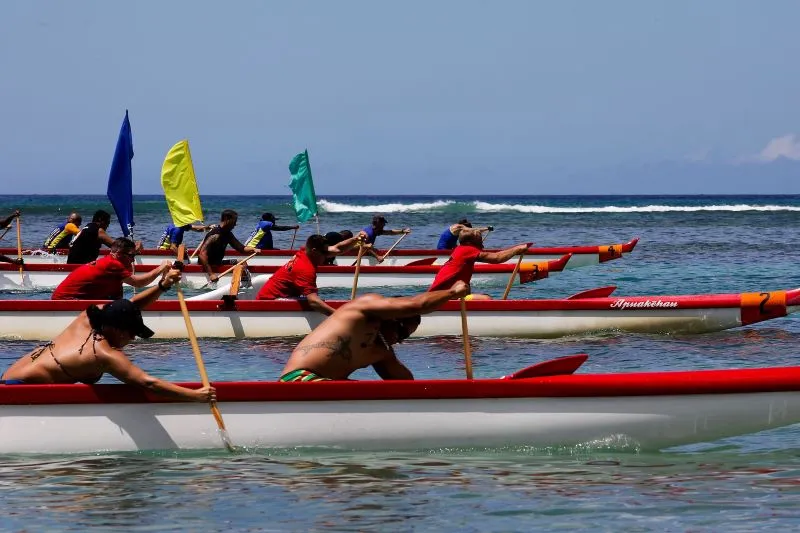 Best time to visit Kauai in Hawaii
The best time to visit Kauai is between April and June since you can find the best deals for accommodations. These are early spring months, so the weather is fabulous. You can avoid too much crowd in this period since they are off-peak seasons. If you are willing to watch whales, the perfect period would be December to April. Not only whales, but also you can spot spinner dolphins and green sea turtles on your way. No matter what month you visit Kauai, there are several festivals that you can enjoy. Waimea Town celebration, Prince Kuhio Day celebration, and Kauai Mokihana festival are some of them. A helicopter safari, visiting Poipu beach surf school which is situated in the South Kauai region, Experience Kauai Hawaii tours are the main things that you can do to fulfill your Kauai visit.