Diyatha Uyana
Last Updated On June 15, 2022
Diyatha Uyana (Diyatha Park) is a walking path and park situated on the banks of the Diyawanna Oya, in Polduwa Junction, Battaramulla. Built-in a marshland, the park can be easily reached from the commercial capital Colombo, and it is an ideal location to get away from the noise & crowds of the hustle and bustle of Colombo city. The Diyatha park was opened for the public on September 15, 2012, attracting people from all over the country. The lush green and peaceful environment of Diyatha Uyana, combined with the breeze blowing along the water of Diyawanna Oya and the water fountain close by, has provided the public with a perfect place to unwind, whatever time of day. The famous star-rated hotel Water's Edge is also located close by, and there is a small reservoir made to collect rainwater to prevent floods during monsoon periods. On your walk in the park, you will find some flower shops located on the bank of Diyawanna Oya. If you want you can buy flowers from them.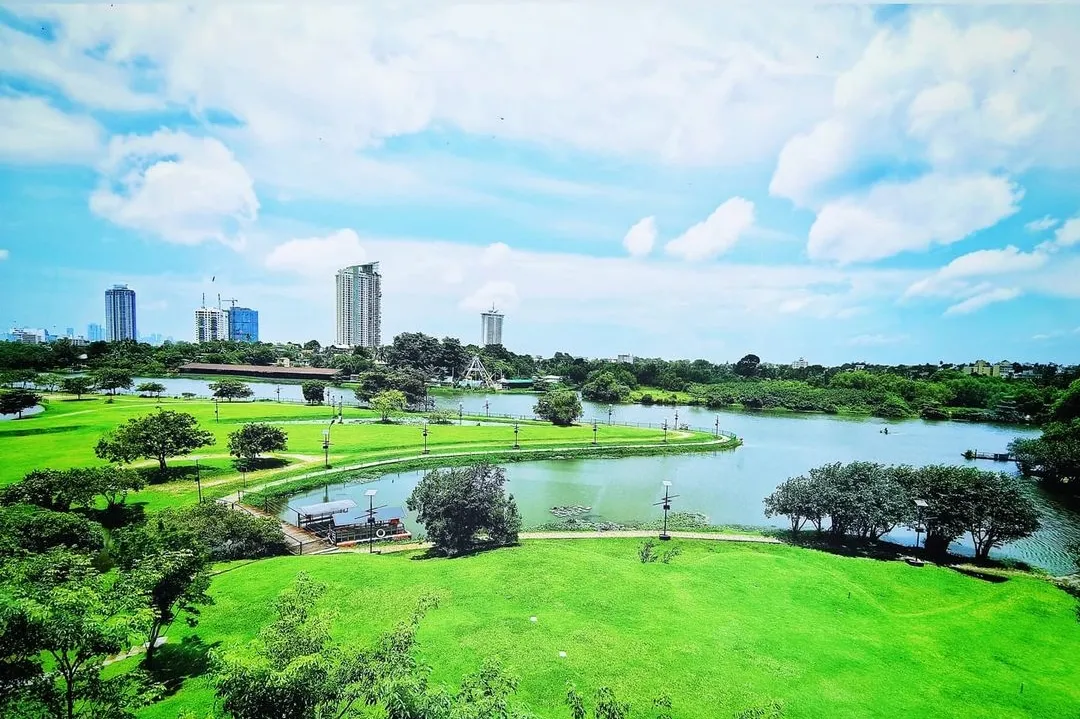 The park also included a fountain with changing colors and children's playgrounds. In addition to walking and jogging on paved pathways, Diyatha Uyana provides ample opportunities for cycling and watersports like Sailing and paddle crafts, etc. Many individuals who enjoy and the students who sit and study are the most common sightseeing in the park as it offers a relaxing environment. There is a floating restaurant and a hotel. This floating restaurant is an excellent place for weddings, receptions, and corporate events.
Food outlets are also available in the park, and visitors can refresh themselves with a snack and drink while enjoying its healthy atmosphere and breathtaking views. The aquarium is another main highlight of the park. It is very well maintained, so a quick stroll around the aquarium would be pleasant on a lazy evening. The splashing colorful jets of the musical water fountain add much more vibrancy to the whole setting.
As one walks past the Diyawanna Oya, one cannot help but notice the green garden chairs strategically placed for the public to relax in, take the weight off their feet, and enjoy the scenery. You are permitted to bring your food and eat in public locations, and it is necessary to remember to 'not pollute.'
How to get to Diyatha Uyana
Diyatha Uyana is located near Sri Lanka's capital, Sri Jayawardene Kotte, about 7 kilometers inland from Colombo. You can hail a tuk-tuk from Colombo if you're traveling alone. If you use ride-hailing applications with a fixed fee, it won't cost you more than Rs.500 (2USD). If you want to save money, there are bus routes from Colombo that go by Diyatha Uyana, such as the 177. Finding this location would be simple if you were traveling with a group of visitors. If you get lost, look for Water's Edge Hotel, which is on the banks of Diyawanna Oya.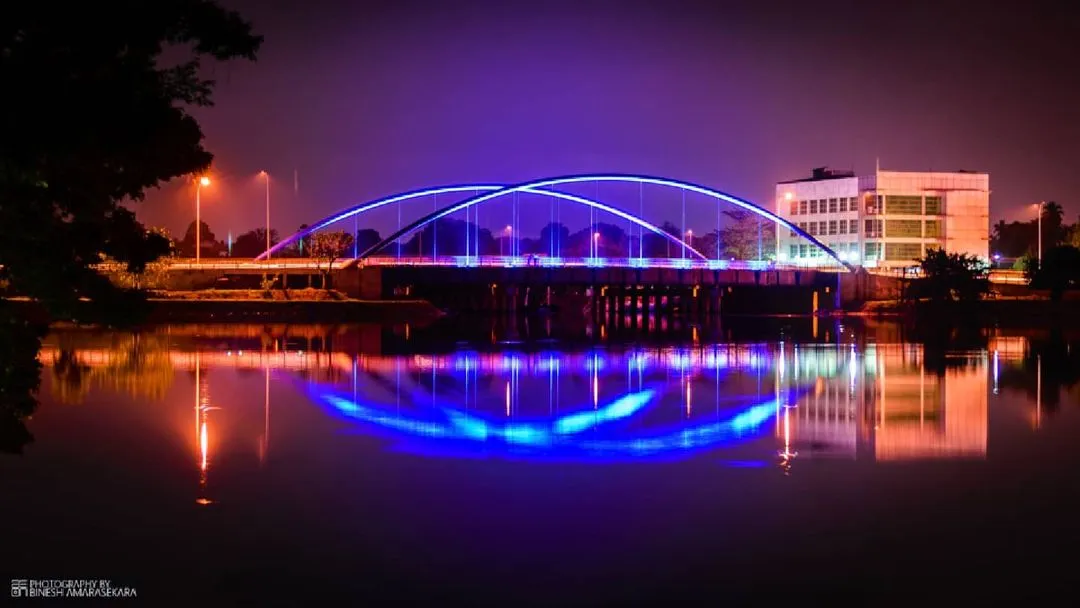 Best Time to Visit Diyatha Uyana
While the floating restaurant and cafes are most crowded at night, many other shops pack up after dusk - so if you're going shopping, avoid going at night. If you're interested in the scenery, the best time to go is around sundown.
Diyatha Uyana timing and entry fee
It is open 24 hours and free to enter.
Diyatha Uyana address: Kaduwela Road, Sri Jayawardenepura Kotte, Sri Lanka, Sri Jayewardenepura Kotte
Diyatha Uyana contact number: +94-766595304