Diyavini Ella Falls
Last Updated On December 07, 2021
The gorgeous, lovely waterfall lies in the village of Diyawinna in the town of Balangoda Ratnapura District. The 60-meter-high Diyavini Ella waterfall is a tributary of the Diyavini River in a jungle 8 kilometers east of Balangoda and near the Kaltota town. This tributary joins another stream formed by the Diyavini River and flows into the Walawe River. Nearby are the Devagiri Vihare (temple) and an ancient Dagoba (Buddhist shrine).
According to locals, there is a treasure trove buried nearby, and once upon a time, a village leader vanished while trying to uncover it. They further claim that Brahmin inscriptions are carved in caves and that three stone jars, each 3m deep, may be found here.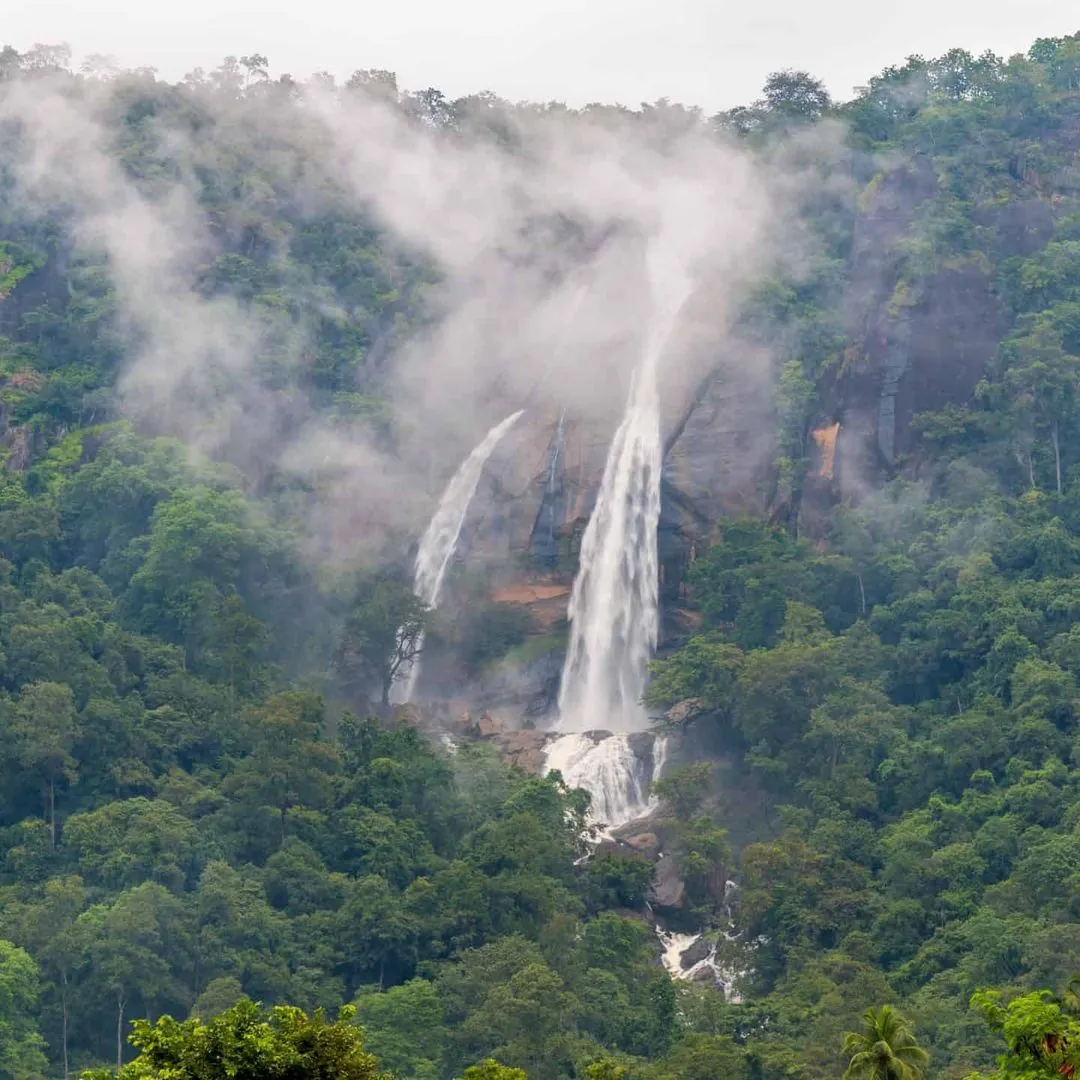 Best time to visit Diyavini Falls
The best time to visit Diyavini Falls is any day except rainy days. The walk to the waterfall's base is muddy and slippery during the rainy season, and Leeches will be a major issue for you.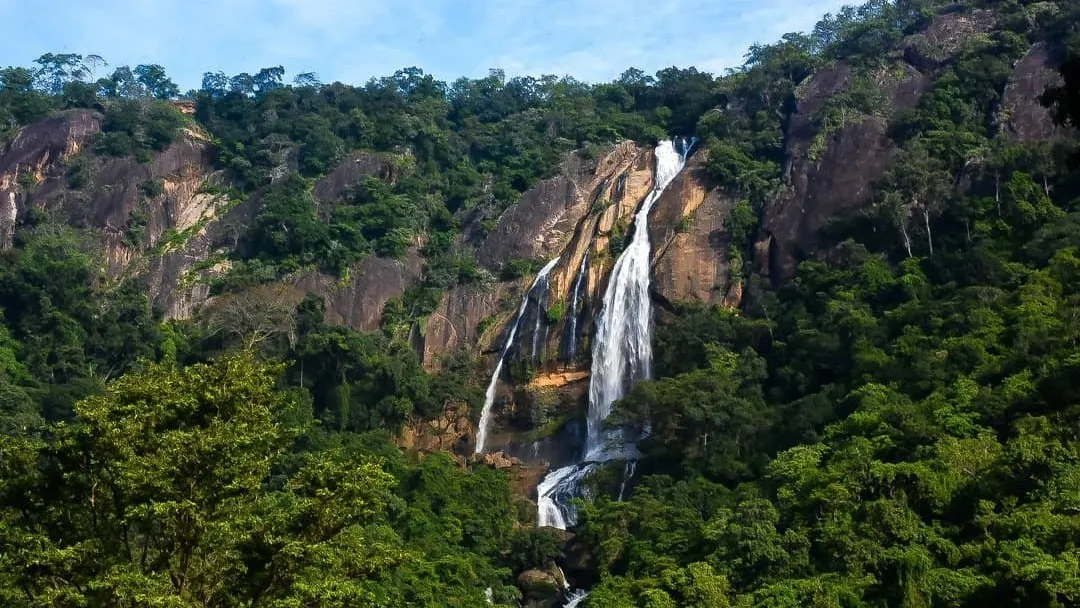 How to get to Diyavini Ella Falls
The Diyavinna region is roughly 30 kilometers from Balangoda on the Balangoda-Kapugala road. From Godakawela, take the Pallebadda-Balangoda main road to Weligepola and then to Diyawinna. From Ella to Balangoda, take the Colombo – Batticaloa Highway passing through Kumbalwela, Bandarawela, Haputale, Belihuloya, and Aluthnuwara. Then take Balangoda-Kapugala road to Diyawinna.
To get to the waterfall's base, visit the Devagiri Cave Temple in Diyavinna village. You can find the footpath to reach the waterfall at the temple's base.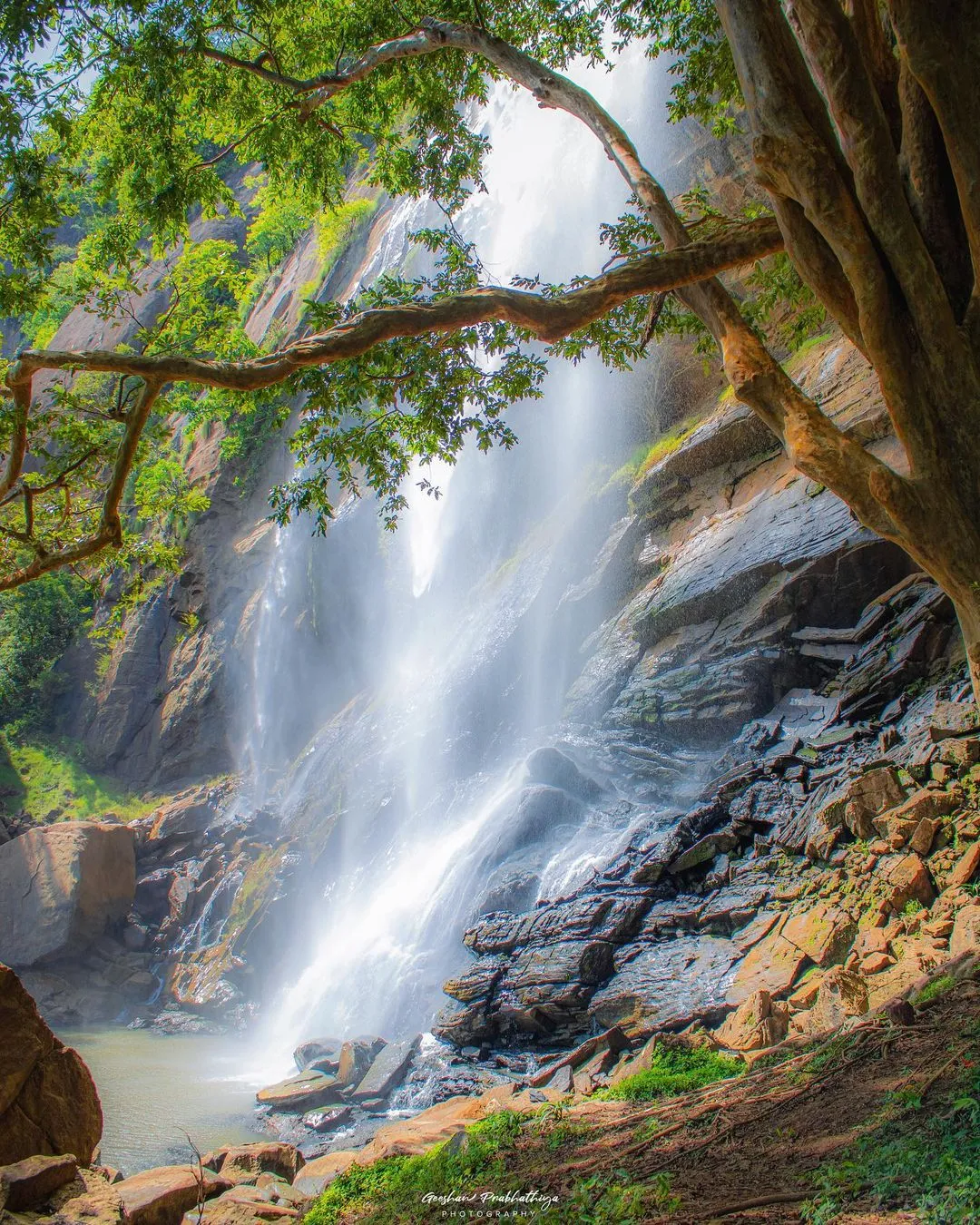 Places to visit near Diyavini Falls
1. Kuragala Archaeological Reserve
Kuragala is a prehistoric archaeological site near Balangoda, Sri Lanka, comprising ruins of an ancient Buddhist Cave temple complex dating back to the 2nd century BC. The temple complex dates from the second century BC. To get to the top, you'll have to do some hiking and climbing. However, the view is spectacular once to the summit, as is the cave entrance and the remaining stupa structure.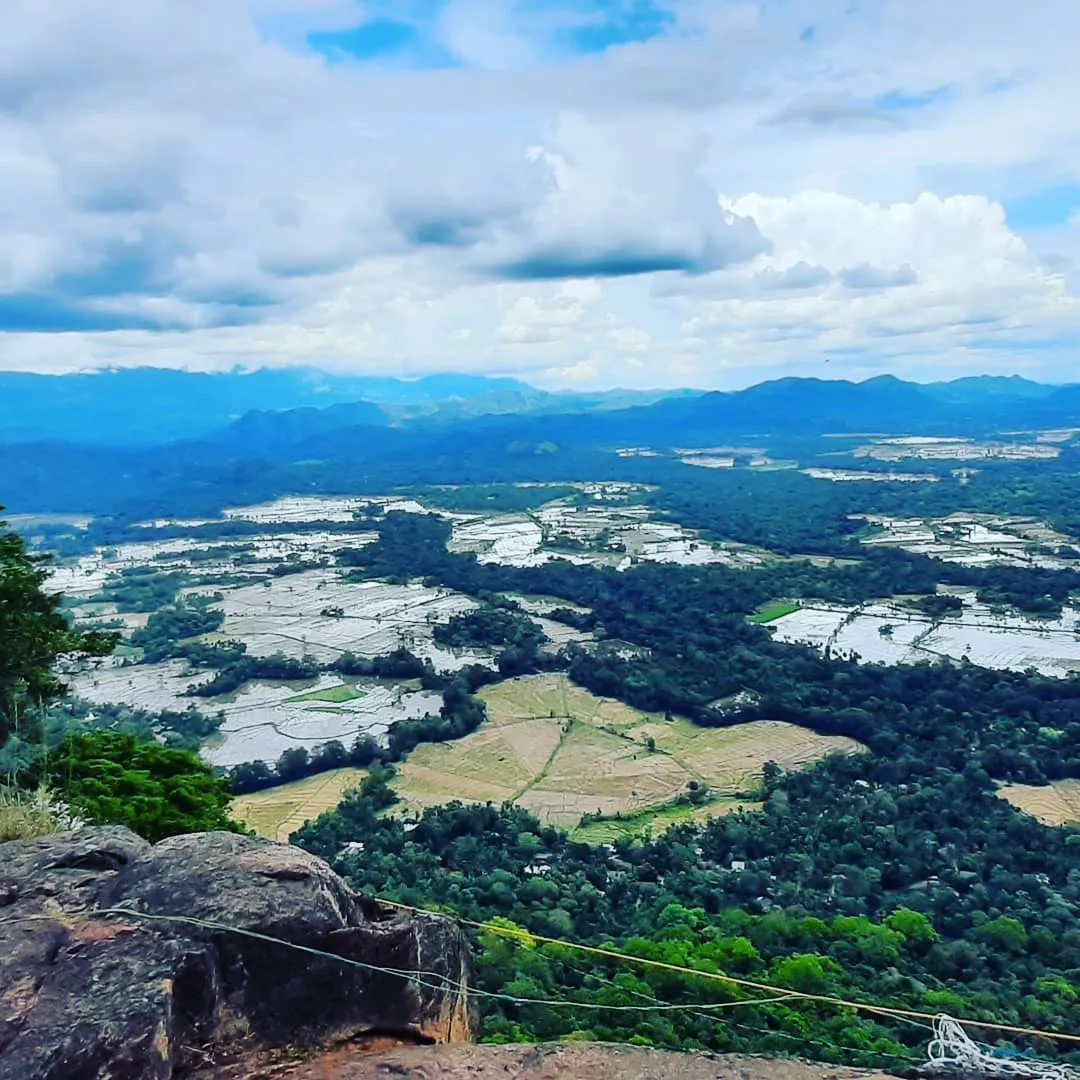 2. Kalthota Doowili Ella Falls
Duwili Ella is located in Thanjantenna village few Kilometers away from Diyavini Ella waterfall. It is 40 meters high and is also known as "Walawe Ganga East Falls." The word "Duwili" means "dust" in Sinhala, and it refers to the water spray emitted by the waterfall. It's a lovely waterfall away from the crowds of locals and tourists. The waterfall cascades several meters into a lovely river. Bathing at Duwili Ella is unsafe since the water level rises quickly. The drive to Duwili Ella waterfall is picturesque, with breathtaking scenery.