Does it snow in Australia?
Last Updated On December 01, 2022
Directly answering this question, yes, it does snow in some parts of Australia and that plays a significant role in tourism in Australia. The Winter season in Australia starts in June and lasts for three months. This season is one of the best winter seasons in the world due to the fact that the temperature of some regions which have snowfall rarely drops too low so still you can enjoy your time here with so many adventurous activities.
As mentioned above, snowfall in Australia can be experienced for whole 3 months. Even though it does not snow in all regions, there are some specific places where you can enjoy snow in Australia and many of those are famous snowy mountains namely, the Victorian Alps, mountains in New South Wales (NSW), and mountains in Tasmania. In southern areas, the temperature usually varies from 17 0C to 11 0C but in the peaks of mountains, 5 0C temperature can also be experienced. Rainfall in winter is not common in Australia except for Tasmania so you can plan your trip to Australia for a marvelous experience with snow without any hesitation.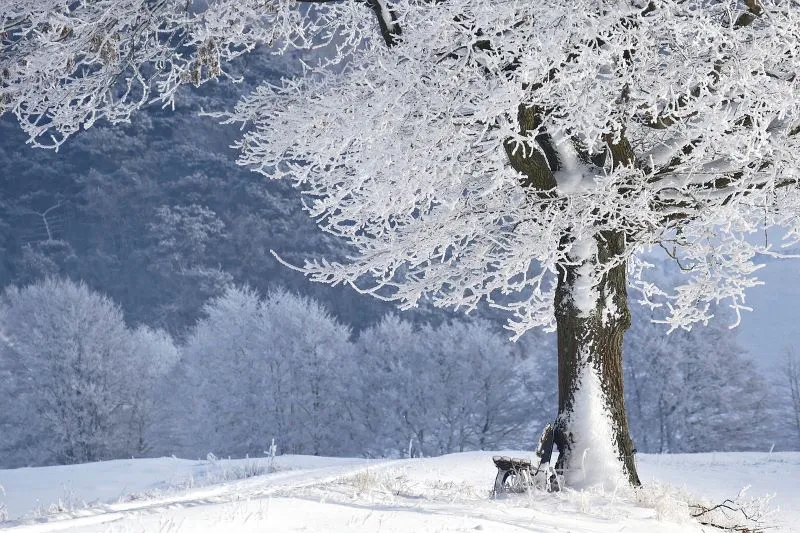 Places to enjoy snow in Australia
When the snow melts down, those snowy mountains become wonderlands where you can experience such beautiful and adventurous activities as an individual or as a family. These are some of those wonderlands.
Perisher
Perisher is an astonishing valley that offers you breath-taking views, located in New South Wales which has an area of nearly 1245 hectares. It is the biggest ski resort with 47 lifts and a plethora of ski runs. Perisher has five terrain parks namely piper terrain park, Yabby flat mini terrain park, Leichhardt terrain park, blue cow park, and slopestyle terrain park which make Perisher the largest and most favourite ski resort. Maritz hotel, Eiger Chalet, and The Stables are the main places to stay in Perisher
Falls Creek
This is an all-season resort which is located in Northeast Victoria. The spot is popular for skiing, and it is a ski-in ski-out village with a terrain of 450 hectares with 90 runs and 14 lifts. It is also a wonderful place for its amazing views with the trees dusted in snow. The place is simply a winter wonderland. Apartment Geilo, Les Chalets, and Winterhaven are the best-known places to accommodate here.
Thredbo
Thredbo, which is situated in NSW, is the main destination in the snowy season in Australia. It provides a purposely built beginner area for the skiers who are new to the job and also it is famous for its alpine gondola which takes you to the village within only 6 minutes. Thredbo has a terrain of 480 hectares with slopes for both beginners and pros. If you have just begun, Friday flat is a great spot for you to start. But if you are good enough in fundamentals, then a slope like Merritts Gondola would be perfect. If you are a pro you must take high slopes like Supertail, Cannonball, or little beauty.
Buller
It is a beautiful snowy mountain with 22 lifts, more than 80 runs, and 300 hectares of terrain where you can experience skiing. If skiing doesn't give you the vibe, of course, you can enjoy beautiful sunsets or you can try museums and cinemas. You can try the Kooroora hotel which was established in 1953 and has a great history with Mt. Buller. It is really loved by both locals and visitors alike. Ski in Ski out, Husky, and Mt. Retreat are some of the places to accommodate here.
Skiing in Australia
When it comes to adventurous activities during the snow season in Australia, skiing is one of the most famous of them. Skiing resorts become much more alive in snowy seasons, especially in NSW, Victoria, and Tasmania. The famous 5 snowy mountains that you can enjoy this adventure in Victoria are Mt Hotham, Mt Biller, Falls Creek, Mt Baw, and Mt Buffalo. In NSW, they have Perisher, Thredbo, Charlotte Pass, and Selwyn Snowfields. Mt Mawson and Ben Lomond are famous in Tasmania. You don't have to miss the opportunity to experience skiing if you are not good at it because those ski resorts offer so much for novice skiers. Although skiing is a must in snowy seasons if it is not your cup of tea, don't worry. There is so much to do while enjoying the snow.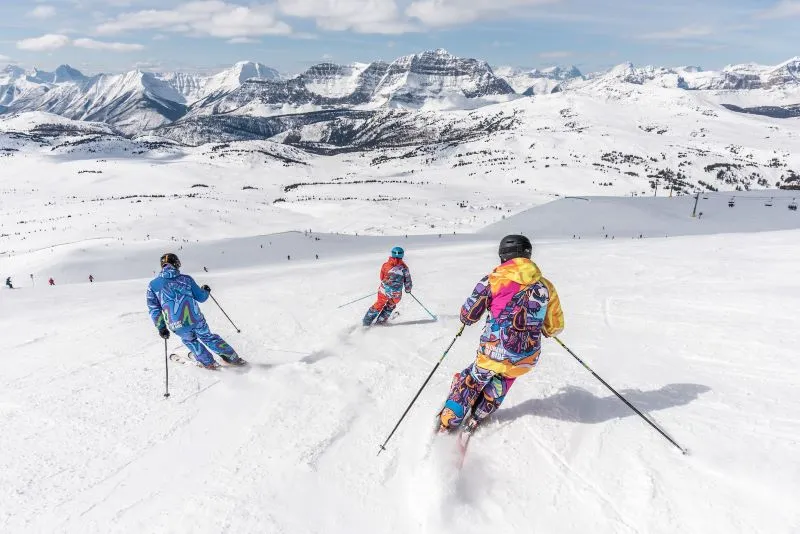 Enjoy the wildlife
In the winter season, you can spot many indigenous animals roaming freely in those snowy lands, and the best places to enjoy the sight are Kosciuszko National Park in NSW, Cradle Mountain in Tasmania, and Ben Lomond National Park. Whether you want to see wombats messing around, Kangaroos jumping through the snow, or a bunch of wallabies, above mentioned places are the best.
Try a Husky ride
Look like wolfs, but strong as bulls, double coated layers with leather-like feet, those beautiful husky dogs will pull you through the snow while giving you the chance to enjoy the views and you will be given the chance to cuddle those, Huskies. If you get to have an Australian sled dog tour, you will be having the opportunity to drive them with an introduction to riding Huskies.
Tobogganing
A small sled used to slide down the slopes of snowy mountains is called a toboggan. Whether you want to enjoy snow alone or as a family, tobogganing is one of the best options. Selwyn snow resorts in NSW, Corin forest in the Australian Capital Territory, Falls creek, Mt. Buller, and Mt. Baw Baw in Victoria are some of the best-known places for tobogganing. This is a fantastic way to spend your time to the fullest with snow
Visit the Alpine festivals
There are many festivals held in the snowy season which are family-friendly so you can go and enjoy them. The only music festival in the snowy mountains is held in Perisher, the peak festival which is featured by the best artists in Australia. It starts at the beginning of the ski season in June and has four days of music. For the ticket, you can also have one free night skiing. Yulefest in Blue mountains, Dark mofo in Hobart, Bathurst winter festival, and winter wonder lights in Sovereign Hill are some other festivals that you can go to and enjoy yourself.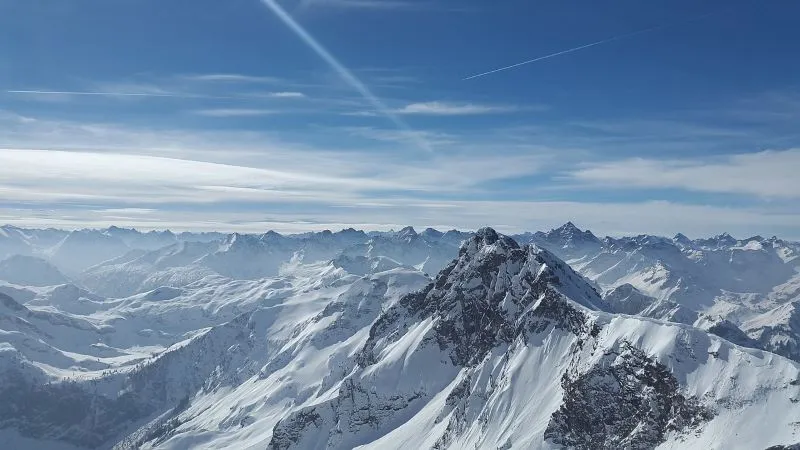 Australia's snowfall in 2021
The biggest accumulation of snow about two feet was reported in Perisher ski resorts in NSW. But all ski resorts did not get that much snow. The heavy snowfall in 2021 occurred after a week of low temperatures so the machine-made snow with natural snow made a great combination to enjoy the visitors to their fullest. Mt Baw Baw, a Victoria resort reported that snow in that area was turning into rain, and it led to flooding and damages making it not that good for skiing. Thredbo was opened for skiing after they got a snowfall of 16 inches
Snowfall in Australia in 2022
This year, many places around Australia had at least a slight snowfall and of course, there were some common spots where snowfall was significantly high. Mt Hotham which is situated in Victoria had a great snowfall making it one of the best places to ski. Both days stays and night stays are available here because the accommodations are abundant. If you are not that much into skiing, other options also available there in Mt Hotham such as snowboarding, tobogganing or just simply playing with the snow.
In Tasmania, the park called Ben Lomond offers you not only skiing and snowboarding but also stunning views. So better to give it a try. Ben Lomond is just a 3-hour drive from Hobart and the sight of Kangaroos, wombats, wallabies, and pademelons is definitely worth the drive.
Frequently asked questions about snowing in Australia
Does it snow in Perth Australia?
The most recent snowfall in Perth was reported in 1968. In the winter season also, Perth has a temperature of about 19 to 21 Celsius. Even though Slight snowfalls has reported in outer suburbs, Snow has never been recorded in Perth CBD.
Does it snow in Brisbane Australia?
Usually, it is considered that there is no snowfall in Brisbane
Does it snow in Queensland Australia?
Light snowfalls had been recorded, but the average of snowfall in Queensland is just one day per year.
Does it snow in Australia Melbourne?
It is immensely low to see snow in Melbourne Australia, but it is an extremely cold city
Does it snow in Mudgee?
Mudgee's heaviest snowfall was recorded as 22 inches on 5 th July 1900. Usually, during the entire year, snow only collects up to 0.12 inch
Does it snow in Adelaide Australia?
Snow in Adelaide is extremely rare, but Mt. Lofty in Adelaide hills receives a slight snowfall