Does it snow in Tennessee?
Last Updated On January 07, 2023
Tennessee, which was stated as the 16th state of the United States in 1796, situated in the southeastern region of the US, borders eight other US states. From North, Kentucky, and Virginia, North Carolina to the East, Arkansas, and Missouri along the Mississippi river in the west and Mississippi, Alabama, and Georgia in the South. Tennessee occupies 36 in terms of area, and 15th in terms of population; also, it is the second cheapest state to live in among all the 50 states in the US. Tennessee is popular for its music, comfort food, Low cost of living obviously, and the beauty of mother nature with many eye-catching landscapes. Many people who are willing to go there for vacation wonder about snowfall in Tennessee.
Like many southern states, Tennessee does get considerable snowfall in some areas during some winter months. But fortunately, many parts of Tennessee have a humid climate with mild winters and warm summers since the Gulf of Mexico is nearby. Thanks to the fact that Tennessee is located in the center of the southeast, it exposes to the warm but humid air from the Gulf of Mexico. But mountains in Tennessee experience a cool climate since they are highly elevated from the sea level. Tennessee is also home to the Great Smoky Mountains which is a range of mountains rising along the Tennessee and North Carolina border, elevated 6643 ft from sea level.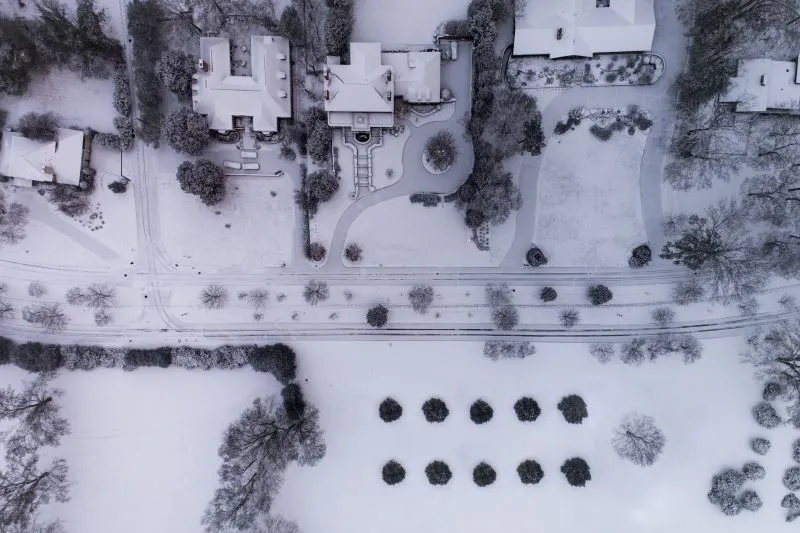 Where does it Snow in Tennessee?
Several cities in Tennessee, namely Bristol, Crossville, Nashville, Knoxville, Memphis, and mountain city get snow during winter months. But more importantly, Gatlinburg is the place that we must talk about since it became heaven on earth during colder months fulfilling all the needs that it should have to make your vacation more interesting with snow. Before talking about snow in Gatlinburg, first let's talk about the snowfall in the above-mentioned cities.
Snow in Nashville
Being home to about 0.7 million people, Nashville is the capital city of Tennessee and the most populous. Here in Nashville, snowfall is possible between November to April and January is the month that experiences the most snow. The average snowfall in Nashville would be 76 millimeters (about 2.99 inches). The highest snowfall that Nashville has ever gotten was 38.7 inches which occurred in 1960. Usually, Nashville winters are mild, but they can get harsh sometimes due to Arctic Canadian air. The average temperature in winter in Nashville would be between -1 centigrade to 10 centigrade.
Snow in Bristol
From December to February, Bristol gets very cold and experiences an average temperature of 3 centigrade. Bristol gets the highest snowfall in January which would be nearly 1.9 inches. In Bristol, it is more likely to have icy cold rain rather than snow.
Snow in Mountain City
Mountain city is situated in Johnson County and is elevated about 737 meters. From December to March, the mountain city experiences snowfall of more than 1 inch. With an average snowfall of 3.3 inches, Mountain city has the highest snowfall in January.
Snow in Gatlinburg
Gatlinburg, which is a paradise filled with enchanting landscapes with smoky mountains turns out to be the best place to enjoy snow in the winter season. Usually, Gatlinburg gets snowy in early October and lasts until late April because it starts to snow when the temperature gets below 32 F and the precipitation is also higher in that temperature. But the important fact is that in Gatlinburg, snow storms occur in the smoky mountains mainly in January and February because these are the months that experience the highest precipitation. Gatlinburg receives an average snowfall of 9 inches each year.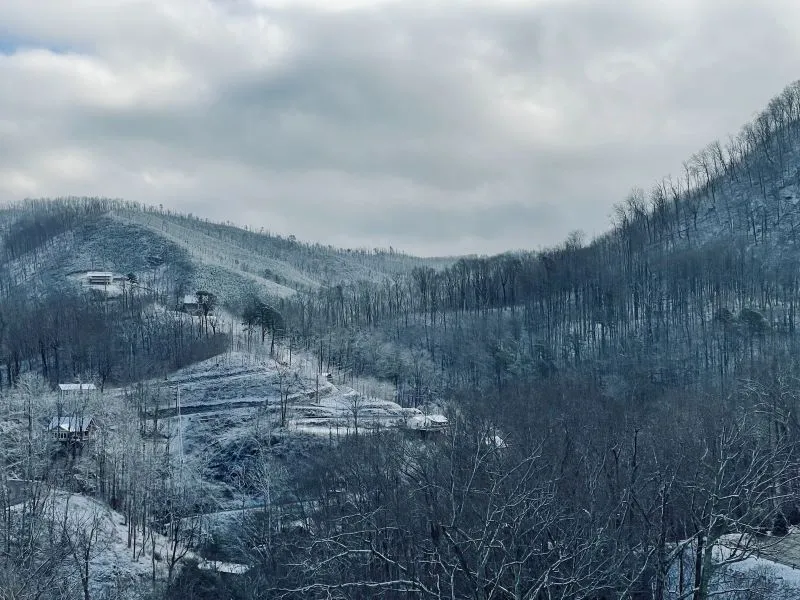 Even though January is the best month to enjoy snow in Gatlinburg, from December it starts to snow. But you only get to find snow in high elevations like Ober Gatlinburg or higher elevations of the Great Smoky Mountains national park in the early months. The average snowfall in this month would probably be around 1 inch. In January you can experience the snowfall of about 4 inches and 2 inches of snowfall in February. February would be ideal for you to visit Gatlinburg since the crowd is less in that particular month.
If visiting Gatlinburg is on your bucket list, you have to experience those activities there to make your Gatlinburg visit a success.
What can you do in Gatlinburg in winter?
1. Visit Ober Gatlinburg
Ober Gatlinburg is the only place in Tennessee where you can enjoy skiing. Not just skiing, but you can have fun with snowboarding, ice skating, snow tubing, and many more snow activities here at Ober Gatlinburg ski resort
2. Visit the Great Smoky Mountains National Park
To enjoy the beauty of smoky mountains, plan hiking. enjoy the wildlife, relax near a river and have lunch with your loved ones, enjoy the blooming flowers around the park, fish in a small stream, bike, watch the beautiful waterfalls, horseback riding or camping, no matter what your choice is, Gatlinburg has all that for sure.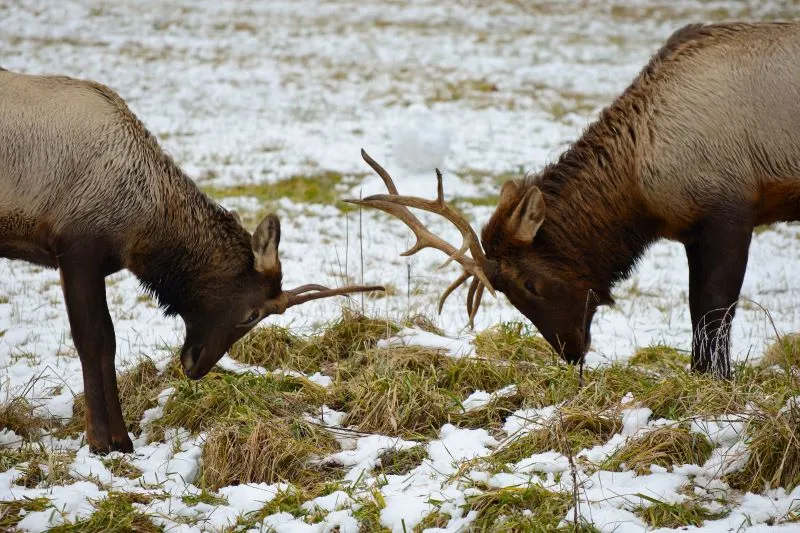 3. Enjoy the Art and Culture
In downtown Gatlinburg, there is a Gallery called Geoffrey A. Wolpert Gallery in Arrowmont School of Arts and Crafts where you can find a local arts and crafts community
4. Don't forget to visit Museums
Salt and Pepper Shaker museum is the only salt and pepper shaker museum in the world, so find a time slot to visit there. If you want to see some of the famous movies and tv cars in history, go and visit Hollywood Star Cars Museum. You will not regret
How People's Lives are Affected due by Snow
Even though Tennessee gets some snow, it is ranked as one of the states that experience a lower snowfall. Except for mountain areas, many parts of Tennessee have mild winters and if the temperature drops below freezing, it is more likely to get ice and sleet rather than snow. In fact, the colder season is really short here in Tennessee. Normal temperature in Tennessee can be said around 40 Celsius and annually 53 inches of rainfall. Still, winter can be quite cold in some months so don't forget to bring your warm coat.