Dolukanda
Last Updated On December 07, 2021
Dolukanda, situated in Hiripitiya village in the Kurunegala district, is well known herbal paradise in Sri Lanka. This mountain directly connects with the great Indian epic, Ramayana Trail, in Sri Lanka, according to the legends. There is a belief that when Lord Hanuman was carrying the Great Himalaya Mountain, five parts are fallen, known as Sanjeevani drops. This mountain is one of the five Sanjeevani drops in Sri Lanka, located in Kurunegala. Thereby, this mountain is also referred to as 'Dolukanda Sanjeewani Mountain.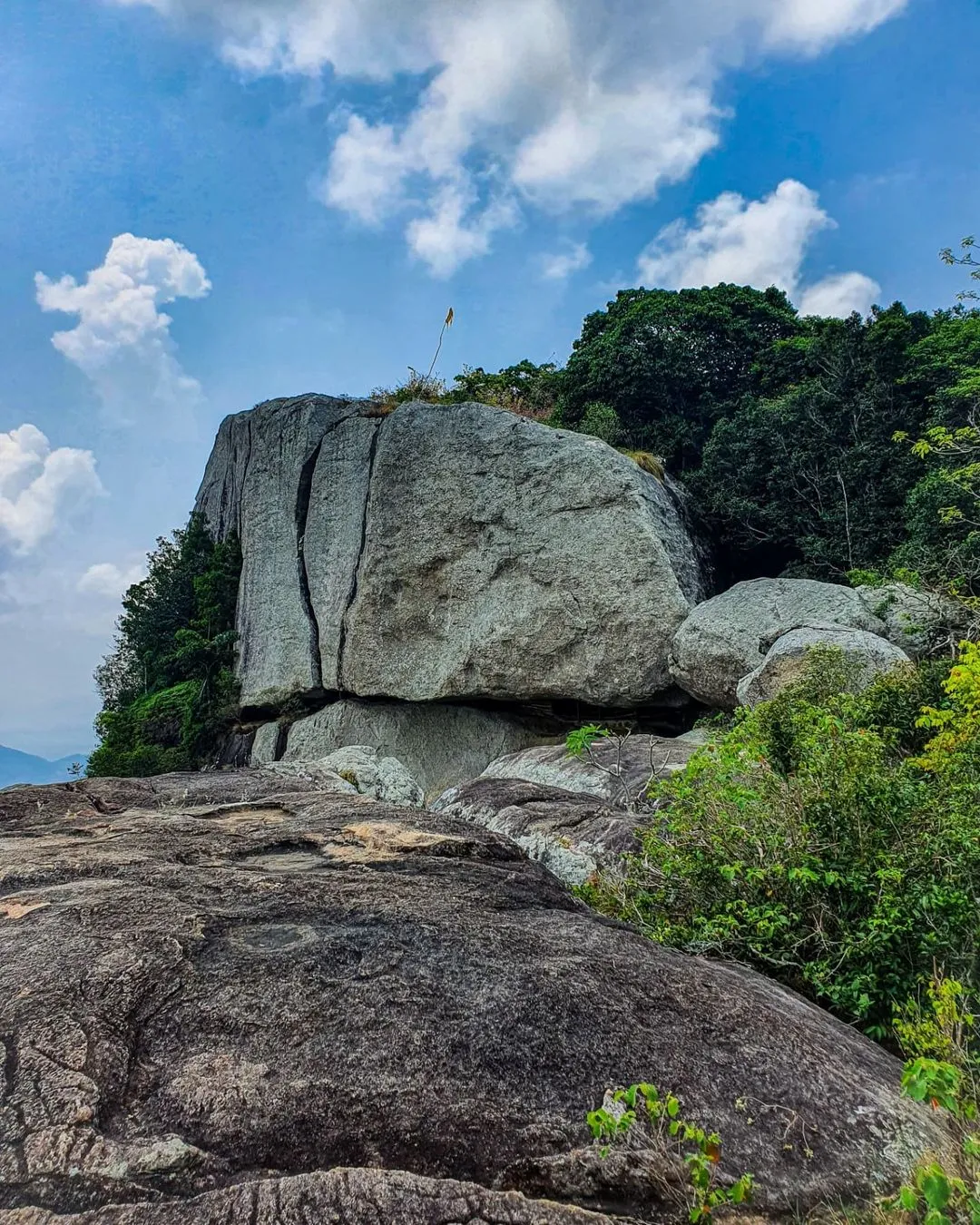 Dolukanda also has a greater historical connection with King Walagamba and King Buddhadasa Veda. Some believe Dolukanda is the herbal garden of King Buddhadasa. The mountain was filled with many magical herbs with supernatural powers believed to cure any disease. Even today, there are herbs and medicinal plants you will never be able to find in any other country and any place in Sri Lanka. For example, Gardi Raja is a rare medicinal herb that grows on another plant. Dolukanda is designated as a reserve under the Forest Department due to its archaeological and biological value, which means you must need valid permission from the Forest Department when accessing. Once you reach the top, the view is fantastic, and some of the top views include Kurunegala, Wariyapola, Wellawa, Deduru Oya, Yakdessagala mountain, etc. On a clear day, you will be lucky to see the beach up to Chilaw. And also there are so many places to see at the top. Ambalangala, Kalugala and Bowitiya plains, Raksha Muna, Hulang Kapolla and cave, Weheragala,Herbal forest,Maligathenna and several water bodies like ponds.Maligathenna is a great place to enjoy the view of the surroundings, and it is believed as the back part of King Walagamba's palace, which lies on the top of Dolukanda. Some mention Maligathenna as the road used by King Walagamba to worship the Dolukanda temple.
Villagers said that the water bodies at the top are medicinal ponds and majestic trees with medicinal value surrounding them. The water in these ponds is dirty, and they are very deep. Therefore, it is not appropriate to get down. On the way to Dolukanda, you can see several gushing springs that overflow the roots of the rocky outcrop, which are very suitable for drinking. Typically, the surrounding environment is hot and humid. Dolukanda hiking is a challenging trek because of the weather conditions. It is highly recommended to climb Dolukanda with a local guide. If not, you will get lost as some paths are difficult to find.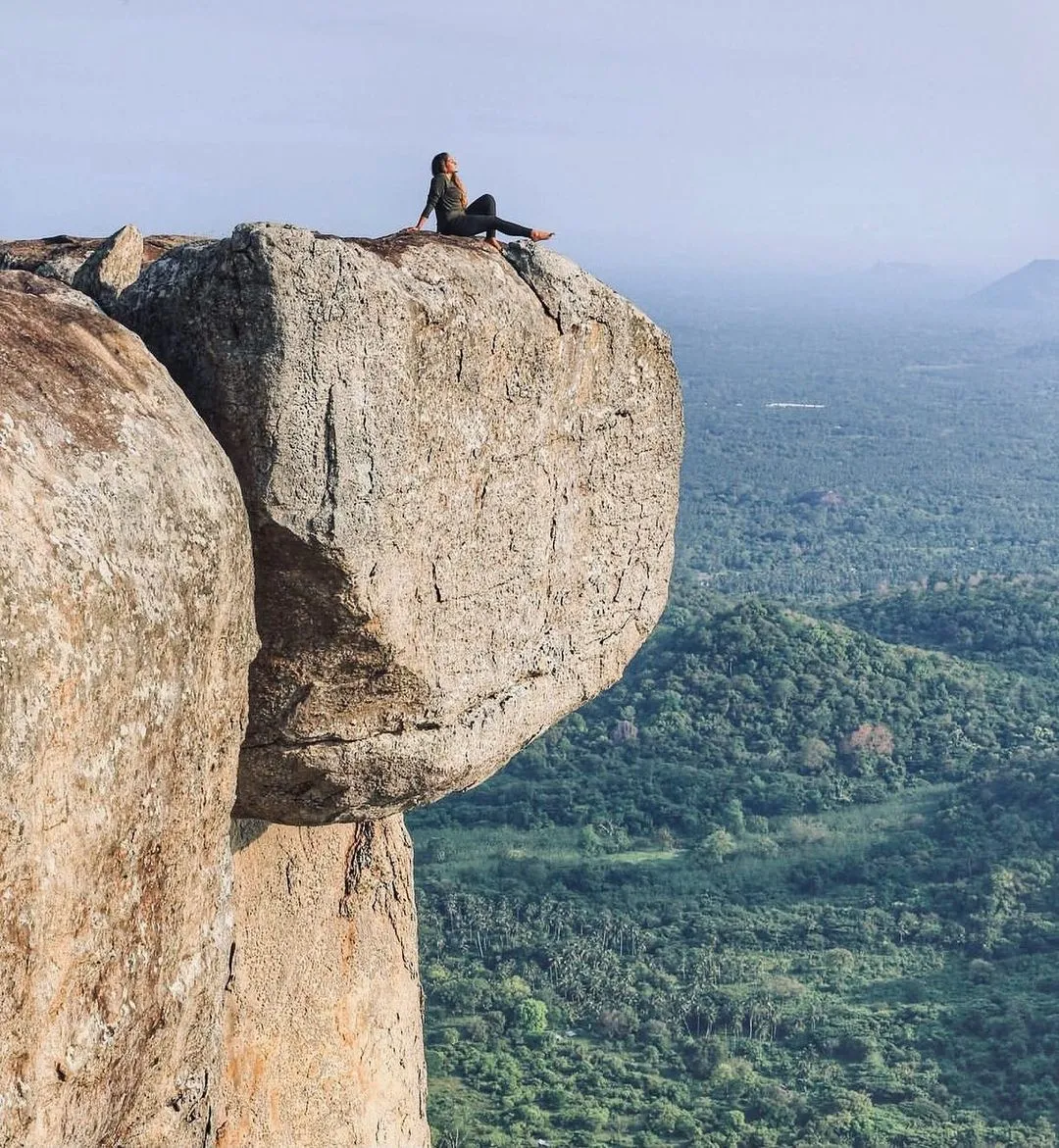 How to get to Dolukanda
There are two paths to access Dolukanda.
1. Travel along the Dambulla Road from the Muththettugala Junction until you reach Wellawa Ganewatta Road. Then proceed to the Dolukanda Temple. Then you can start your journey after informing the Thero of Dolukanda temple.
2.Travel along the Kurunegala-Dambulla road untill you reach Ibbagamuwa.From there, take the Madagalla road and get off at Godagala junction. Then you can travel via Doluwa village to Dolukanda entrance through beautiful paddy fields.