Galboda Ella Falls
Last Updated On April 13, 2022
One of the iconic representations of Sri Lanka's natural wonders, Galboda falls, another famous waterfall in Sri Lanka, situated in Galboda, is a small village on the railway line between Watawala and Nawalapitiya. Until recently, access roads to this were said to be almost non-existent. But now you can easily reach the waterfall by vehicle or on foot.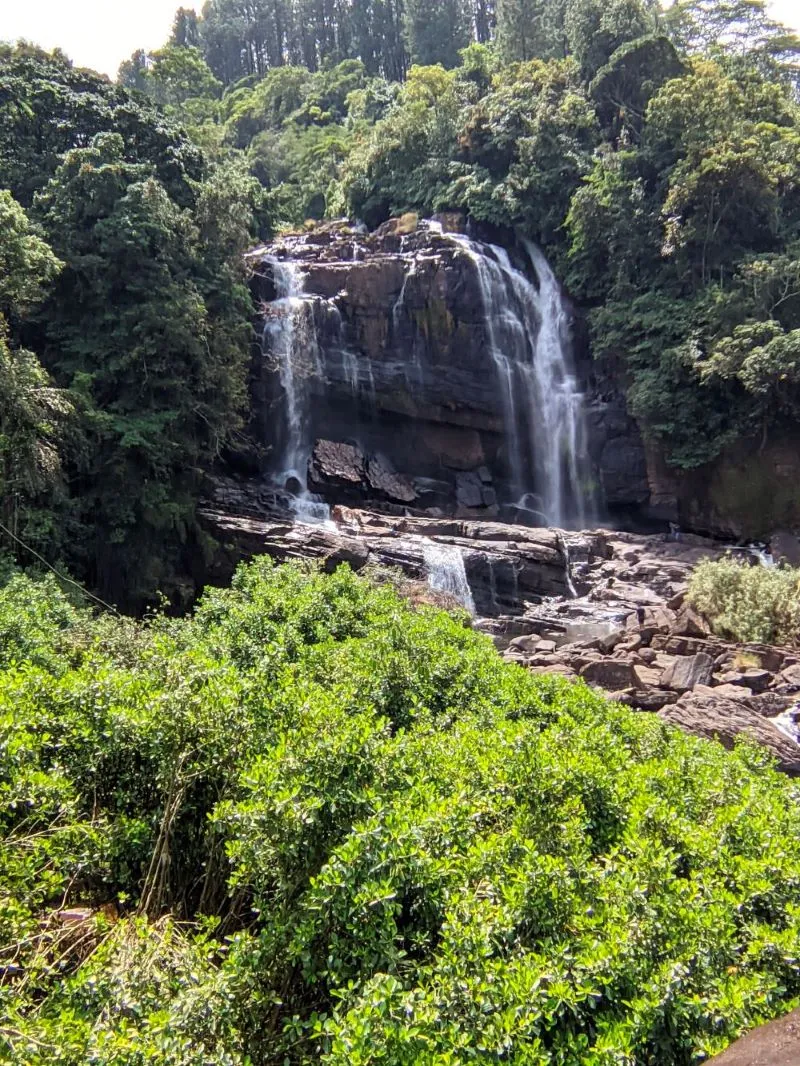 The 30m high waterfall formed by the Hanguranketha Oya, also named Galboda Canel. There are 12 reptile species among them, four of which are only found in Sri Lanka. The top half of the fall is unique in terms of biodiversity. Because of that, any potential hazards to the area must be kept to a minimum. A rare orchid species grow in the surrounding woodland, and the area is home to a broad assortment of fauna because it is rich in biodiversity.
At certain times of the year, the water cascades in two streams. Galboda, like Sitha Gagula on Adams Peak, is a waterfall with the coolest water. According to the water level of the waterfall, you can also take a small bath here. However, it would help if you used caution because the water here is cooler than in other locations.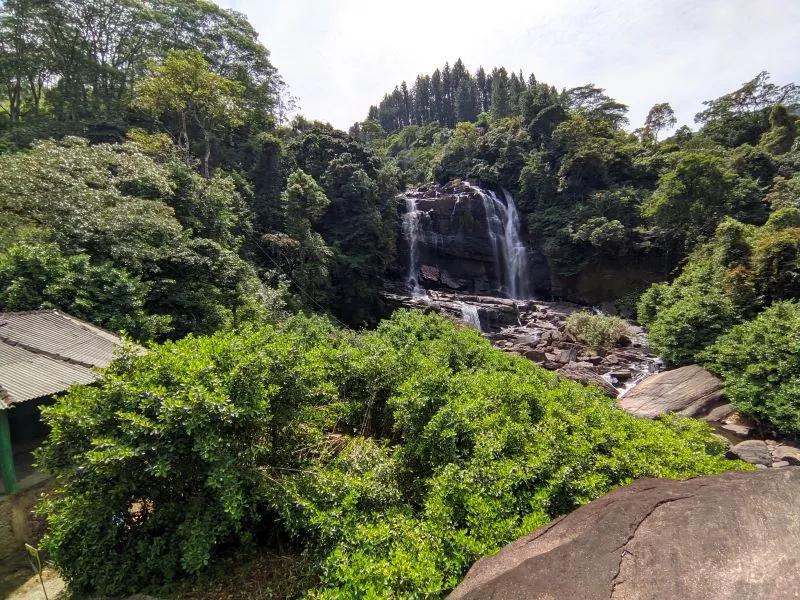 Best time to visit Galboda Falls
From October to January welcomes rains and an overall wet environment; February is one of the most beautiful months. The weather is awe-perfect, topped with cozy droopy skies and mystical clouds; Summers hit during March – June, where the climate gets slightly warmer but never unbearable.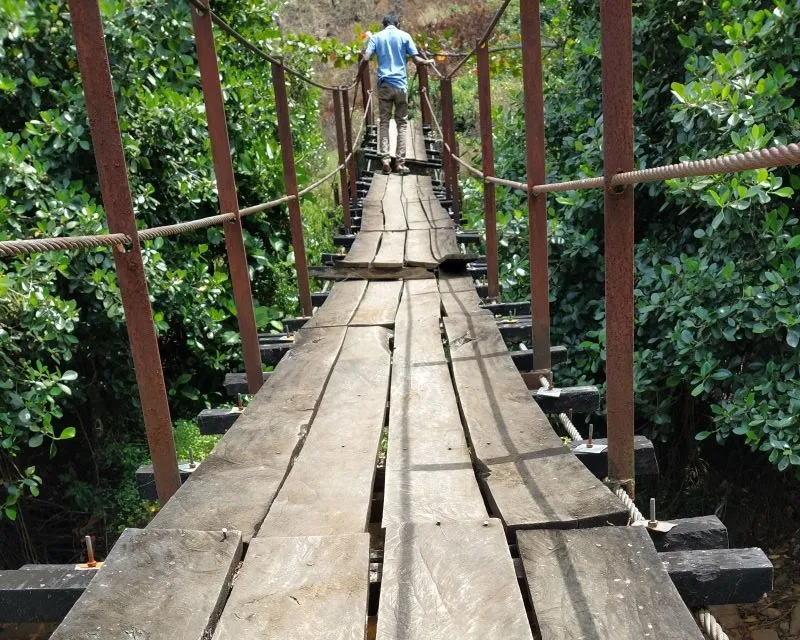 How to get to Galboda Waterfall
There are two ways to get to the Galboda Ella waterfall. One method is by train, and another is by public transport or your vehicle. If you use your vehicle, you can easily reach the ticketing point and park your car there.
1. From Road
If you use your vehicle, you can easily reach the ticketing point and park your car there. The ticketing center is only 300 m away from the fall. Therefore, using your vehicle or hiring a tuk-tuk is the easiest method.
If you use public transport, you should get down from Nawalapitiya and get the public transport from Nawalapitiya to Galboda. From Galboda, you can reach the waterfall by hiring a tuk-tuk. But it is not easy as the other methods since you should travel more than 5km.
2. From Train
If you use the train to reach Galaboda Waterfall, you should get down from the Galaboda station and reach the waterfall on foot. It is about 1.5 km from the Galboda station to the waterfall. The road to the waterfall from the station is full of beauty. Since this is a beautiful journey, you would not get tired.