Hikkaduwa Beach
Last Updated On December 25, 2021
How is that? If you have a great chance to experience Coral Reefs, Diving, Surfing, River Safari, Whale watching, and many more things on your holiday in one place. There haven't any other better place in Sri Lanka than Hikkaduwa beach. It is a famous beach packed with a lovely palm-fringed bay, located in the southwestern coastal belt of Sri Lanka. In addition to the above mention water sports, Hikkaduwa is also well famous for delicious kinds of seafood and relaxing massages. So Hikkaduwa becomes a popular destination among the locals and foreigners throughout the year.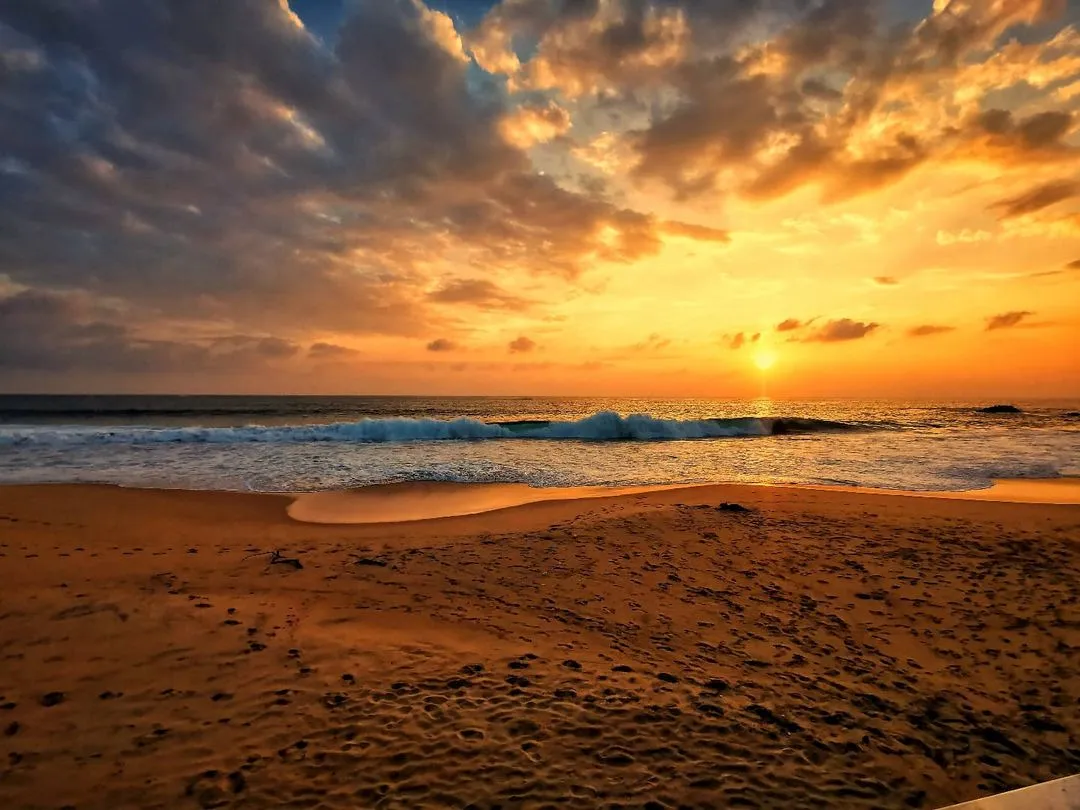 Surfing in Hikkaduwa
Hikkaduwa Beach is the second-best surfing spot in Sri Lanka, offering a clear hot water base. The surfing season lasts from November to March, and the sea produces a range of waves excellent for surfing, ranging in size from four to eleven feet.
Mainly there are four surfing hotspots in Hikkaduwa.
Snorkeling and Scuba Diving in Hikkaduwa
Snorkeling can be considered the best ecological way to observe the colorful fish that dart around. The coral sanctuary around the coast of Hikkaduwa makes a large shallow water body that is home to multicolored corals and countless colorful fish. Also, giant turtles can be found here. In addition, there are more than four shipwrecks available for your exploration. You can hire diving equipment from the diving shops around the beach. And also, they conduct PADI courses as well.

Corals and turtles in Hikkaduwa
The beautiful coral reefs are definitely worth visiting before climate change disrupts nature's delicate balance. Vibrant corals in Hikkaduwa are home to a range of aquatic wildlife, including various fishes and sea turtles. Glass bottom boats are available for visitors who want to admire the wonders of deep while keeping their feet dry. As the Hikkaduwa is an area frequented by turtles, you have a great opportunity to feed them by your hand. Turtles frequently bury their eggs in the sands at Hikkaduwa beach, and if you visit at the right time, you may be able to see an adorable scene as newly hatched cute baby turtles make their way into the sea.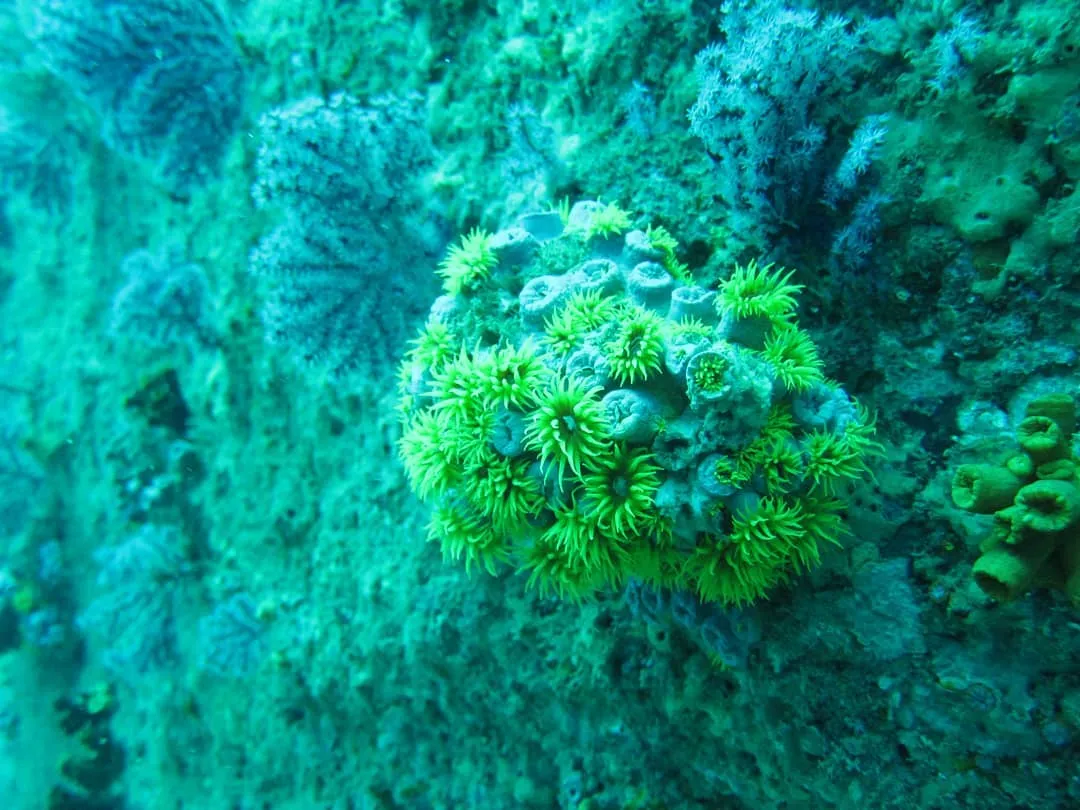 Hikkaduwa Town
The nearest town is the Hikkaduwa town, and many shops sell masks, jewelry, jewelry, batik, antiques, etc., with several Buddhist temples, all of which add spices to life in Hikkaduwa.
Best time to visit Hikkaduwa
The best time to visit Hikkaduwa is when the weather is most settled, between January and March. March can be considered the hottest month, while September is the coolest month. During March average temperature runs from 24 °C-33°C, and during September, it is 25°C-30°C.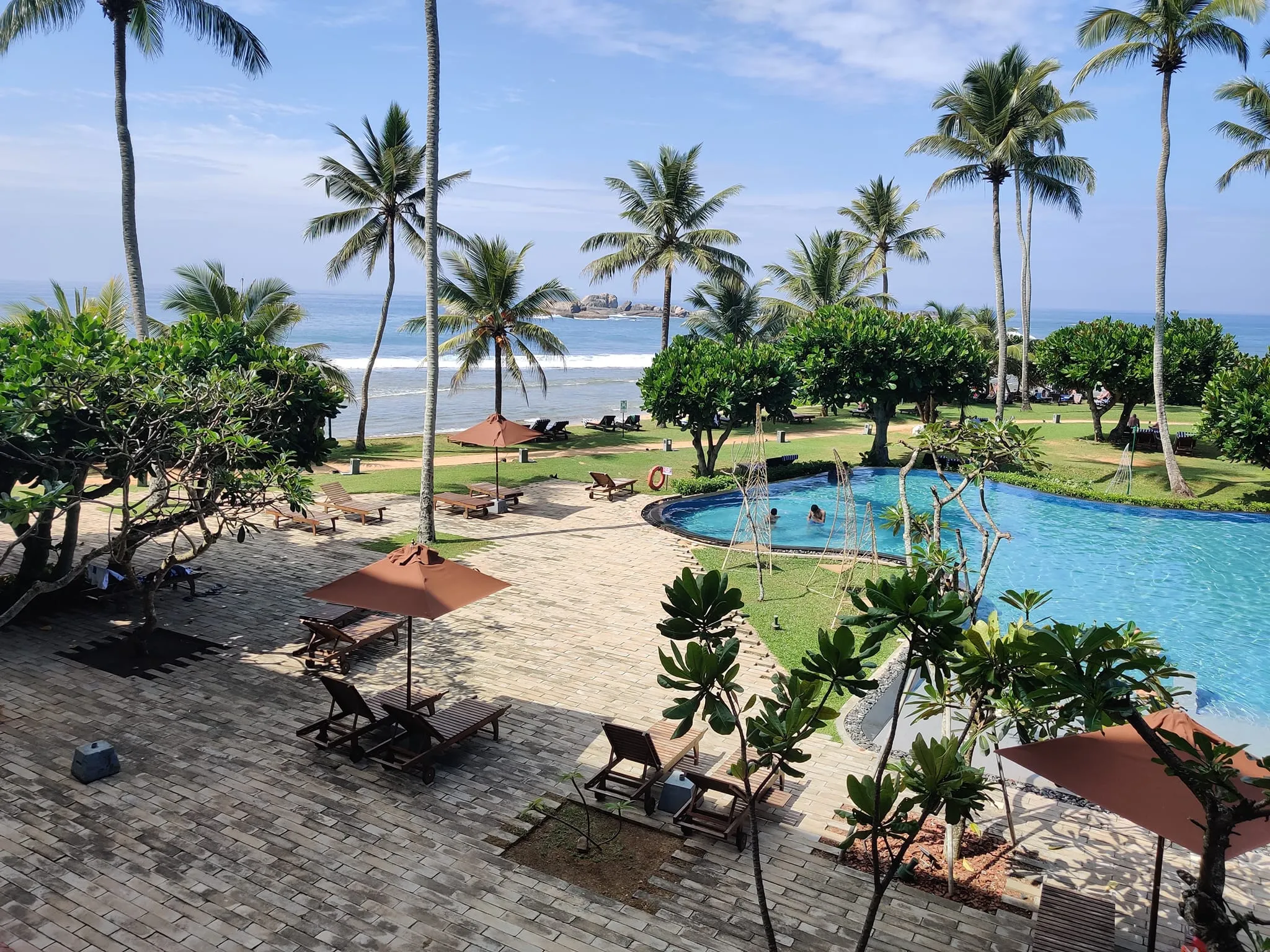 How to get to Hikkaduwa
The cheapest and quickest method to go to Hikkaduwa is via train. Sri Lankan railways run trains every 4 hours from Colombo Fort Station to Hikkaduwa on the Colombo-Matara route, which takes around 2 hours and costs LKR 200-600.