10 Amazing Hot Water Springs In Iceland
Last Updated On October 23, 2021
Do you dream of having a hot water bath in nature? With the sight of snow-capped mountains and magnificent landscapes around, there are no better options for you than visiting hot water springs in Iceland. The following list represents the top 10 hot water springs in Iceland that you must see.
1. Seljavallalaug
Seljavallalaug is an incredible geothermal pool located near the foot of Eyjafjallajökull volcano in Southern Iceland. To reach Seljavallalaug, you have to take 30 minutes hike from the crude parking area that is mainly unmarked and approximately 10 minutes drive from the Ring road. It is an easy hike with majestic views of scenery surrounding it. Seljavallalaug is considered to be the oldest swimming pool in Iceland, and it was built in 1923. The water of this geothermal pool tends to turn Green from Alge as it's only clean once a year. Soak yourself in Seljavallalaug's warm water with the sight of the magnificent landscape around will be an unforgettable experience for you. Changing facilities are available, but they were very, very basic. So be sure to bring a dry set of clothing.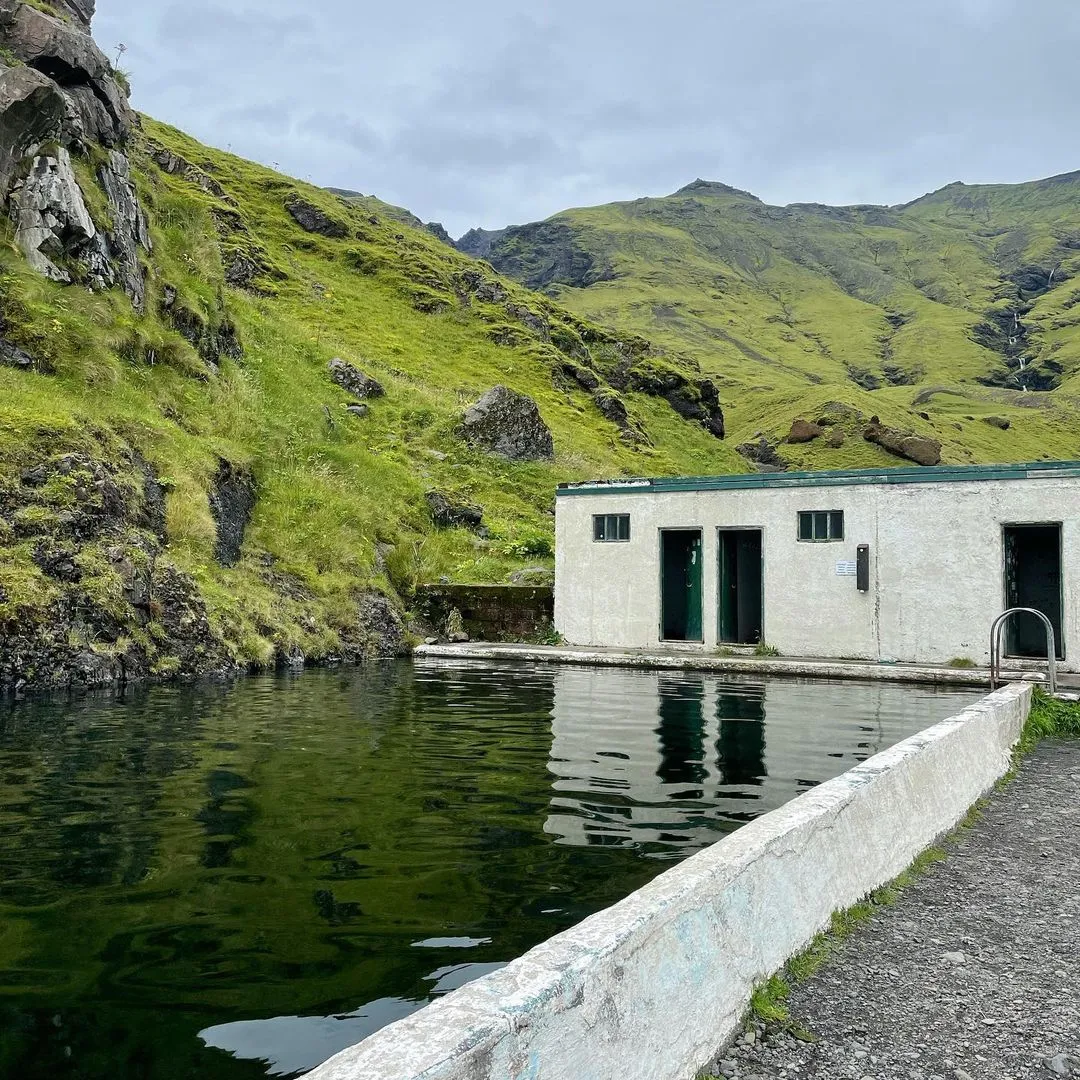 2. Reykjadalur Steam Valley
The Reykjadalur steam valley is a river filled with mud pits and hot springs that serve as one of Iceland's most famous hot bathing sites. It is located next to the Hveragerdi, which is just 40 minutes drive from Reykjavik. A gravel road leads to the car park where the trail begins, and then you have to start a gentle ascent of 40 minutes. You will hike past many steaming vents, bubbling springs, and beautiful views around Reykjavik. The hike will be a little bit challenging, but it's worth it. If you visit there in summer, you will see many florae blooming on the hills and valley. Hiking into a steam-filled canyon and having a hot water bath makes for the perfect combination of active adventure and relaxation. It is said to be that there are no bathrooms and changing facilities.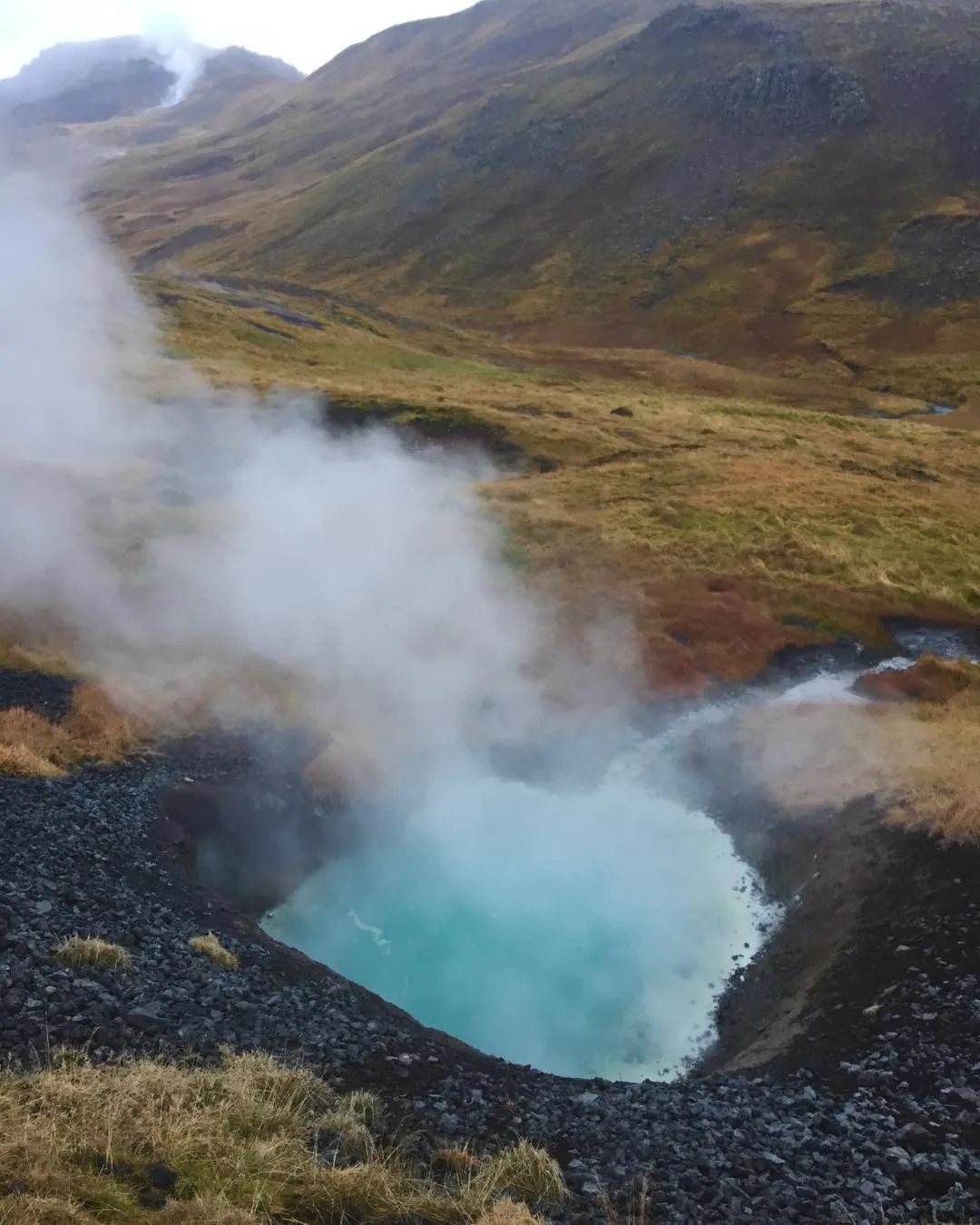 3. Kvika Geothermal Footbath
Kvika geothermal footbath is located in Reykjavik, walking distance from the city center. It is a perfect spot to test the natural hot spring water in Iceland without diving it. If your feet are tired, you can let them relax right here. In addition to being a geothermal foot spa, this place is an ideal place to watch the fantastic sunset over the horizon and to admire the northern lights dancing over the sea. Without a doubt, this place is perfect for romantic dates and couples. kvika geothermal footbath is a family-friendly location, so don't forgot to bring your whole family.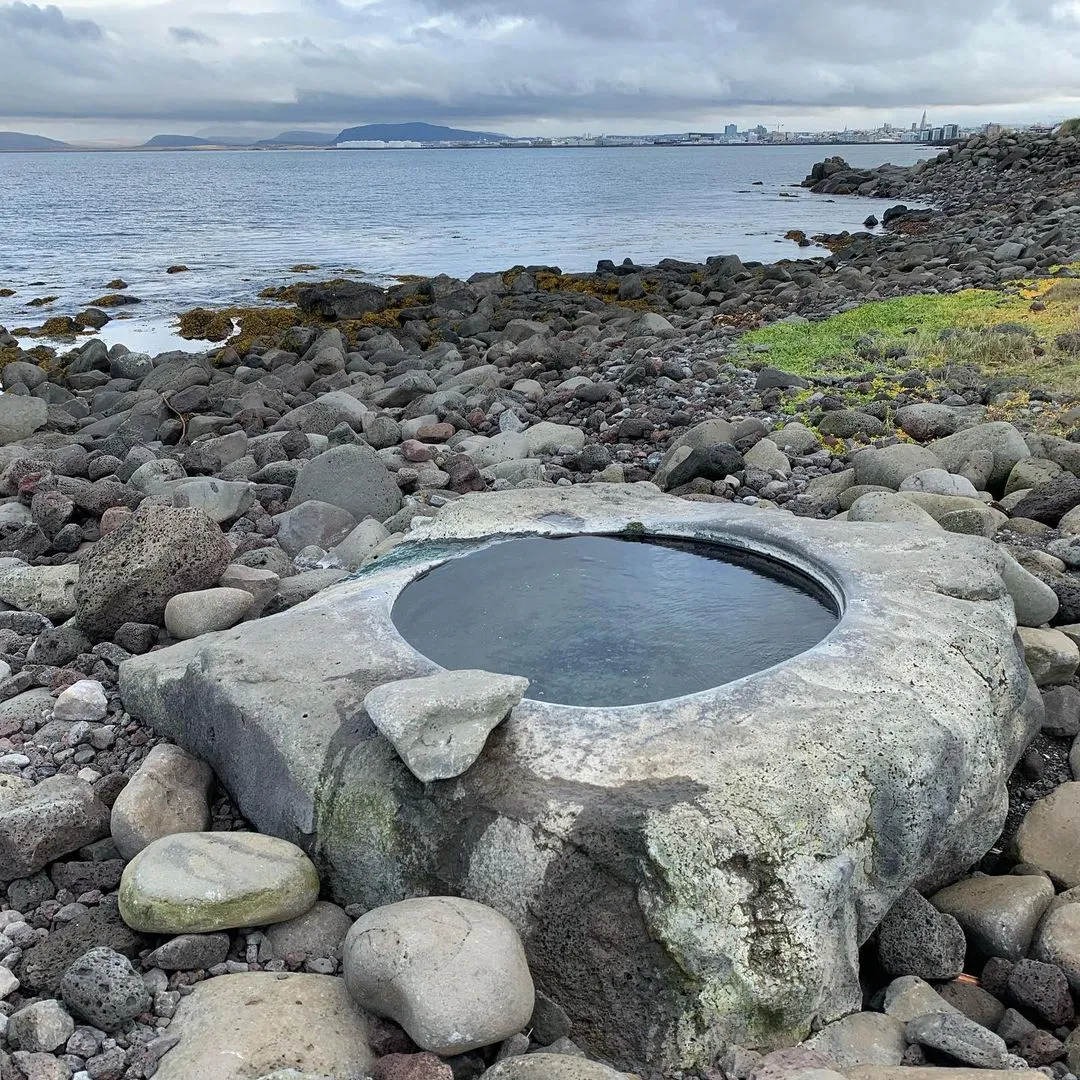 4. Landbrotalaug
Landbrotalaug is one of Iceland's most romantic hot water springs, located on the Snæfellsnes peninsula, and is about two hours drive from Reykjavik. But the location of these hot springs may be a little challenging to find when you arrive at the parking spaces. The spring is so tiny, only fits two or three people at a time. The temperature is excellent for soaking in the gorgeous Icelandic views. Take your sweetheart to this lovely location.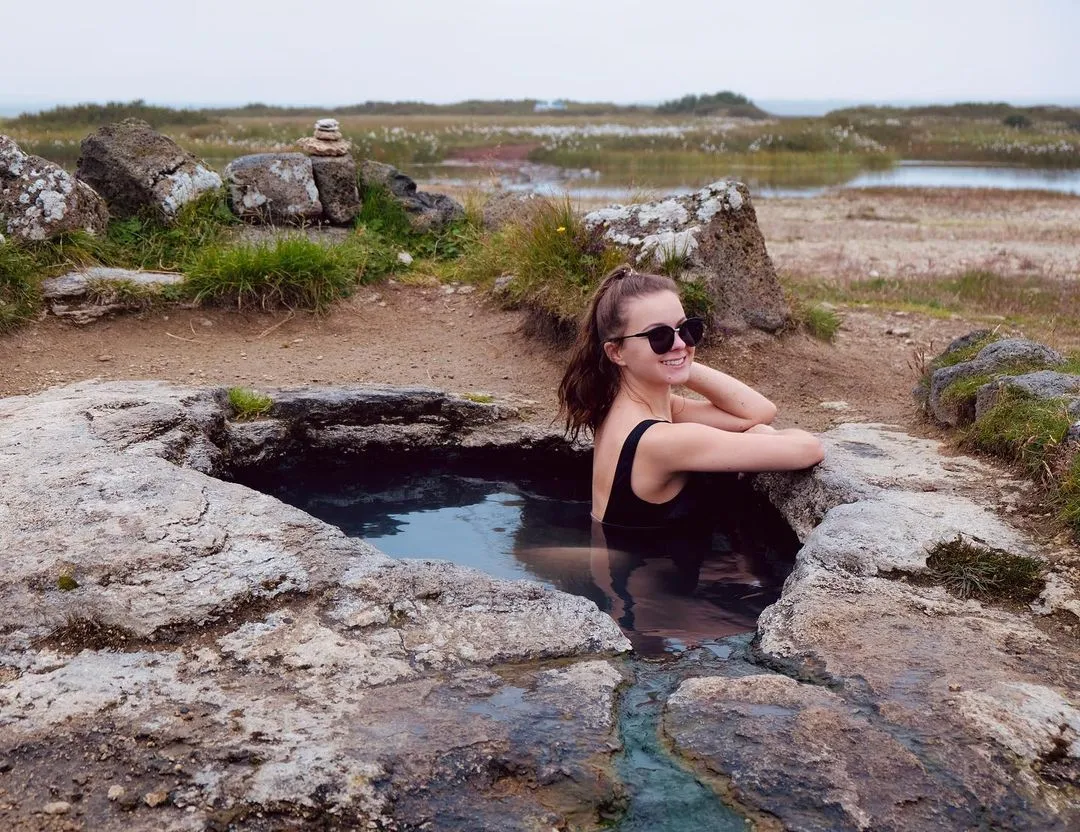 5. Gamla Laugin
Gamla Laugin, commonly known as "The Secret Lagoon," is located near the Golden Circle settlement of Fludir. It is also considered one of Iceland's oldest swimming sites. Several hot springs surround the pool, including a small geyser that erupts every few minutes. The historical surroundings have been preserved natural and uncomplicated to provide a one-of-a-kind, authentic experience. You must shower before entering Gamla Laugin for sanitary reasons. Because it is so popular, it is advised that you reserve your tickets in advance.
6. Hveravellir
Hveravellir is one of Iceland's most stunning hot water springs, located in the western highlands. This steamy lagoon is surrounded by an array of glaciers and lava fields, so anywhere you will sight extremely breathtaking views. This geothermal area consists of hotspots with bubbling water and smoking fumaroles and a lovely pool that one can bath. It is incredible sitting in this pool in between two gigantic Iceland glaciers, Langjökull and Hofsjökull. Unlike most of the other hot springs, accommodation facilities are available for you to stay at night. Spend a night in this unusual nature while enjoying Iceland's local wonders will be another level experience for you.
7. Landmannalaugar
Landmannalaugar, which means "The Peoples Pool," is a beautiful hot water spring found in the remote tundra of the interior of Iceland, in the Icelandic highlands. During the summer, it is the most popular place for hiking, one of the top 20 hikes in the world. Landmannalaugar is also can be driven, but you'll need to rent a four-wheel-drive vehicle. While you're soaking in the hot spring, you can look out and see meadows full of flowers and snow-capped mountains. It was gorgeous.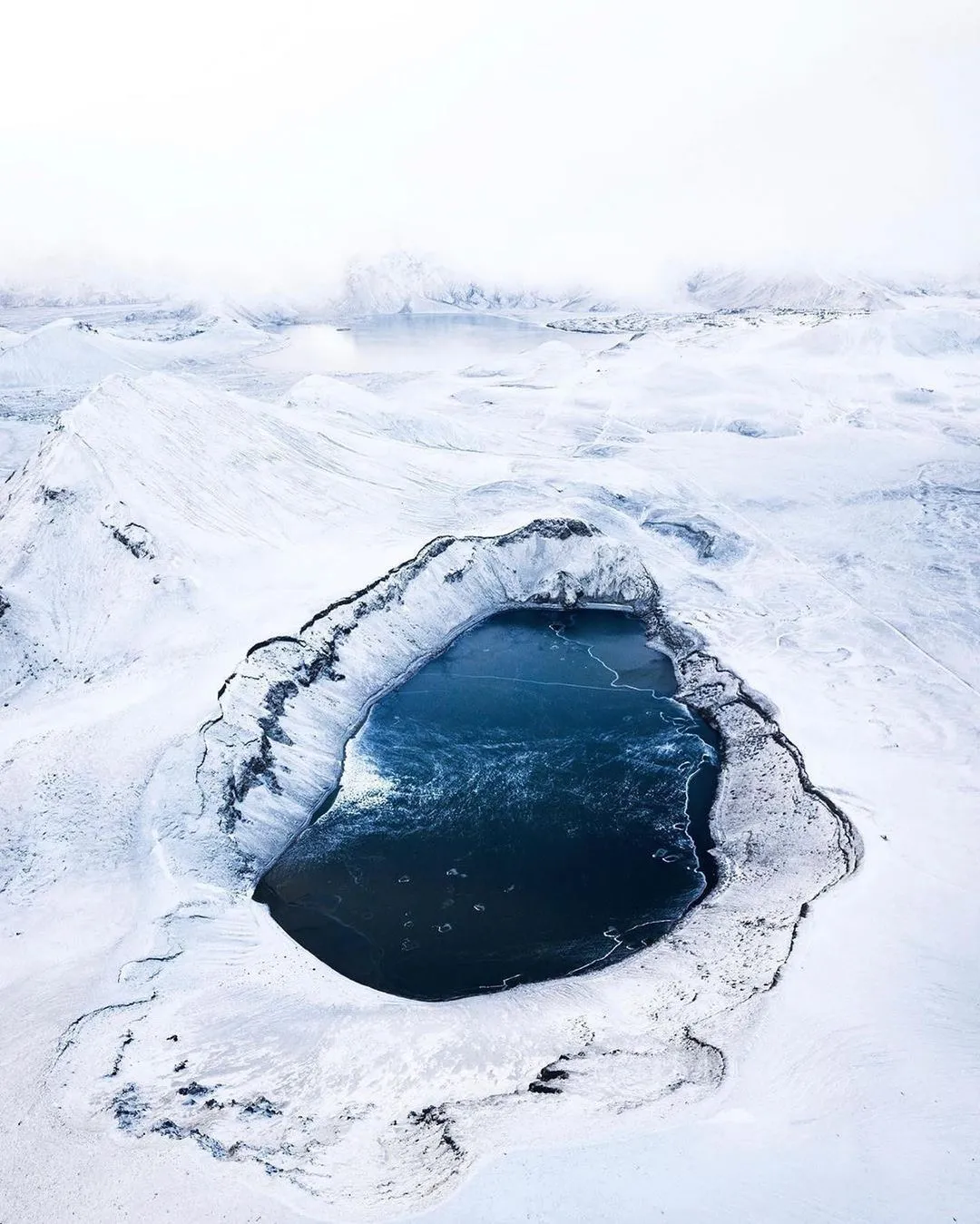 8. Hot Springs at Kerlingarfjöll
In the highlands of Iceland, you'll find several mind-blowing hot springs, and the hot springs at Kerlingarfjöll are for sure one of the pearls of the highlands of Iceland. It is not too far from the resort and nestled between two beautiful mountains. This place also has a lovely spot for hot water bathing. Kerlingarfjöll hot spring is well known for its high Iron content, which is helpful for visitors who suffer from Anemia. There are no changing facilities, so carry a bag to keep your clothes dry.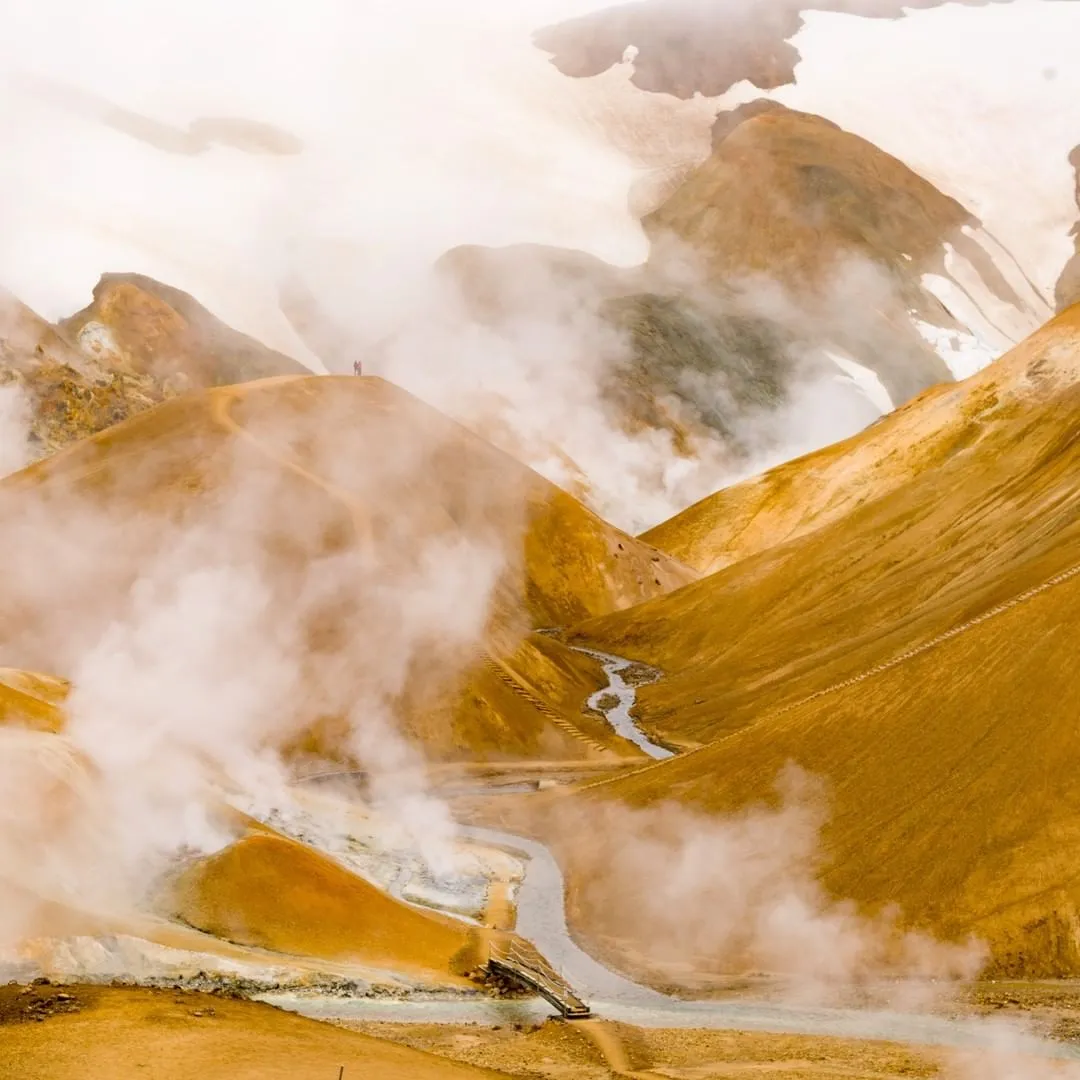 9. Myvatn Nature Bath
Myvatn, a popular stop on the Iconic Ring road, is a beautiful volcanic lake in Nothern Iceland. It is considered to be the fourth largest lake in Iceland. Including its rich birdlife, beautiful lakes, and volcanic creators, there is so much to discover at lake Myvatn. While enjoying its amazing surrounding, you can also take a nature bath.
10. Blue Lagoon
The Blue Lagoon is a geothermal spa located on the Reykjanes peninsula, South West Iceland. The water in this lagoon has Dramatic Glacial Blue color, and We can assume that this is why the name 'Blue Lagoon' was given. Another specialty of the water here is its temperature, averaging 37 °C-39°C is very comfortable for hot bathing and swimming. So the Blue Lagoon also has numerous tourist attraction sites in Iceland. After taking a hot bath, you can also enjoy cocktails, health products, delicious meals, and treatments like a massage from the restaurants near the Blue Lagoon. You can reach Blue Lagoon, and just a fifteen minutes drive from Keflavik International Airport.