Kaudulla National Park
Last Updated On January 15, 2022
The Kaudulla National Park, home to over 200 wild elephants, including a newborn, is considered among the best National Parks in Sri Lanka. The National Park was opened in 2002, providing the elephants more expanses in the wilderness, connecting to the elephant corridor between Minneriya and Wasgomuwa national parks to the south. Kaudulla also borders Somawathiya National Park to the east. The park's centerpiece, Kaudulla reservoir, draws herds of elephants during the dry season. September and October are the best times to visit Kaudulla to enjoy the sight of a large herd of elephants. There were around two hundred eleven elephants counted in Kaudulla in 2008. Vehicles traveling in the evening to/from Kaudulla National Park often encounter these creatures, who are now well used to human interference. Apart from the elephants, you'll get a chance to see 23 species of mammals, 160 birds, and 25 species of reptiles. Think of Sambar deer, Wild boar, and rarely leopards and Sloth bears.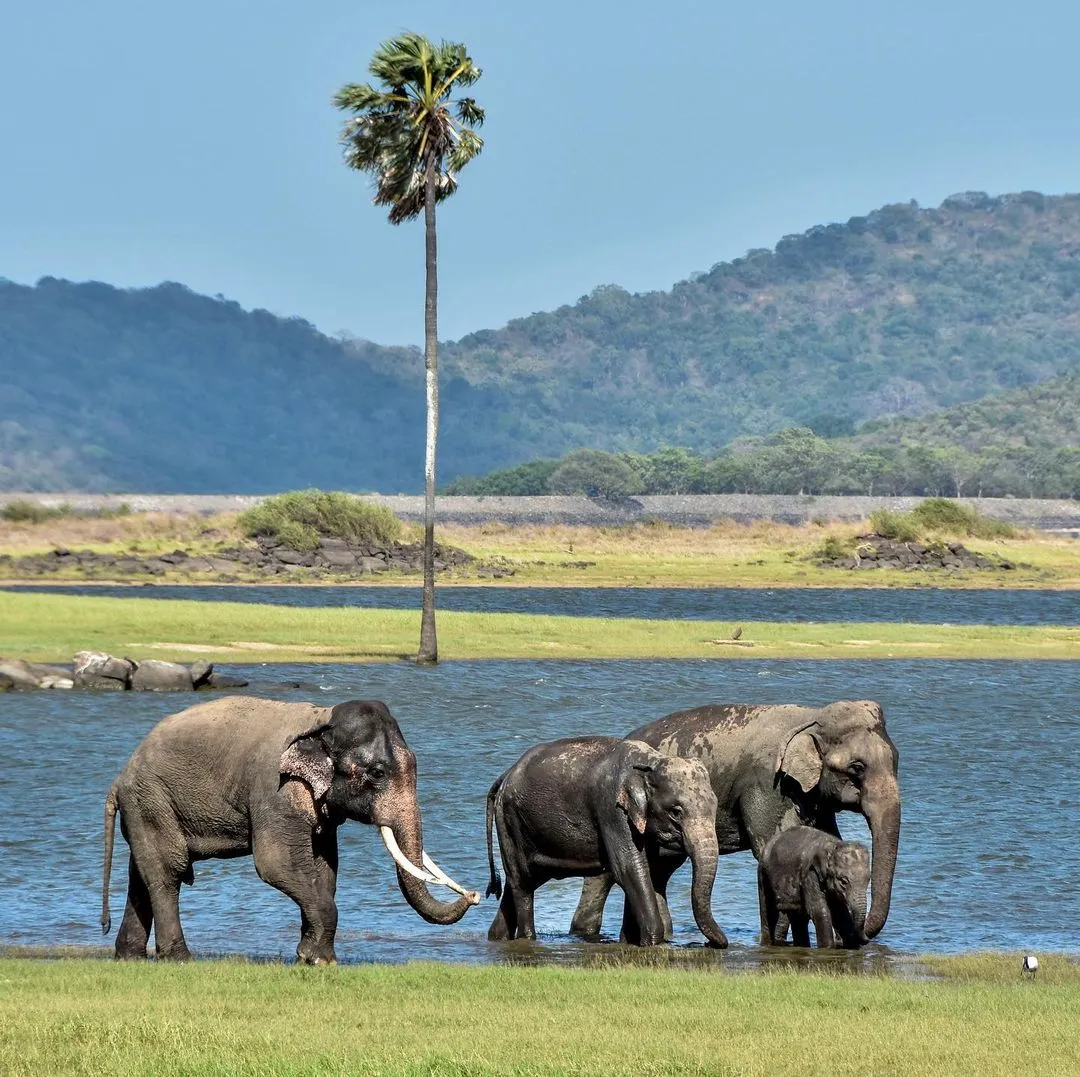 Kaudulla National Park Opening and Entry fee
The entry fee for Kaudulla National Park is 4.090 LKR ($22,50) per person, and the price for Guide + Jeep is 7.000 LKR ($38) per jeep.
How to get to Kaudulla National Park
Most elephant safaris include a hotel pick-up and drop-off. Kaudulla National Park is located 190 km away from Colombo in the Polonnaruwa district of the north-central province of Sri Lanka. Kaudulla can be reached by Colombo- Trincomalee main road. The entrance to Kaudulla is 22 km north of the village of Habarana. The closest railway station is at Minneriya.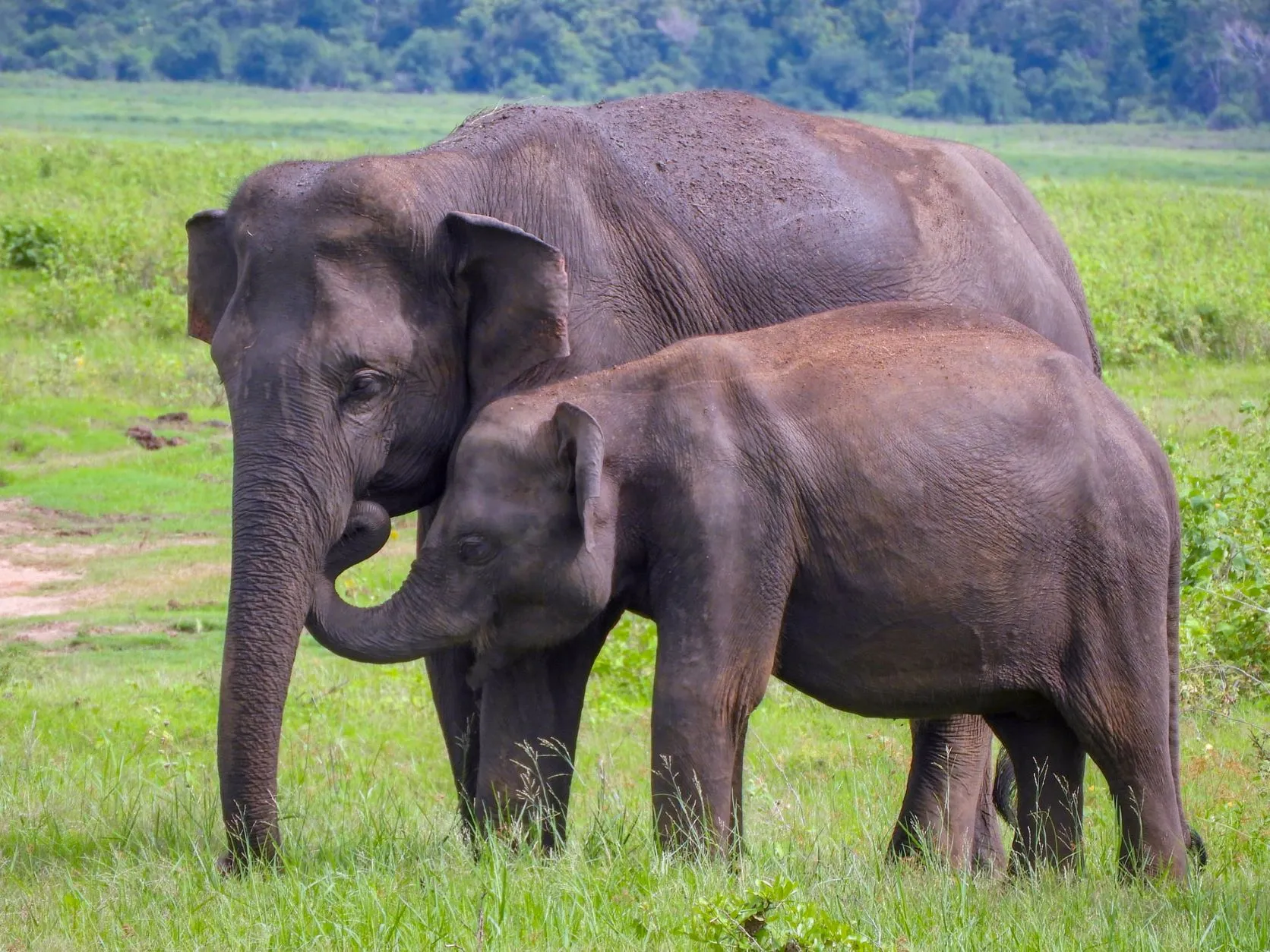 Best time to visit Kaudulla National Park
The best time to visit Kaudulla National Park is between August and December. The population of elephants peaked at over 200 in September to October, following the famous elephant gathering at Minneriya National Park. However, the Elephants could be seen in either one of these parks during any time of the year.
Kaudulla Natinal Park Jeep Safari
The 3 to 4-hour jeep safari in Kaudulla National Park provides an excellent opportunity to see these magnificent elephants and their natural habitat. Kaudulla National Park is rich in elephants because it serves as an important corridor for elephant migration between Minneriya and Wasgamuwa national parks. The ancient Kaudulla tank, a man-made irrigation reservoir in the Kaudulla National Park, attracts large herds of elephants during the dry months of August to December.

Kaudulla National Park Bungalow
After completing your safari, you can also visit and stay in the Kaudulla Manik Sorowwa bungalow which is managed and maintained by Sri Lankan Wildlife Authority. You can reach the Kaudullla National Park bungalow through the park using the main road. If you wish to reach through the road, you should travel with a wildlife ranger. The bungalow keeper is also a wildlife ranger and provided excellent service for you. Also, you can learn a lot of things from him. This bungalow is only using solar power, therefore you may need to prepare before going there.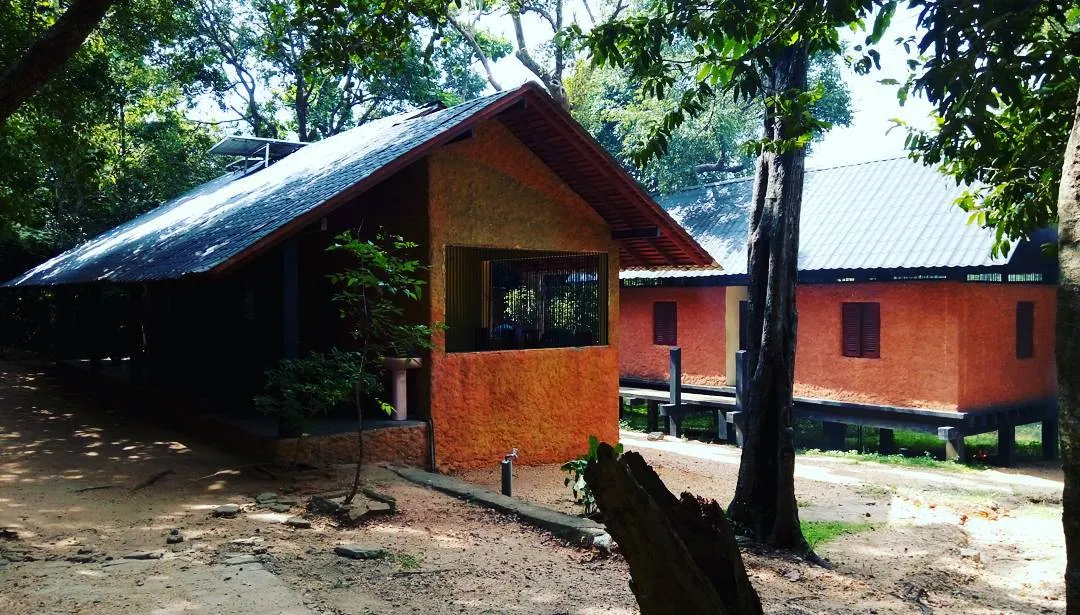 This bungalow is surrounded by trees, birds are everywhere and it is like a small village house in the jungle. You can experience a different kind of feeling by spending a night here. Also in the morning, you can visit the Kaudulla tank but keep in mind not to go there in the evening or night because there can be elephants in there.
Kaudulla National Park Contact Number
The contact for Kaudulla National Park is 0273279735. You can call them and get more details from them.