Kaudulla National Park
Last Updated On January 26, 2022
The Kaudulla National Park, home to approximately 200 wild elephants, including the baby, is one of Sri Lanka's top national parks. The National Park was established in 2002 to provide more great space for elephants in the wilderness and connect the elephant corridor between Minneriya and Wasgomuwa national parks to the south. To the east, Kaudulla borders the Somawathiya National Park. Elephant herds congregate around the park's centerpiece, Kaudulla reservoir, during the dry season. The perfect months to visit Kaudulla to see a massive pack of elephants is September and October. In 2008, there were around 211 elephants counted in Kaudulla. Vehicles passing in the evening to and from Kaudulla National Park frequently encounter these critters, who have grown accustomed to human intervention. Aside from elephants, you'll get the opportunity to witness 23 different types of animals, 160 different birds, and 25 different reptiles. Consider Sambar deer, wild boar, and, on rare occasions, leopards and sloth bears.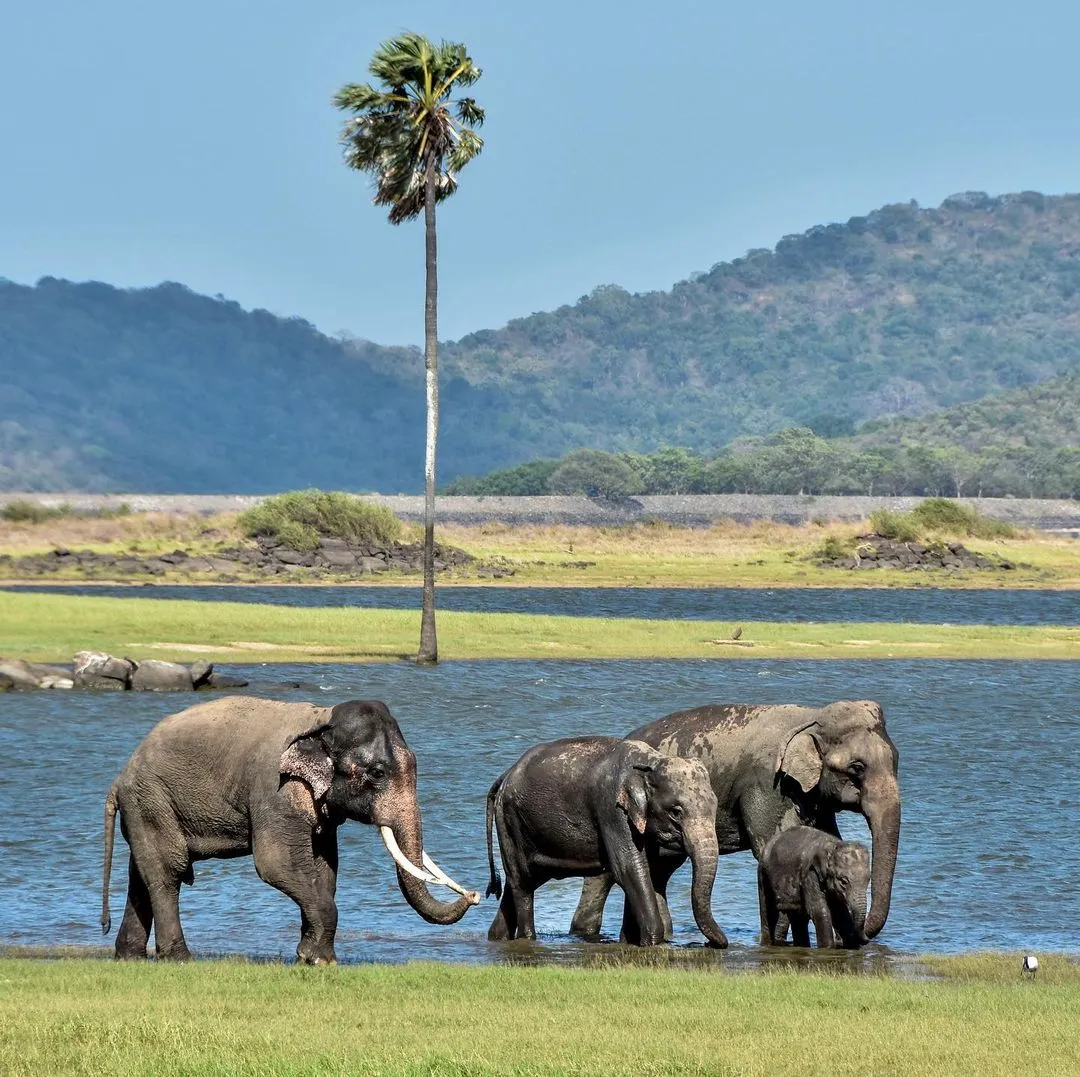 Kaudulla National Park Opening and Entry fee
Kaudulla National Park entry fee is 4090 LKR ($22,50) per person, and the cost for a Guide and a Jeep is 7000 LKR ($38) per jeep.
How to get to Kaudulla National Park
Kaudulla National Park is located 190 kilometers from Colombo in the Polonnaruwa district of Sri Lanka's north-central region. The main route connecting Colombo and Trincomalee leads to Kaudulla. The entrance to Kaudulla lies 22 kilometers north of Habarana. Minneriya is the nearest railway station. Most of the elephant safaris to the National Park include hotel pickup and drop-off.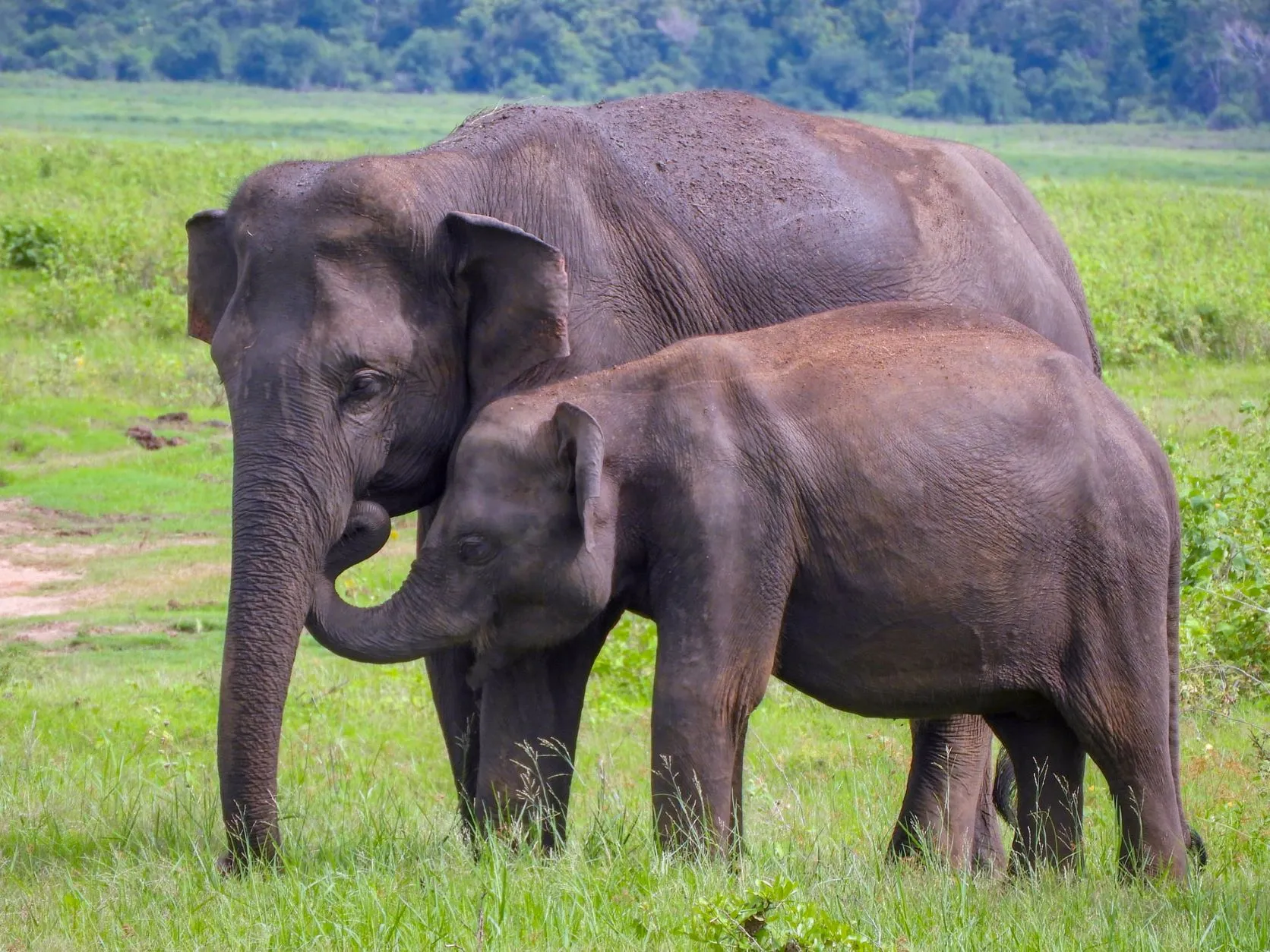 Kaudulla National Park Geography
Kaudulla National Park, a 6656-hectare dry evergreen forest, is linked to the corridor connecting adjacent Minneriya Wildlife Park and Kaudulla. The park's centerpiece, Kaudulla Reservoir (6675 acres), is flanked by grasslands and scrubby forests. Most of the year, two-thirds of the park is submerged due to the presence of significant water bodies. Olumadu Wewa reservoir, Relapanawa reservoir, Puliyan Kalla Wewa reservoir, Minneriya-Kanthale Yoda Ela canal, Aluth Oya stream, and Hatharas Kotuwa Oya are all part of Kaudulla National Park.
Weather at Kaudulla National Park
The average yearly rainfall ranges from 1500 to 2000 mm. The rain is primarily due to the north-eastern monsoon. From April to October, the weather is mostly dry. The average yearly temperature ranges from 20.6 to 34.5 degrees Celsius.
Best time to visit Kaudulla National Park
Between August and December is the best time to visit Kaudulla National Park. As a result of the famous elephant gathering at Minneriya National Park, the elephant population peaked at over 200 in September and October. However, You can spot elephants in either of these parks at any time of year.
Kaudulla Natinal Park Jeep Safari
The 3- to 4-hour vehicle safari in Kaudulla National Park is an excellent way to see these giant elephants in their natural habitat. Because it is a critical elephant migration route between Minneriya and Wasgamuwa national parks, Kaudulla National Park is abundant. During the dry season of August to December, the old Kaudulla tank, an artificial irrigation reservoir in the Kaudulla National Park, draws vast herds of elephants.

Kaudulla National Park Bungalow
After your safari, you can visit and stay at the Kaudulla Manik Sorowwa bungalow, owned and maintained by the Sri Lankan Wildlife Authority. The primary route through the park leads to the Kaudullla National Park Guesthouse. You should travel with a wildlife ranger if you want to get via the road. The bungalow keeper is also a wildlife ranger and will give you outstanding service. You can get facts from him about the park. Solar panels entirely power this bungalow. Because of that, you may need to prepare before going.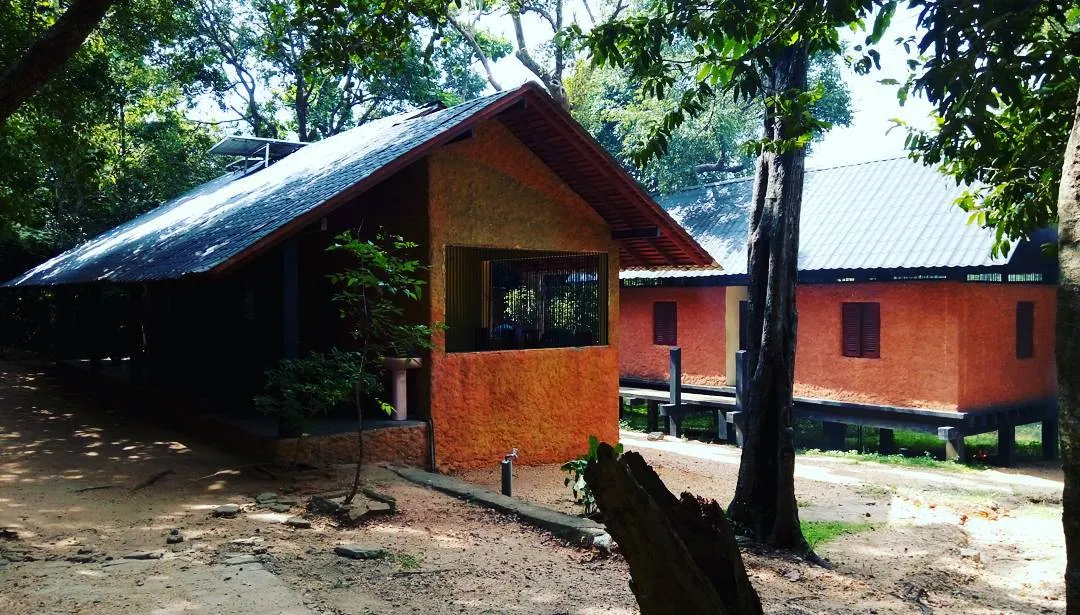 Trees surround this bungalow, and birds abound, making it feel like a modest village house in the jungle. Spending the night in the national park will provide you with a unique experience. You can also visit the Kaudulla tank in the morning, but avoid going there in the evening or night because elephants may be present.
Kaudulla National Park Contact Number
The contact for Kaudulla National Park is 0273279735. You can call them and get more details from them.