Laxapana Falls
Last Updated On December 13, 2021
Laxapana Fall lies in the Maskeliya town of the Nuwara Eliya district. Standing at an enormous height of 126 meters, it is the 8th heights waterfall in Sri Lanka, and it takes 625th place in the world ranking. The waterfall is fed by the stream named Maskeliya Oya, a major tributary of the Kelani River, the fourth-longest in the country. There is folklore related to the Laxapana fall, and according to that, Lord Buddha mended his saffron robe when visiting Sri Pada. Two hydroelectric power stations, the Old Laxapana (the oldest in the country) and the New Laxapana Power Station, are also nearby. The falls are partly an energy source for the station. The name Laxapana is derived from "Laxa," which means hundred thousand, and Pahana, which means light. It refers to how many lamps could be lighted from the power generated by those power stations.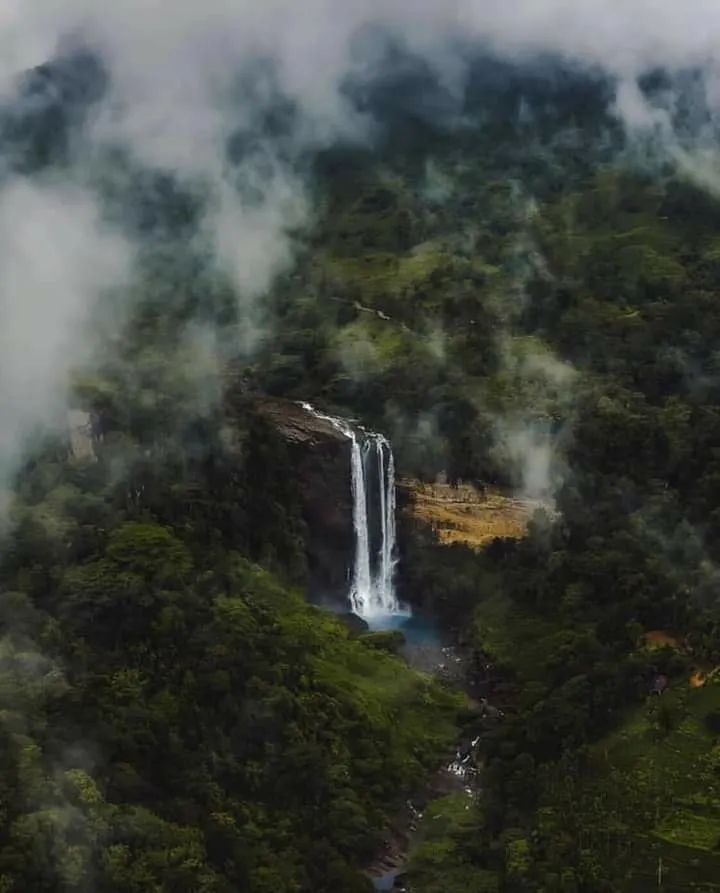 There are two paths to the waterfall's bottom. Walk down the concrete steps covered by vegetation to get to the top. The waterfall's top viewpoint is very breathtaking, with the landscape of the Seven Virgin Mountains in the background. If you want to see the bottom view, you must climb down 1.5 kilometers from the main road, a total of 663 steps. Your efforts will not be useless because the waterfall's bottom view is similarly stunning. You can swim in its natural pool while admiring the beautiful beauty and hearing the thunderous roar of the flowing water. However, be cautious because the water level can swiftly rise. Due to the massive amount of rainfall enveloping the entire area, it isn't easy to take photos without getting your lens misted.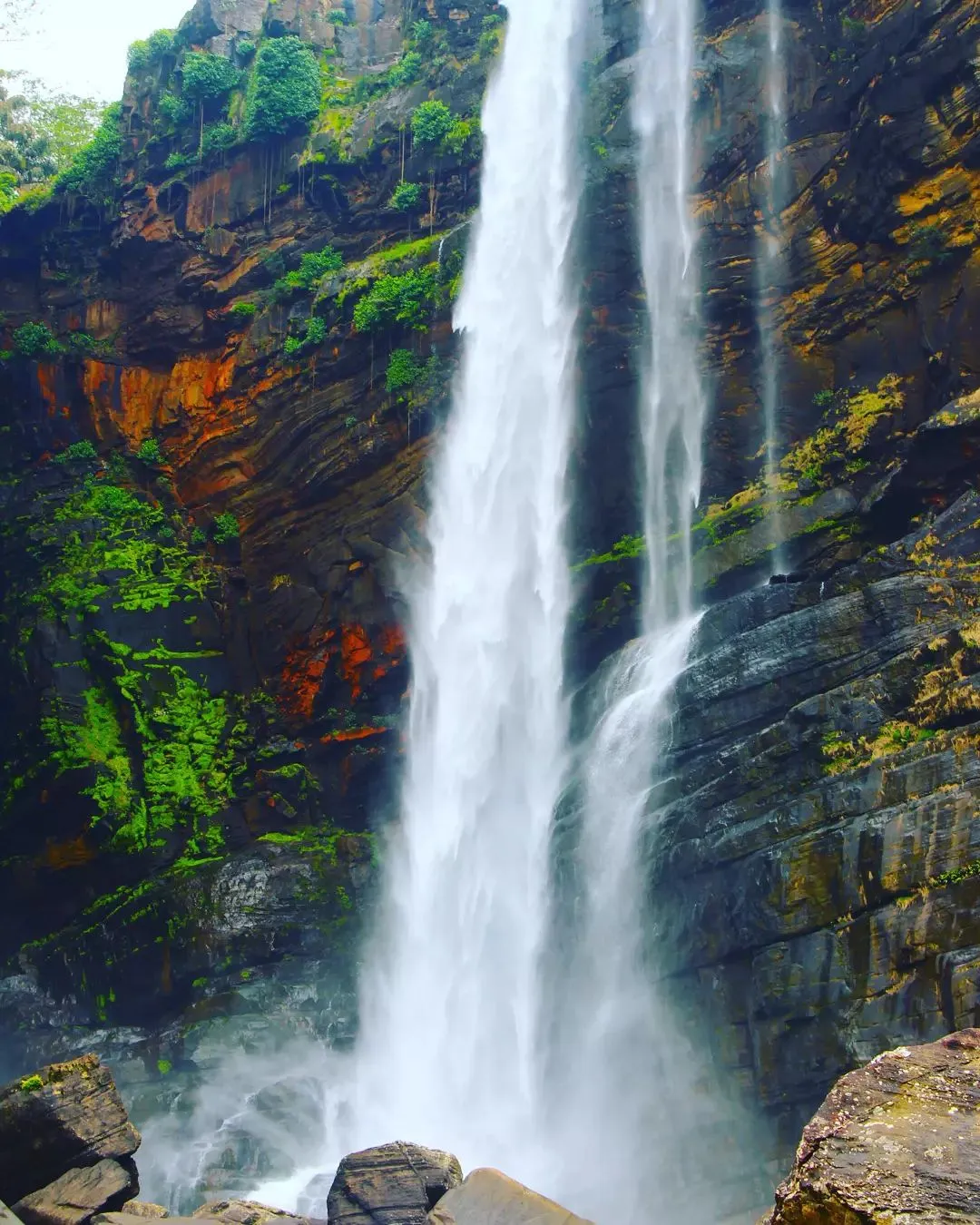 Best time to visit Laxapana Fall
If you visit the waterfall between October to December, you can have a breathtaking view with full water flow. But the rainfall in the area is at its highest. Swiming at this time is highly dangerous.
How to get to Laxapana Fall
Laxapana waterfall is situated along the Maskeliya-Norton Bridge Road in Kiriwan Eliya's village. From Nuwara Eliya-travel along the Avissawella – Hatton – Nuwara Eliya Highway and the Norton – Maskeliya Road until you reach Maskeliya.It is 70.8Km from Nuwara Eliya to Maskeliya, and it will take around 2 hours and 16 minutes to get there.