Little Adam's Peak – Punchi Siripade
Last Updated On August 13, 2023
Nestled amidst the lush landscapes of Sri Lanka's Ella region, Little Adam's Peak is a captivating haven for nature lovers and wanderers. Despite its diminutive size, this picturesque peak offers an enchanting hiking experience, weaving through tea plantations, emerald-green hills, and the fresh mountain air. As you ascend, you'll be greeted by sweeping panoramic views that paint the beauty of the central highlands, leaving an indelible mark on your heart. Join us on a journey to discover the charm and tranquility of Little Adam's Peak – a destination that proves that wonderful things often come in small, breathtaking packages.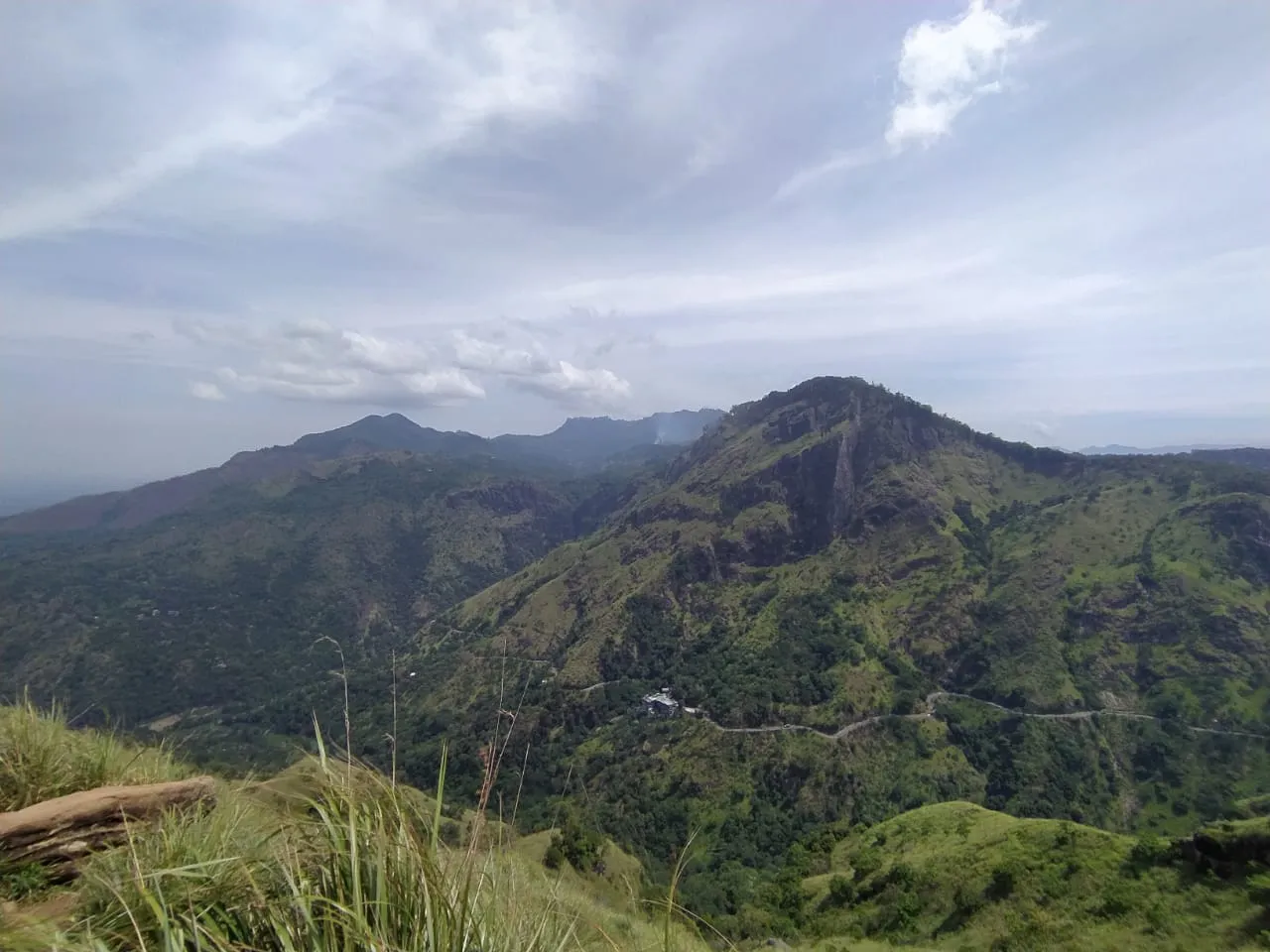 How to get Little Adam's Peak
Reaching the scenic wonder of Little Adam's Peak in Sri Lanka is a straightforward yet delightful journey. According to your preference, you can choose either a public transport service like train, bus, or a private vehicle like a car to reach this destination.
The Ella town located in Sri Lanka's central highlands is a popular destination for its natural beauty, hiking trails, and relaxed atmosphere. As the first step, you need to arrive at Ella. Depending on where you're coming from, you can reach Ella by train, bus, or car. The train journey to Ella is renowned for its stunning views, passing through tea plantations and lush hills. So, it is recommended to choose the train as your transport method. You can take a Colombo – Badulla express train and get off at Ella station. You can also reserve 1st class or 2nd class tickets by contacting the station or via online.
Railway Seat Reservation - https://seatreservation.railway.gov.lk/
Once in Ella, you'll need to make your way to the trailhead for Little Adam's Peak. The trail to Little Adam's Peak begins near the 98 Acres Resort, which is about a 15-minute tuk-tuk or taxi ride from the town center. Most locals and guesthouses in Ella can help you arrange transportation to the trailhead.
The hike itself is relatively easy and suitable for hikers of various skill levels. It's about a 2 to 3-kilometer (1.2 to 1.9 miles) hike from the trailhead to the summit. Depending on your fitness, it will take about 30 minutes to hike. Along the way, you'll pass through tea plantations and charming countryside. The path is well-marked, and you're likely to encounter fellow hikers enjoying the same journey.
Once you reach the summit of Little Adam's Peak, take a moment to soak in the panoramic views of the Ella Gap, the surrounding hills, and the verdant valleys. It's especially breathtaking during sunrise or sunset, so timing your hike for these moments is highly recommended if you're looking for spectacular photo opportunities.
Remember to wear comfortable hiking shoes, carry enough water, and bring a camera to capture the stunning vistas. Little Adam's Peak offers a serene escape into nature, making the journey just as memorable as the destination.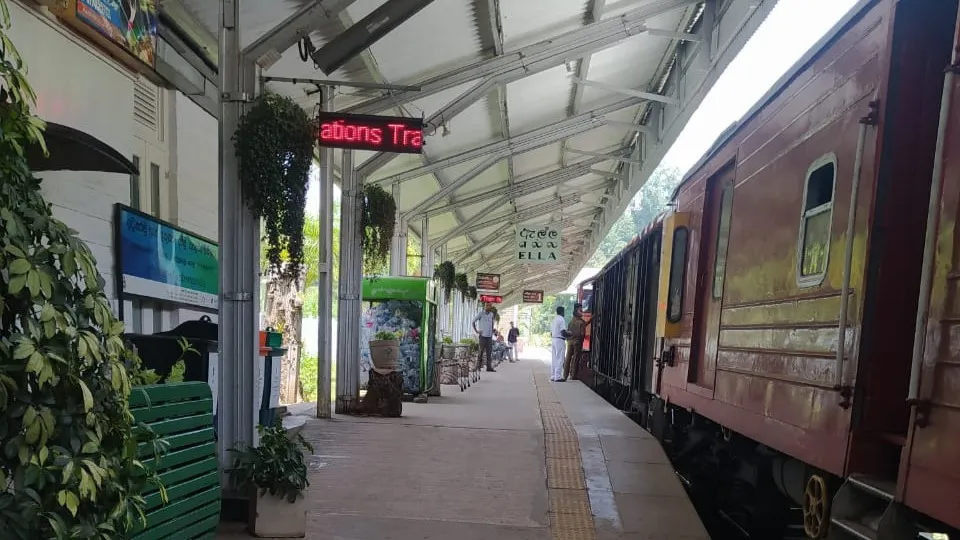 Things to do in Little Adam's Peak
While Little Adam's Peak itself is mainly known for its beautiful hiking trail and stunning panoramic views, there are several things you can do in the surrounding area to make the most of your visit.
The primary attraction is the hike to the summit of Little Adam's Peak. The trail is relatively easy and suitable for most fitness levels, making it a wonderful experience for everyone. The views from the top are breathtaking, and the sense of accomplishment is rewarding.
Also, the scenic beauty of Little Adam's Peak offers fantastic photography opportunities, especially during sunrise and sunset. Capture the changing hues of the landscape and the mesmerizing play of light and shadow.
The area surrounding Little Adam's Peak is dotted with lush tea plantations. Consider taking a guided tour to learn about the process of tea cultivation and production. You might even get a chance to pluck tea leaves yourself.
Before or after your hike, spend some time exploring Ella town. It's a charming place with a laid-back atmosphere, local markets, and small eateries. Enjoy a cup of Ceylon tea at a local café, interact with friendly locals, and soak in the local culture. Also do not forget to visit other favorite tourist destinations like Ravana falls and Nine arch bridge.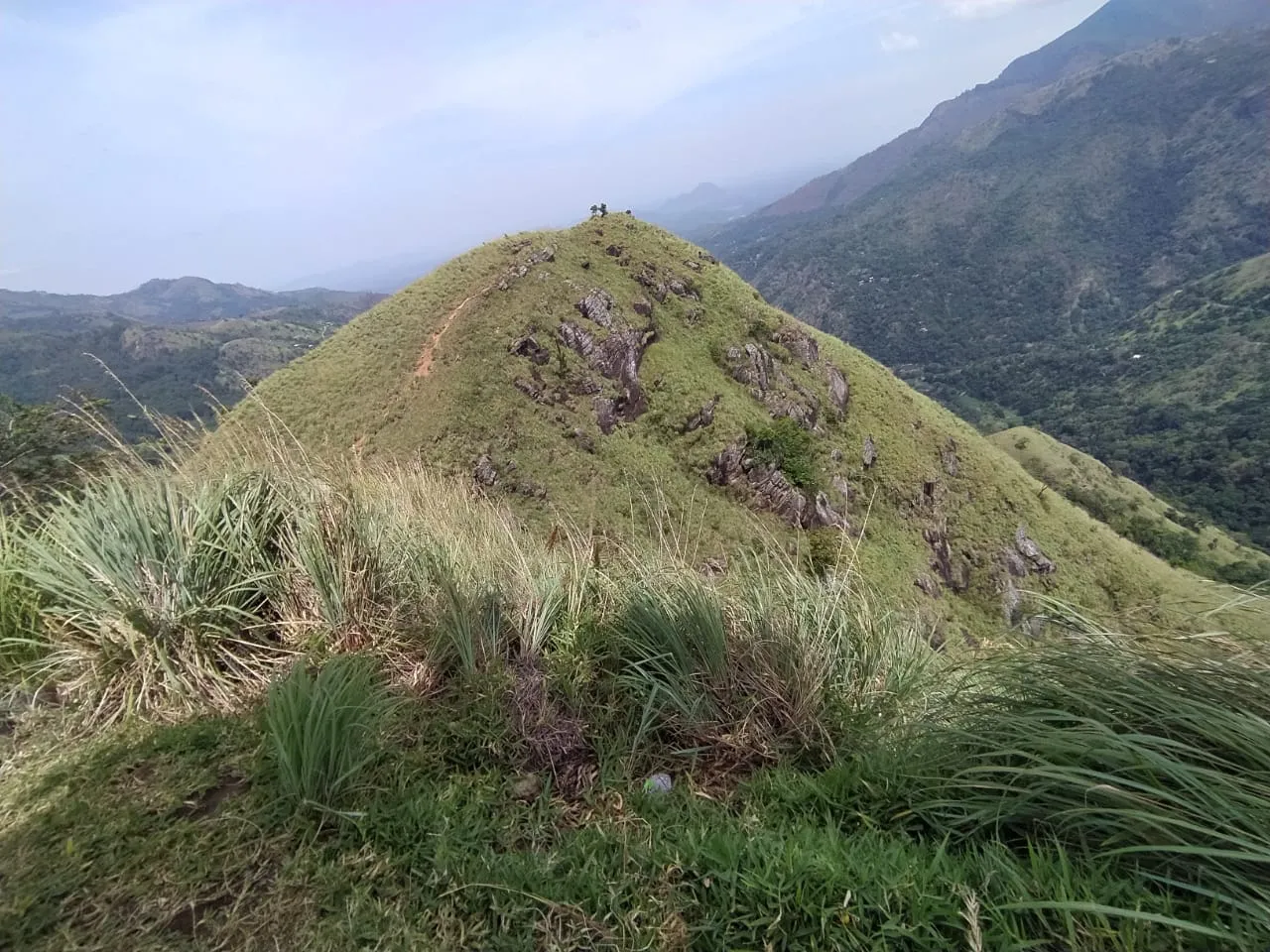 Best time to visit Little Adam's Peak
The best time to visit Little Adam's Peak in Sri Lanka is during the dry season, which generally occurs from December to April. This period offers the most favorable weather conditions for hiking and enjoying the stunning views from the peak because of the clear skies, cooler temperatures, and less rainfall.
Also, in this season you might have the opportunity to spot local wildlife, such as birds and small animals, during the dry season, as they are more active in these favorable weather conditions.
Accommodations near Little Adam's Peak
Ella, the town near Little Adam's Peak, offers a variety of accommodation options to suit different preferences and budgets. From budget guesthouses to boutique hotels with stunning views, you can find a place to stay that enhances your experience of this beautiful region.