Maduru Oya National Park
Last Updated On January 26, 2022
Maduru Oya National Park, with a total area of 58,849 hectares, is located in the dry zone, 314 kilometers from Colombo. Maduru Oya park boundaries lie in Polonnaruwa, Badulla, and Ampara districts. The Maduru Oya River rises from the low hills stretching from the Lunugala ridges and to the north of the Uva basin, runs northward, turns east around Welikanda, and flows into the long narrow lagoon that stretches inland from the Vandaloos bay between Attuduwa to the north and Passikudha to the south. The Maduru Oya wildlife reserve in Sri Lanka is famous for viewing mammals such as elephants and endemic birds. The elephant habitat in Maduru Oya is widely known. Other animals include elephants, leopards, sloth bears, Sambhur, spotted and barking deer, wild boar, and wild buffalo. Among the nearly 100 bird species present in the park are the Woolly-necked stork, Openbill, painted stork, Racket-tailed Drongo Sri Lanka jungle fowl, Yellow-fronted Barbet, and spurfowl.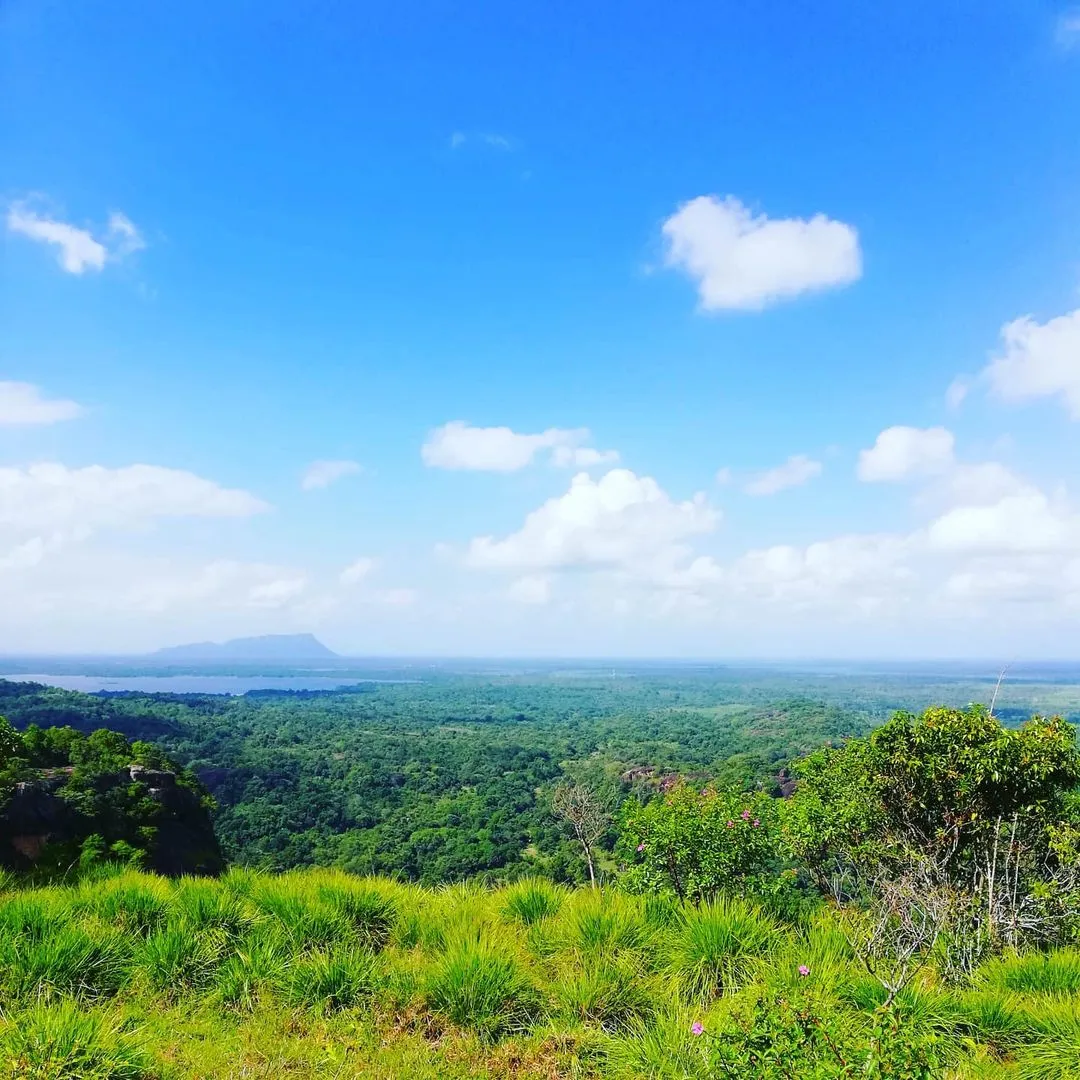 Weather in Maduru Oya National Park
Maduru Oya National Park is situated in the dry zone of Sri Lanka and receives an average rainfall of about 1,915 mm. January is the coldest month, with an average high temperature of 29°C and a low temperature of 20°C, and June is the warmest month, with an average high temperature of 33°C.
Despite being confined to the dry zone lowlands, with rains limited to three months of the year (November to January) and with irregular inter-monsoon showers, water systems here make up about 15% of the land area of the Maduru Oya Park, by several reservoirs such as Maduru Oya reservoir, Ratkinda, Ulhitiya, and tributaries of Mahaweli and Maduru Oya.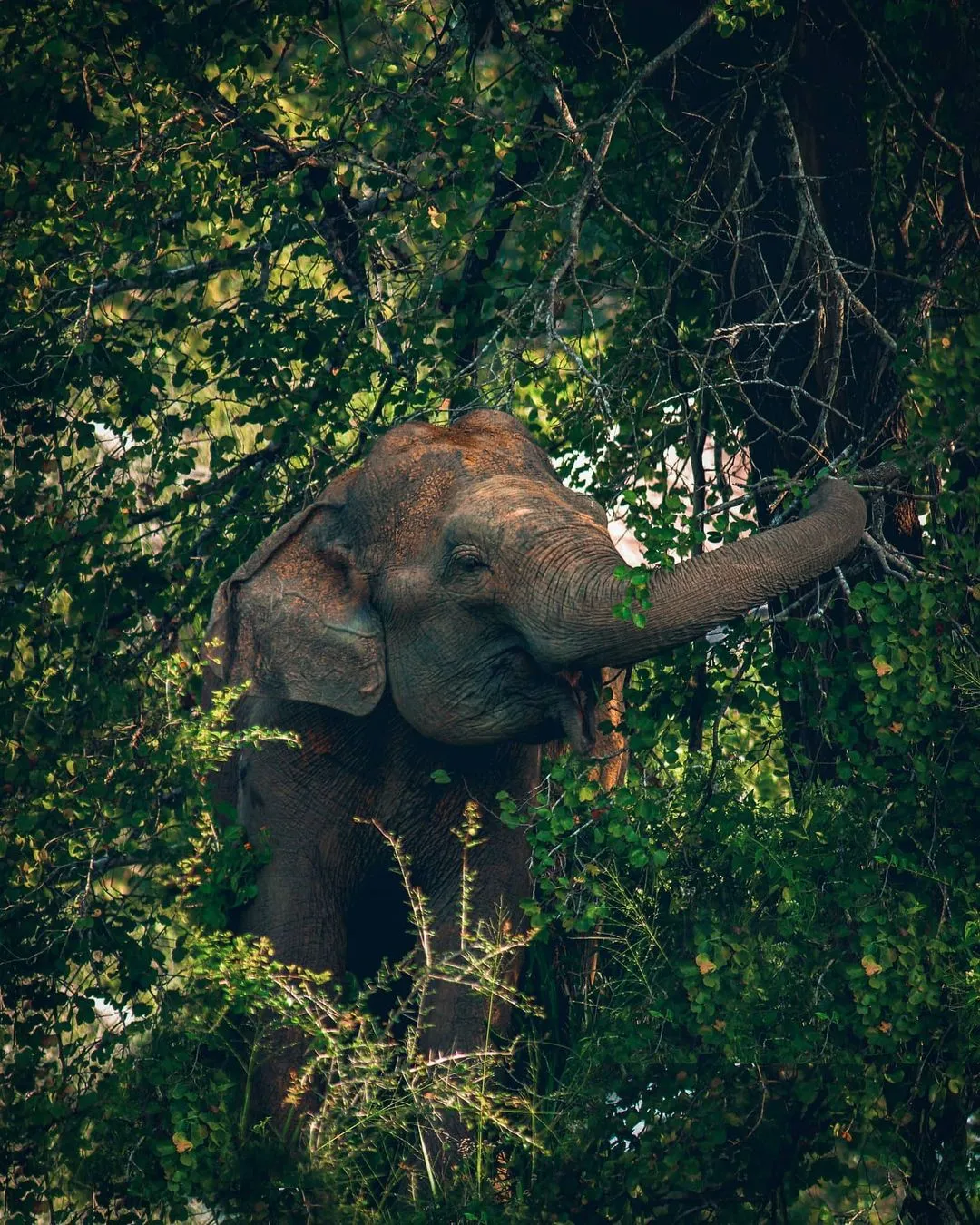 Things to do in Maduru Oya National Park
Go on a Jeep Safari
You should take a safari tour while in the forest because it will show you around the park. Visitors can undertake vehicle safaris in the Maduru Oya National Park, divided into numerous sections. You may always organize a full-day safari trip to take you to various locations across the park. The elephants are one of the leading attractions. Choose a small group since you will appreciate it more if there is more room to observe the sights. Always choose an ethical company and not harm the wildlife or the flora. Most safaris do not include the national park entrance fee. Therefore, visitors must pay it at the entry gate. You can also book the safari ahead of time to ensure that you get a seat. Other than elephants, you will view various wildlife on these safaris. These may include leopards, wild boars, wild buffalo, painted storks, and spurfowls.
Visit the Ruins
The Maduru Oya National Park contains various significant ruins in Sri Lankan history. Most of them located in Henanigala, Kudawella, Gurukumbura, Uluketangoda, and Weerapokuna areas. So, if you enjoy history, you should visit them. Ruined Buddhist shrines, temples, sculptures, and Dagobas are famous ruins found here. One of the biggest draws is a historic sluice possibly erected before the 6th century. You may also witness the early Brahmin scripts discovered at Kandegama Kanda, built in the third century. So, arrange for a vehicle or cab to drive you to the ruins. Sometimes, guides present will walk you around and tell you about the significance of the sites in Sri Lankan history. Visit the Vedda villages if you want to learn more about them, their way of life, and their legacy.
Accomadation Maduru Oya National Park
The park office, located in front of Maduru Oya reservoir, has two circuit bungalows and one dormitory. Nature enthusiasts can stay at the Ulhitiya campsite. At the park's entrance, there is a well-organized wildlife museum. The Maduru Oya National Park is beyond the Wasgamuwa National Park, a jewel that is not totally in the spotlight. It is a massive expanse of over 58,800 hectares in Sri Lanka's eastern province, home to wildlife, ruins, and engineering wonders.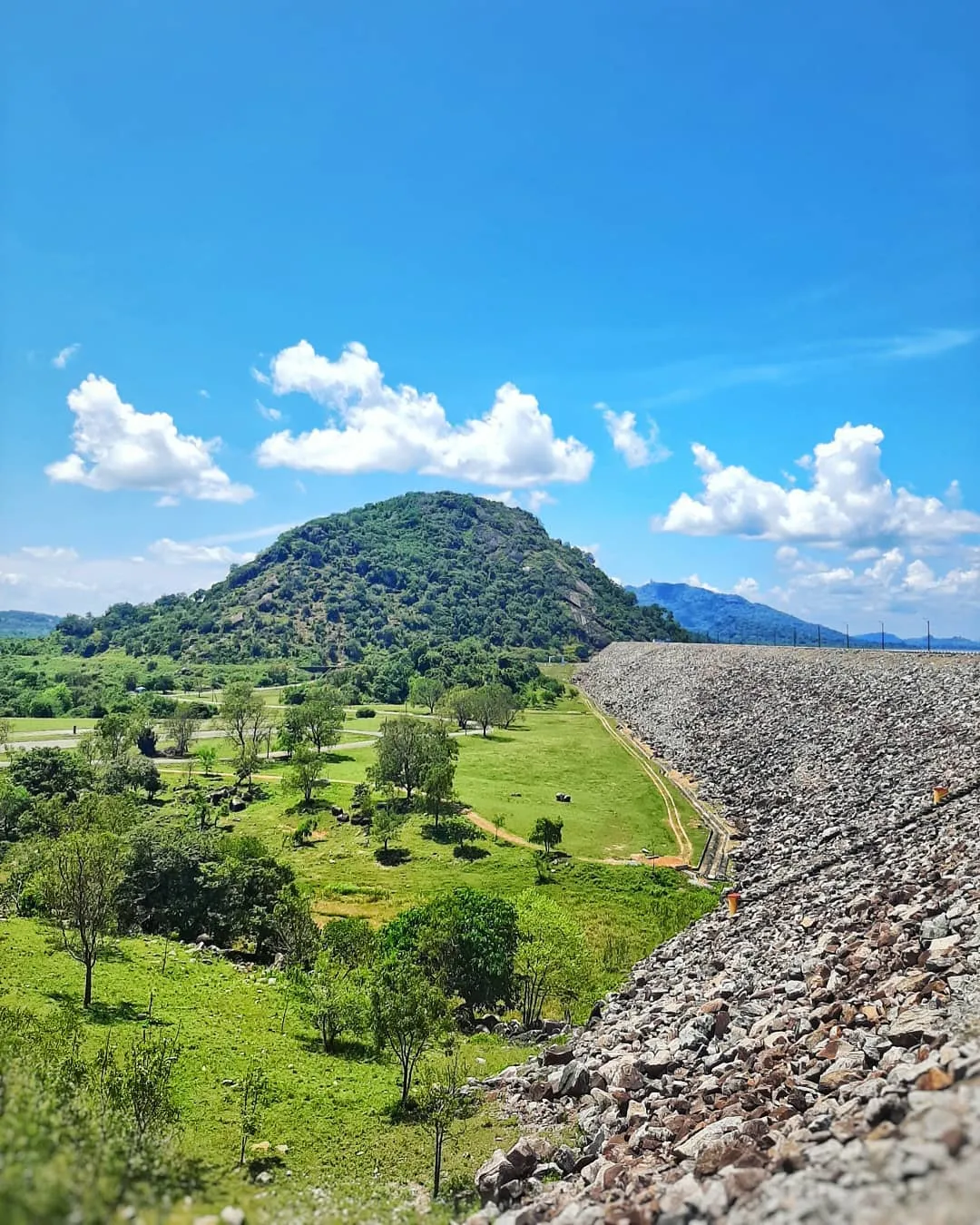 How to get to Maduru Oya National Park
Maduru Oya can be accessed via Matale and Hettipola, or by Dehiattakandiya if traveling from Polonnaruwa or Mahiyanganaya. Wasgamuwa National Park is closer to Maduru Oya. Kurunegala, Dambulla, Habarana, Polonnaruwa, and Manampitiya are alternative routes from Colombo (165 miles/265 kilometers). The main entry point from the north is Manampitiya (16 miles/25 km) on the Polonnaruwa-Batticaloa route.