Nilaveli Beach
Last Updated On December 19, 2021
Because of having a fantastic coastal ecosystem, the beauty of Sri Lanka has been increased even more. The scenic view of gorgeous sandy shores & the sound of gushing waves will give you a marvelous feeling that you never feel. If you're looking for a wonderful beach vacation in Sri Lanka, Nilaveli beach awaits you with its beautiful white sand and pretty decent surf.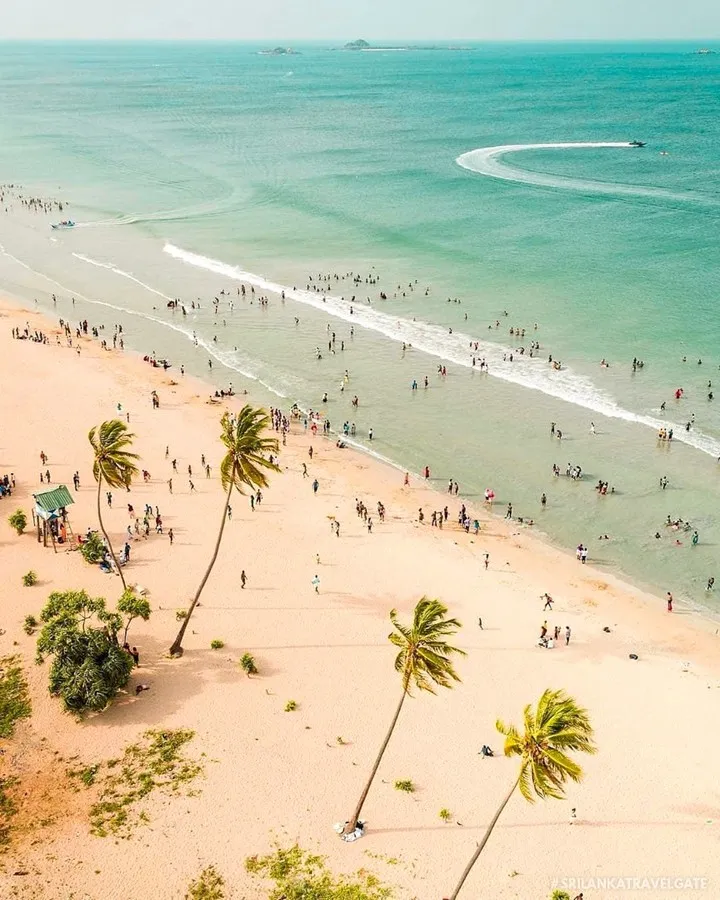 Nilaveli is a beach town on Sri Lanka's east coast in the Trincomalee district. This beach is lovely and peaceful with white sand and clean water. The decent waves in Nilaveli are ideal for surfing, diving, and snorkeling. With the many species of vegetation, reef fish, and corals, Nilaveli has greater biodiversity. The area consists of lush coconut palm groves. Walking along the palm trees with your toes in the sand is ideal for relaxing in Trincomalee. Although you can wade out for a few hundred meters, the sea is not a dull millpond but a frolicking, playful, entertaining companion, relaxing and refreshing in equal measure. In addition, Nilaweli is also well known for its breathtaking sunset and sunrise views. Nilaveli sunrises only beat Nilaveli sunsets in their battle to paint the brightest gold on wave and sand.
Nilaveli is extravagantly generous for the shell seeker, with cowrie, spiral, conch, and butterfly-winged beauties cast up with each wave. You can visit a small island with super clear water and a small white sand beach known as Pigeon Island, with a 10-minute boat ride out of Nilaveli Beach. It is famous as a snorkeling paradise and great for a morning or afternoon tour. Most of the hotels near the Nilaveli beach provide reliable boat services and Diver training Schools. Trincomalee locals are friendly and unobtrusive. They are delighted to share this lovely beauty with travelers and are hospitable hosts. Without a doubt, Nilaveli is one of the finest and most beautiful beaches of Sri Lanka.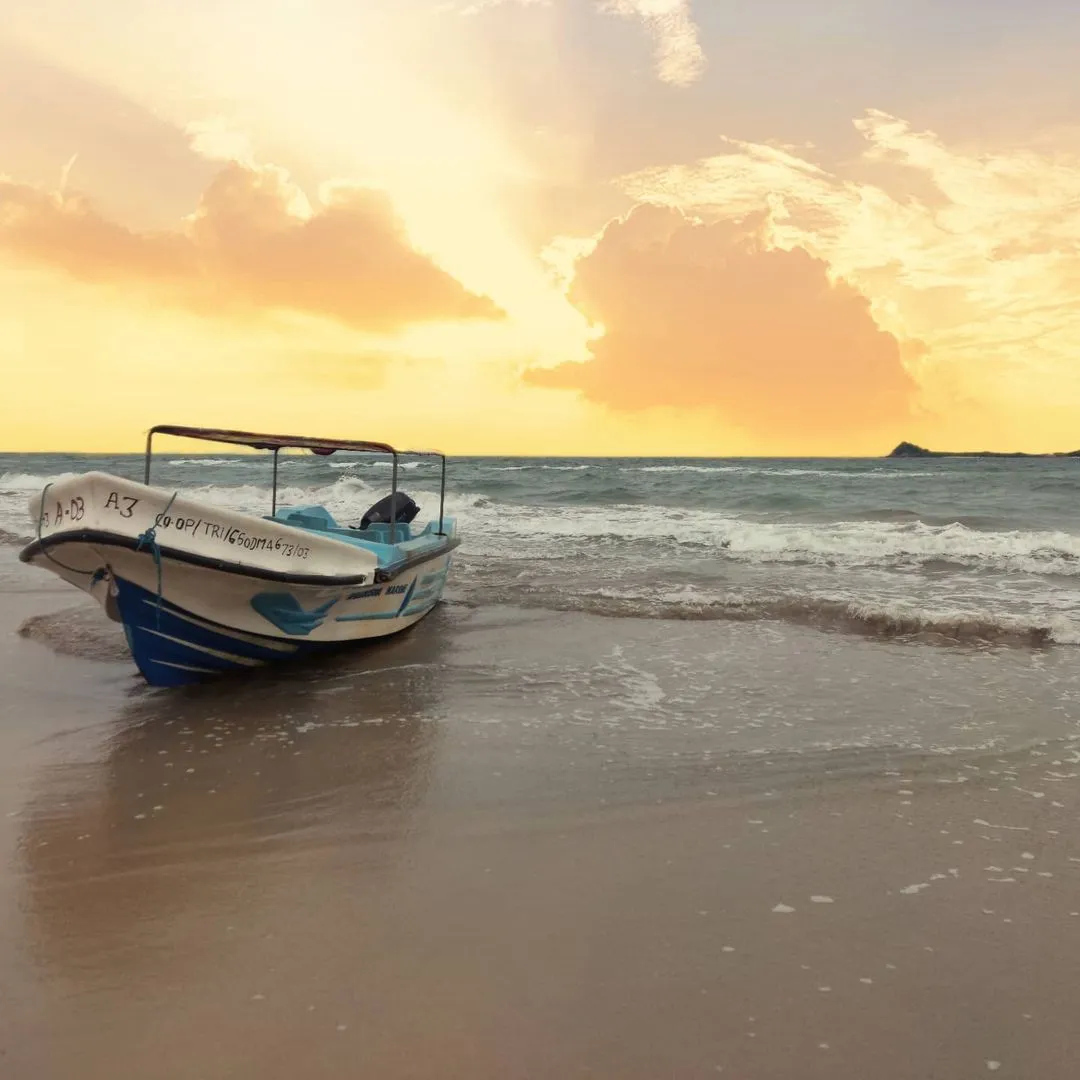 Best Time to Visit Nilaveli Beach
The best time to visit the beach is between November and May when the weather is warm, but you can always cool yourself with some fresh King Coconut water.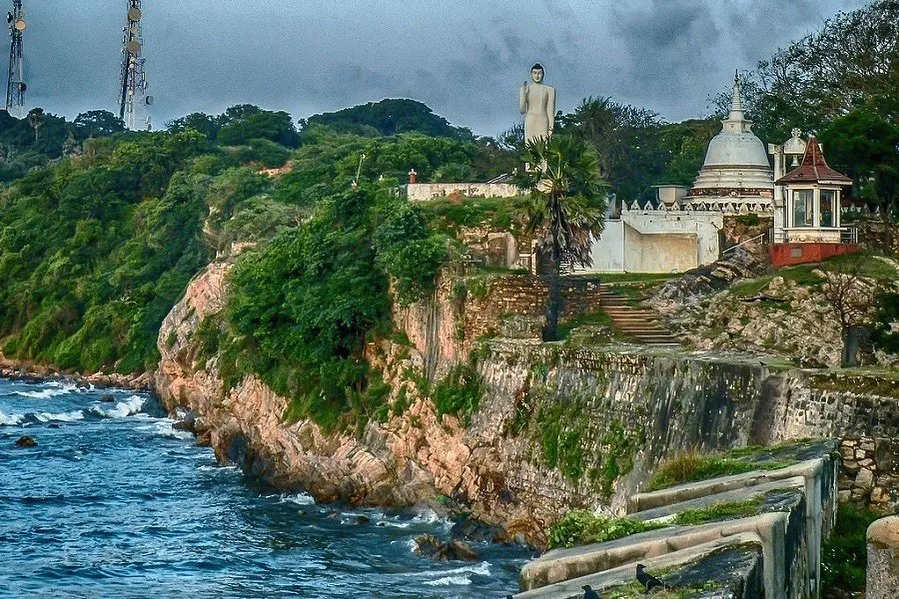 How to get to Nilaveli Beach
From Trincomalee-travel along Pulmoddai Road, you reach Nilaveli to find Nilaveli Beach. It is 14.5km from Trincomalee to Nilaveli coastal town, and it will take 24 minutes approximately to get there.