Pidurutalagala Mountain
Last Updated On December 05, 2021
Pidurutalagala, often known as Mount Pedro in English, is a famous peak and the tallest mountain in Sri Lanka, standing at 2,524 meters (8,281 feet). Pidurutalagala mountain is located near the Central Province, north – northeast of the town of Nuwara Eliya, and can observe most parts of the Central Province. Pidurutalagala peak is home to a few local broadcasting centers of Sri Lanka Rupavahini cooperation. In addition, Sri Lanka Army has established its communication links at the top. Therefore this place is classed as an 'Ultra-high security zone' run by the Sri Lankan Army. You must need valid permission when accessing.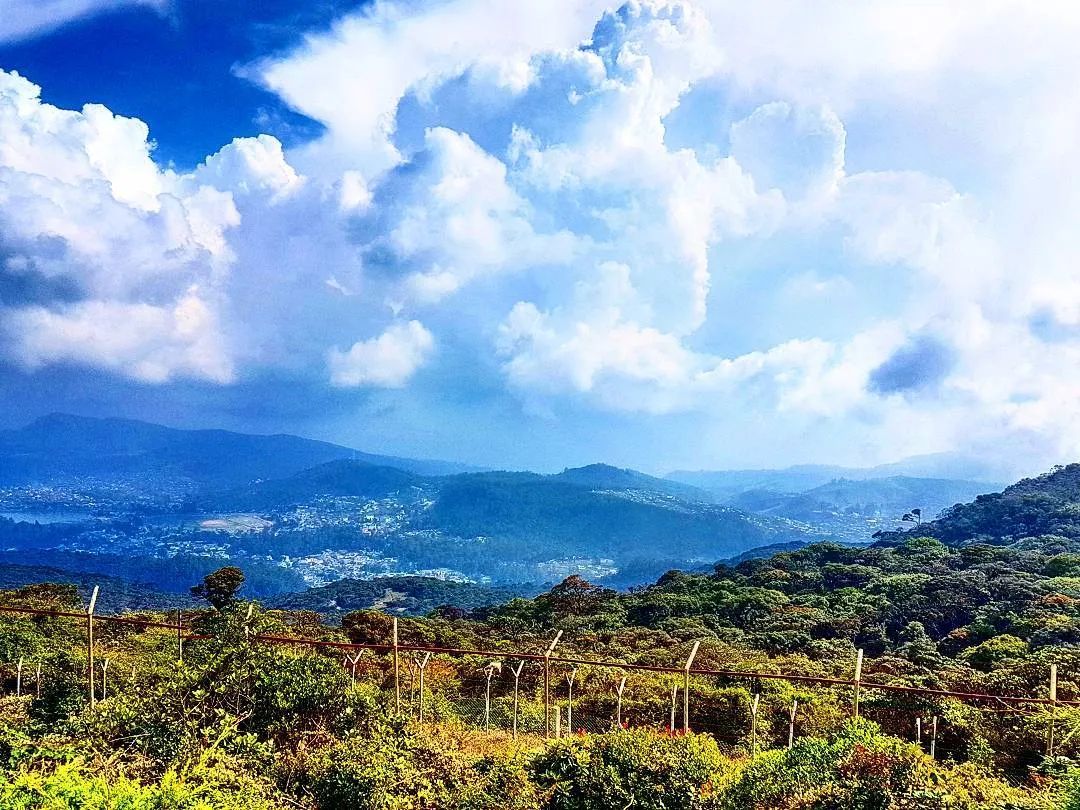 Foreigners have to present passports, as it is a high-security military base. Piduruthalagala mountain provides accommodation variety of endemic flora and wildlife. An easy motorable way runs through the thick forest up to the peak, and you don't need to ascent it on foot. Sometimes you'll spot a Sri Lankan Leopard during the journey, one of the rarest sights. But getting off the vehicle until you reach the top is strictly prohibited due to leopard encounters.
When you reach the top of Pidurutalagala, you can have breathtaking views of Central Province. Some of the views from the top of the hill are Sanda Thenna (Moon plains), Mahaeliya Thenna (Horton plains), and Shanthi Pura (highest village in Sri Lanka), Nuwara Eliya town and thousands of tea estates, etc. On a clear day, you will be lucky to see the Sripada(Adam's Peak)mountain as well. At the summit, you can see an Army statue built to commemorate the first terrorist attack on this place on 10th November 1984. There is a small Buddhist temple as well. In addition, a small cafe is on the summit, which SL Army runs. Make sure to taste some Sri Lankan Pol Roti, Nestomalt, coffee, and plain tea from the country's highest point. It was a yummy snack.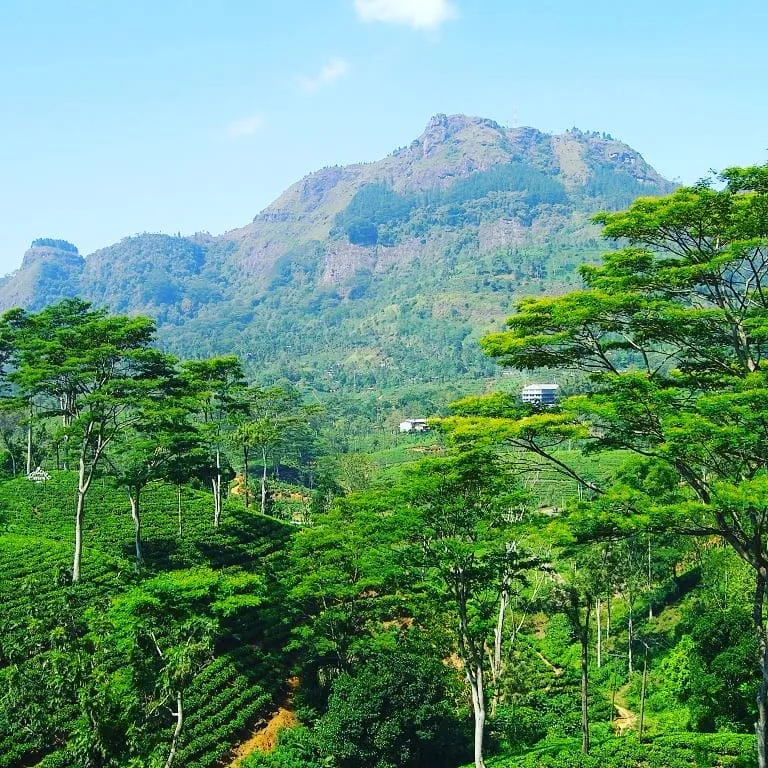 Piduruthalagala Mountain Timings and Entry Fee
Access is open from 8:00 AM to 4:00 PM, and the entry fee is 200LKR(1US$) per vehicle.
Best Time To Visit Piduruthalagala
The best time to visit Piduruthalagala is the morning, since you may witness the epic sceneries. Moreover, you can avoid exposure to the midday sunlight and make the most of your time here and enjoy to the max.
How to get to Piduruthalagala
From Nuwara Eliya-travel 6.1Km along the Nuwara Eliya-Uda Pussellawa road to the Pidurutalagama Mountain entrance. From here, it is about 5.5 km to the Pidurutalagala hilltop, and you must use your vehicle or private taxi. Visitors are not allowed to walk or stop until they reach the hill's summit.