Pinnawala Elephants Orphanage
Last Updated On July 15, 2022
The Pinnawala Elephant Orphanage was originally founded to provide shelter and nourishment to abandoned, injured, and maimed elephants. It lies in the Pinnawala village, halfway between Colombo's present capital and the ancient royal residence Kandy. The orphanage aims to simulate a natural habitat for these elephants and care for abandoned baby elephants, who cannot survive without their mothers. The mahouts and volunteers still bottle-feed all the babies less than three years of age.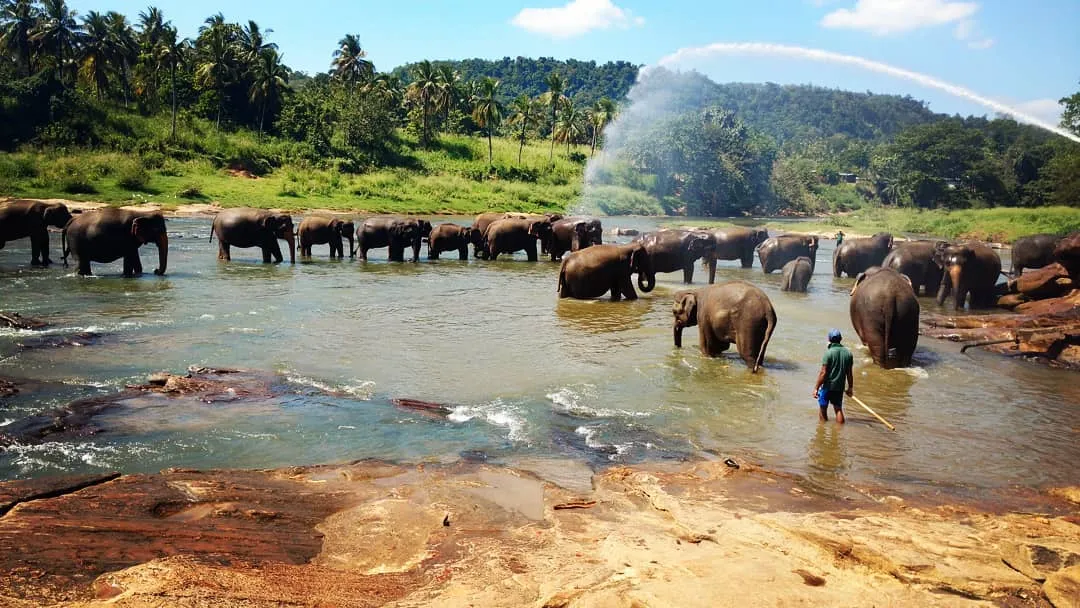 The orphanage, which boasts of having the largest herd of captive elephants globally, is famous among locals and foreign travelers. The orphanage allows tourists to ride on, pet, and play with elephants. Spending an hour or two with such friendly and playful mammals lets you better understand! How friendly are the elephants?
Bathing and feeding times are the most famous among visitors. Usual bathing hours are 10.00 AM -12:00 PM and 2:00 PM to 4:00 PM, and they are cheerful, happy, and very playful at this time. You can also take a bath with them when they spray water from their trunks is really enjoyable and definitely an unforgettable experience for you.
The feeding time for the elephants is 9:15 AM to 10:00 AM, 1:15 PM to 2:00 PM, 5 PM to 5:45 PM. Visitors to the orphanage can feed the elephants with green matter about 76 kg and about 2 kg food bag containing rice bran and maize. The Elephants also eat fruits, which provide elephants with essential nutrients and give them energy from 9:00 AM to 9:45 AM and 12:00 PM to 1:45 PM. You're also allowed to bring fruit for the jumbos and even feed them.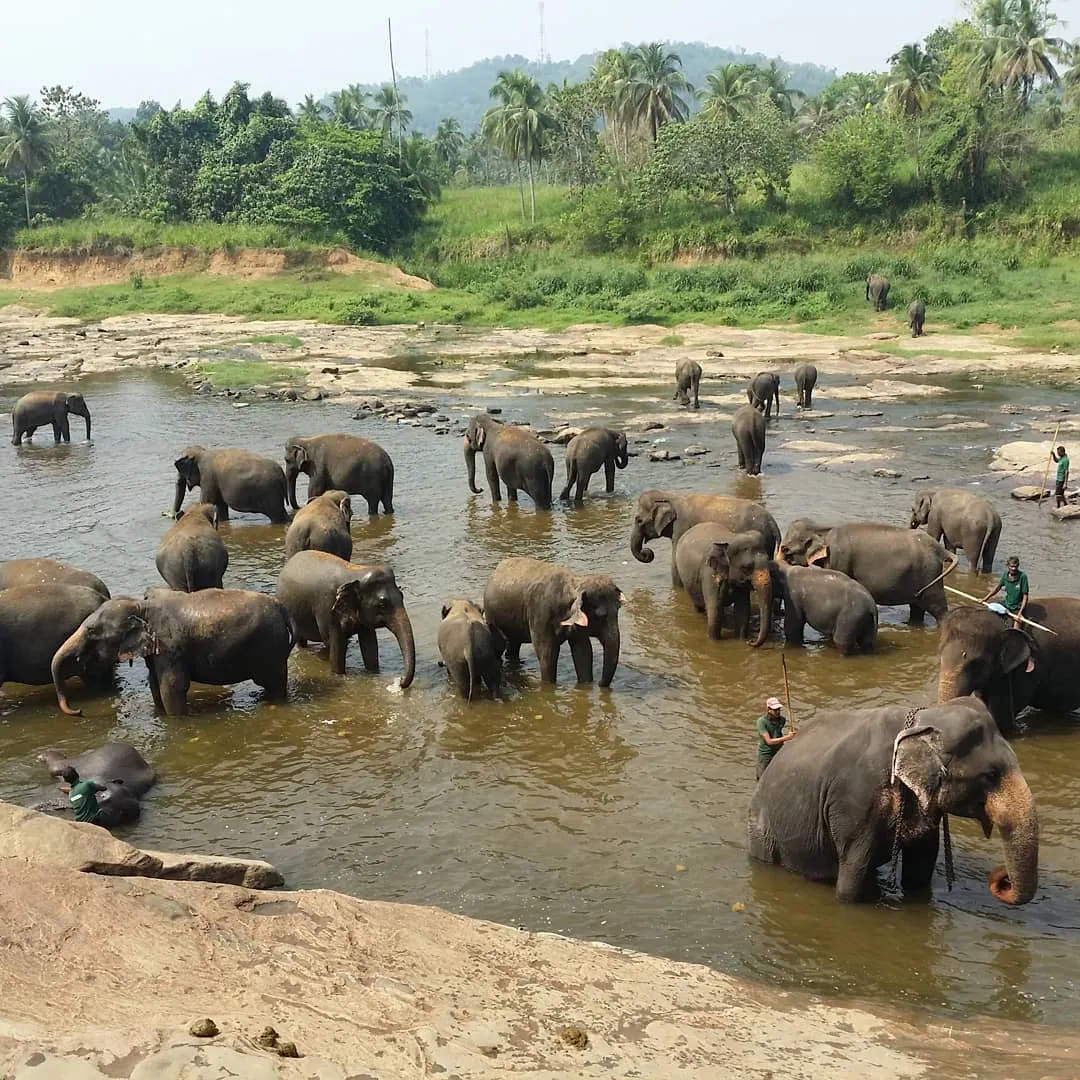 History of Pinnawala Elephants Orphanage
Initially, the orphanage was located at Wilpattu National Park. Then it was shifted to the National Holiday Resort at Bentota Beach in the south-western coastal belt and after to the Dehiwala Zoo, 11km south of Colombo. Finally, it was established in 1975 by the Sri Lanka Department of Wildlife Conservation in a twenty-five-acre coconut property beside the Maha Oya River in Pinnawala. The operations of this site began with Five abandoned baby elephants, and at the moment, it has expanded to a gang of Elephants no less than 109.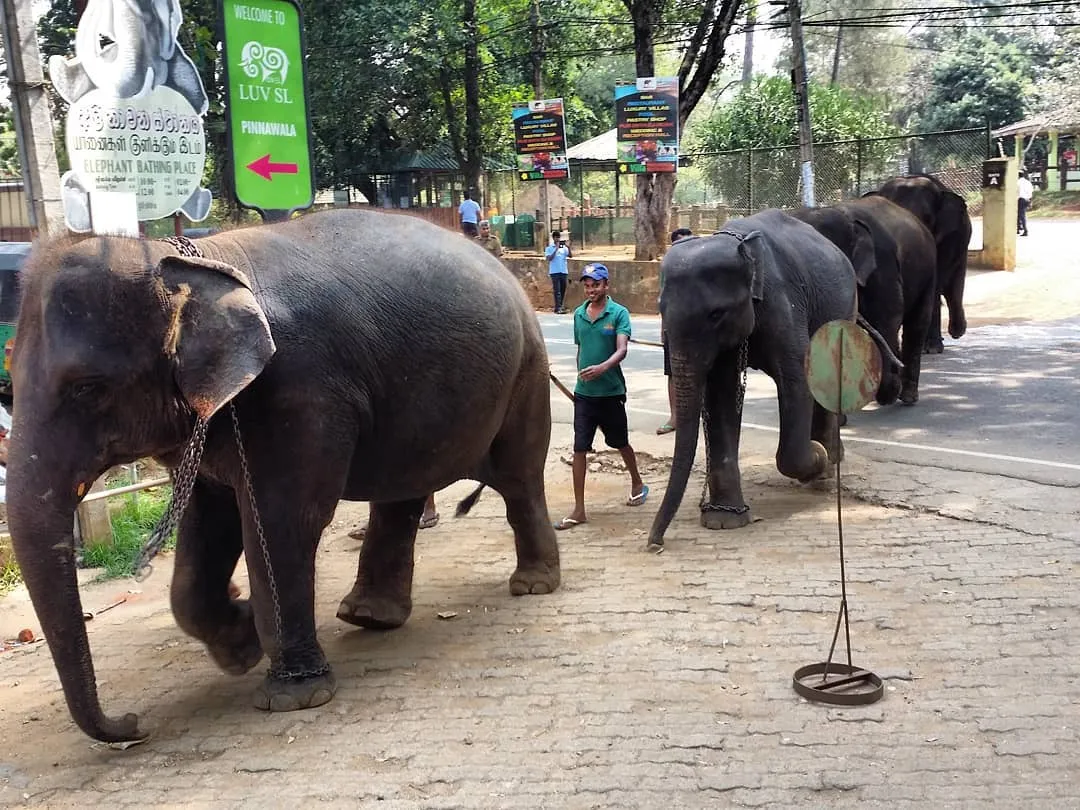 How to get to Pinnawala Elephant Orphanage
From Kandy travel along Colombo – Kandy Road and go past Peradeniya and Mawanella up until Rambukkana. At Rambukkana, continue on the Kegalle – Rambukkana Road until you reach Pinnawala, where the Pinnawala Elephant Orphanage is situated.