Best Places to Visit in Australia 2022
Last Updated On June 25, 2022
Located between the Pacific and Indian Oceans, without a doubt, Australia is a land of dreams. With its wondrous national parks, world heritage rainforests, great diving ranges, sun-kissed beaches, vibrant cities, vast sand islands, Australia has become one of the favorite destinations for leisure seekers and adventure lovers. Whether exploring the nation's Aboriginal people's traditional lifestyle or reveling the night away in a city hot spot, Australia has something for every visitor. The Great Barrier Reef, regarded as one of the world's most awe-inspiring natural wonders, is nearly entirely located in Australia, almost entirely comprised of the world's smallest continent and largest island. Add a laid-back vibe and friendly people, and Australia is at the top of bucket lists worldwide. If you plan to visit Australia in 2022 on your next tropical vacation, here are the top 10 places that you should add to your bucket list of best places to visit in Australia.
1. Sydney
A modern city with a long-winded history, Sydney is well recognized for its picturesque harbor and the magnificent Sydney Opera House. Shaped like giant shells or billowing sails, the Opera House is a UNESCO world heritage site and one of the world's great architectural icons. As the structure is home to theaters, studios, a concert hall, exhibition rooms, a cinema, and some dining restaurants, you can enjoy a performance here and dine at one of the restaurants. In addition, Sydney is also filled with some of the best beaches in Australia. Bondi Beach, Manly, and Coogee are the most popular, and actually, they are excellent places to perfect places to finish a warm summer day, swim, or relax on the sands.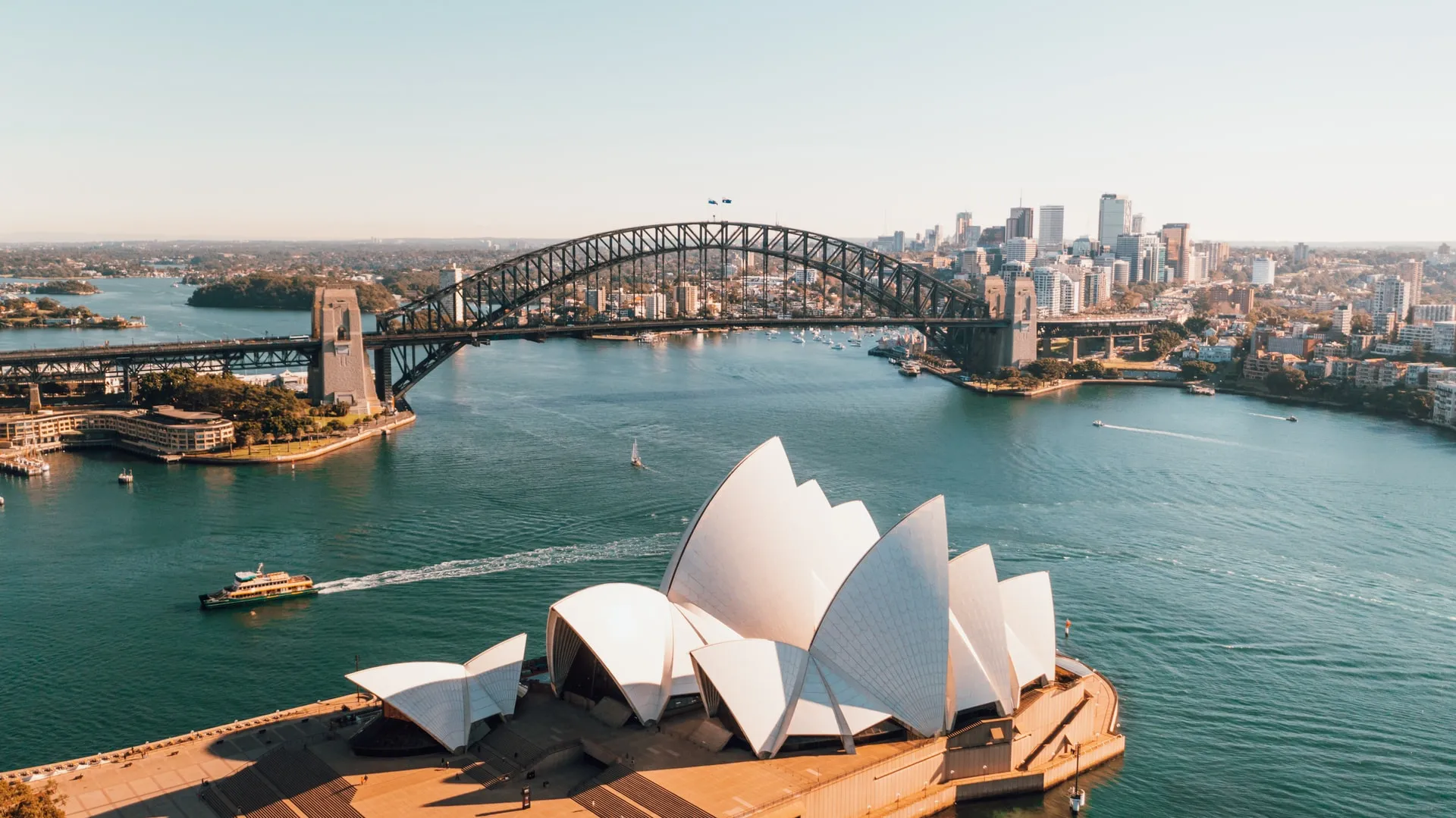 A heart-pounding trek up the harbor bridge is a must-do activity for any adventurer. Other must-do activities in Sydney include:
Shopping at the historic Queen Victoria Building.

Hitting the clubs and restaurants in the Rocks neighborhood.

Visiting the world-class Taronga Zoo.
2. Great Barrier Reef Marine Park, Queensland
You can't leave Australia without viewing the Great Barrier Reef, the most extensive coral reef system on the face of the earth. This World Heritage-listed natural wonder lies in the Coral Sea off the coast of Australia's state of Queensland. It is one of the largest structures on the planet and one of the seven wonders of the natural world. The Great Barrier Reef Park, which includes 3,000 coral reefs, 600 continental islands, and coastal mangrove islands, was established in 1975 to safeguard this extraordinary ecosystem. Unsurprisingly, the Great Barrier Reef is one of Australia's best places to go diving and snorkeling.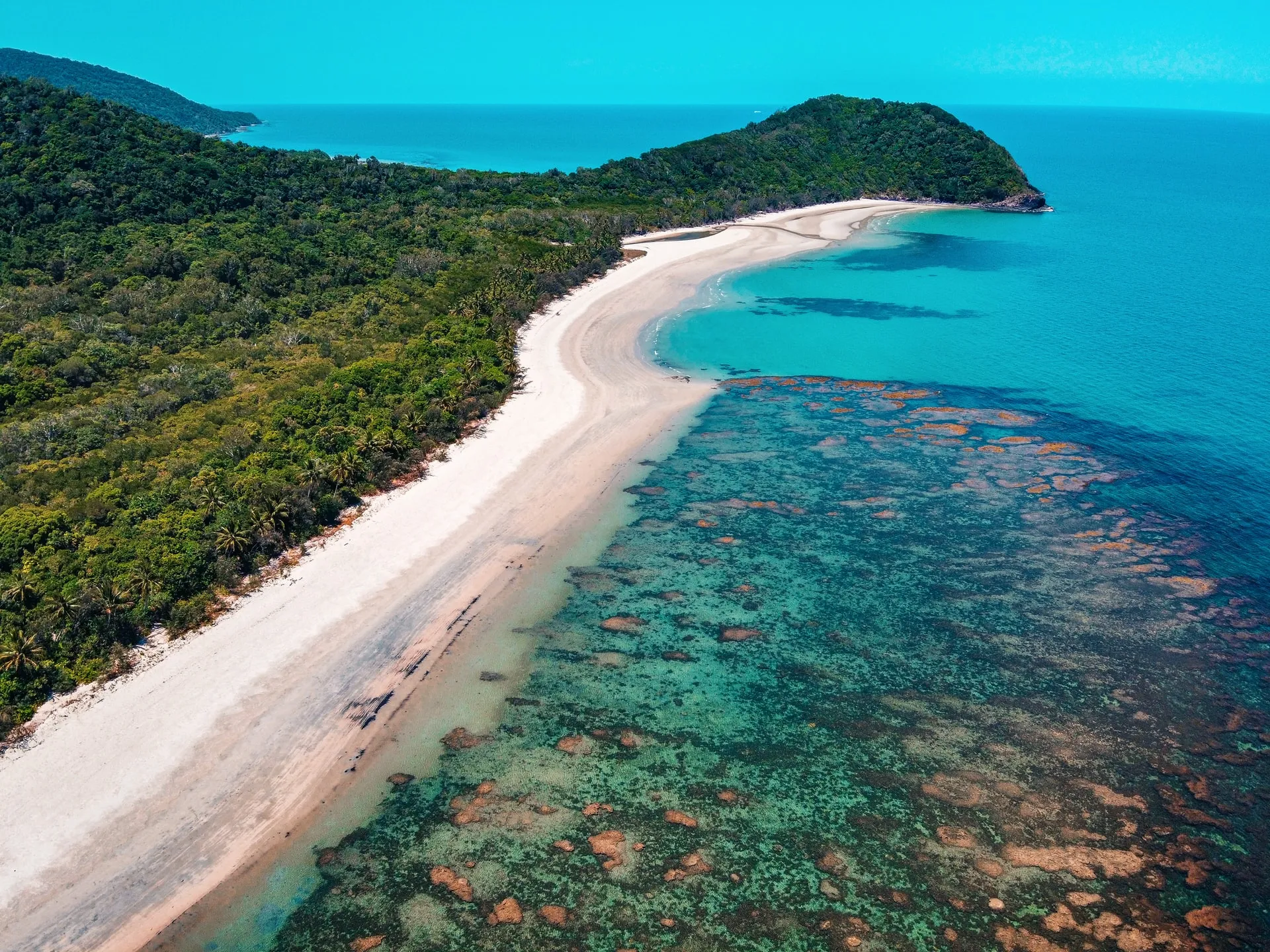 The diverse marine life includes 1500 fish species, 360 corals, and several types of whales, dolphins, marine turtles, sea snakes, and birds that breed on the small islands. Travelers have many options for experiencing the Great Barrier Reef, including underwater observatories like snorkeling and diving,glass-bottomed boat tours, and helicopter flights. Port Douglas, Cairns, and Airlie Beach are the main departure points for trips on the mainland.
3. Uluru-Kata Tjuta National Park, Northern Territory
Uluru (previously Ayers Rock) is one of Australia's most recognizable monuments, located deep in the country's Red Centre. Uluru can be easily recognized due to its rosy red hue. The incredible sandstone monolith is wonderful to visit and the main reason the national park is such a popular destination. The spectacular red monolith is the focal point of Uluru-Kata Tjuta National Park, a World Heritage Site maintained jointly by Parks Australia and the traditional landowners, the Anangu Aboriginal people. The park's most prominent features are the red dome-shaped rocks known as Kata Tjuta (the Olgas). Visitors may enjoy a variety of activities due to the abundance of fantastic hikes, bike rides, and tours, as well as the breathtaking scenery of this national park. You can fly directly from Sydney, Darwin, or Cairns, with the airport only a few kilometers north of Uluru itself.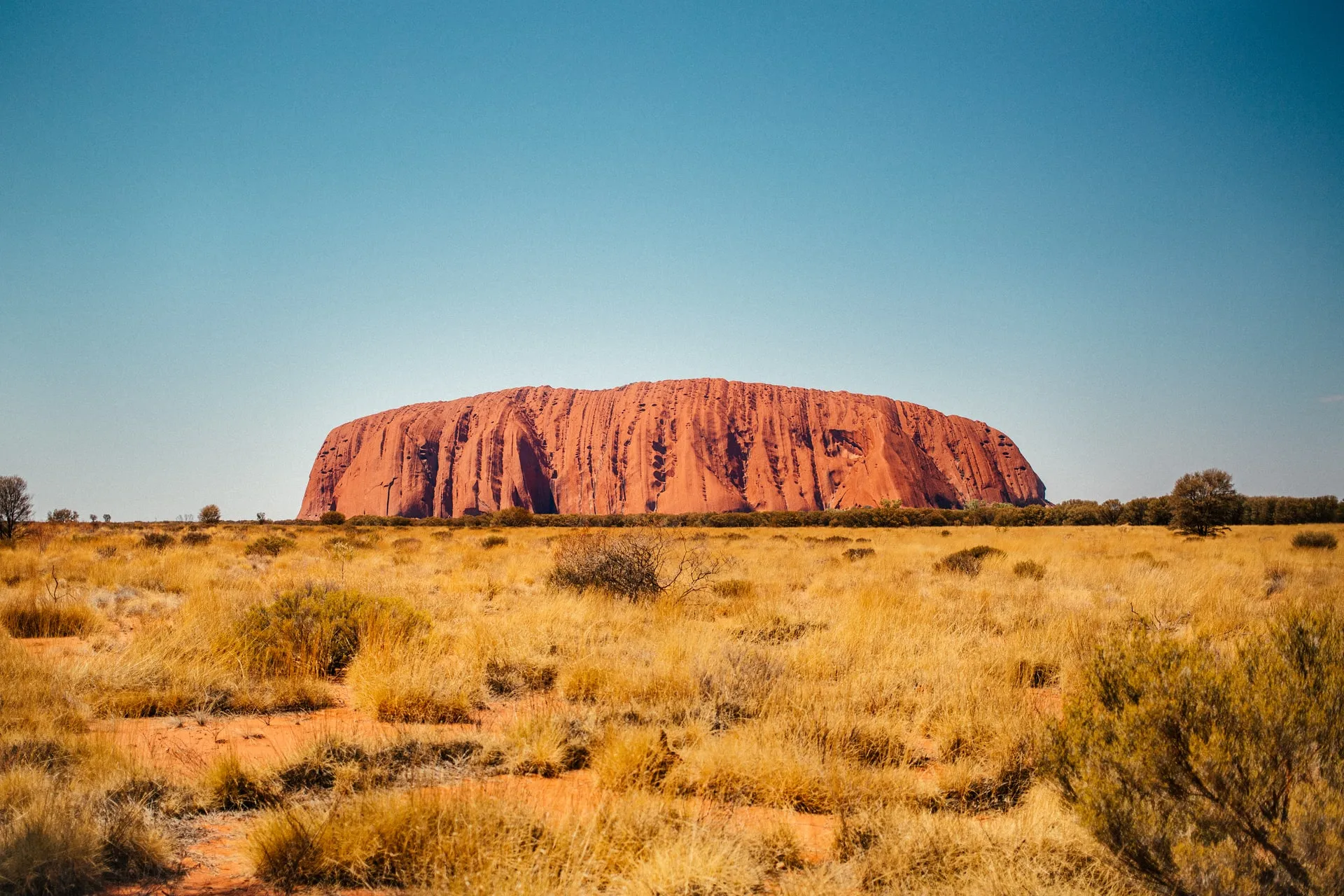 4. Kakadu National Park, Northern Territory
A certified UNESCO World Heritage site, Kakadu National Park is undoubtedly one of Australia's most incredible national parks. Covering more than 19,840 square kilometers in the Northern Territory, it is the second-largest national park globally. The park is vast and contains stunning natural sights, including monsoon rainforests, mangrove swamps, rivers, gorges, wetlands, waterfalls, and ancient rock paintings belonging to Aboriginal people for over 40,000 years. Many mammals, reptiles, and fish, more than 300 different species of birds, and both freshwater and saltwater crocodiles can be spotted within the park's boundaries. You can explore Kakadu's diverse ecosystems by boat ride along the waterways, hiking the vast network of trails, and taking a scenic flight. Visiting Kakadu National Park is accessible during the dry season. Many highways and attractions close due to excessive floods during the dry season, which lasts from November to April. The park's outskirts are around a two-hour drive from Darwin.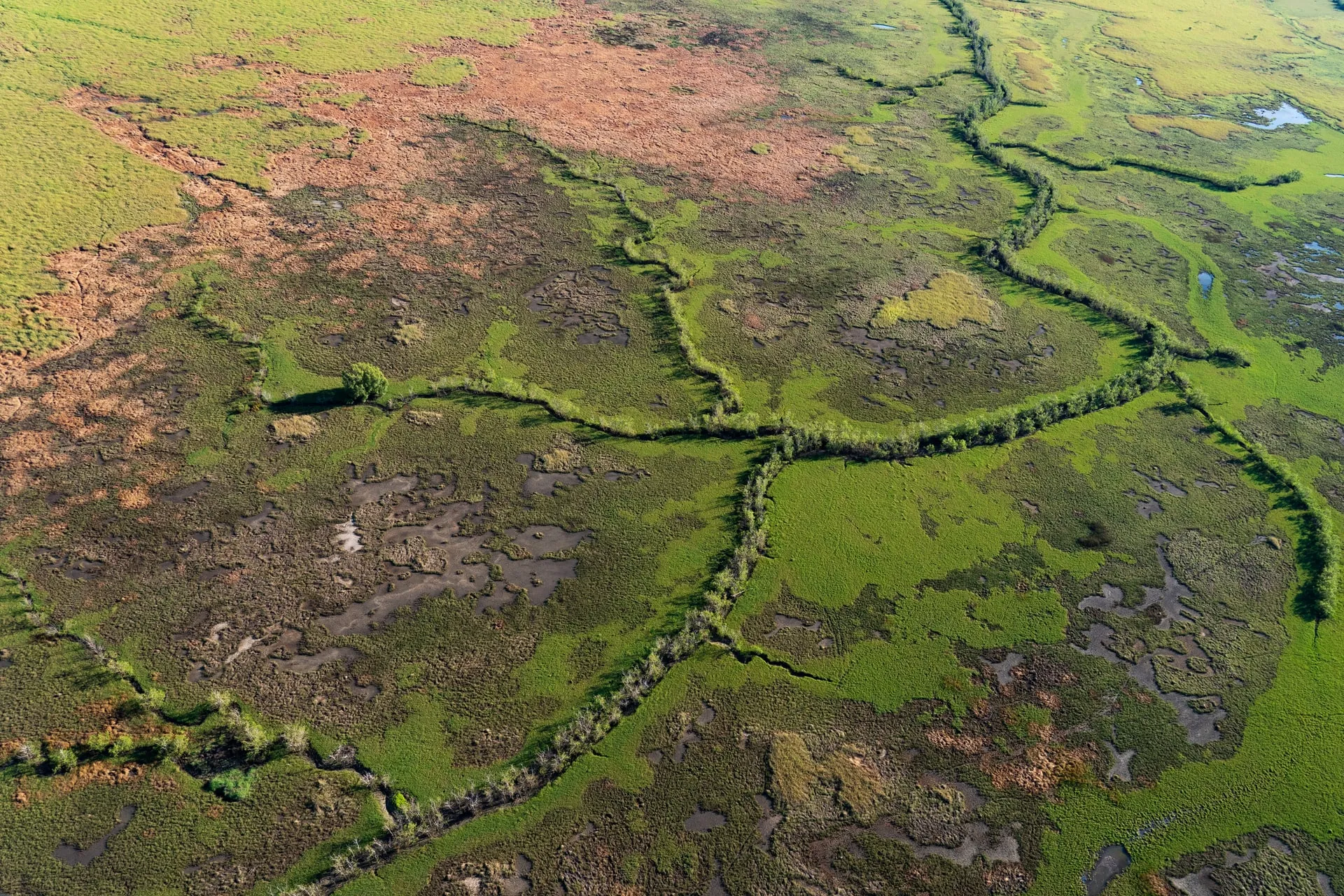 5. Melbourne's Culture, Victoria
The capital of Victoria, Melbourne, is the second-largest city in Australia. It is also considered the nation's cultural capital and an important port. Its Galleries, theaters, restaurants, shops, parks, and gardens make Melbourne a fascinating place to explore. Flinders Street Railway Station is the city's most recognizable landmark, and one must visit the site. The multiple clocks hanging over the Edwardian Era station's entrance are a popular meeting spot. You have another excellent opportunity to have a breathtaking sight from the 88th-floor observation platform of the skyscraper Eureka Tower. If you wish to discover Melbourne's cultural treasures, don't miss the masterpieces at the National Gallery of Victoria, a concert at Arts Centre Melbourne, or a visit to Federation Square. Those who like to escape from crowds follow the Aboriginal Heritage Walk at the Royal Botanic Gardens.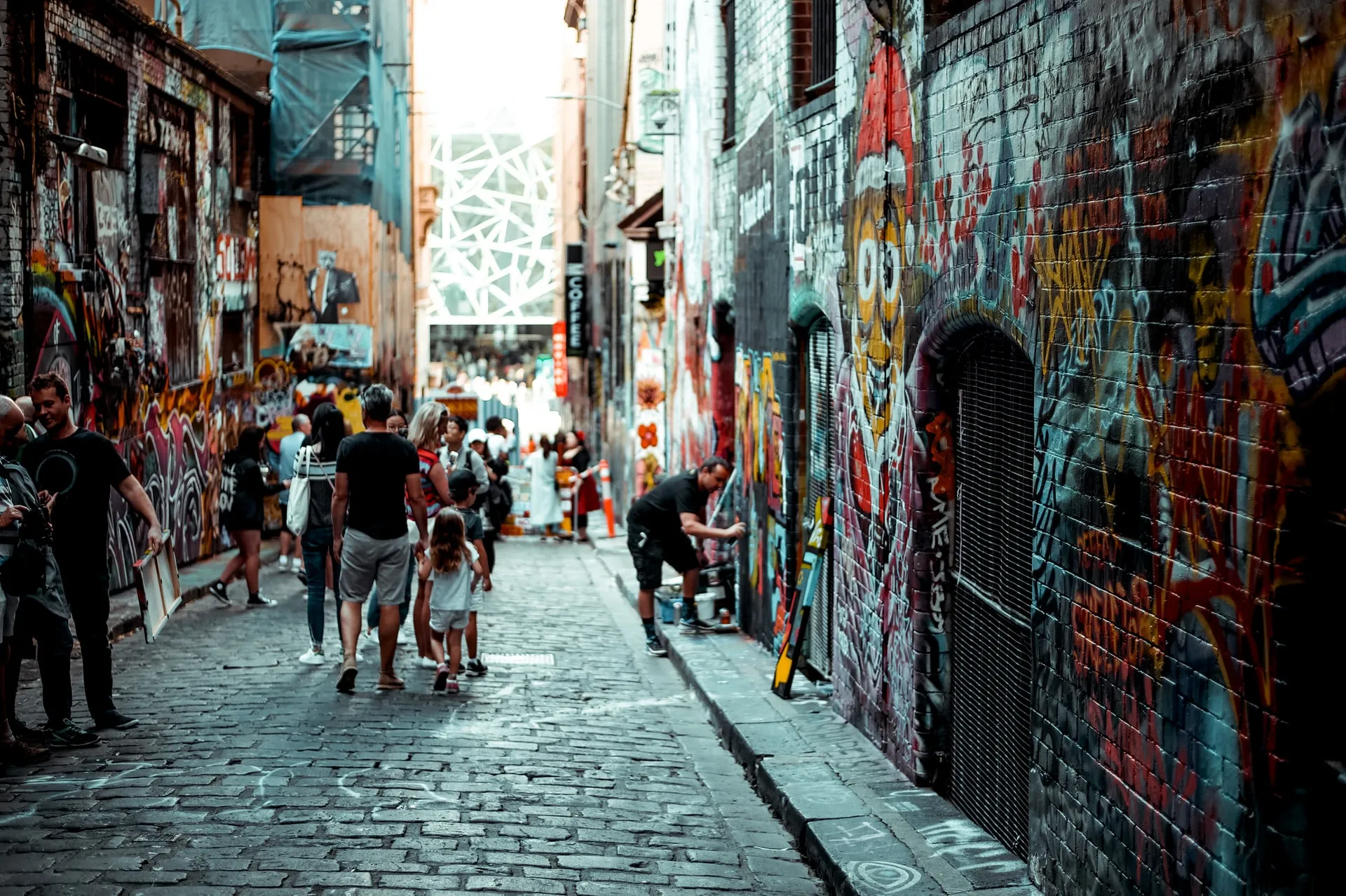 And if sports culture is top of your plan, catch a game at the Melbourne Cricket Ground. Melbourne's bayside beaches are ideal for visitors looking for swimming and sunbathing. St. Kilda Beach is one of the most popular beaches, both for its swimming and clubs and restaurants that line the shore. Melbourne is also rich in history. You can see it by visiting the Carlton district, home to the southern hemisphere's largest museum.
6. Tasmania
Tasmania, Australia's island state, may be separated from the rest of the country, but it remains one of the country's best places to visit. Almost forty percent of Tasmania is preserved as a national park and world heritage wilderness. Tasmania offers many things to do with its desolate wilderness, alpine plateaus, pristine beaches, waterfalls, and forests. In addition, by taking a boat ride along its craggy coast, you will be able to spot penguins, dolphins, and seals along the way. But Tasmania isn't just for nature fans. There's an extraordinary food, gin and whisky distilleries, wildlife sanctuaries as well. The island also hosts fabulous festivals throughout the year, where you can enjoy local beer and wine or arts and music events. There is a world-class art museum in the Museum of Old and New Art (MONA).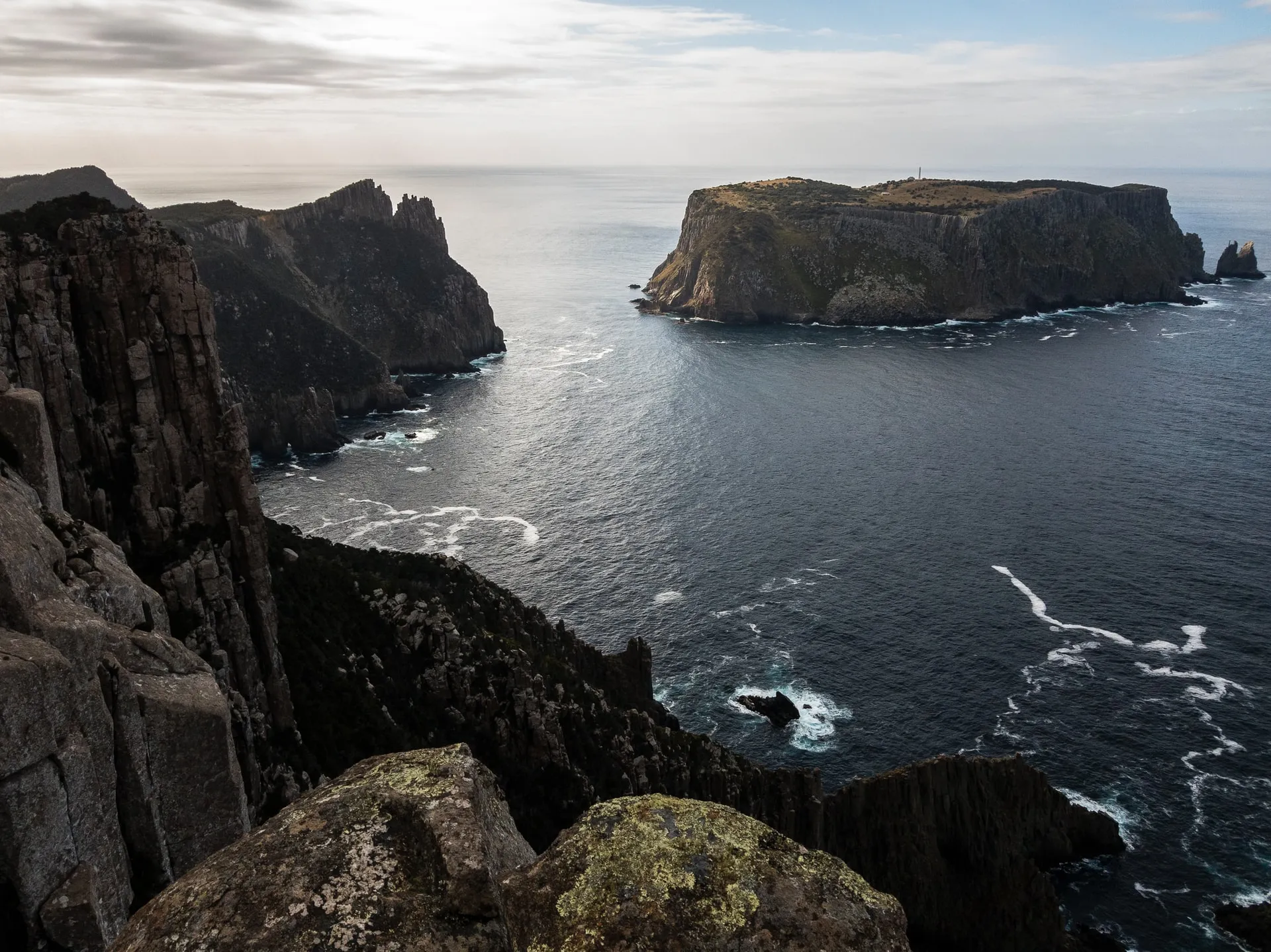 7. Kangaroo Island
One of Australia's most famous tourist destinations, Kangaroo Island, is the country's third-largest island. These delightfully untouched landscapes offer pristine beaches, plenty of native wildlife to find, and even a national park right at your doorstep. Flinders Chase National Park contains wind-sculpted rock formations such as the Remarkable Rocks and Admirals Arch. This cluster of eroded, orange-tinged granite boulders has been chilling here for over 500 million years. The most common sights on this island are kangaroos hopping along the powdery sands, sea lions and penguins frolicking in the crystal-clear waters, and koalas clinging to the fragrant eucalyptus trees.
Its diverse landscape also hosts outdoor activities, including popular hiking, sandboarding, and scuba diving. The Kangaroo island is not only for nature lovers, but also it's famous for delicious local products like Creamy cheeses, Ligurian honey, and fresh seafood and fine wines for visitors to try. The island is located close to South Australia's coast. To get here, fly direct from Adelaide or take a ferry from Cape Jervis on the Fleurieu Peninsula, which takes about 45 minutes.
8. Great Ocean Road, Victoria
The Great Ocean Road, which winds along the south coast of Victoria, is one of the world's most picturesque drives, stretching 300 kilometers. It spans from Torquay, a surfing town, to Allansford, near Warrnambool. This twisting stretch of road takes around four hours to drive without stopping, but you'll want to stop because there are so many rewarding things to do along Great Ocean Road.
Port Campbell National Park is one of the top attractions on Great Ocean Road. There, you can be able to see the wind- and wave-sculpted rock formations known as the Twelve Apostles. Bell's Beach, known for its excellent surfing, is another major destination, as is Great Otway National Park, which is home to plenty of breathtaking natural beauty. Visit the Australian National Surfing Museum in Torquay, relax at the seaside resort of Lorne, go whale watching in Warrnambool, and enjoy discovering the beautiful waterfalls of the eucalyptus forest. There is something for everyone. Whenever you visit Australia, don't miss the Great Ocean Road.
9. The Blue Mountains National Park, New South Wales
A UNESCO World Heritage Site, Blue Mountains National Park is one of Australia's most accessible and awe-inspiring natural wonders. It is located in New South Wales, 81 kilometers west of Sydney. The park spreads over a vast area, and its majestic mountains, plateaus, and escarpments are lovely to explore and make hiker's paradise and a popular day trip from Sydney. The hills are home to much-unspoiled nature and spectacular scenery, named for the blue haze emanating from the many eucalyptus trees. You can experience stunning gorges, waterfalls, Aboriginal rock paintings, hiking trails, and mountain biking lanes within the park's boundaries.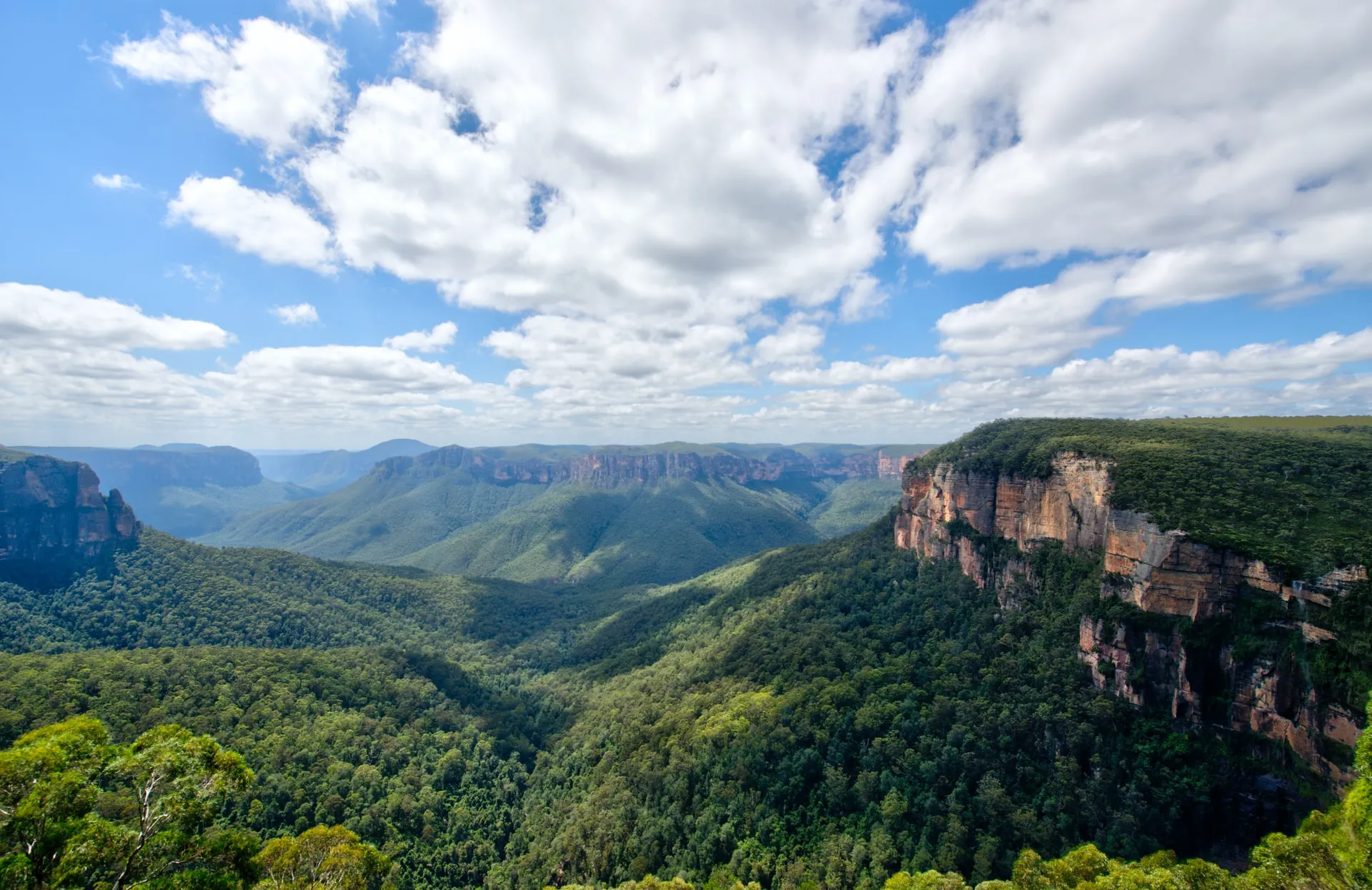 Towering sandstone rock formations, known as Three Sisters, are the main attractions in the park. If you want to learn more about Aboriginal history and culture, you can meet Gundungurra and Darug peoples, who live in the mountains. The park offers Hiking, abseiling, rock climbing, mountain biking, and horseback riding opportunities for its visitors. In addition, the countryside is dotted with attractive towns and villages.
10. Whitsunday Islands
Do you have to go to the Maldives for a slice of paradise? Australia's got its very own paradise known as Whitsunday Islands. It is a collection of 74 islands that lies right next to the northeast coast of Queensland. As part of the Great Barrier Reef, most of the archipelago lies within national parks. So the area's underwater rich in colorful coral reefs, the Whitsundays are a great place to go snorkeling and scuba diving. In addition, Whitsunday Islands are also well known for their beaches. The archipelago's Whitehaven Beach is one of the most stunning beaches in the world. Most islands are uninhabited and undeveloped, with only a few resorts. But campsites to be found here and there are best to arrange tours and activities in Airlie Beach on the mainland.