10 Best Places to Visit in California
Last Updated On June 12, 2022
If you plan your trip to a beautiful county & have an unforgettable experience, you'll love to choose California as your travel destination. California has everything from views, hiking, tradition, charm & history. So, it is considered one of the top travel locations in the United States.
It also offers a stunning range of geographical diversity, with mountains, rivers, volcanoes, deserts, forests, and wetlands among its many features.
There are reasons for considering California as one of the most popular tourist destinations. So, these are 10 Places to Visit in California as a visitor.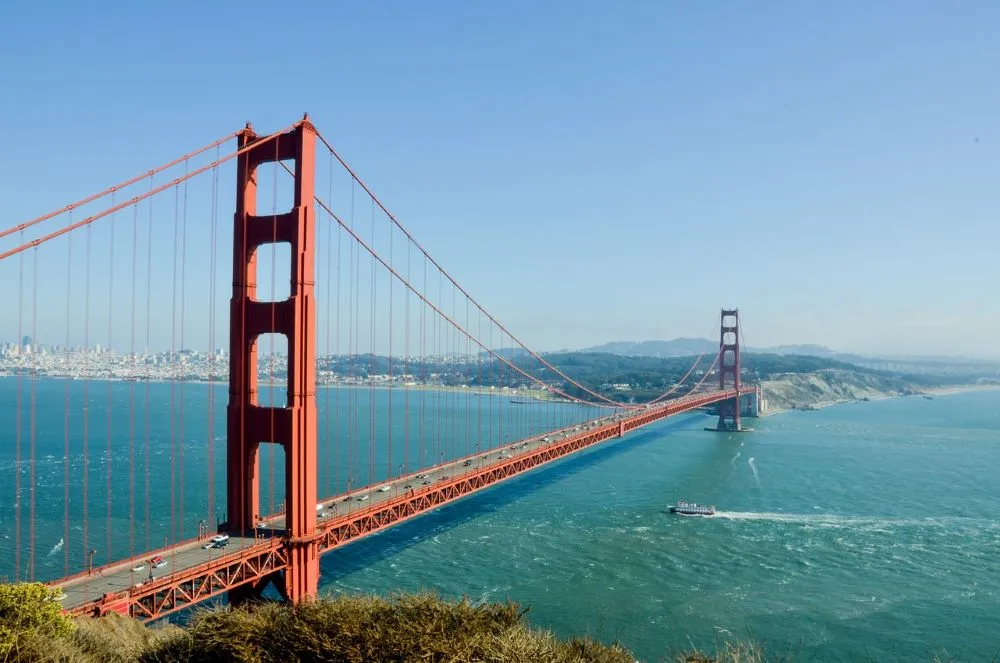 1. Warner Bros. Studio
If you are a movie fan, you may like to visit Warner Bros. Studio in California. As a customer, you can take a three-hour visit to Warner Bros. Studio, an actual operational Hollywood studio.
You can explore the sets and soundstages that brought legendary films and television shows to life, including Casablanca, The Big Bang Theory, Gilmore Girls, Friends, and many more. Expert Tour Guides will take you behind the scenes of films ranging from Wonder Woman to the DC Universe:
If you are a wizarding world fan, you can visit the exhibit of Harry Potter and the Fantastic Beasts at the Warner Bros. Archive.
The Picture Car Vault, which features some of Batman's most renowned automobiles over the years, is also open to visitors.
Don't forget to visit Warner Bros. Studio in California because you can get an immersive experience providing a hands-on introduction to the world of filmmaking here.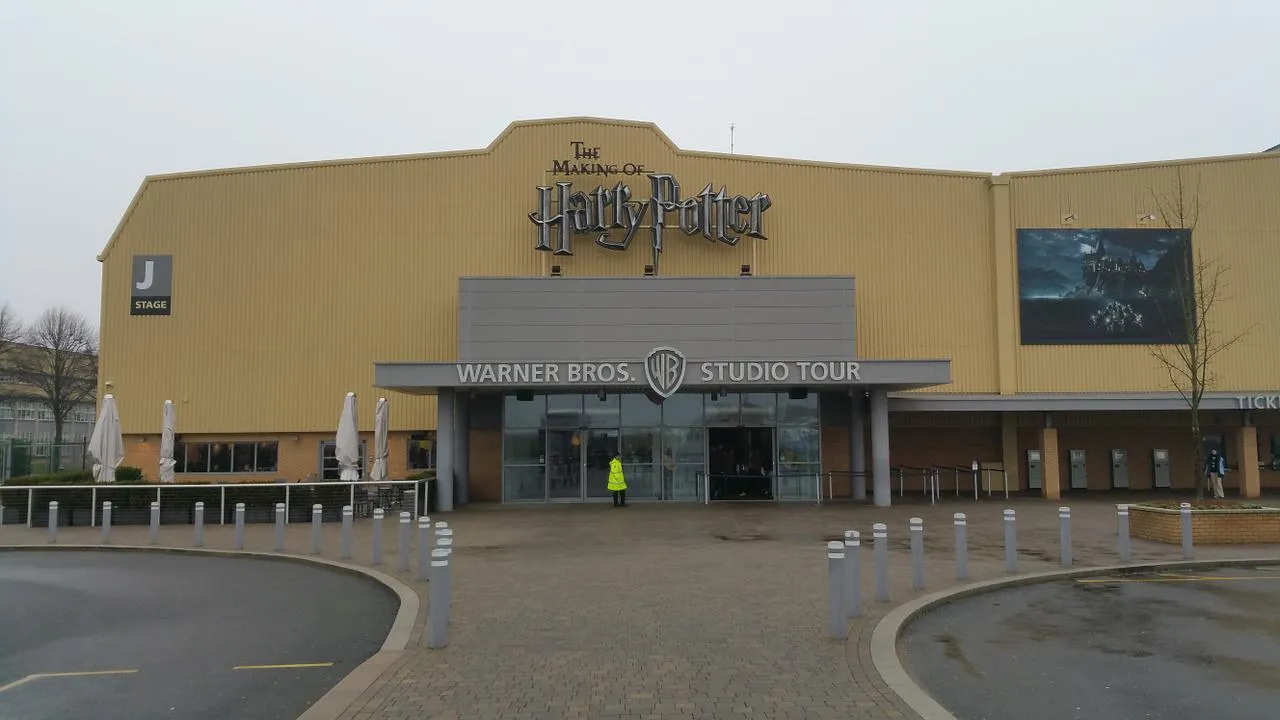 2. Hollywood Sign
One of the most incredible things to do in California is to go hiking near the Hollywood sign. Hollywood sign is considered the single most recognizable landmark in cinematic history, jutting proudly over the cliffs of Hollywood Hills, and visitors travel from all over the world to take selfies with its famed white letters.
When it comes to getting to the sign, you'll have a few options. If you enjoy being outside, you can take a trek through the woods to a pleasant observation point. Else, you can take an elevator to an observation tower near the cliffs if you prefer your entertainment to be a little more air-conditioned.
While visiting, keep in mind that visitors to the sign must follow strict guidelines, so don't expect to get too close. Just appreciate the opportunity to take vacation photos with such a fantastic monument.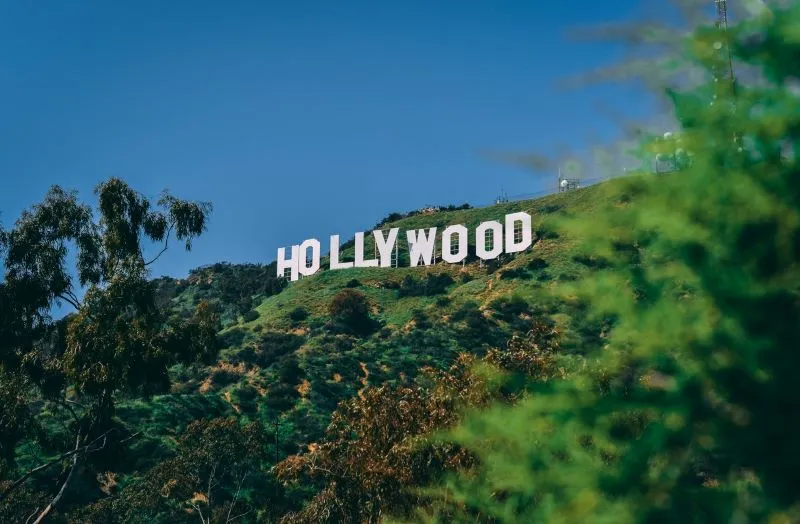 Photo by Paul Deetman
3. Temecula Shared Hot Air Balloon Ride
Take to the skies above Temecula on a hot-air balloon ride for a once-in-a-lifetime experience you can get in California. You can fly over vineyards and rolling hills, and you'll be able to spot local landmarks along the way, as well as learn more from the pilot's comments.
A hot-air balloon flight is an ideal way to commemorate a particular occasion. You can fly through the air and take in the sights of vineyards, local monuments, and the surrounding area from a different perspective. So never forget to get a hot air balloon ride in here.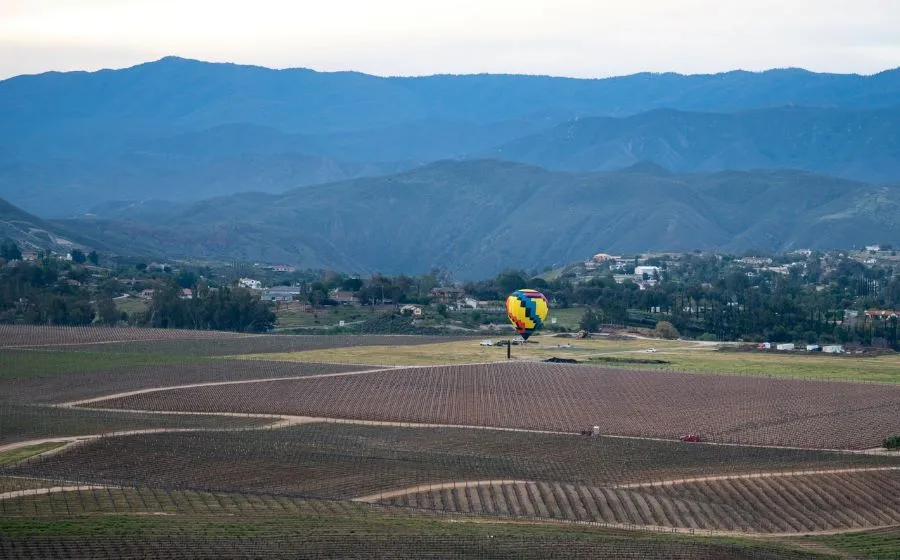 Photo by Soly Moses
4. Death Valley National Park
Death Valley National Park is home to some of the most extreme landscapes in the US. Like its name, It's hot, dry, and dangerous. Many people lost their lives while toiling through its rocky canyons and snake-infested sand dunes in the 1800s. Even though it is difficult, there's a kind of rugged beauty in this landscape.
You might also enjoy Furnace Creek here. It recorded the highest air temperatures on the planet. If you aren't afraid of rattlesnakes, there are places to go off the beaten path, too. You can enjoy hiking, biking, climbing, and camping in Death Valley National Park.
In the middle of the desert, you'll be miles from nearby cities' lights and air pollution, so the stars will stretch as far as the eye can see. Consider a trip to Death Valley National Park if you're looking for cool things to do in California because most people do not have a chance to survive in a place called Death Valley.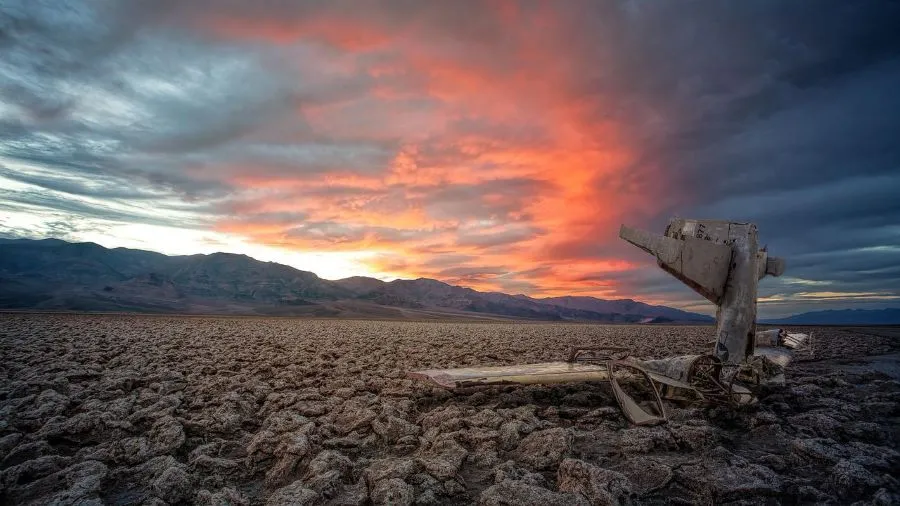 5. Napa and Santa Cruz vineyards
When you think about wine, many people consider Napa Valley has the best vineyard in the world. Santa Cruz also has a beautiful vineyard with plenty of tours and tastings, and it's usually less crowded than other parts of "wine country. While visiting California, you can visit vineyards like these to get a different experience.
Sitting on the Vineyard's patio and enjoying live music is the best experience you can ever get. You can also hike into the mountains for a picnic on the grasses of these beautiful Vineyards if you want something a little more rustic.
Stomping on grapes is one of the most fun things in California, so don't miss out on this opportunity when traveling on the west coast.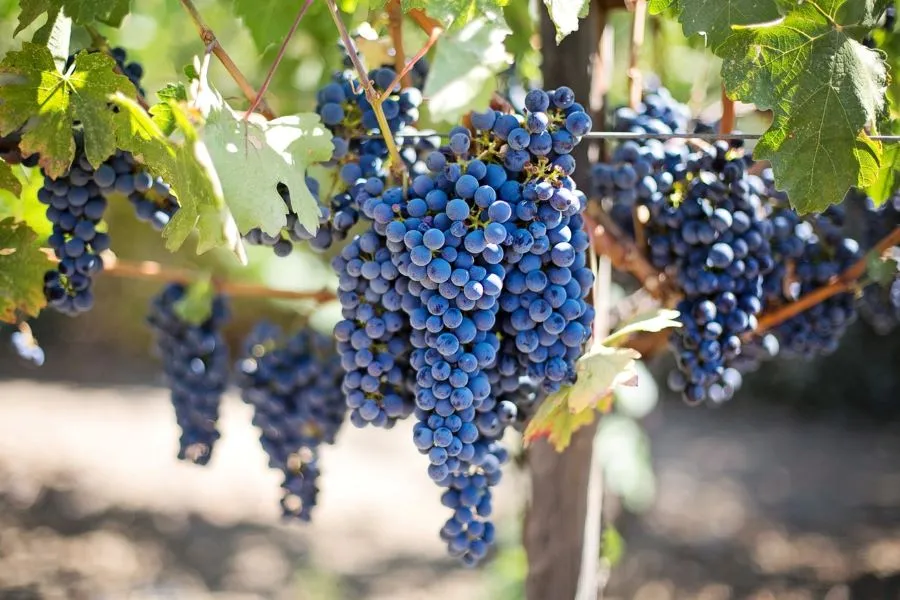 Photo by Pixabay:
6. Disneyland
While visiting California, you must take your children to Disneyland in Anaheim, California. It not only has all the games, rides, activities, and events that you could want from an amusement park, but it also has luxury accommodations and cuisine to keep you comfortable.
There are so many things to do in Disneyland that they could make their list. Trains will transport you around the park, so you don't miss anything here. So don't forget to add Disneyland to your bucket list.
Photo by Craig Adderley:
7. Alcatraz Island
Did you ever hear of Alcatraz, the famous prison that housed mobsters and gangsters? Maybe yes. But did you know you can take a tour of the now-closed prison Alcatraz? This is one of the best things to see in California, and it will provide visitors with an unforgettable experience.
The first step will be to board a San Francisco ferry and ride to the island.
Once you arrive, you can roam the land and visit all the tourist attractions. Of course, the prison is the main attraction, and audio tour facilities are available in various languages.
However, you can also visit the local lighthouse or the island's abandoned military fortresses.
There are even collections of rock pools and rare migratory birds for nature lovers.
8. Lake Tahoe
Lake Tahoe is one of California's highlights, surrounded by mountains and blue water. Since the water is blue, it looks like a child's crayon.
It is famous among travelers because it provides breathtaking views of the surrounding scenery and is full of activities scheduled for families, couples, and groups. For winter activities, a dozen ski resorts are nestled in the mountains.
Skiing, snowboarding, snowshoeing, and snowmobile riding are available at Lake Tahoe. Considering the summer activities, Hiking, biking, and camping are popular, and when you get in the water, you can also go swimming, sailing, fishing, kayaking, and scuba diving.
While visiting Lake Tahoe, you can also visit casinos in Nevada because Lake Tahoe straddles the California-Nevada border, and there are casinos on the Nevada side that are easily accessible via highways.
If you are interested in art and culture, there are several mansions and museums near the water, and tours are available for curious tourists.
Lake Tahoe is one of California's most popular tourist destinations, so if you're looking for the best ways to spend a vacation or honeymoon on the west coast, the lake is on your list because It has everything.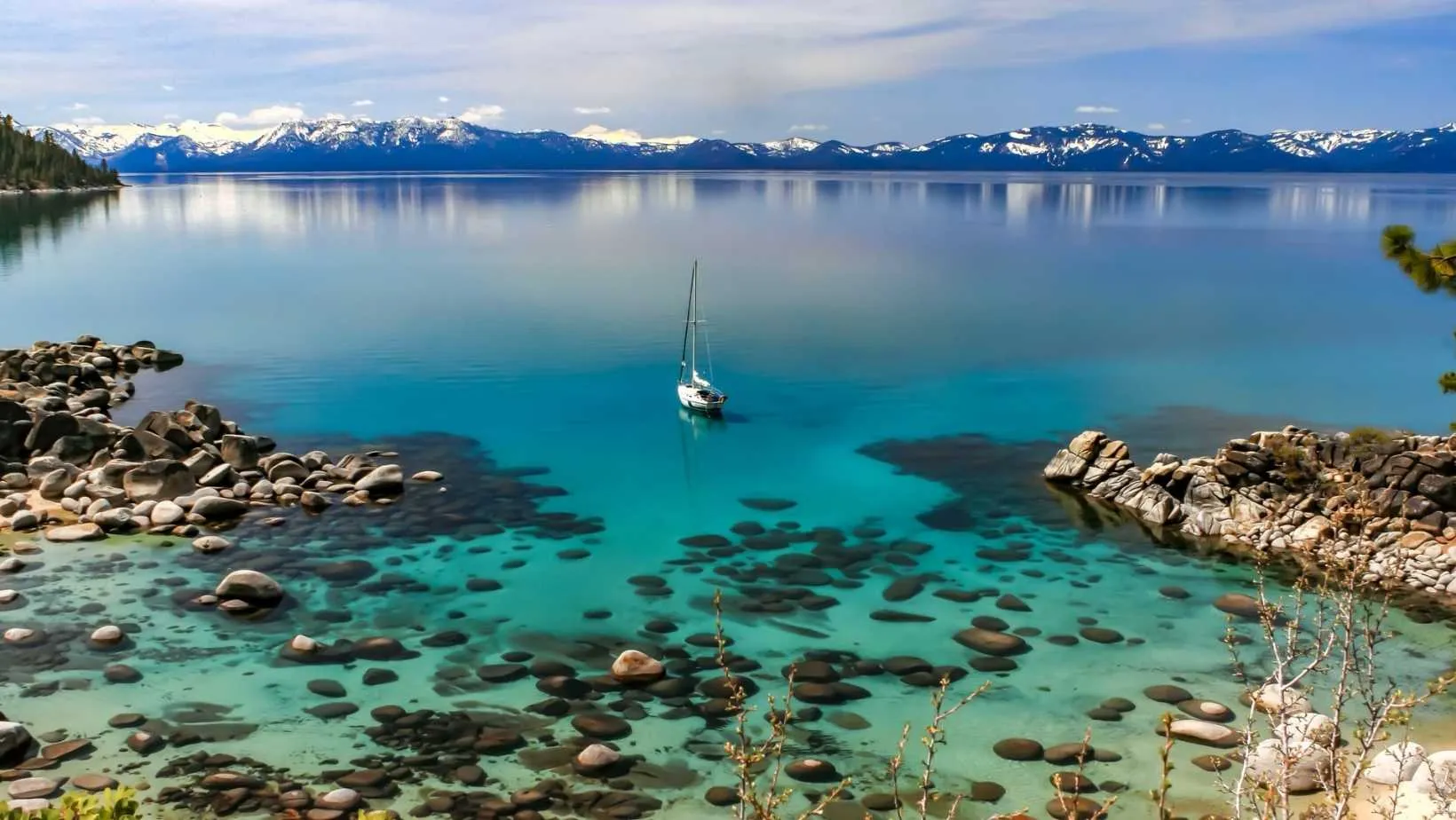 Photo by Tim Peterson on Unsplash
9. Glass Beach
Glass Beach is one of California's most beautiful places, created by pollution. It may surprise you to learn how it was created by something very unappealing: pollution. Glass Beach was once a garbage dumping ground. It was thrown into the sea and eroded, smoothed, and polished until it became "Sea Glass". Sea glass resembles natural stone but is available in a dazzling, glittering rainbow of man-made colors.
When you step onto Glass Beach, you won't believe your eyes. It's one of those picturesque tourist attractions where you must pinch yourself to believe it's real, with the tide bringing in wave after wave of multicolored sea glass.
On your trip to California, you must visit this wonderful place where trash has turned into treasure.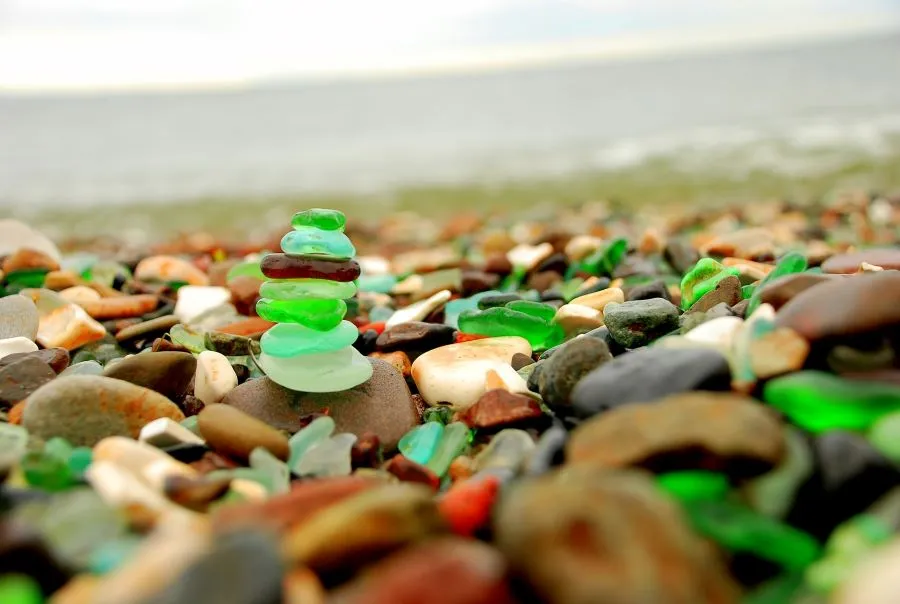 10. RMS Queen Mary
The RMS Queen Mary is a massive ocean liner that used to travel between America and the United Kingdom. She was retired in the 1960s, but instead of scrapping her, the California government turned her into one of the state's most unique attractions.
The RMS Queen Mary is now a hotel, museum, restaurant, and shopping plaza that bobs in Long Beach's harbor. On the ship, there's something for everyone, even if you're a child or adult. You can spend your entire weekend here happily with your family under a single roof.
Photo by Daniel Sinoca on Unsplash