Best places to visit in Thailand
Last Updated On January 10, 2022
There are innumerous reasons why you should travel to Thailand. Thailand has been crowned one of the world's favorite destinations due to its centuries-long history and exotic and friendly culture. The chaotic charm of Bangkok, the epic tropical jungles, some of the best street food in the world, Buddhist temples managed by orange-robed monks, hill tribes selling handicrafts, lush landscapes dotted with traditional farming villages, and palm-lined pristine beaches.
Having well-connected trains and budget airlines in Thailand can take you from one point of interest to the next quickly and effectively. If you plan to visit Thailand on your next tropical vacation, here are the top 10 places you should add to your bucket list of best places to visit in Thailand.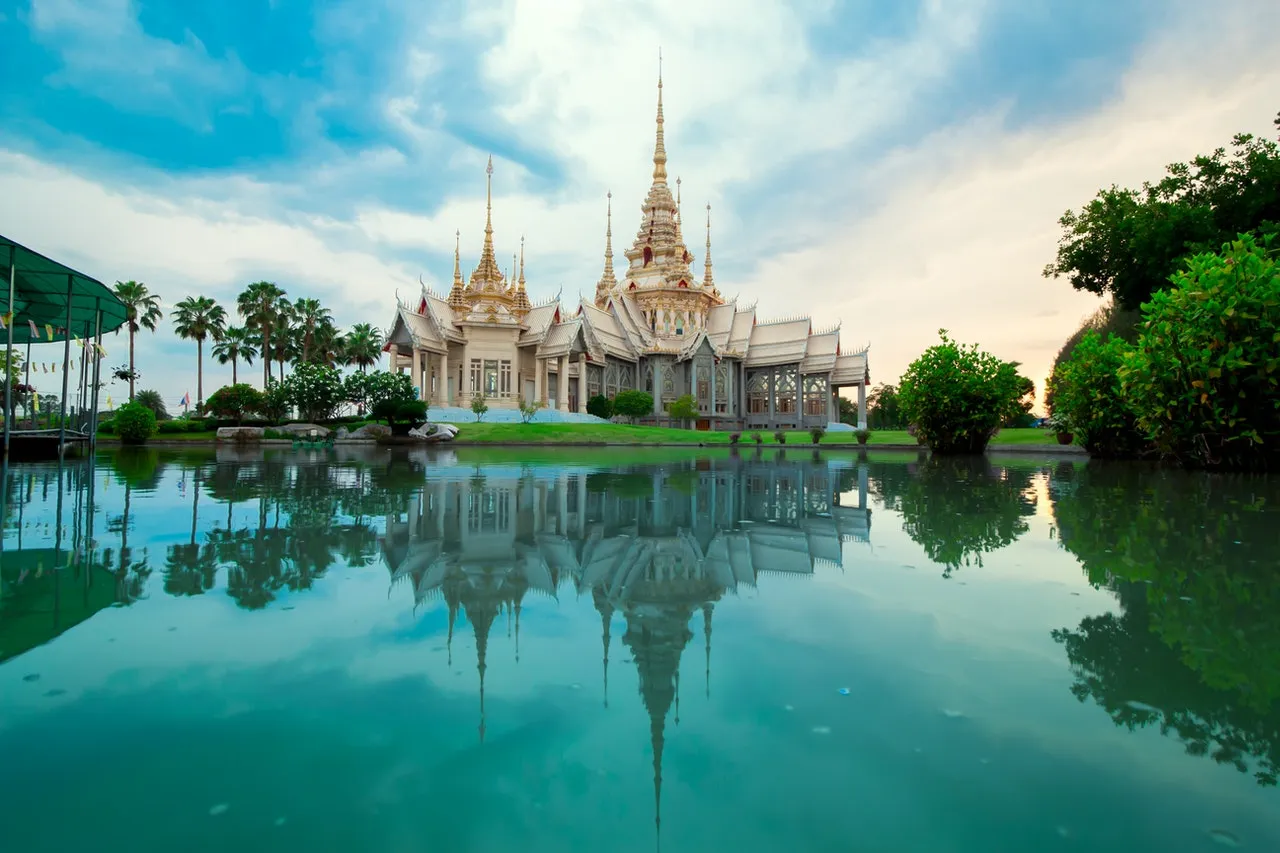 1. Bangkok
Bangkok, Thailand's capital and largest city, is a buzzing cosmopolis of skyscrapers, magnificent Buddhist temples, glittering nightclubs, and traditional floating markets. Bangkok also consists of many canals networking, and the highlight is the Chao Phraya River, which you may tour on a long-tail boat cruise. Bangkok is home to numerous shopping malls and markets for those in a shopping mood. Khao San Road can be considered one of Bangkok's best places for the cheapest shopping and nightlife. And also, the city is well known for its myriad of temples, including the sacred Wat Phra Kaew, which contains the Emerald Buddha. If you want to explore Thailand's local life, Lumpini Park park may be the best place. It is located in the city center and is a beautiful area for family fun away from the noise and crowds of Bangkok Boulevard. Sporting venues host Thai boxing matches.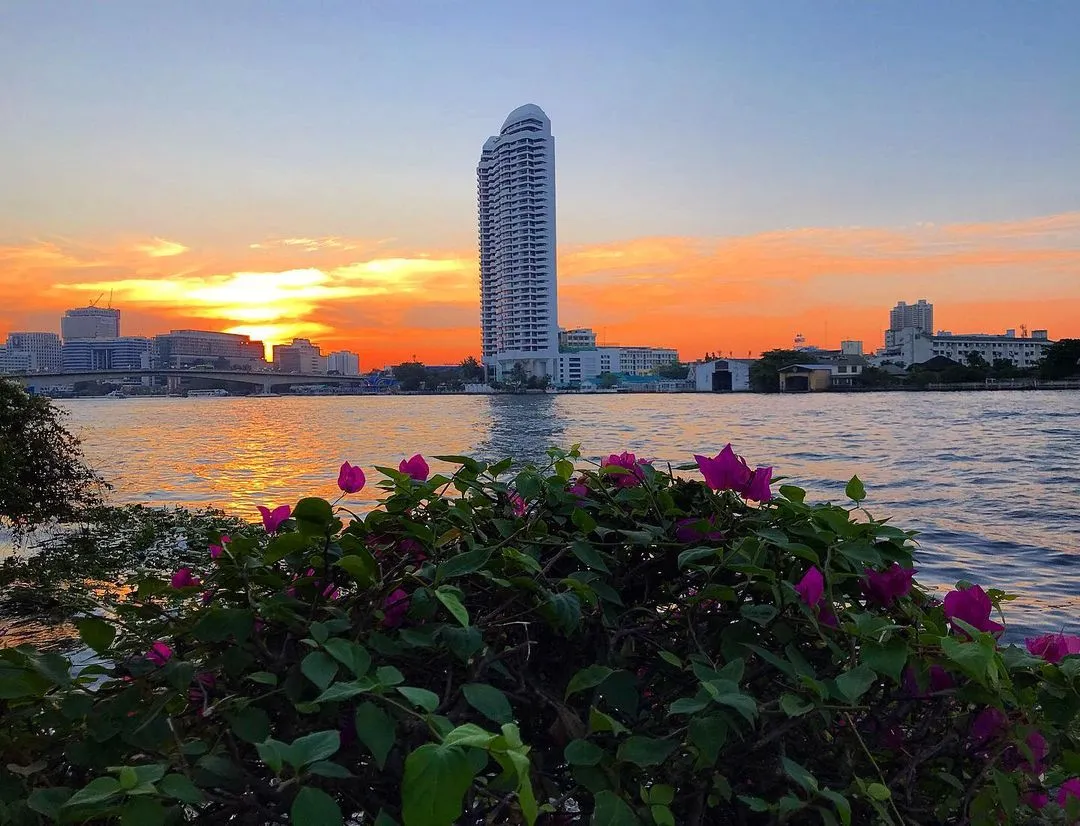 2. Chiang Mai
Surrounded by misty, jungly mountains, Chiang Mai is one of the favorite destinations in Thailand. Those are looking for another side of the country, including ancient constructions, mountainous landscapes, and thick tropical rainforests. Doi Inthanon National Park allows you to explore wildlife in Chiang Mai. It is part of the Himalayan mountain range and home to remote villages and breathtaking views. Doi Suthep, Wat Phra Singh, and Wat Phra That Doi Suthep are among the active Buddhist temples in this area. Chiang Mai also has handicraft markets, massage and beauty parlors, botanical gardens, and an elephant nature park where travelers can bathe and feed the elephants.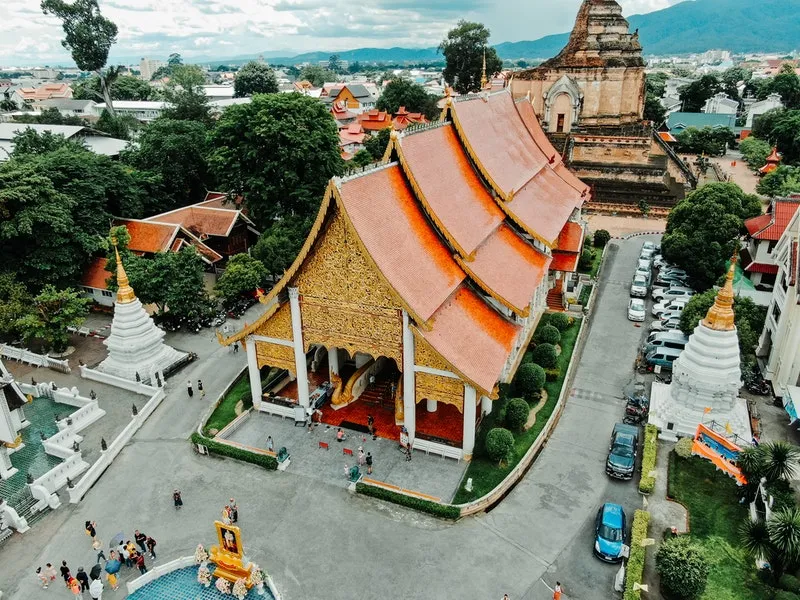 3. Ayutthaya
Ayutthaya, a UNESCO world heritage site, is located about 80 kilometers north of Bangkok. You should make your way to Ayutthaya if you are interested in Thai history. The park, which spans 289 hectares, is bordered by three rivers and extensive moats. The ancient city Ayutthaya was once Thailand's capital during the kingdom of Siam in the 14th century. At present, you can tour the kingdom's ruins while walking the Ayutthaya Historical Park, including monasteries, temples, statues, and archaeological ruins. Bang Pa-In Palace, Wat Lokaya Sutha, Wat Phra Si Sanphet, and Wat Chaiwatthanaram are the major attractions on the site. Don't forget to stop at Ayutthaya Floating Market for a bite to eat.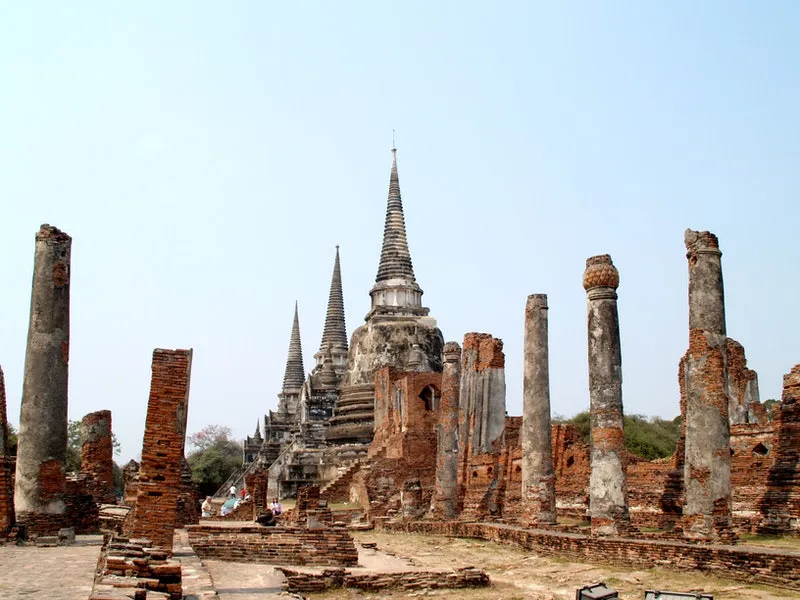 4. Ko Samui
Ko Samui is Thailand's third-largest island, and it is home to mountainous rainforests,palm-fringed beaches, plenty of luxury resorts, and breathtaking sunset views. Today, Ko Samui is one of Asia's most famous tourist destinations. There are also plenty of magnificent Buddhist temples. The most famous one is Wat Phra Yai, a 12-meter-tall Big Buddha. Koh Tao, a smaller island well known for scuba diving, is also short for Ko Samui. Another must-visit place in Ko Samui is Ang Thong National Marine Park. It has spread over 42 islands and provides accommodation for many exotic animal species.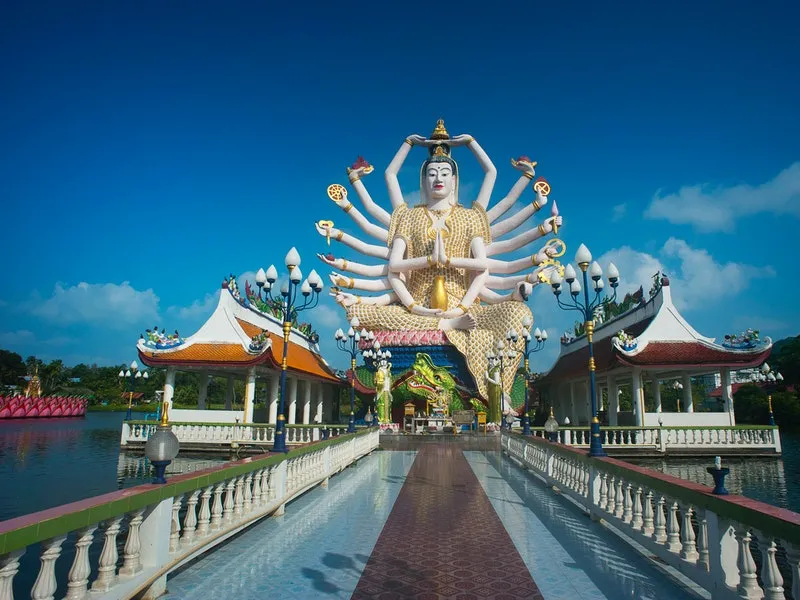 5. Phuket
Phuket island awaits you if you're seeking a beach vacation in Thailand, with its beautiful white sands, azure waters, and limestone cliffs. The island locates about an hour by plane from Bangkok, off the west coast of Thailand in the Andaman Sea. For the quiet scenery, you can visit Kata Noi beach. It is best to visit Nai Harn Beach under the shade of palm trees; and Surin Beach for luxury resorts and high-end cuisine overlooking the sea. Another main tourist hotspot is the Buddhist temple on Nakkerd Hill, where the 45-meter-tall Big Buddha towers over the island. Another one is the Wat Chalong temple, which is home to stupa said to hold a bone fragment of Buddha. Phuket is also a destination for ultimate relaxation and pampering, with options ranging from beach massage tents to world-class spas in breathtaking settings.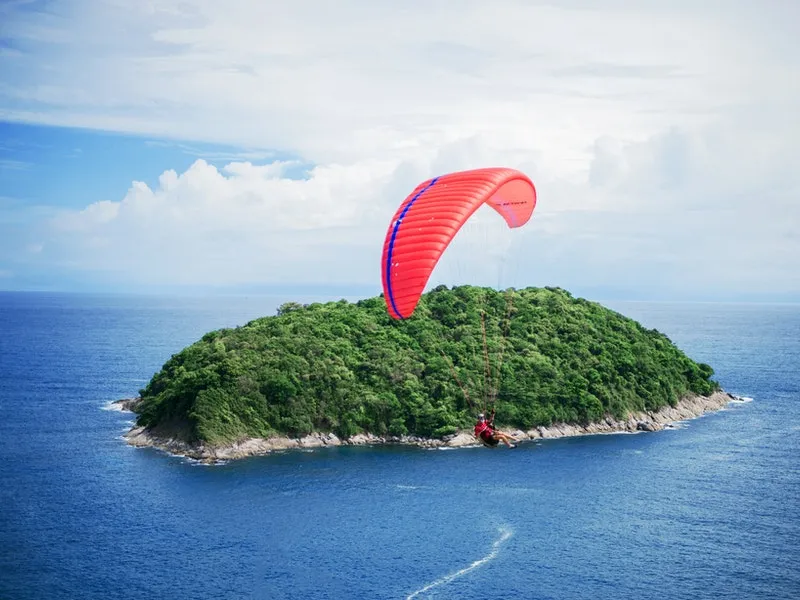 6. Krabi
Krabi province consists of more than 200 islands, and currently, most of them are protected areas designated as national parks. Krabi region is home to some of the most stunning beaches in Asia. Krabi cost, characterized by vertical steep limestone cliffs, is well known among the climbers. Stunning Railay Beach attracts climbers from all over the world, and it is also well known for its caves. Another main highlight in the Krabi province is the Phi Phi Islands, famous for Sailing, kayaking, and bird-watching. The area is filled with coral-fringed waters, surrounded by limestone, and Phi Phi islands are also renowned for snorkeling. For travelers looking for land, activities can explore Thung Teao Forest Natural Park, mostly virgin rainforest, which is home to warm-water natural pools and exotic flora and fauna.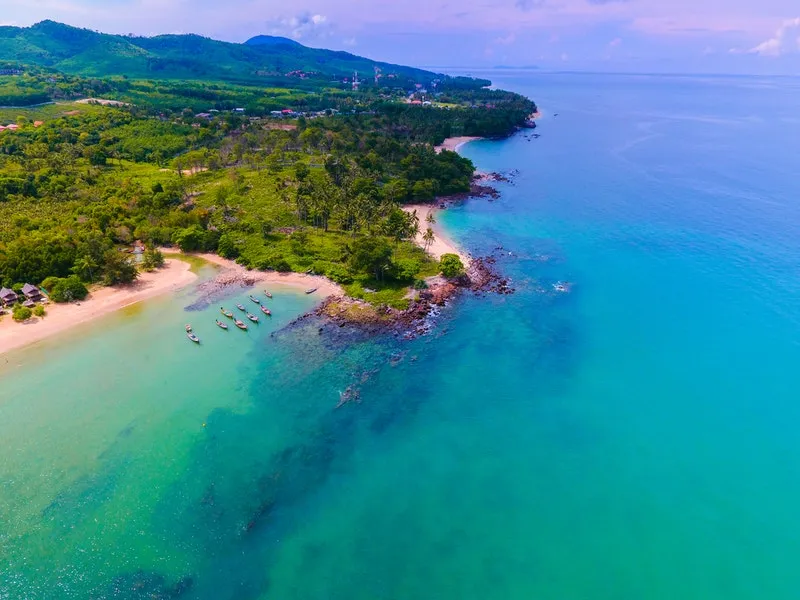 7. Kanchanaburi
Kanchanaburi is Thailand's third-largest province, and it is a diverse landscape filled with features everything from waterfalls, rivers, and mountains to Neolithic caves and national parks. So you can engage in many outdoor pursuits, including hiking, mountain biking, whitewater rafting, and fishing. The Kanchanaburi province has a direct connection to WWII, especially the bridge's construction over the River Kwai. Your trip to Kanchanaburi will not be meaningful without visiting some of the area's World War II sites and museums. They will tell you some of the dark memories of World War II. If you wish to stay long, Kanchanaburi also has a lighter side in the form of gorgeous wildlife to explore. The stunning Erawan Falls, which consists of seven tiers and emerald green ponds concealed in the deep rainforest, is located about 90 minutes north of the bridge.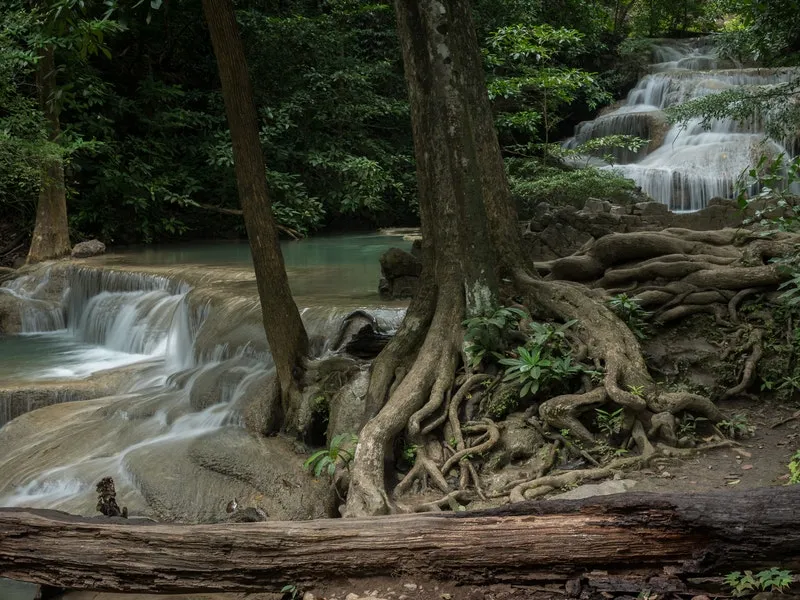 8. Sukhothai
Sukhothai, known for the nearby ruins of an ancient town of the same name, is a small city in northern Thailand. Historic Sukhothai is considered the first capital in Thailand during the 13th century. Today, the park consists of 193 ruins–a combination of 26 temples, a royal palace, and many monuments belonging to that era. So the Sukhothai historical park was named as a UNESCO world heritage site. The park is divided into multiple zones. Wat Mahathat is the most magnificent landmark, with nine enormous stupas (the main one housing Buddha relics), a pillared pavilion, and two nine-meter-tall standing Buddha figures. The park also contains sparkling lakes, sunken moats, and manicured gardens. If you want to learn about the park's history, Ramkhamhaeng National Museum can be called the best option for you. In addition to the historic city, the surrounding Sri Satchanalai National Park and Ramkhamhaeng National Park are both well worth a visit.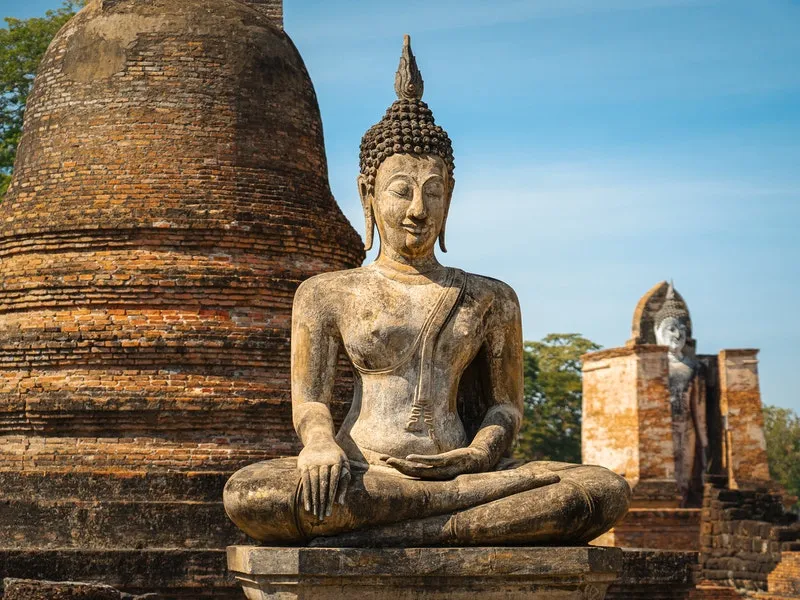 9. Chiang Rai
Chiang Rai, a mountainous city on the border with Myanmar and Laos, is well renowned for its Golden Triangle. Unlike other cities of Thailand, Chiang Rai is also home to impressive Buddhist temples. Wat Rong Khun (or White Temple) is coming up at the top of the list. Another attractive temple is the Wat Tham Pla, which can be reached by climbing a staircase flanked by the guardian Naga serpents. You can find a few museums in the city that demonstrate local heritage, culture, and art.
If you want to run away from the noise & crowds of busy Chiang Rai city, Saun Mai Ngam Park may be the best place. Its lovely green spaces, trees, and flowers make the park a nice place to relax and enjoy. You can also attend the flower festival at the year's end. Chiang Rai Beach is famous for picnics and riverboat cruises. In addition to the Chiang Rai city, the Gate of Siam located in the Laos border is an excellent place to enjoy breathtaking views. Namtok Khun Kon Forest Park features stunning waterfalls and nature walks. Lion Hill Cave is a thrilling cavern surrounded by dazzling landscapes, hiking trails, and picnic places.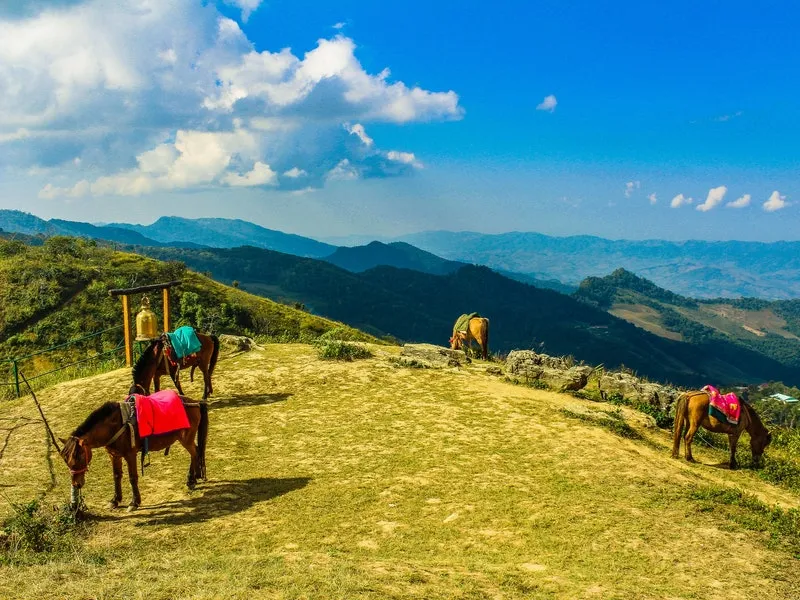 10. Khao Yai National Park
Khao Yai National Park, Thailand's oldest national park, is famous for spotting massive herds of Elephants. The park has spread over 2,000 square kilometers and includes rainforests, mountains, and grasslands. This beautiful national park is also a UNESCO World Heritage Site, with over 30 miles of hiking routes, some of which lead to breathtaking waterfalls. The Haew Suwat Waterfall, made famous by a scene in Leonardo DiCaprio's film The Beach, may be reached on foot when hiking through the park. Visitors can enjoy the walking and bike routes here, but keep in mind that most tracks require guides. While exploring, you may spot gibbons, jackals, and even bears in addition to the Elephants.