St. Clair's Falls
Last Updated On June 15, 2022
An idyllic representation of Sri Lanka's natural wonders, St. Clairs falls, another famous and most visited waterfall in Sri Lanka, situated in the Dimbula area in West Thalawakele, Nuwara Eliya district. When traveling to Nuwara Eliya along the Hatton-Thalawakale route, this breathtaking beauty entertains you to stop and have a good look at her.
The waterfall is fed by Kotmale Oya, a major tributary of the Mahaweli River, the longest in the country. Mountains surround the waterfall amidst the sky overlooking its moving clouds, and it is running through the lush green St.Clair Tea Estate. As a result, the waterfall is known as St. Clair's Fall. The fall is divided into two sections: Maha Ella, the Greater Fall, and Kuda Ella, the Lesser Fall. It reaches a height of 80 meters when combined. Water travels over three rocky outcrops through 2 segments to create this waterfall and falls to a massive pool below.
Because the fall is 50 meters wide, it is also regarded as one of the widest waterfalls in Sri Lanka and is known as the "Little Niagara of Sri Lanka." The amount of water visible now is limited because most of it is being used to develop the Upper Kotmale Hydropower Project. You may see The waterfall from the viewing deck by the road, where you can see the flowing cascade and the surrounding vegetation. If you want to get, you "ll need to walk down through the tea plantations. It is nevertheless a satisfying trek because you will be surrounded by mountains and vegetation while viewing St. Clair's Falls. But you're not allowed to access the base of the waterfall. A small restaurant and a museum about the Upper Kotmale Hydropower project near the observation platform: Ceylon Electricity Board maintains and is open from 8.30 A.M to 5.30 P.M.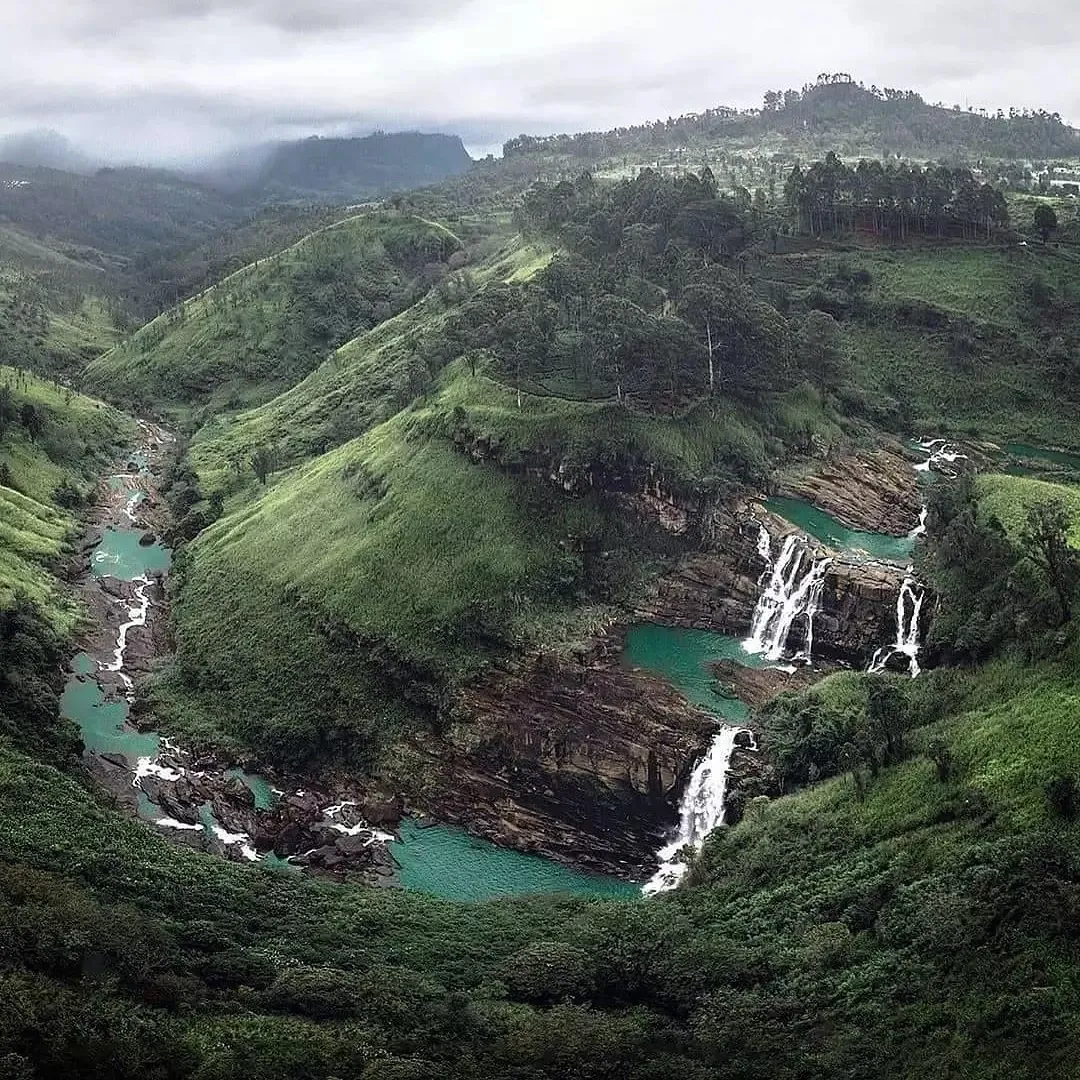 Best time to visit
St. Clair's Falls
From October to January welcomes rains and an overall wet environment; February is one of the most beautiful months. The weather is awe-perfect, topped with cozy droopy skies and mystical clouds; Summers hit during March – June, where the climate gets slightly warmer but never unbearable.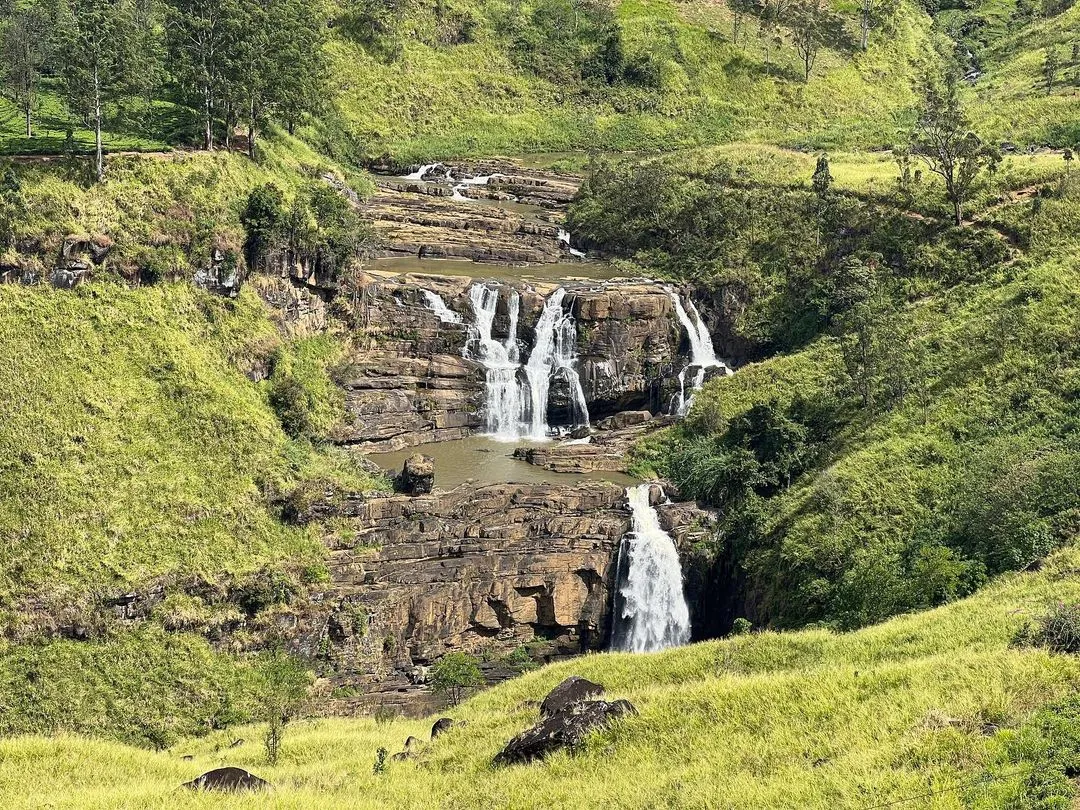 How to get to St. Clair's Waterfall
1. From Colombo
Take the Colombo – Hatton – Nuwara Eliya (A7) route to Pathana. Travel 3 kilometers further, and the waterfall will be on your left.
2. From Kandy
Take the Gampola route (A5) to Gampola, then continue on the Kandy road (AB13) to Nawalapitiya. Turn left onto the Nawalapitiya – Kotmale road (B317), then right onto the Nawalapitiya – Dimbula road. Turn left at the Pathana crossroads.