Tegenungan Waterfall in Bali
Last Updated On August 21, 2022
Bali's most famous tourist attraction is the Tegenungan Waterfall, located on the Petanu River in Kemenuh Village. The waterfall, which drops water from a height of around 66 feet, offers a breathtaking view. Tegenungan Waterfall in Bali is a beautiful haven for nature enthusiasts wishing to get away from the rush and bustle of city life. This journey is your chance to soak up the sun, relax on the rocks, explore the trails, and appreciate the quietness like never before, with a magnificent blend of beautiful landscapes, cascading waterfalls, and nature! Every year, many tourists visit the waterfall, and there is also a famous temple nearby for a completely different experience.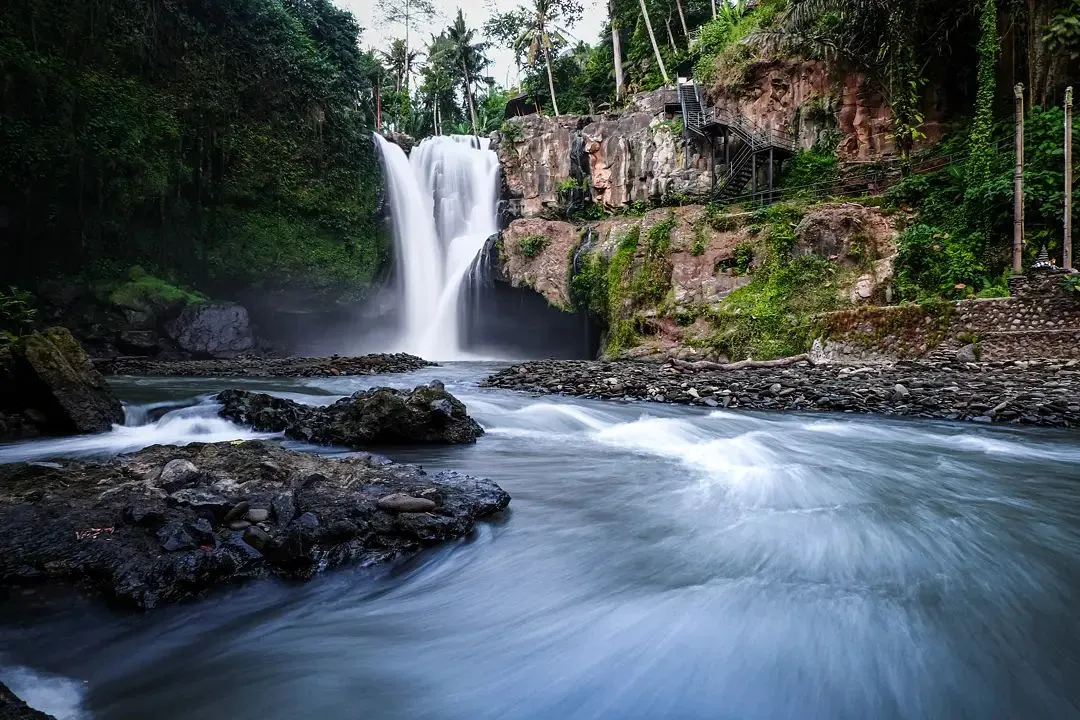 There is a climbable cliff, a sacred spring, and many food vendors. This hidden area, surrounded by lush tropical jungle, offers some breathtaking vistas that will stay with you for the rest of your life. Visit this waterfall to cool off and grip yourself in the peace and tranquillity it provides.
Photo by Maksim Shutov on Unsplash
If you're seeking adventure, all you need is a jump from the Tegenungan Waterfall. However, the activity is risky because the water is shallow, and you could get significant injuries. You can, however, always enjoy a swing in the lush surroundings and take full advantage of nature's offerings.
Best Time To Visit Tegenungan Waterfall
The beauty of flowing waterfalls tumbling down a cliff furnished with lush greenery and a large pond at the bottom may steal your breath away. When the weather is clear, come here early in the morning or late in the afternoon and take a dip or swim in the cascading waters of Tegenungan Waterfall, Ubud, for a memorable experience! You can also listen to the chirping of birds at Tegenungan Waterfall. At the same time, the fresh air soothes your soul, making it the ideal vacation from the hustle and bustle of city life for nature lovers like you.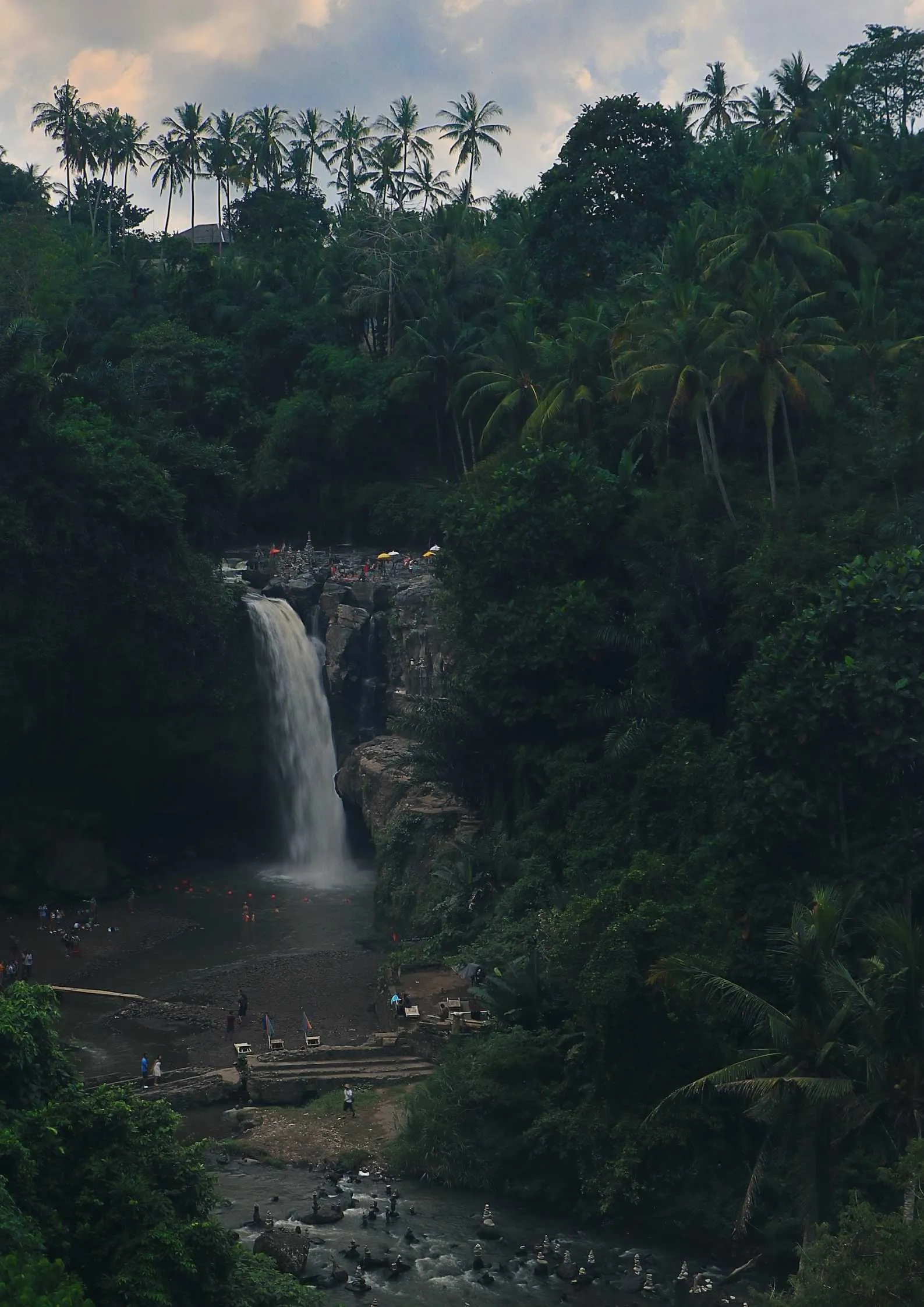 Photo by Marco Tjokro on Unsplash