Things To Do Trincomalee, Sri Lanka
Last Updated On November 12, 2021
Trincomalee is a lovely small town located on the east coast of Sri Lanka. Suppose you're looking for the most incredible beaches. You'll most likely end yourself on the east coast of Sri Lanka. Trincomalee is one of the most excellent beaches in Sri Lanka, with gorgeous white sand. The east coast is coming up and is much quieter than the south, so it's a great plan to go there. Wildlife, hilltops, and geological formations surround Trincomalee. Whale viewing and diving are both popular activities at Nilaveli Beach in Trincomalee. Take at least two or three full days in Trincomalee because there is so much to see and do.
Best time to visit Trincomalee | Weather in Trincomalee
In the dry season, between January to September is the best time to visit Trincomalee. Rainfall will be heavier from October to December. Trincomalee has an average temperature of 30°C throughout the year.
How to get to Trincomalee
From Colombo to Trincomalee
1. Bus - It takes around 7 hours.
Price of tickets - 300 LKR ($2)
Things to do in Trincomalee
1. Nilaveli Beach
Nilaveli is a coastal town in the Trincomalee district on the east coast of Sri Lanka. Nilaveli Beach is a quiet and secluded beach where the sand is white, and the water is clear. The long untouched coastline of Nilaveli makes it one of the best beaches in Sri Lanka. Walking along with the palms with your toes in the sand is the perfect way to spend some time relaxing in Trincomalee.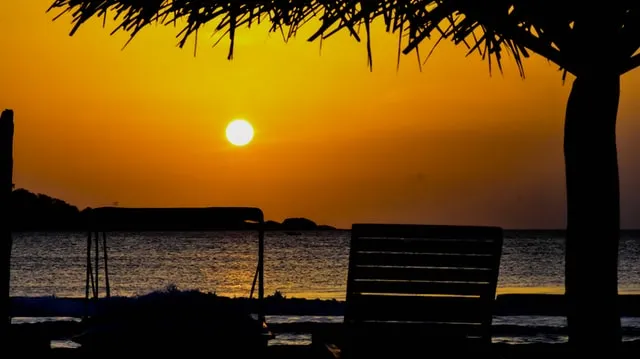 2. Snorkel at Pigeon Island
A 10-minute boat rides out of Nilaveli Beach is a small island with super clear water and a small white sand beach. Pigeon Island is great for a morning or afternoon tour. Don't forget your snorkel gear.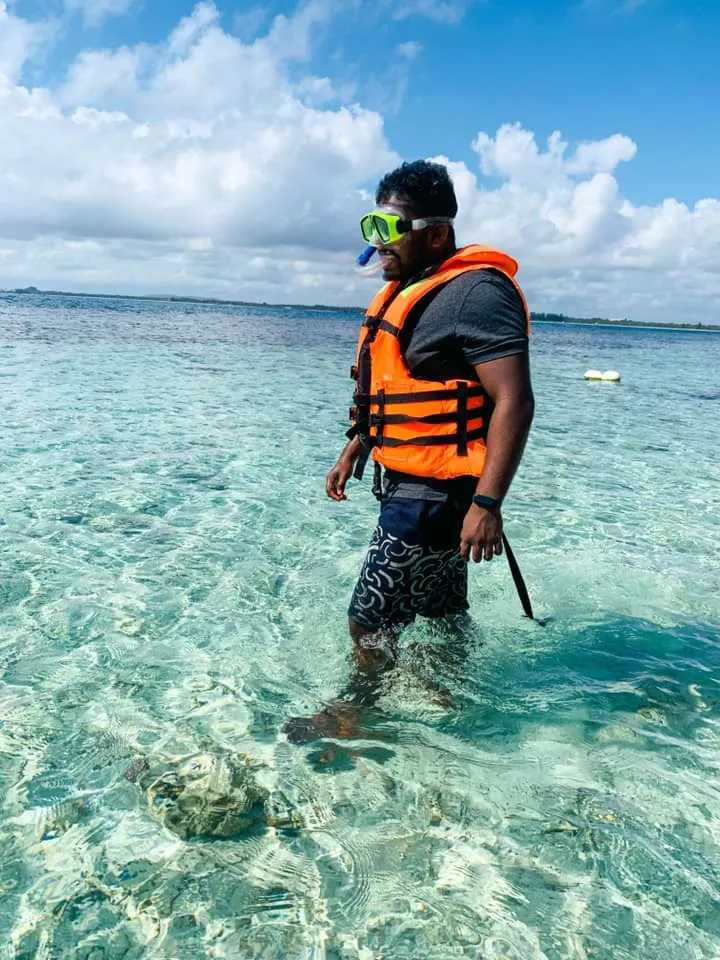 3. Whale watching in Trincomalee
Trincomalee is often mentioned as the best destination when it comes to whale watching in Sri Lanka. When joining a Whale-watching tour, you have the opportunity to encounter Blue whales, dolphins, and in some cases, Sperm whales. Expect a price of 5.500-6.500 LKR ($30-$35) per person for 2-3 hours of whale watching in Trincomalee.
Best time to go whale watching in Trincomalee
The whale watching season in Trincomalee runs from late March till early September. Did you know whale watching in Sri Lanka is good year-round? In Mirissa, the season starts December and runs until April. That means Sri Lanka offers around ten months of whale watching every year.
4. Visit Sri Pathrakali Amman Kovil
This beautifully colored Hindu temple is located in town and is easy to visit. It even might be your lucky day to experience an actual ceremony. During your little trip through town towards the temples or Fort Frederik, you might pass loads of dried fish stalls. Trincomalee town is full of real local life, where they don't necessarily have to live from tourism which is entirely different from the south.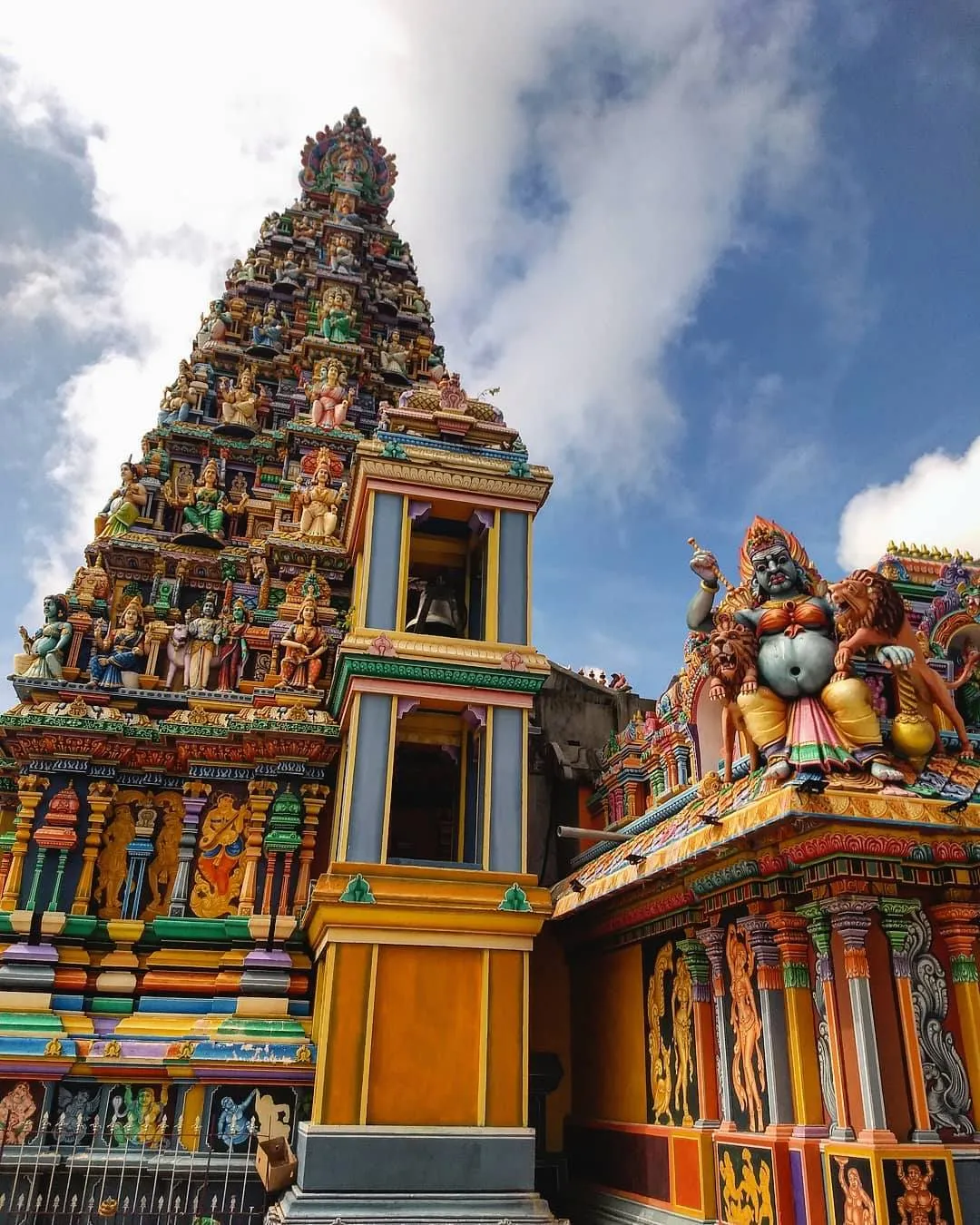 5. Visit Fort Frederik
Fort Frederik is an old fort built by the Portuguese. These days it is used by the Sri Lankan military, but it's open for visitors. You can see many deer within the fort and escape the day's heat because most of the fort is covered by trees.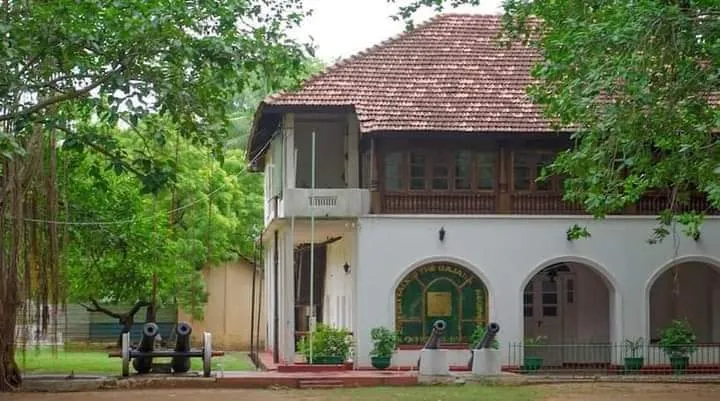 6. Relax at Uppuveli Beach
Most travelers that visit Trincomalee in Sri Lanka take Uppuveli as their base to explore the surrounded area. Uppuveli Beach is a small coastal town with plenty of trendy restaurants and a great overall atmosphere. From Uppuveli, you can easily plan a whale watching trip or visit nearby Nilaveli Beach and Pigeon Island. At the same time, the other side of the town is your entrance to Fort Frederick and the Koneswaram Temple.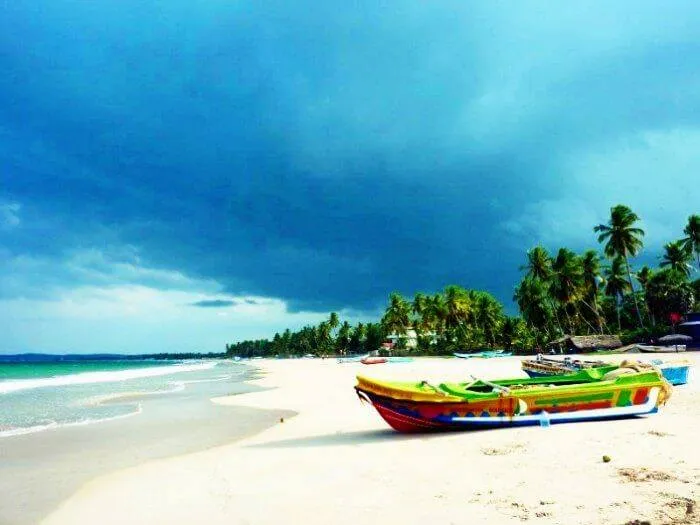 7. Enjoy the bay view at the Koneswaram Temple
From Fort Frederik, you can follow the road until the viewpoint area and Hindu temple Koneswaram. From this area, you can drink a coconut with a view over the whole Trincomalee bay. The temple is built in a great location with an insane drop into the ocean. Make sure the visit the back of the temple area.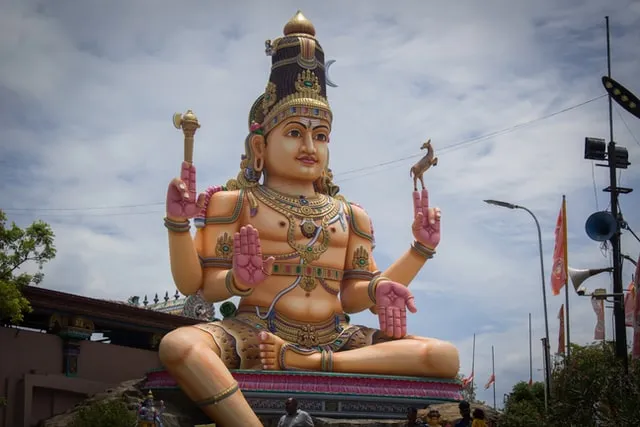 8. Hangout at Fernando's Bar
A great atmosphere directly at the beach makes Fernando's the perfect place to hang out in Uppuveli. During the day, you can enjoy fresh juices while relaxing on a sunbed. In the late afternoon, you can savor some sunset drinks while chilling in a hammock. Fernando's Bar has both good local and western food on the menu. I think there are better dining options in Trincomalee.