Things To Do in Unawatuna, Sri Lanka
Last Updated On December 20, 2021
Photo by Rowan Heuvel on Unsplash
If you are searching for a Sri Lankan beach trip, Unawatuna is one of the best beaches in Sri Lanka, Which has numerous tourist attractions because of its gorgeous bright white sands & tranquil blue water. This beach has the shape of lovely bananas & green palm trees surrounding it.
Best time to visit Unawatuna
You can visit Unawatuna anytime between October to April.
How to reach Unawatuna
it is 150km from Colombo to Unawatuna. there are several options to get from Colombo to Unawatuna, choose as you wish
1. Train-it takes 1hour and 50 minutes
Price of tickets -Rs.483-Rs.874(depend on class)
2. Bus-it takes 3hours and 20minutes (depending on traffic )
Price of tikets-Rs.3818-Rs.4552
3. Taxi-it takes 1hour and 30minutes
Price -Rs.10000-Rs.13000
4. Drive-it takes around 1hour and 30minutes
Price-Rs.1800-Rs.2600
9 Amazing things to do in Unawatuna
1. Enjoy the Unawatuna Beach
Unawatuna is a reasonably touristy beach full of lovely places to eat, relax, and swim. It has a beautiful atmosphere & you're on the beach you can hear the sound of gushing waves. It may give you a marvelous feeling that you never feel. At the beach, you can buy foods in every budget & taste as you wish. Just before sunset walking up & down the whole beach is one of the best things to do in Unawatuna beach. It will take around 15-20 minutes.

2. Flying at Dalawella Beach
It is 2.8Km from Unawatuna to Dalawella. You can reach Dalawella within 4 minutes approximately by hiring a tuk-tuk or a car. A coconut palm tree swing is at the beach, and you can swing it at the cost of 300 Sri Lankan rupees. If you have a go-pro camera, take a 360 shot while swinging. It is amazing. This beach is also less crowded. So this is a lovely beach for a relaxing walk. The water is calm & it is excellent for a swim. This beach also has a marvelous sunset view.

Photo by Alex Azabache from Pexels
3. Enjoy Surfing at Dewata Beach
Dewata beach is recommended for surfing in the Unawatuna area. There are lots of surf shops lined along the coast. From them, you can hire a surfboard for the cost of 250 Sri Lankan rupees for an hour. If you want to learn, surf in Sri Lanka there is also surfing schools. You can take lessons for around 2000 Sri Lankan rupees.
From November to May, this beach offers a variety of waves perfect for surfing.
4. Visit the Dog Care Clinic at Unawatuna
Dog Care Clinic at Unawatuna is a self-funding rescue center for street dogs all over Sri Lanka. The place helps to save the lives of thousands of dogs every day. You can visit the clinic, meet some dogs, & spend a few hours with them. At there, you can see some treatments and surgeries for the dogs. If you're a dog lover, do not forget to visit the dog care clinic.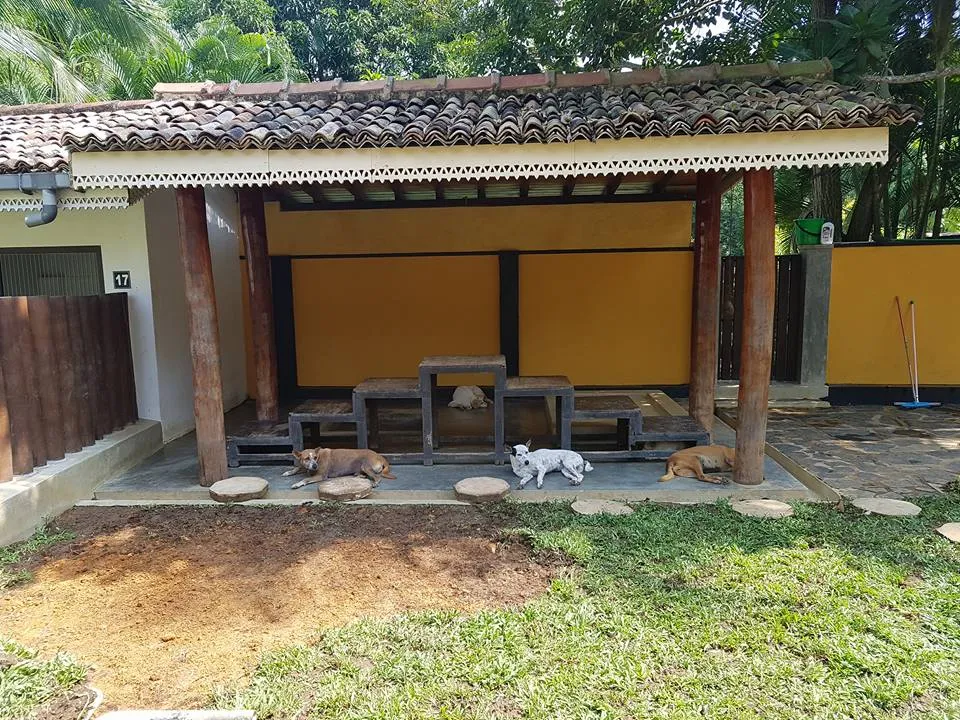 5. Visit the Galle Fort
Galle Fort is a fort complex that was built in 1588 by the dutch. Now it is a major attraction among the local & foreign travelers. It may take 2 or 3 hours to walk around & see everything in that large fort complex. There are some view spots in the Galle fort. You can take a fantastic view of the crystal clear blue ocean as well as the fantastic sunset in the evening. Don't forget this superb location in the Galle fort.
Old dutch hospital

Martine museum

Dutch church

Clock tower

All saints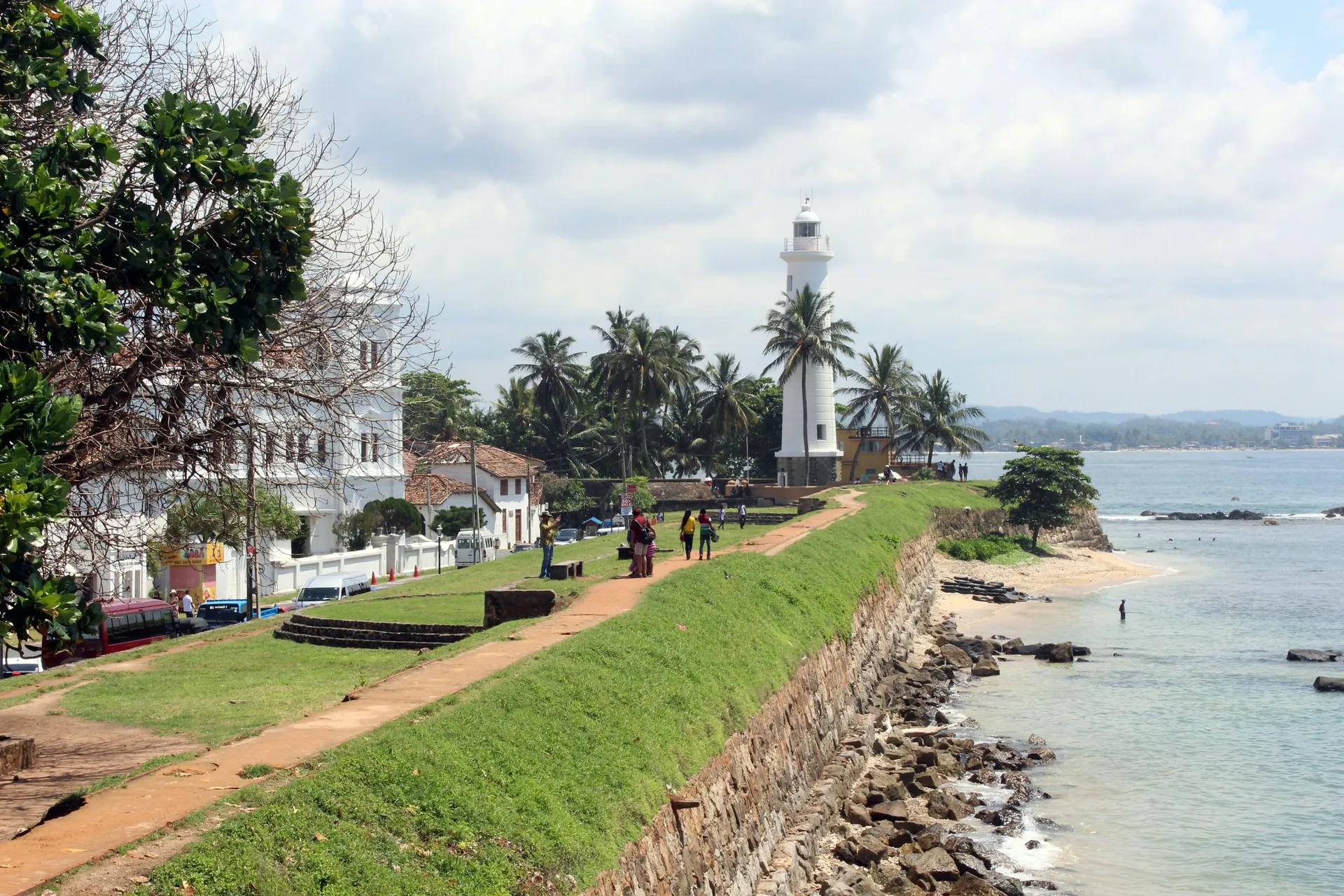 6. Visit Galle Lighthouse
Galle Lighthouse is considered the oldest lighthouse in Sri Lanka, built by the Britishers when Sri Lanka was under colonization. This lighthouse also belongs to the Galle fort complex & it is an excellent place to take photos, chilling with ice cream by admiring the view behind it.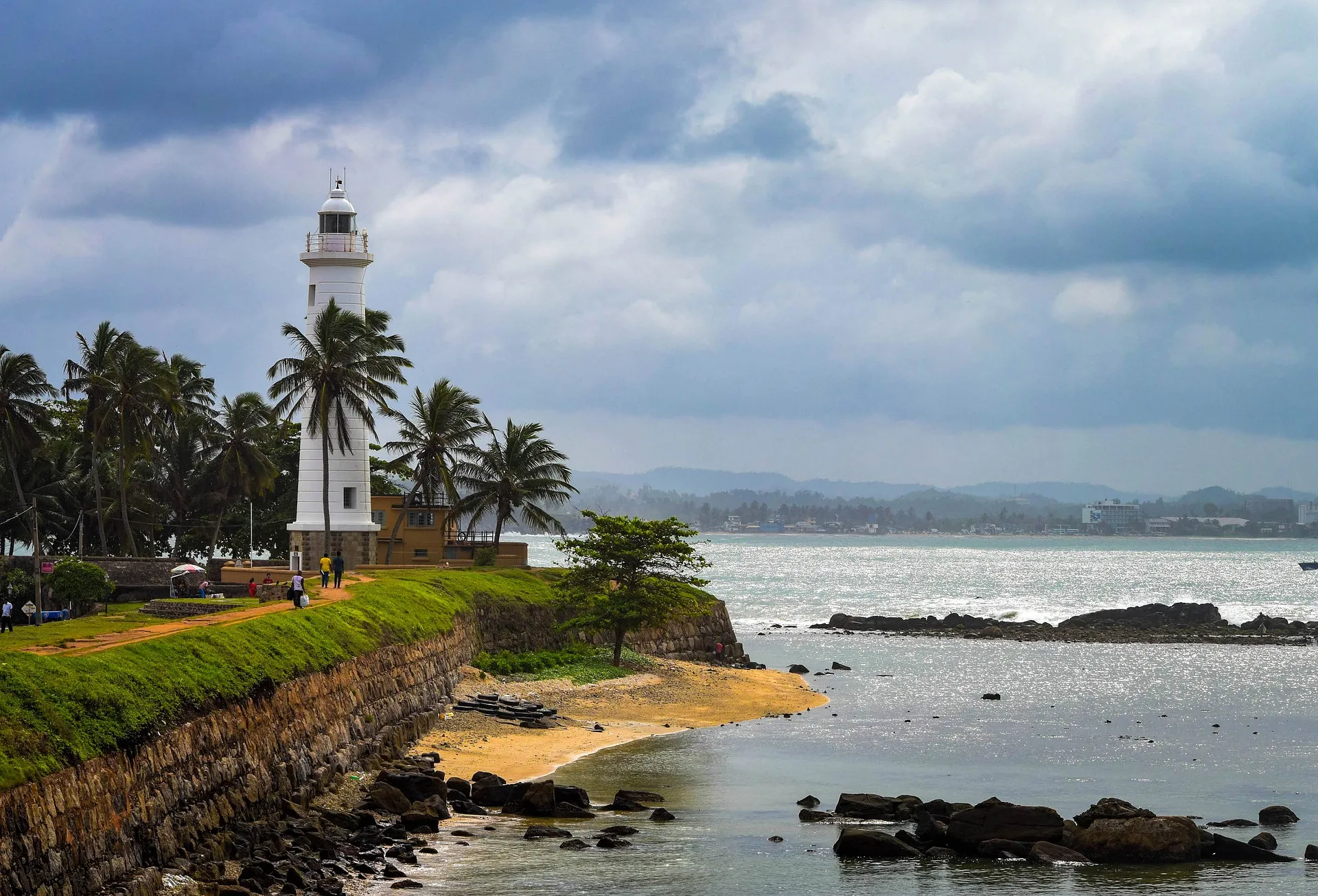 7. Snorkeling at the Jungle Beach Unawatuna
Jungle Beach is a hidden bay that is surrounded by a jungle. On this beach, tides are not strong because they are blocked by a huge coral reef which is only second to the great barrier reef in Australia in size. So this is a nice place for swimming & snorkeling. Snorkeling with the turtles, dolphins, moray ells, reef sharks & coral life may give you an unforgettable experience.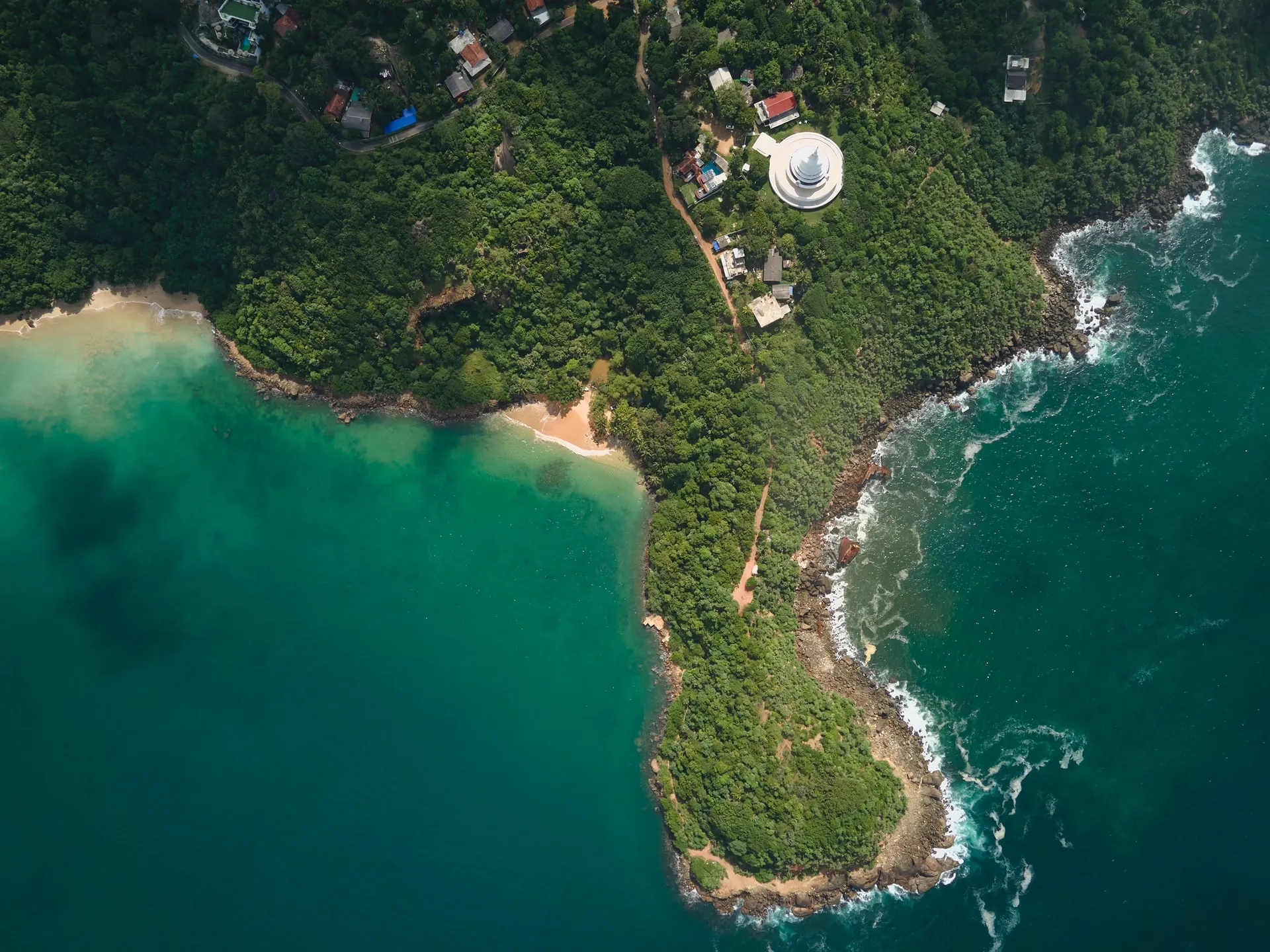 Photo by Meshaun de Silva on Unsplash
8. Visit the Turtle Rescue Sanctuary
Turtle Rescue Sanctuary can call as the little hospital for the turtles. If you're a turtle lover, you should visit there. In the center, you can see injured turtles missing their legs & shell broken and the newly hatched cute baby turtles. When they swim, it is very adorable to see. It takes 500L.K.R for the turtle rescue foundations as the entering fee.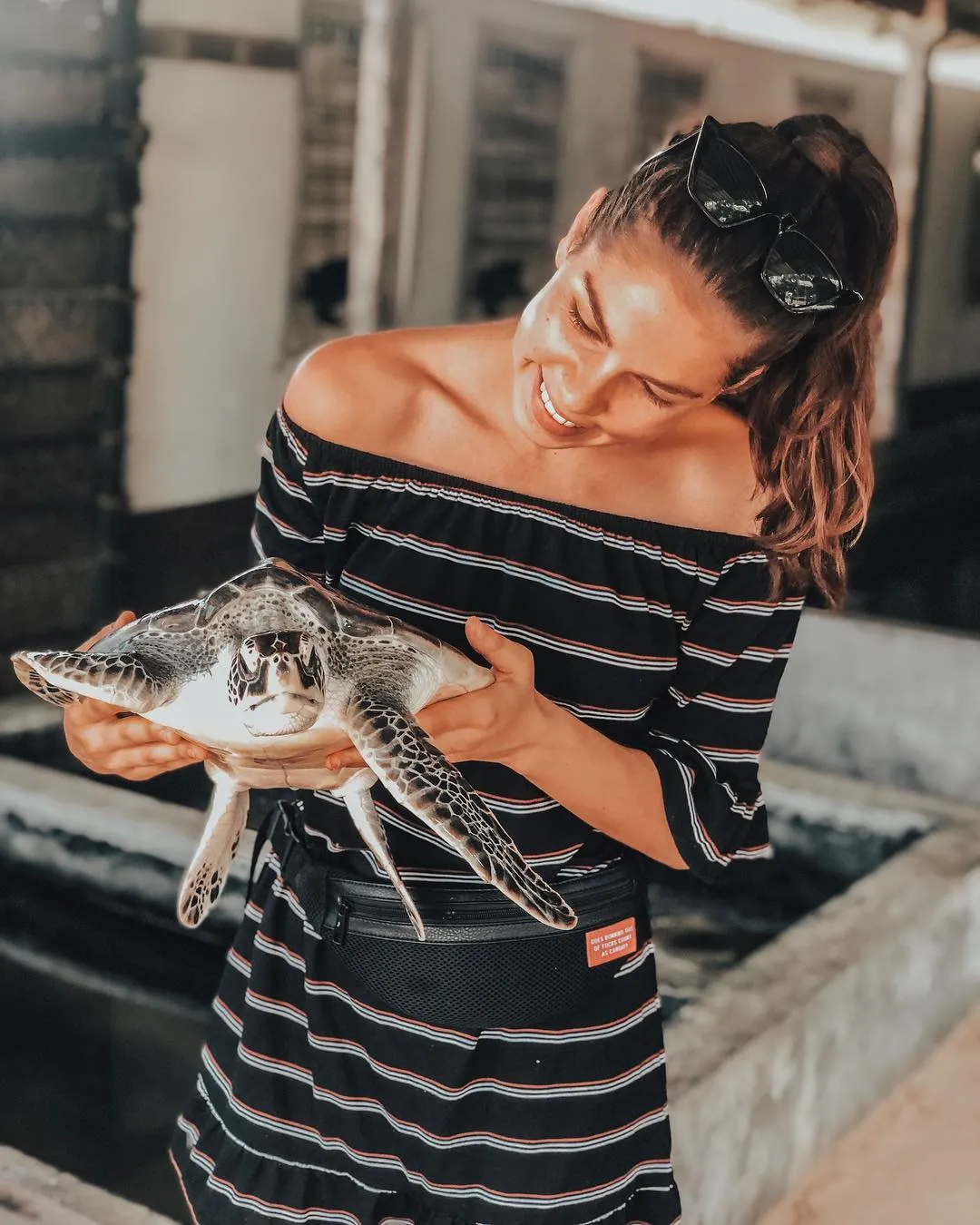 Photo by DutyFreeDuo @ Facebook
9. Taking the blessings at the Japanese Peace Pagoda
Japanese Peace Pagoda is another famous destination among the locals & foreigners who visit in Unawatuna area. It's a pagoda located on the top of Rumassala, west of Unawatuna. It was a gift from a Japanese Buddhist monk in 2005. It takes around 20 minutes to reach the pagoda from the west area of Unawatuna. You can take a marvelous view of the ocean at the temple. Remember to dress decently because it's a pilgrimage site.