Tibumana Waterfall in Bali
Last Updated On July 15, 2022
Tibumana waterfall is one of Bali's most glorious waterfalls. The walk through the rainforest, the lovely palm tree-lined road directing to it, or the sound of flowing water before you even see it will be unforgettable. Incredible, say a few people who have observed the beauty and elegance firsthand. You'll feel like you're going off the beaten road as you make your way to Tibumana Waterfall. It's a fantastic drive that will make you feel like you've discovered the Bali of 20 years ago, with charming villages, narrow roadways, and a picturesque environment that transforms from green to greener and greener. You can find Rice fields, coconut palms, banana trees, and temples here.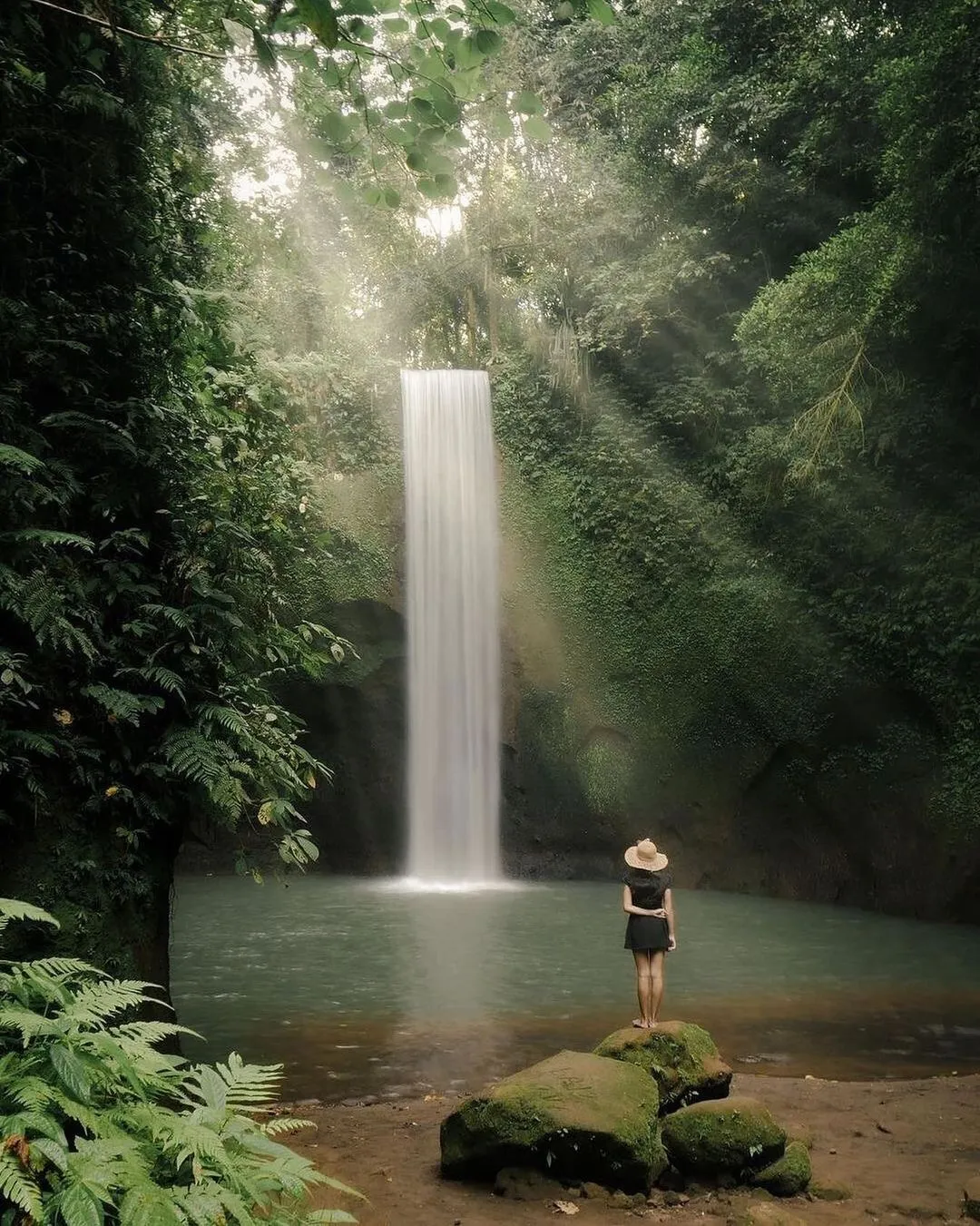 Pack your swimsuit and extra clothes, and refresh your senses with a pleasant swim in the waterfall. Diving is not an option because the water is just 6 feet deep. You can stand directly beneath the waterfall and allow the hydro pressure to work its magic on your aches, pains, and stress reduction. The tranquility attracts people to be sole for long periods of leisure alone. It's one of those spots where you want to come to relax and marvel at nature's beauty in solitude. Don't forget to bring your camera to capture all of these beautiful moments. Because the area is not overcrowded, you can strike various beautiful poses without being bothered. So, whether you want to chill yourself for the day or go on an adventure, Tibumana Waterfall should be on your bucket list.
Best time to visit Tibumana Waterfall, Bali
Try to visit Tibumana waterfall before 11 a.m. to avoid the crowds. The waterfall has increased in popularity in recent years, and it is currently one of the most popular tourist sites in Bali for many travelers.
How to get to Tibumana Waterfall
The Tibumana Falls locates to east of Ubud. This area, which includes the waterfalls of Suwat and Kanto Lampo, is only a 30-minute drive east of Ubud. The drive from Canggu or Seminyak will take you 1.5 hours and take you through heavy traffic. You Don't have to worry as Google Maps directions are pretty accurate in this area so that you won't get lost.
If you are staying in central Bali, the journey from Ubud to Tibumana Waterfall only takes approximately 45 minutes. The trip from Kuta or Denpasar to Tibumana Waterfall takes 1 hour and 30 minutes, but it is well worth it.
Tibumana Waterfall Entrance Fee
Tibumana waterfall has an entrance fee of 15,000 IDR (roughly USD 1.10). A free parking lot with a great paved surface is also available.
Tibumana Waterfall Opening Hours
The opening hours of Tibumana waterfall are from 8 a.m. to 6 p.m. daily. Check the calendar for local holidays, as these attractions are typically closed on such days.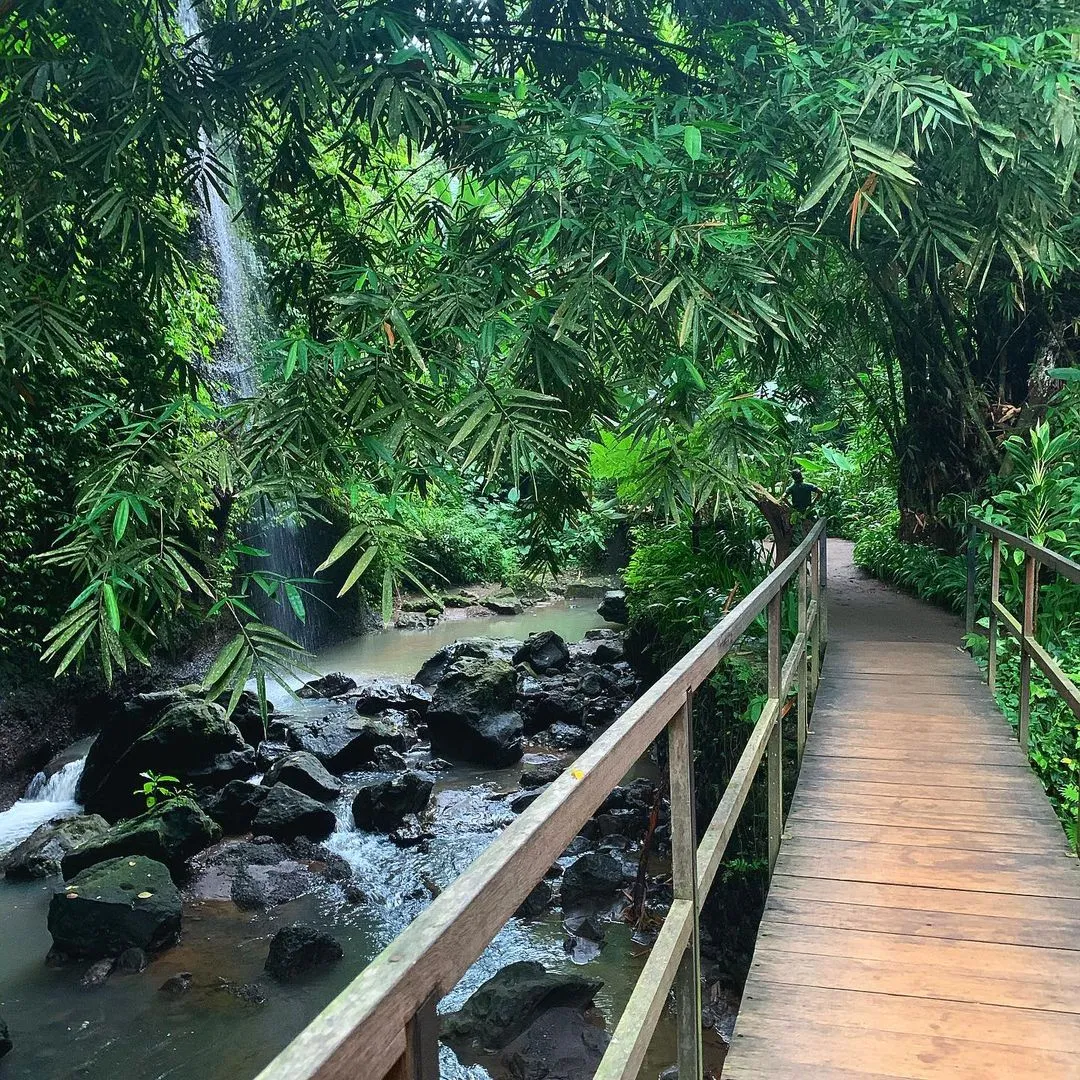 Tibumana Waterfall Height
Tibumana Waterfall is about 4 or 5 m in height. What differentiates it is the presence of a cave behind the waterfall fountain. The entire area is a photographer's dream. Everything contributes to the waterfall's beautiful splendor. Tibumana Waterfall is surrounded by spectacular natural vistas of lush trees, crystal clear river streams, craggy rocks, and freshly crisp river stones.