Tukad Cepung Waterfall Bali
Last Updated On June 25, 2022
Sometimes we need to take a path to embark on the most beautiful adventure of our lives. Numerous pathways in Bali will take you to remote locations. You will find these spots if you work a little harder to discover the treasures Bali has hidden away from commercial tourists.
Tukad Cepung Waterfall is one of these attractions to add to your travel itinerary in Bali.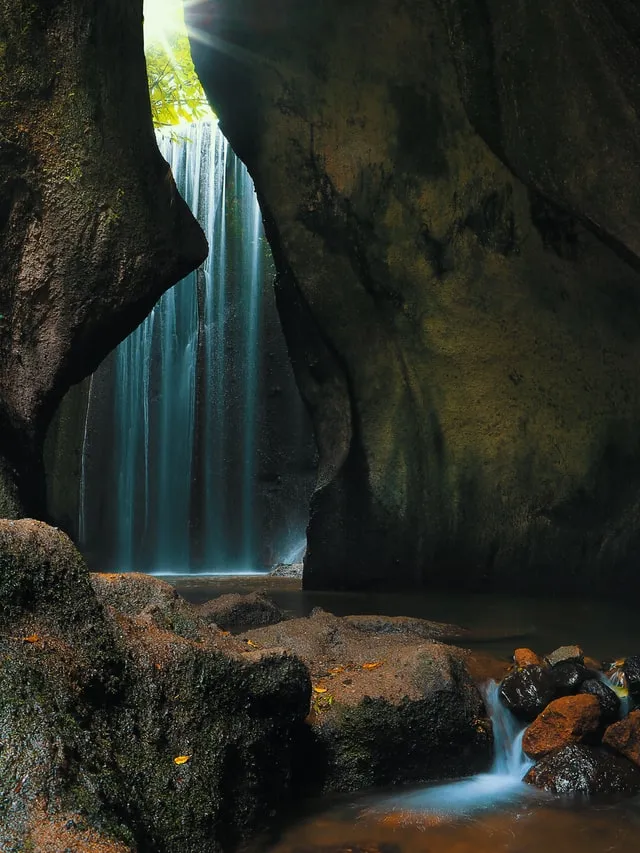 The magical and beautiful Tukad Cepung waterfall is located in the Sidemen district of Central Bali. Tukad Cepung, one of Bali's more unusual waterfalls tucked away between rocks, is a rising star among Bali waterfalls. Tourists come here in droves to capture the ideal Instagram shot. This waterfall is still considered to be Bali's best-untouched waterfall. The sunshine falls on the glistening waterfall, generating a rainbow that appears to be projected right up to you.
Best Time to visit Tukad Cepung Waterfall, Bali
The water accumulates within the cliffs during the rainy season and becomes extremely deep. As a result, visiting Tukad Cepung Waterfall during the monsoon season is not advised. During other seasons, though, you can stand and watch the water gently flow down and form a narrow stream inside the cliff. This location is relatively colder and provides an overwhelming sensation of solitude and tranquillity.
Tukad Cepung waterfall is best visited between 7 a.m. and 10 a.m. to avoid crowds, albeit it is one of Bali's less crowded waterfalls (but growing in popularity). The best time to visit the falls to catch the famous light rays is in the afternoon when the sun is directly overhead. When the light penetrates the cave's wall, you will notice a reflection of the light through the wall.