10 Amazing Things To Do in Sigiriya, Sri Lanka
Last Updated On November 12, 2021
When visiting Sri Lanka, Sigiriya should definitely be on your bucket list of places to visit. So here's a list down of the 10 best things to do in Sigiriya. Sigiriya is easily one of the most famous places to visit in Sri Lanka.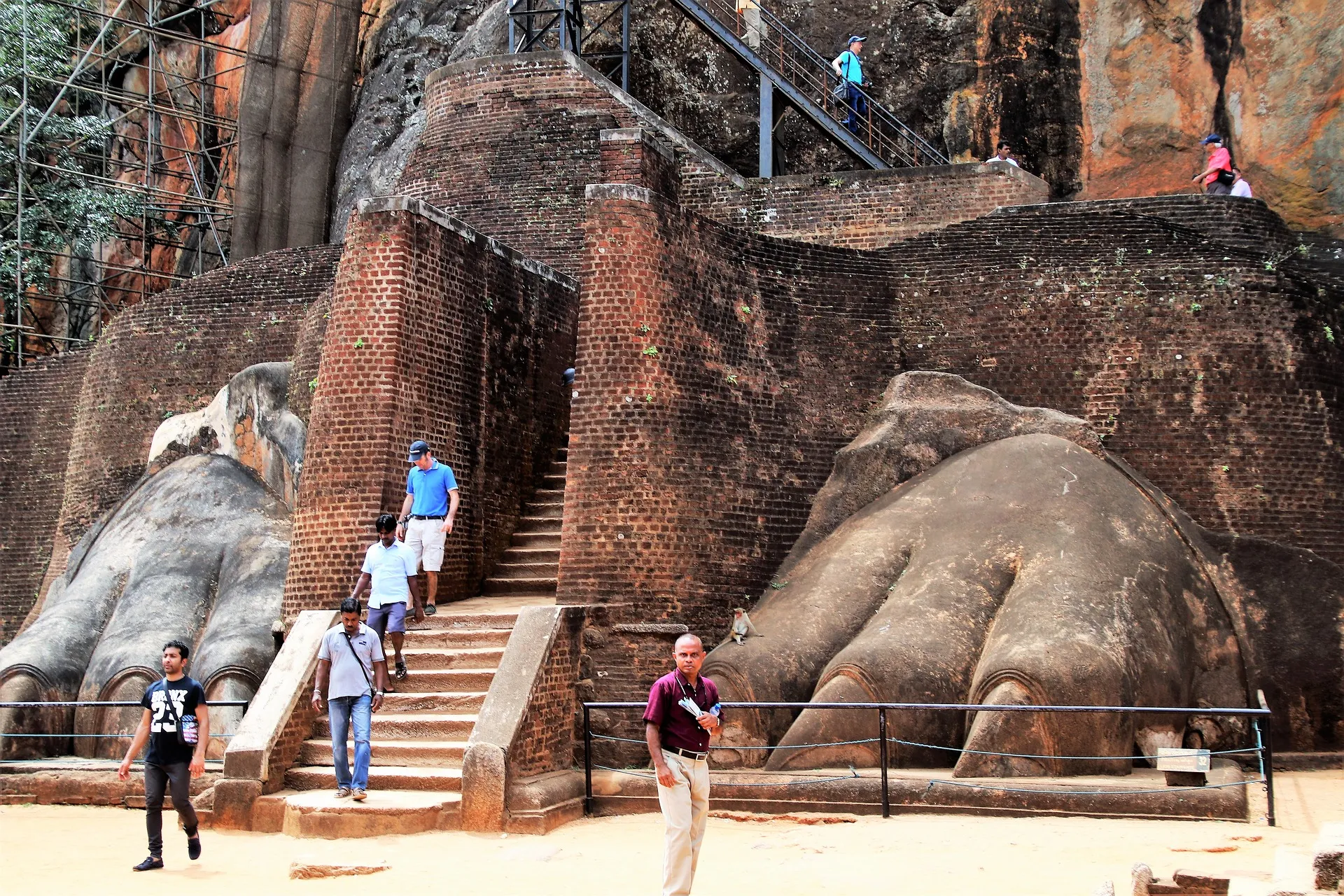 Why?
It is a landmark that has been photographed and shared by hundreds of thousands of people from all around the world. As well as this, there's plenty more to see and do, which is why Sigiriya is such an important stop on any tour of this spectacular country. So, to help you plan your stay and get the most out of your visit, here is a list of our 10 top things to do in Sigiriya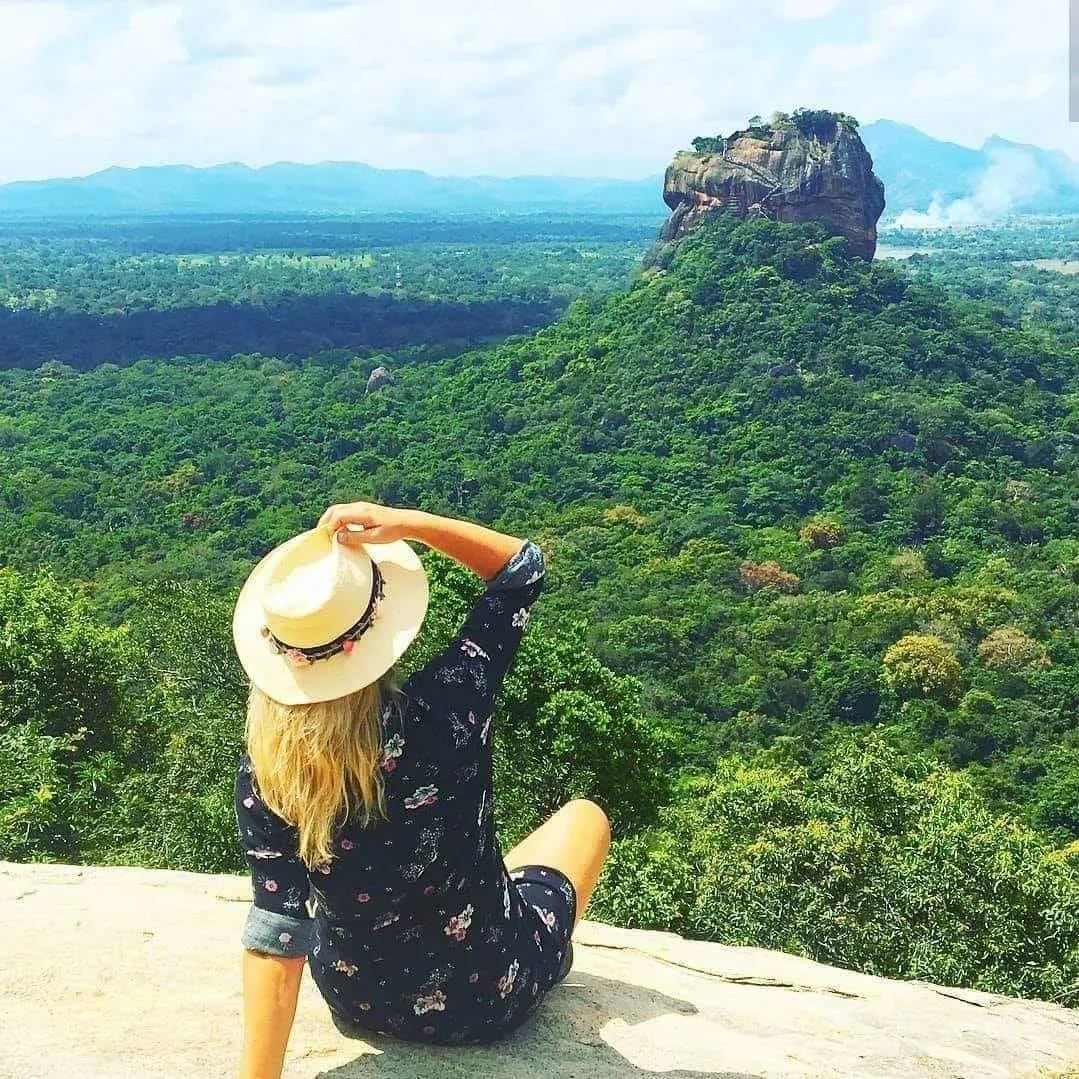 How To Get To Sigiriya, Sri Lanka
Getting around Sri Lanka is actually surprisingly easy, and there's plenty of options available to you.
For Sigiriya, here's a look at the 3 best options:
Bus - Buses run regularly all across Sri Lanka from all major towns and cities. They are probably the cheapest option available to you, especially if you are traveling solo. You can use 12GoAsia for booking bus journeys in Asia. You can check bus times and prices on 12Go Asia here.
Taxi (or Uber) - There are plenty of taxis all around Sri Lanka, and even Uber in Colombo. I would recommend using Uber more, as you know exactly what price you will be paying and can ensure you get a good quality vehicle. They are also usually much cheaper than taxis.
Tuk - We rented a tuk-tuk in Colombo for 4 weeks and used this to get around the whole of Sri Lanka. They are pretty cheap and fuel costs about $3-5 a day. They have the added benefit that you can visit places that are a little off-the-beaten-track and you never have to rely on anyone else.
If you're flying into Sri Lanka and only plan on visiting Sigiriya for the whole of your trip, then it's best just to grab some transport straight from the airport, rather than heading into a busy city like Colombo.
Things to do in Sigiriya Sri Lanka
Climb Sigiriya Rock (aka Lion Rock)
Enter Pidurangala Rock
Discover More At The Sigiriya Museum
See The Elephants At Minneriya National Park
See Even More At Kaudulla National Park
Go On A Hot Air Balloon Ride!
See What in Polonnaruwa kingdom
Dambulla Cave Temple
Take A Day Tour To Anuradhapura
Relax In The Sun At Trincomalee
1. Climb Sigiriya Rock (Lion Rock)
Throughout most of the year, Sigiriya Rock is open from 7 am till 5:30 pm. The morning time is the best time to visit Sigiriya, as it is much cooler than it will become at midday. The ideal time would be to arrive about half an hour after they have officially started letting people in. That way, you avoid walking up behind large crowds. Probably around an hour takes to climb Sigiriya rock. However, if you head up during peak times, you might take a bit longer. Especially if you want to see sights along the way and stop for photos.
How Much Does It Cost To Climb Sigiriya Rock?
For locals, it's 50 Rupees and for all foreigners, it's 30 USD (5000 Rupees).
Is Sigiriya Rock Hard To Climb?
As long as you head up early before it gets too hot, then most people should be able to climb it. The only tricky part is the last ascent when you go up metal stairs. These can be a little treacherous when wet, so some might find this a bit daunting.
What Should You Wear When Climbing Sigiriya Rock?
Good shoes are a must. Flip flops aren't a smart idea, as you risk slipping at some point. Other than that, shorts and a t-shirt should be fine.
2. Enter Pidurangala Rock
Opening Times: 5 am to 5 pm. Pidurangala Rock is hard to miss, as it's situated right next to Sigiriya Rock! However, it is in itself a very impressive sight to behold. It is almost as high and also offers breathtaking views out across the surrounding forestland. Many people choose to climb Sigiriya Rock early in the morning and then walk up Pidurangala Rock to catch the sunset. You're welcome to do each one after the other, but it will be tiring and you'd be walking in the midday sun.
This is a popular place to visit for sunrise, and it's less expensive than Lion Rock.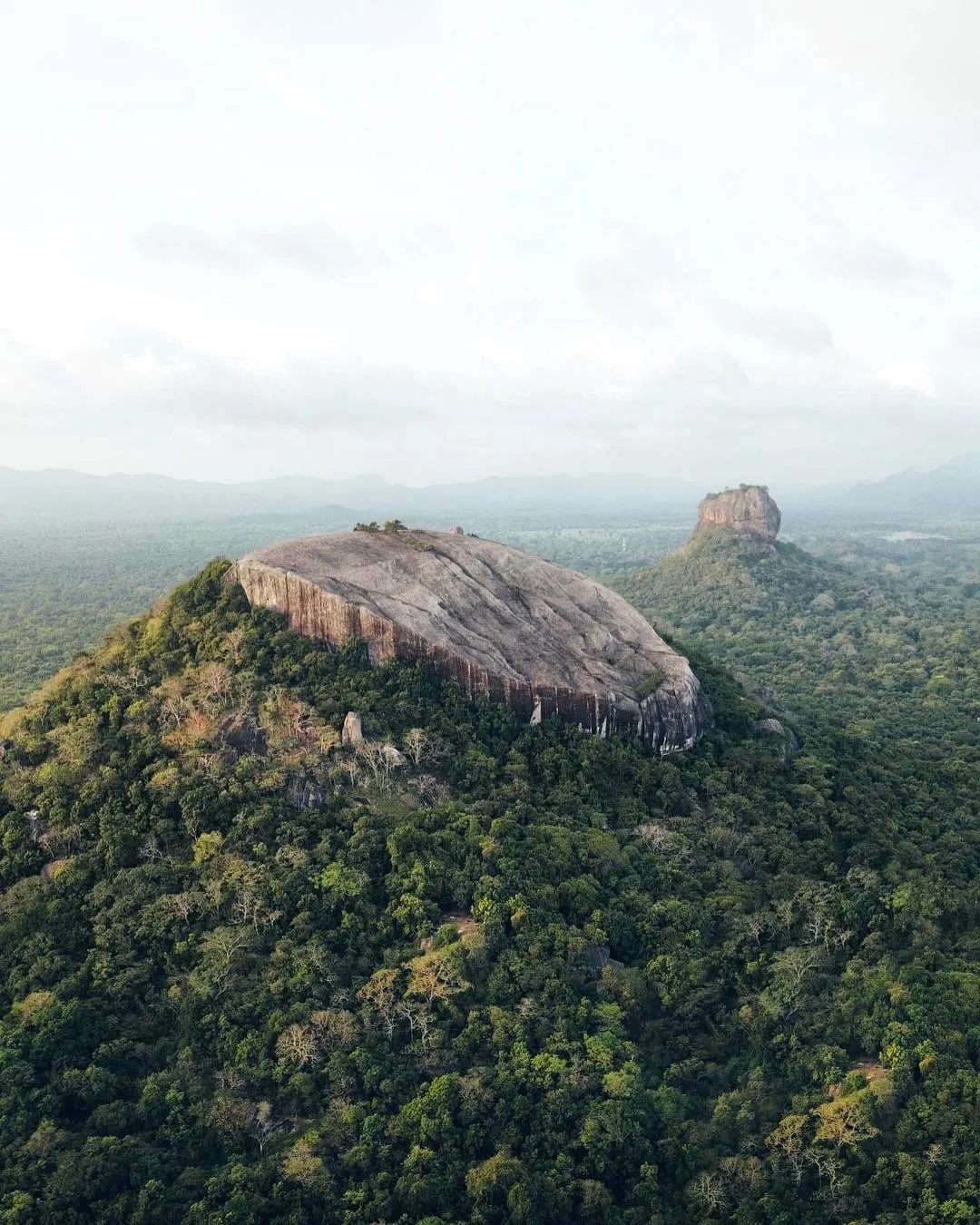 3. Discover More At The Sigiriya Museum
The Sigiriya Archaeological Museum is situated in the same compound as the Sigiriya Rock ticket office. Once you've paid your $30 entrance fee, this then covers you to visit the museum as well.
And you might as well, as it offers more in-depth history about the Sigiriya Citadel, as well as information about the Lion Rock Fortress and ruins they have unearthed nearby. Many recommend visiting the museum before you begin your climb. That way you will better appreciate everything you see on the way up and will have an understanding of the rock's historical importance.

4. See The Elephants At Minneriya National Park
Always lots of elephants to discover in Sri Lanka! If seeing elephants is on your list of things to do in Sigiriya, then you have to go on a day tour of Minneriya National Park. It's famous for attracting massive herds of elephants all throughout the dry season. It is also well known for its wide array of other wildlife, in particular, birds.
The cost of entering the park is $15 per person, and then you'll need to rent out a jeep safari for the day.

5. See Even More At Kaudulla National Park
Not far from Minneriya National Park, you'll find Kaudulla National Park.
It is similar in that it is also one of the country's most important locations for birds and is becoming increasingly popular with tourists choosing to visit Sigiriya. It also draws in large herds of elephants during the dry season. And with no guarantee when and where you will see these herds passing through, it's always a good choice to hedge your bets and head out for 2 safaris, instead of just 1!

6. Go On A Hot Air Balloon Ride
The Sri Lankan ballooning season runs through from November to April, and is certainly one of the most unique things to do in Sigiriya! If you catch it on a clear, sunny day, then the views of the sun rising out over the surrounding jungle canopies are truly incredible!

7. See What in Polonnaruwa kingdom
Only about an hour's drive from Sigiriya, you have the town of Polonnaruwa. Some of the most popular things to see in Polonnaruwa include Parakrama Samudra, Gal Vihara, and the Thivanka Image House. If you leave early you can spend the day exploring Polonnaruwa then head back to Sigiriya to catch the sunset.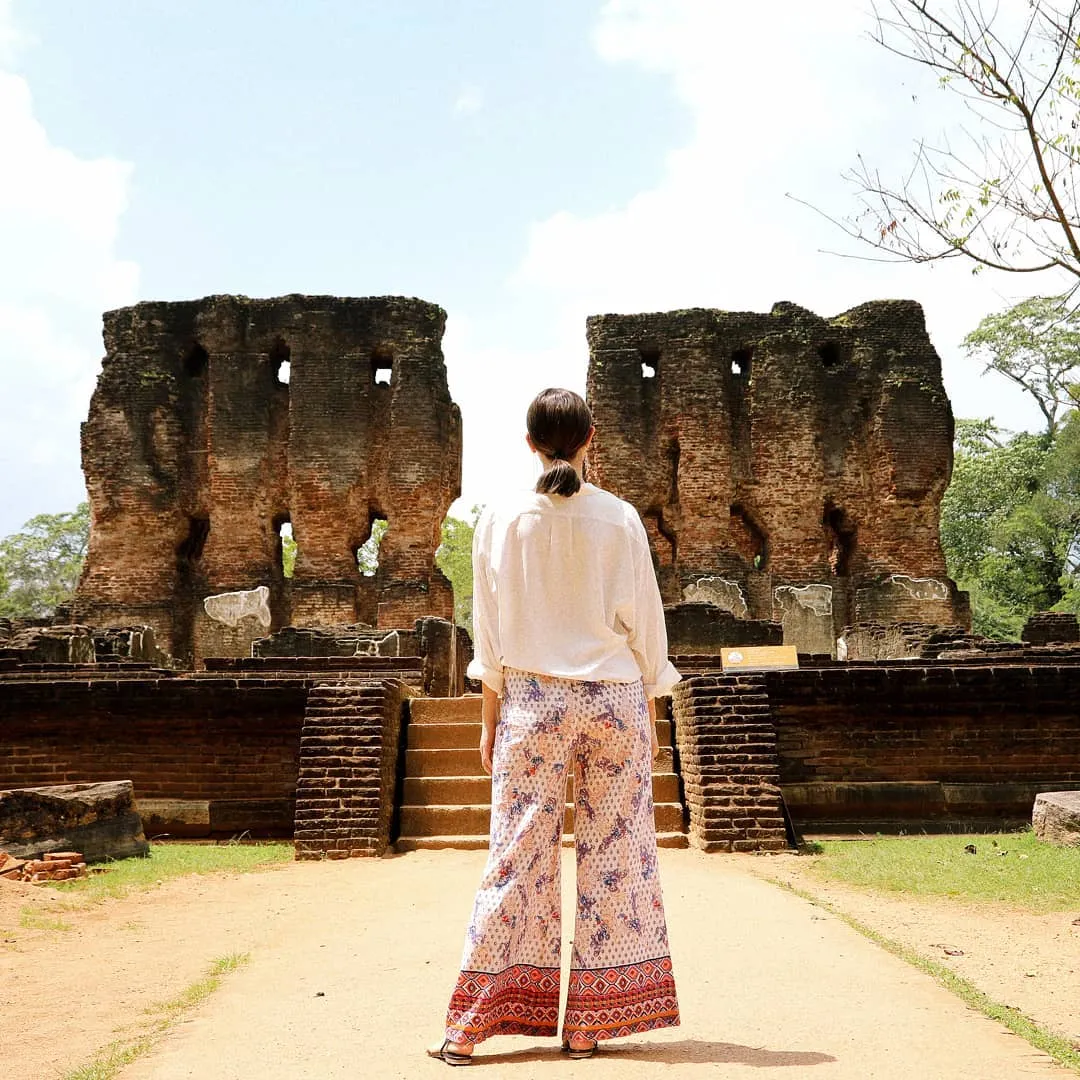 8. Dambulla Cave Temple
The small town of Dambulla is a nice place to visit, though you are limited in what to do there. It only takes about an hour to get from Dambulla to Sigiriya. It is a very unique spot that houses more than a hundred Buddha statues, all perfectly carved and preserved inside of individual cave temples.
There are 5 caves in total, each containing unique designs. It's worth hiring a guide to show you around. They charge around 1,000 LKR and can teach you more about the spot's incredible historical significance.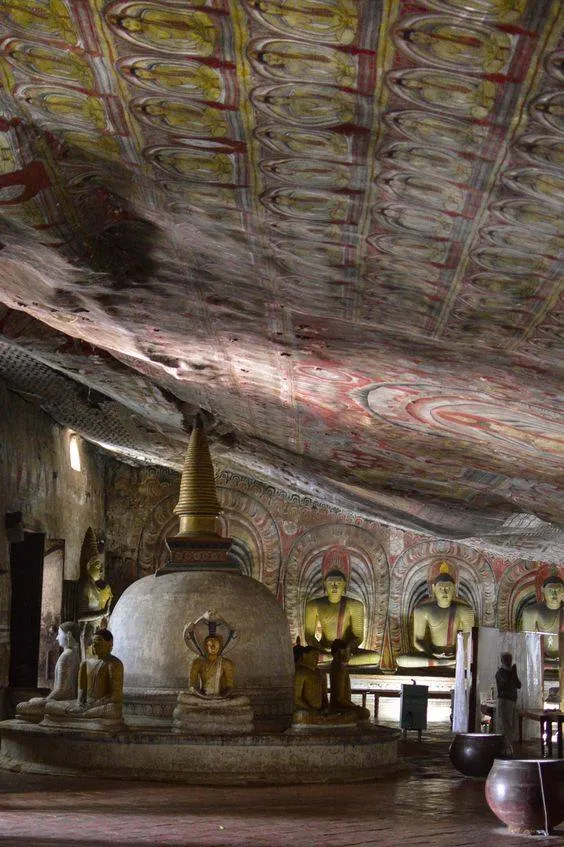 9. Take A Day Tour To Anuradhapura
If you are staying in Sigiriya all throughout your time in Sri Lanka, then there are 3 key places that you should be sure to make day trips to. The first is Anuradhapura, which is a wonderful city that is perhaps one of the most historically significant parts of the country. In particular, Mihintale. It is the ancient capital of Sri Lanka and includes some of the best-preserved temples and monuments from ancient Sri Lanka. If you head up there with your own transport then it costs just $25 to gain access to all of the many sites available in the Old City.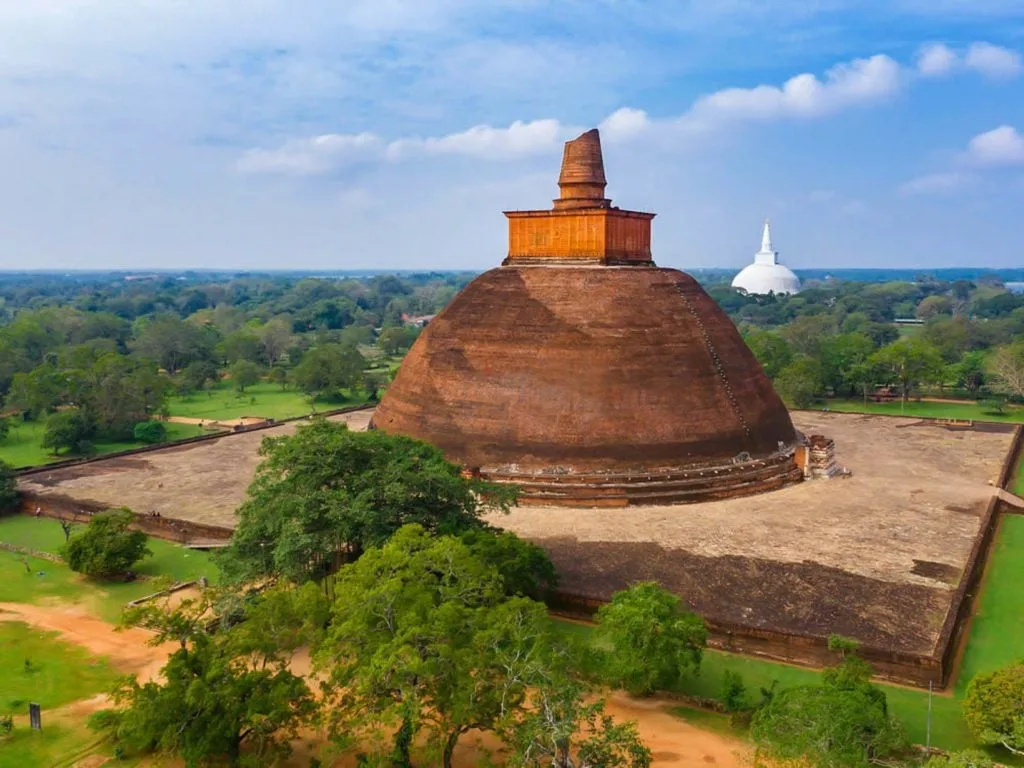 10. Relax In The Sun At Trincomalee
Trincomalee is our favorite seaside location in Sri Lanka. There isn't a lot of surf if that's what you're interested in. However, there are still so many wonderful places to visit in Trincomalee. What they do have is one massive long stretch of clean, sandy beach and a vast array of bars and resorts you can stay in for the day. The weather in Trincomalee is typically far hotter than in Sigiriya and there are a few things to do there. But we recommend heading up, getting yourself a sun lounger outside Fernando's, and spending the day sipping cocktails and swimming in the warm sea.