Can You Swim in The Bahamas?
Last Updated On June 25, 2022
The Bahamas consists of over 700 islands in the Atlantic Ocean, southeast of the US state of Florida. The Bahamas islands are famous for their stunning white sand beaches and the most transparent aquamarine water on the planet. Beaches in the Bahamas offer a variety of recreational water activities. Swimming, snorkeling, diving, kiteboarding, kayaking, surfing, sport-fishing, and shark encounters are some popular activities you can do in the Bahamas.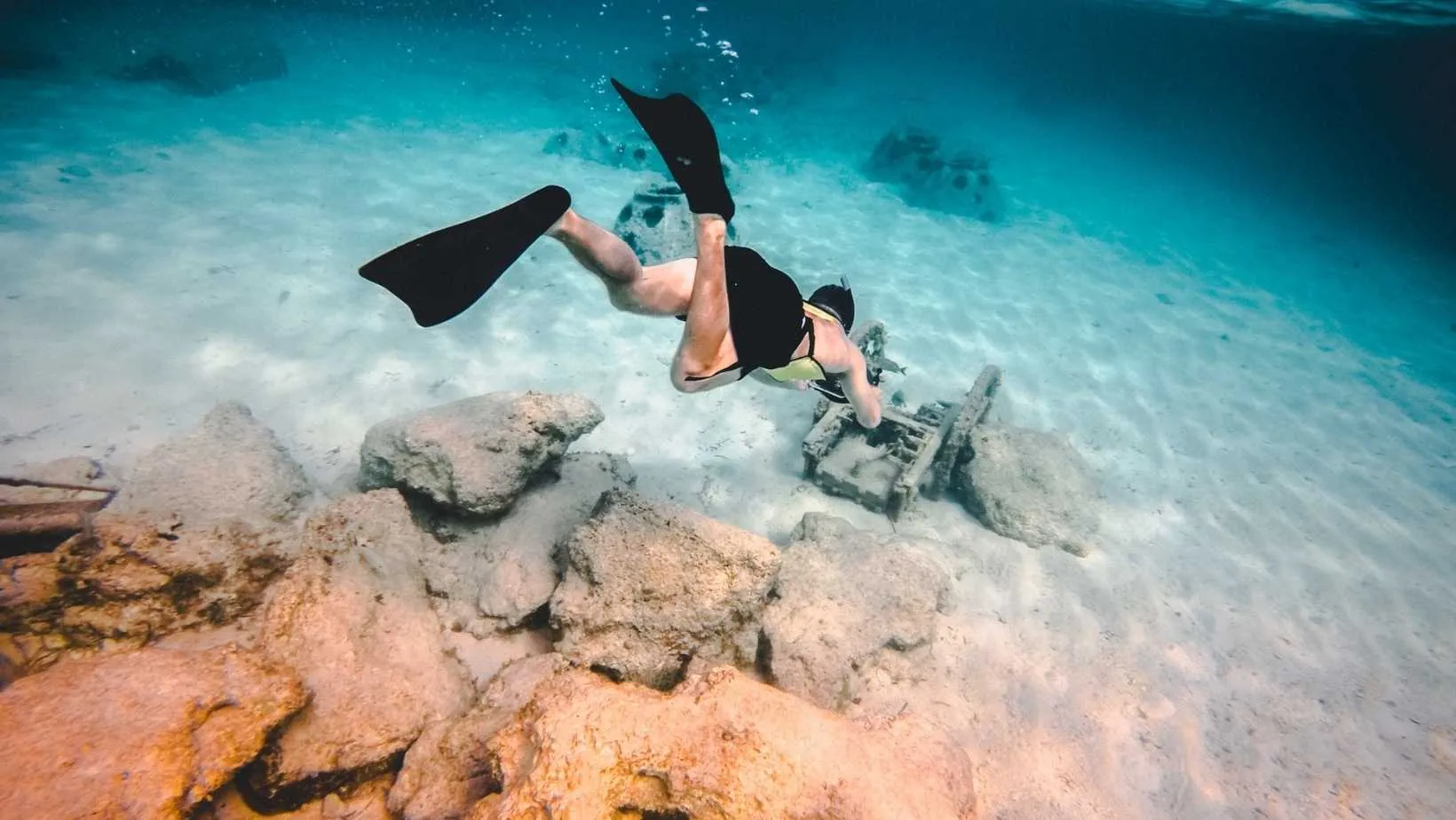 Swimming in the Bahamas
The Bahamas is well-known for its beautiful beaches. With over 2,000 breathtaking islands and cays and the clearest water on the planet, it's no surprise that visitors come from all over the world to sink their toes into miles of pure white and swim in this paradise.
Tropic of Cancer beach - Exuma
Big Major Cay (Pig Beach) - Exuma
Great Guana Cay - Abaco
Pink Sands Beach - Harbour Island
Cabbage Beach - Paradise Island
These are some of the top beaches you can swim in the Bahamas. All the Bahamas' islands have clear waters, but among those beaches, the Exumas have stunning sapphire-blue waters that can even be seen from space. So, while traveling in the Bahamas, don't forget to swim on Exuma beaches.
In the Bahamas, You Can Swim with amazing animals such as Pigs, Sharks, Dolphins, Turtles, Lobsters, Queen conchs, and Fish. Diving with animals such as Sharks is a fantastic experience for travelers visiting the Bahamas.
Have you ever had a swimming experience with pigs? Traveling to Big Major Cay in the Bahamas is the only way to experience swimming pigs. Because the pigs in Big Major Cay are famous worldwide, nearby all-inclusive resorts organize trips to see the adorable swimming piggies. Tourists can get up close and personal with well-known Bahamians.
For more details - Is There Sharks in The Bahamas?
Best time to Swim in the Bahamas
In January and February, the water temperature around the Bahamas ranges from 23 to 26 degrees Celsius, while the air temperature ranges from 20 to 27 degrees Celsius. This is well within the range most people feel at ease swimming.
Cost of swimming in the Bahamas
Most of the Bahamas' beaches are public, so you can enjoy them for free. That means you can swim and play for free to your heart's content.
But if you like to take a different kind of water sport like swimming with pigs, it will cost nearly $160 for a half-day trip and $350 for a full-day trip.