Ultimate Train Ride from Kandy to Ella in Sri Lanka
Last Updated On October 10, 2021
In Sri Lanka, you can experience one of the world's most stunning train trips. The train ride between Kandy and Ella is a lovely 7-hour journey through tea plantations, beautiful mountain views, with locals laughing and chattering. Getting a train ticket for this train journey as a tourist is demanding because, in addition to visitors, people use the train to return home or work.
Kandy to Ella train
The British colonial authority constructed the Sri Lankan rail network in 1864. Building the railway network was to transport tea and coffee from hill country to Colombo port for exporting.
The network is now one of the most cost-effective methods to travel around Sri Lanka and an essential transportation link for locals.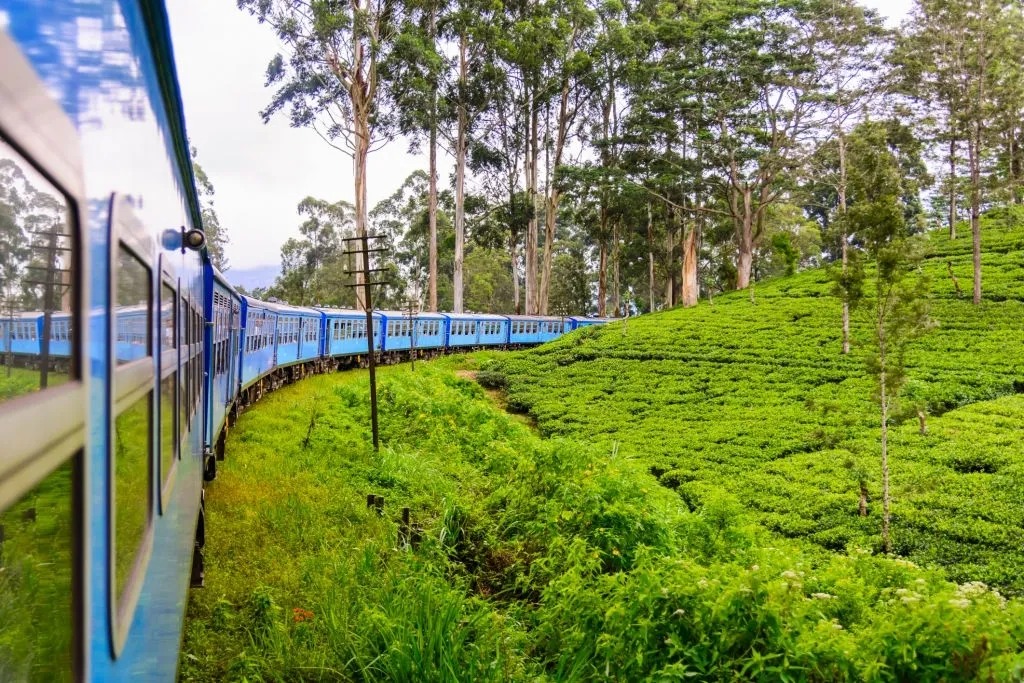 The Kandy to Ella train begins in Colombo Pettah railway station, but the highlights are the 6-7 hour ride from Kandy to Ella. The train stops in Hill country towns like Nuwara Eliya, Hatton, Ohiya, Idalgashinna, and Haputale are worth visiting. You can get down at any railway stations in between to explore the villages, waterfalls, and other attractions.
Read: Things to Do in Nuwara Eliya, Sri Lanka 2021
Sit on the right side of the train
.
If you are starting from Kandy, sitting on the right side of the train is better. This side is substantially more scenic than the other on the segment between Kandy and Nuwara Eliya. You can enjoy the endless open views and beautiful tea plantations.
Hop to the left side of the train in Nuwara Eliya. Here, you can enjoy close-up tea plantations that give way to endless, open scenes.

Kandy to Ella Train Time Table
From Kandy To Ella
Departure from Kandy: 08:47 – Arrives in Ella: 15:14 (1st, 2nd, and 3rd class)
Departure from Kandy: 11:10 – Arrives in Ella: 17:16 (1st, 2nd, and 3rd class)
From Ella To Kandy
Departure from Ella: 06:40 – Arrives in Kandy: 12:38 (1st, 2nd, and 3rd class)
Departure from Ella: 09:24 – Arrives in Kandy: 15:51 (1st, 2nd, and 3rd class)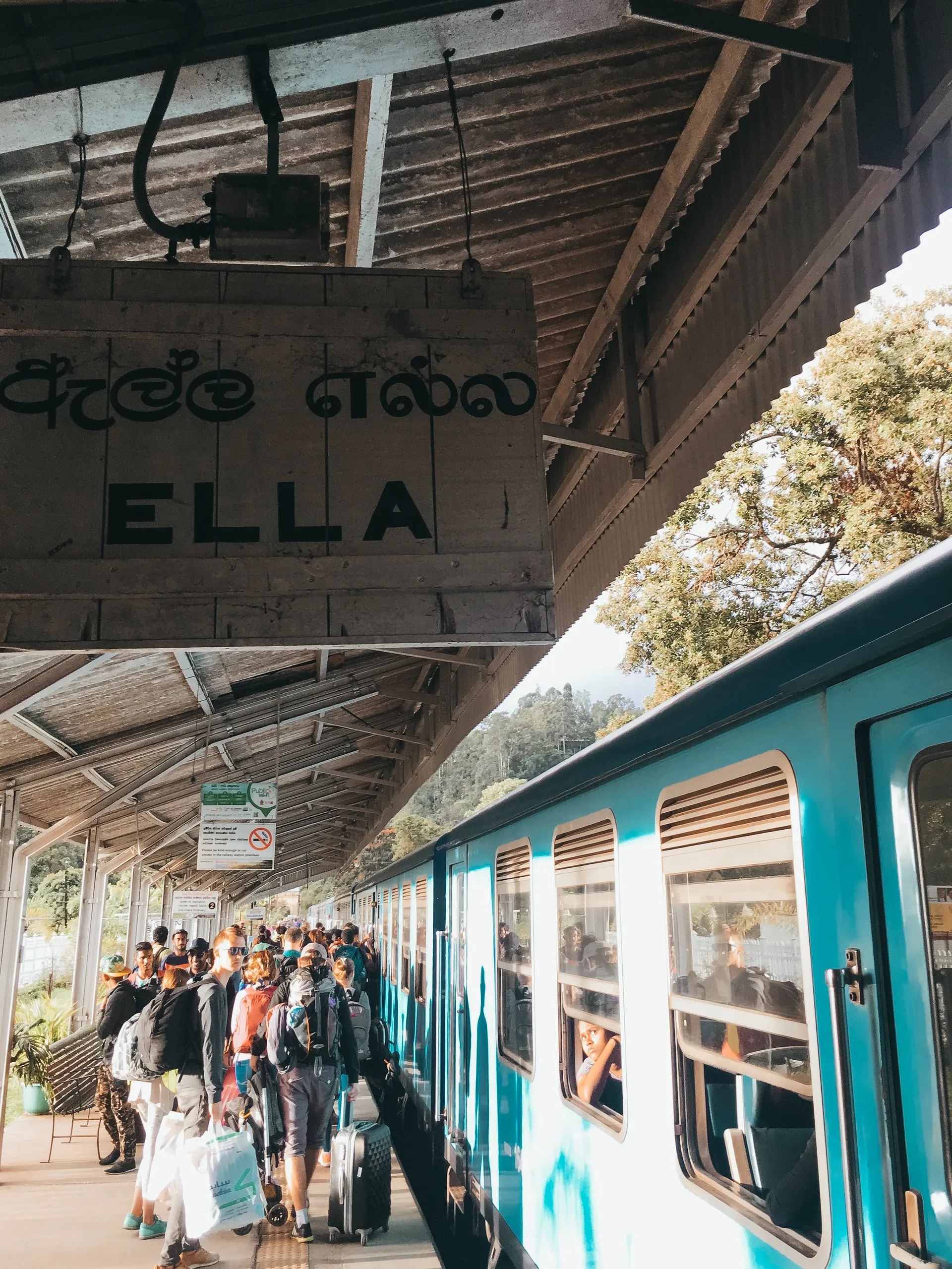 Train ticket classes
Buy your tickets in advance at the Kandy train station. The train ride is very popular and on the weekends it's busier because of the locals traveling home. Try to buy a 3rd or 2nd class ticket if you would like to have the experience of hanging out the train's door.
First-class: Air Conditioned cabin which means no open windows or doors where you can hang out to get that cool shot.
Second-class: Fan cabin. Reserve seats between Kandy and Nuwara Eliya or Ella. You will probably end up spending most of the time with your feet dangling out of the door. Of course, this is not the most comfortable but from here you'll have the most incredible view.
Third-class: We don't know much about the third class but it has been told us this is quite an experience. Not only people but also goods such as chickens and vegetables will be transported in the 3rd class.
Kandy to Ella Train Tickets
A ticket from Kandy to Ella will set you back roughly $2.50 / 400 LKR.
1st class cost US$ 19,18 = 3,3 Sri Lankan Rupees per person,
while 2nd class cost US$ 13,67 = 2,5 Sri Lankan Rupees.