20 Things to Do in Nuwara Eliya in 2021
Last Updated On October 28, 2021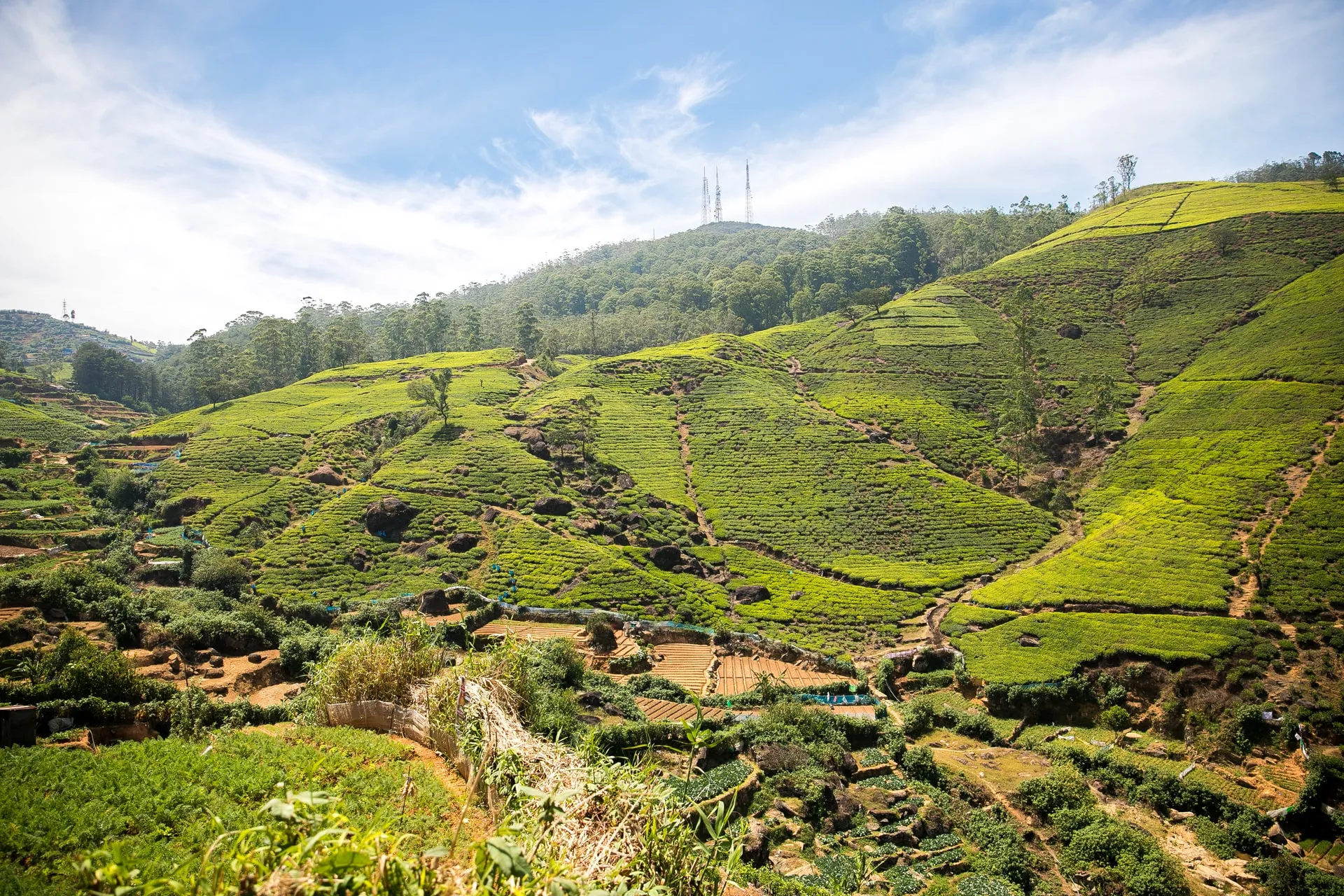 This highland area, often called "Little England," has winding roads and lush green valleys, tea estates situated on the slopes and banks of the hills, the beautiful misty mountains. With tiny streams and waterfalls, one can arrive at Nuwara Eliya town, which offers everything that any other town does and more.
Indeed, Nuwara Eliya was formerly the preferred cool-climate retreat for the hard-working and hard-drinking English and Scottish tea pioneers of Sri Lanka. Its specific temperature, frequently blanketed with an early morning mist and the chilly, tangy air, as well as its fresh and invigorating ambiance, provides a classic English environment.
Every traveler's bucket list should include a visit to this beautiful city. This list of 21 things to do in Nuwara Eliya will undoubtedly come in handy during your visit to Little England.
1. Boat ride on Gregory Lake
Gregory Lake is one of the top attractions in Nuwara Eliya. The view surroundings of the lake are fascinatingly beautiful. Gregory Park, a well-maintained park with beautiful flowers everywhere, is ideal for relaxing and enjoying family. Both the lake and park offer many more entertaining activities for you.
1. You can take a saunter stroll along its walking path, which is 5Km long.
2. You can enjoy a Bicycle ride around the lake at the cost of 0.5USD (100LKR) per hour.
3. You can enjoy a Horse ride with the cost of 1.5USD (300LKR) for 15 minutes.
4. You can enjoy a Boat ride in Gregory Lake at the cost of 2.5USD (500LKR) and a Motorboat ride for 7.5USD (1500 LKR) per half an hour.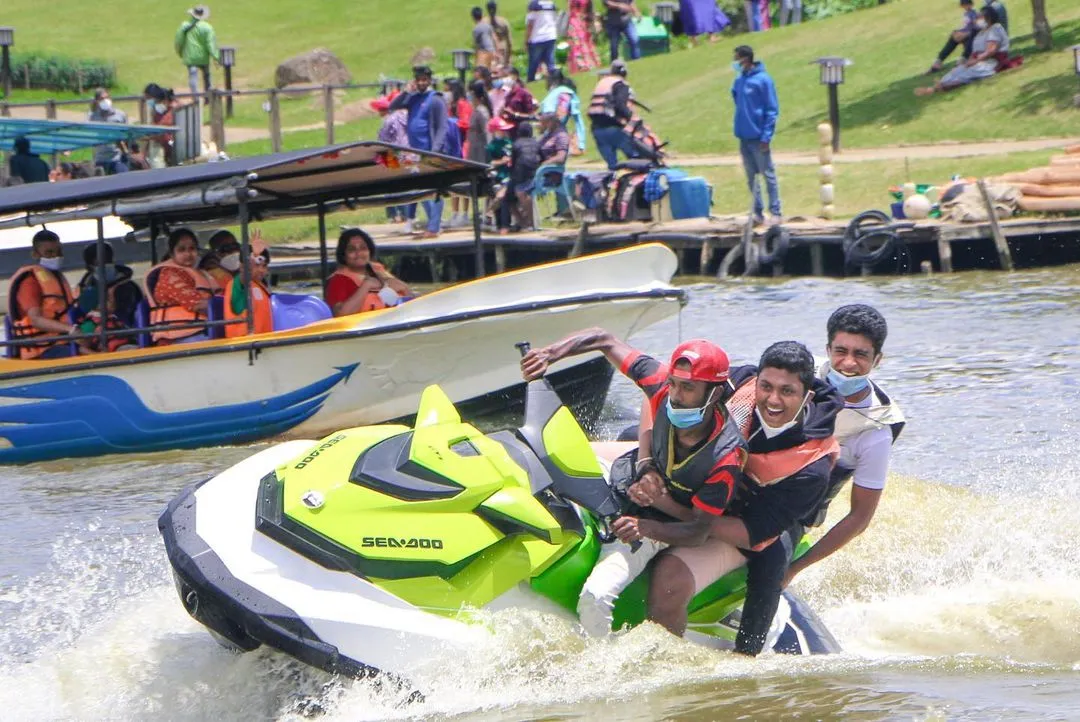 2. Enjoying the stroll in Victoria Park
Suppose you're looking to enjoy some peace quiet while you're in Nuwara Eliya; Victoria park may be the best place. It is a lush green park situated next to the famous Nuwara Eliya post office. As well as being an excellent place for morning and evening strolls, this park is also spotting exotic birds and rare flowering plants. Kashmir Flycatcher and Indian Pitta are some of the rare species that one can spot in the park. There are also a small playground and miniature ridable train for children. The best time to visit the park is from March to May and August to September. During this season, the park is in full bloom. So you can be able to admire the real beauty of Victoria Park.
3. Eat Strawberries at Adma Agro Farm
Without tasting Strawberry items from Adma Agro Farm, your Nuwara Eliya trip will be meaningless. You can taste their, Strawberry milkshakes, Juice, Jam, Pancakes, Ice creams which are made up of 100% fresh Strawberries gain from their strawberry farms. All the items here cost between 1.5US$(300LKR)-5US$(1000LKR) because Strawberries are generally expensive.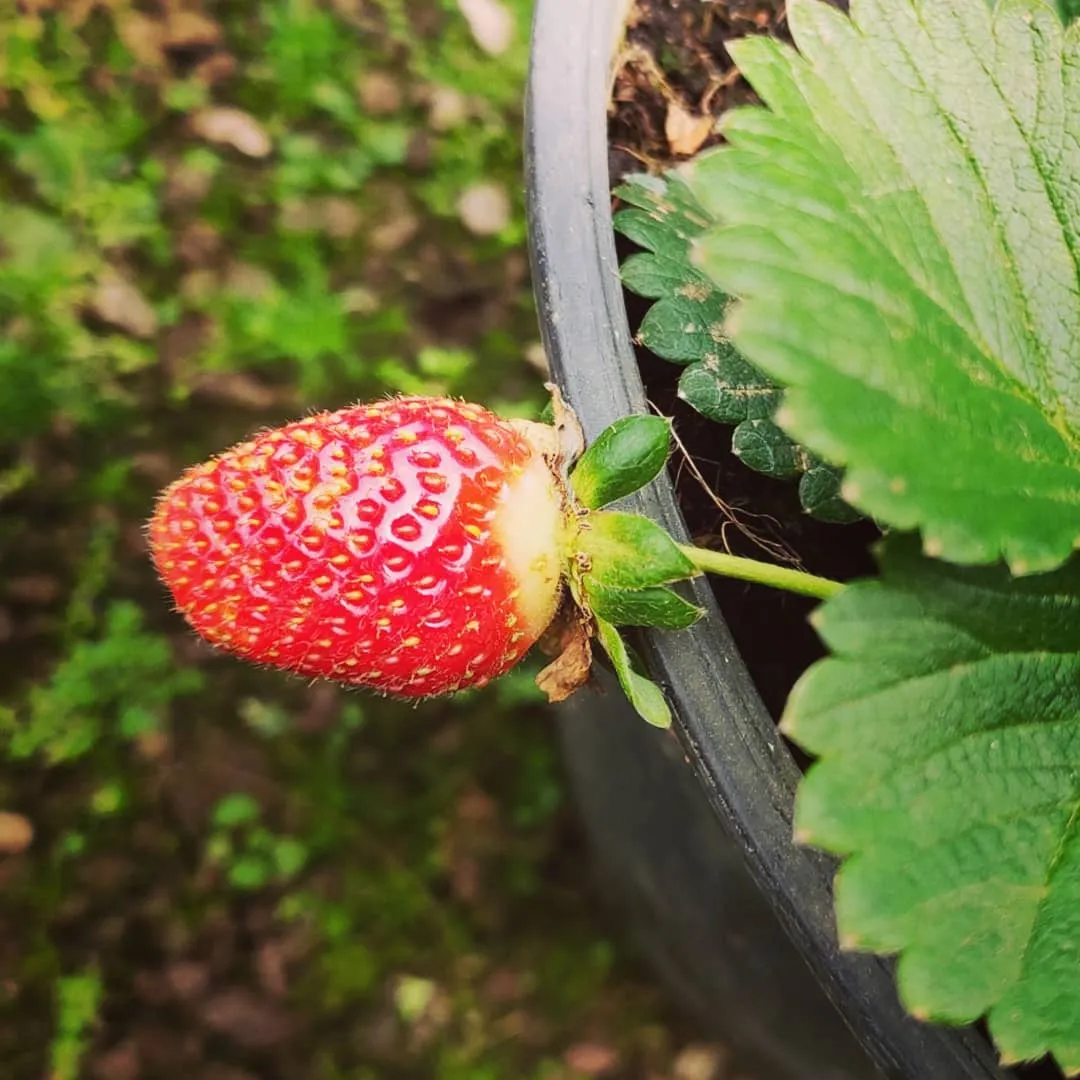 4. Visit Ambewela Farm
The Ambewela Farm is located approximately 17Km away from Nuwara Eliya that you can reach in around 35 minutes. It is one of the prime locations of Milk production in the country. With the breathtaking view of the lush green grasslands on either side of the road with heard of cattle, you will remind of New Zealand. On this farm, you have an excellent opportunity to see how milk production takes place and taste fresh milk items produced at the time.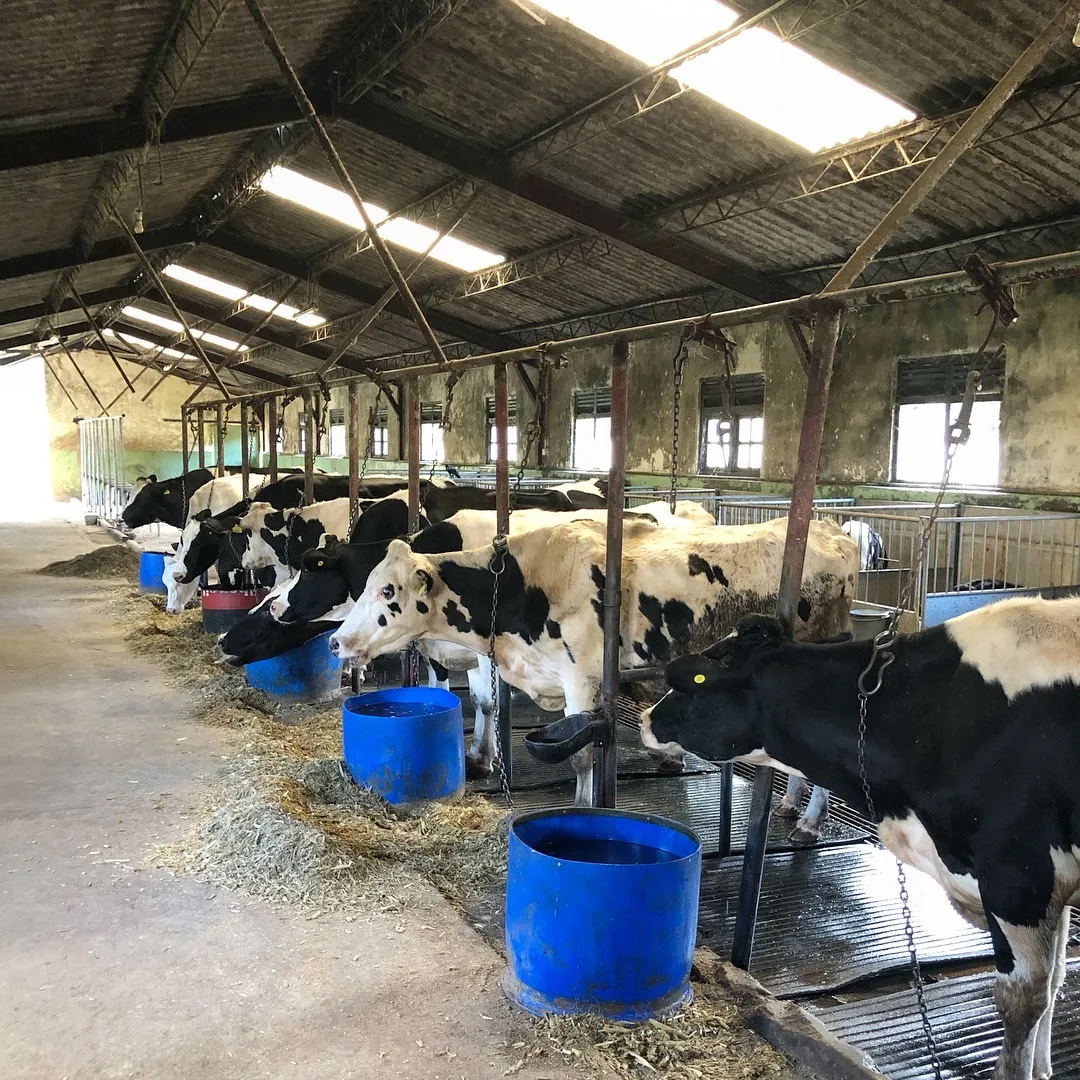 5. St. Clair's Fall
When you're heading to Nuwara Eliya through the Hatton-Thalawakale route, you will see a mind-blowing waterfall that runs through Lush Green St.Clair Tea Estate. So the waterfall got its name as St.Clair's fall. You can observe it from the viewing gallery situated by the road, and if you want to get near, you"ll need to walk down through the tea plantations. This waterfall consists of 2 segments, Maha Ella, Greater Fall, and Kuda Ella, Lesser Fall. When combined, it reaches a height of 80 meters. Due to the fall spread out to 50 meters wide, it is also considered one of the widest waterfalls in Sri Lanka and referred to as Little Niagara. The St.Clair's fall is also visible from most places, and even you're passing by train. Without a doubt, this is a beautiful location for nature lovers to take nice pictures.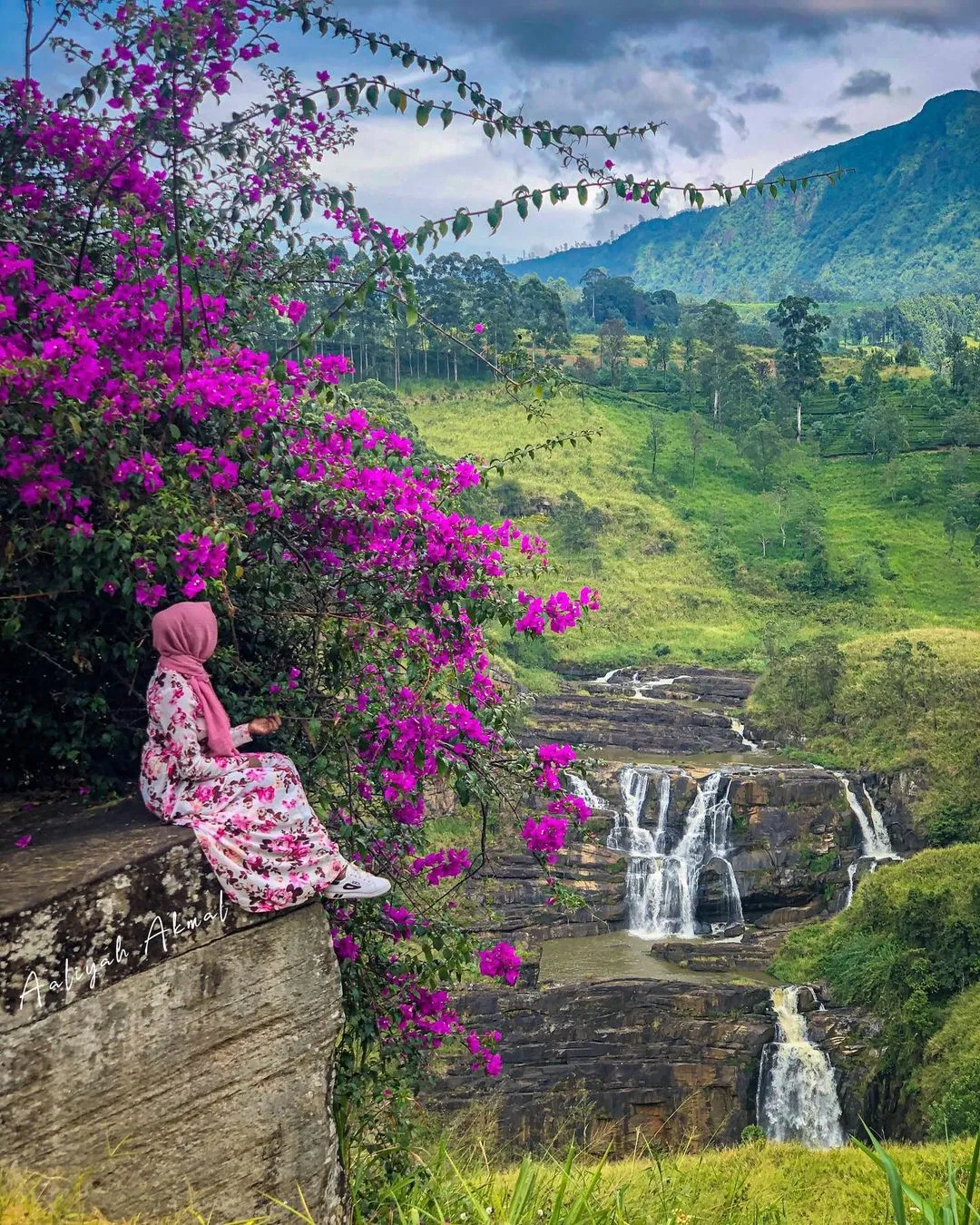 6. Moon Plains
If seeing stunning panoramic views of the mountains and surroundings is on your list of things to do in Nuwara Eliya, you have to hike the moon plains. It is a 400 meters long and 40 meters deep valley situated on Ranhawadigama, about 6Km from Nuwara Eliya. The main attraction of Moon Plain is the amazing viewpoint that offers a 360-degree view of the surrounding landscape. It cannot be how beautiful the view was. The Moon plain is also home to Wild Boars, Buffaloes, Deers, and 105 Bird species. Among them, 16 endemics to Sri Lanka. If you visit the Moon Plain on a clear day, you can see the peak points of the nine mountains from the viewpoint. The cost of entering is 50LKR for locals and 2US$(400LKR) for foreigners, and you"ll need to rent a safari jeep to ascent the Moon plain. It will charge around 10US$(2000LKR).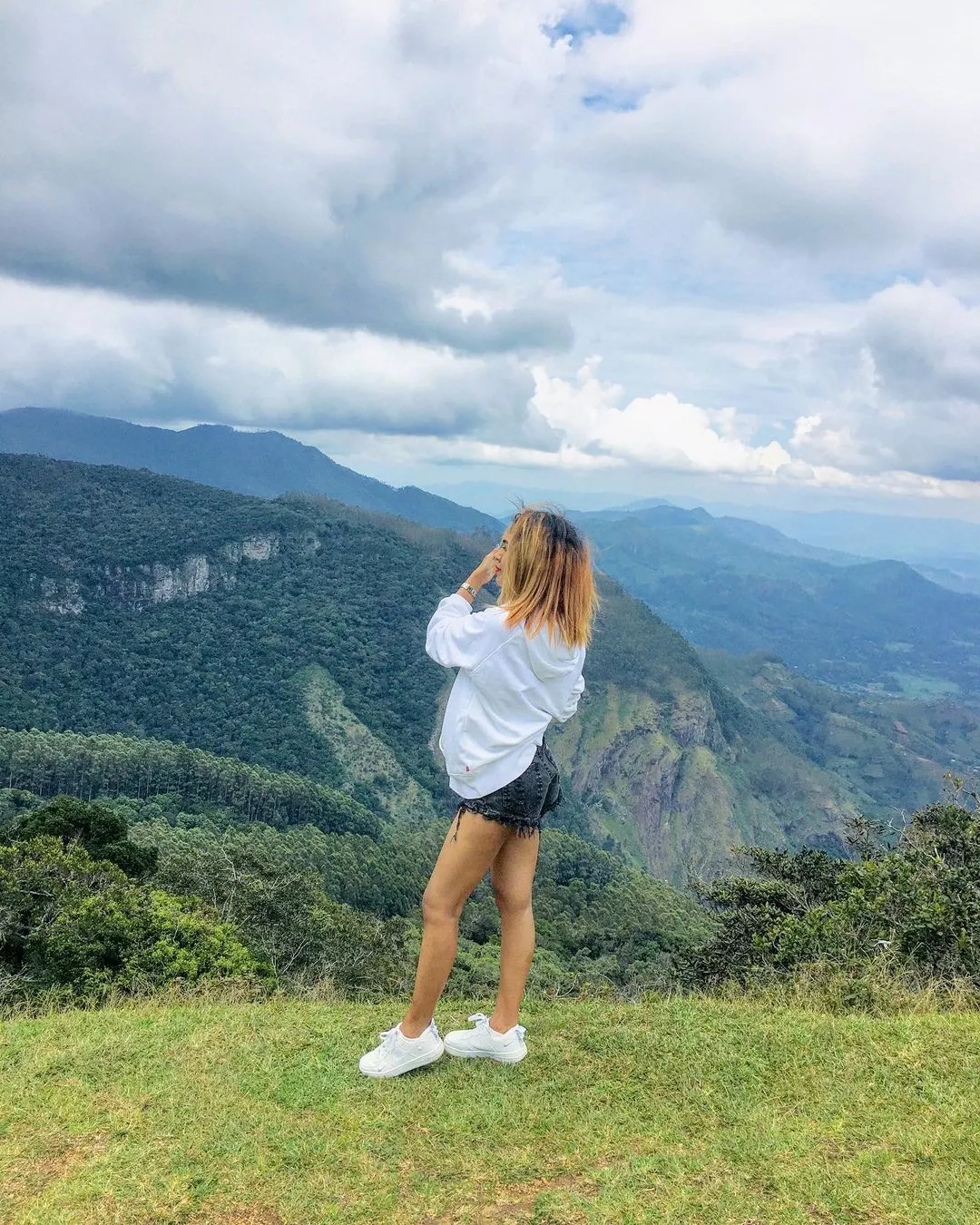 7. Smell the flowers at Hakgala Botanical Garden
A leisure walk in Hakgala botanical garden must also be at the top of your list of things to do in Nuwara Eliya. It is the second-largest botanical garden among the Five botanical gardens in Sri Lanka.It is situated on Nuwara Eliya-Badulla road,10Km away from the city of Nuwara Eliya.The entry fees for the park for foreigner adults are 1500LKR(7.5US$), 750LKR(3.75US$) for children, for the local's price is 60LKR. The garden has spread over 28 hectares, and it is home to a massive variety of flowers and exotic plants divided into sub gardens such as Rose garden, Spice garden, Water garden, Fern garden, etc. The Rose garden contains more than 100 varieties of Roses. This garden also houses some rare and exotic animals like Sloth bears, Monkeys, the Samber, etc. The best time to see the park is from March to the end of April, when the plants put their best display of Roses and colorful foliage.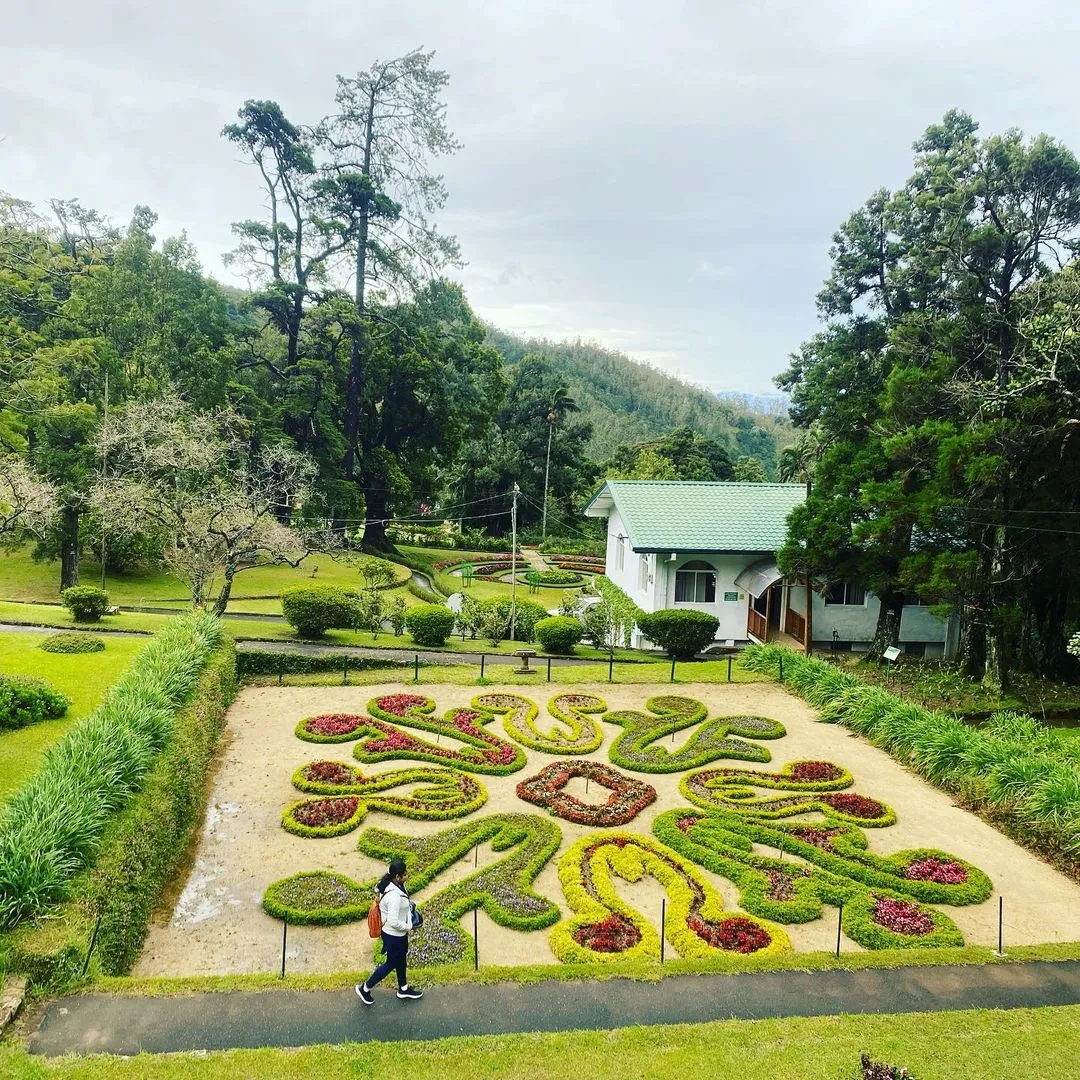 8. Hike along the Horton Plains to World's End
Horton Plain national park is situated 32Km from Nuwara Eliya. There are two entries to Horton plain: Pattipola and Ohiya gates, and both can be easily approached by train. In addition, you can drive from Nuwara Eliya. Due to its high level of biodiversity consisting of extensive no of flora and fauna and its geographical importance, Horton plain is declared a UNESCO world heritage site. This plain contains several tourist hotspots such as World's End, Mini World's End, Bakers fall, and Chiminea fall. World's End takes the prominent place among them. You have to walk 4km via the foot trail, to reach this severe precipice which offers you a panoramic view of the toy town, tea plantations in the valley below, and the Udawalawa reservoir at a distance. They are some of the many things that you will see from the World's End viewpoint. It is said to be that you must visit the place early in the morning (between 6 A.M-10 A.M). If not, the mist often obscures the view of the World's End.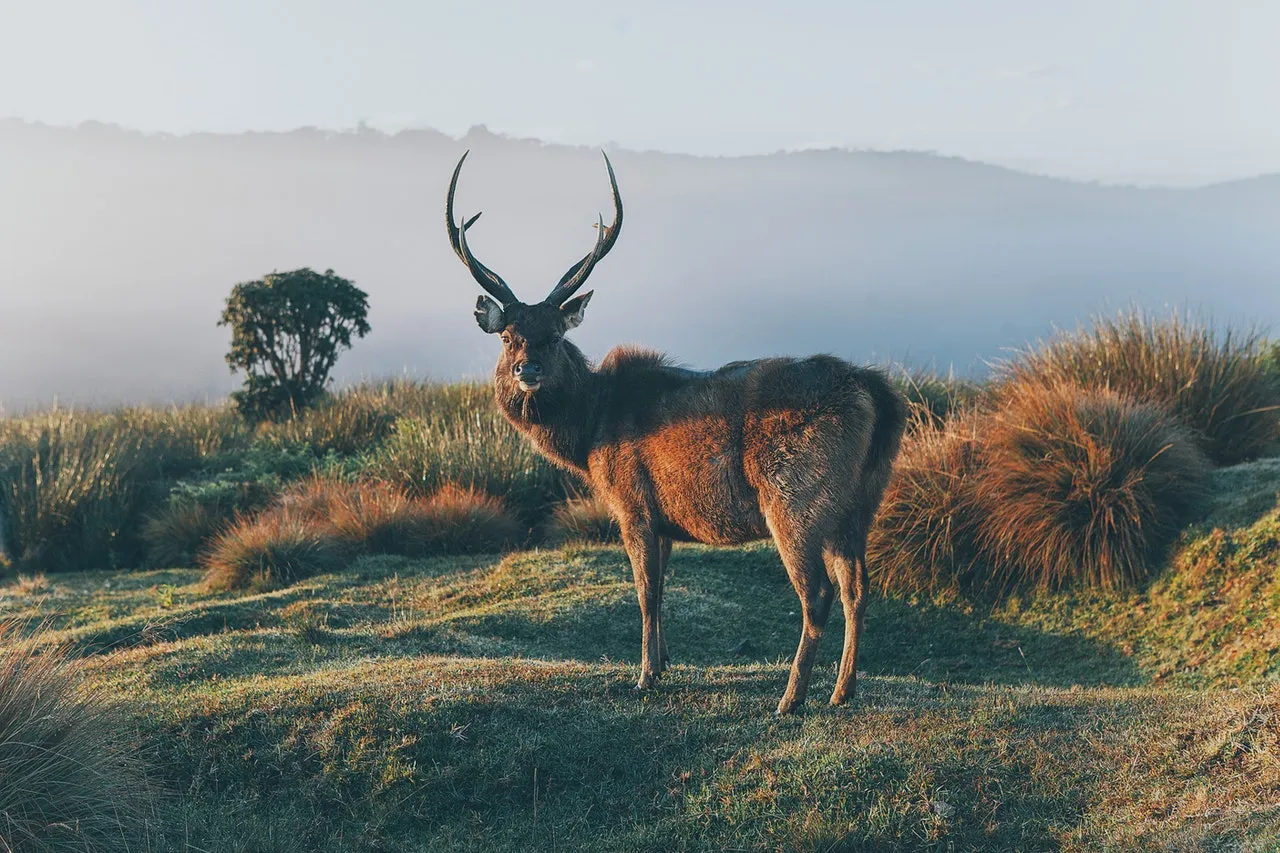 9. Ramboda Fall
This spectacular waterfall is located in Ramboda pass, Pussellawa, 23.1Km from Nuwara Eliya. You can reach there in around 56 minutes approximately. The waterfall is rising to a massive height of 109 meters, and it takes 11th place among the heights of waterfalls in Sri Lanka. The surroundings area of the waterfall, consisting of hills, highlands, plains, and ridges, makes an incredible sight to see. The waterfall drops into a large basin pool which is a popular area for swimming. In the rainy season, you can have a breathtaking view with full water flow if you visit there. You'll need to visit early in the morning before the sun appears over the top for the best photos.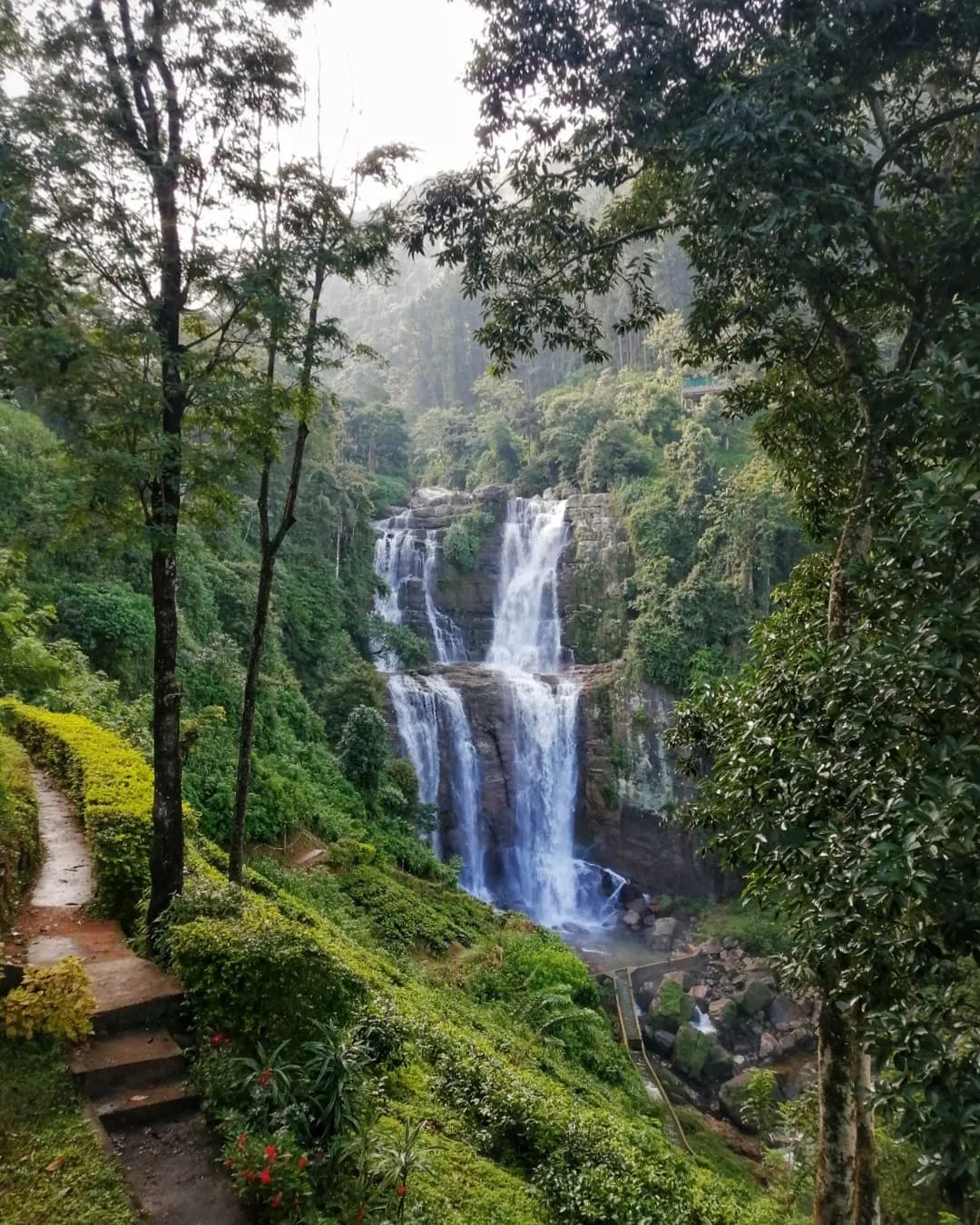 10. Laxapana Fall
Laxapana fall is situated in Maskeliya town,70.8Km from Nuwara Eliya. It will take around 2 hours and 16 minutes to get there. Standing at a massive height of 126 meters, it is the 8th heights waterfall in Sri Lanka. There are two paths that you can go on top of the waterfall as well as the bottom. To get to the top, you'll need to walk down the concrete steps which plants cover. The top view of the waterfall is stunning, but be careful because it is a steep precipice. If you want to check the bottom view, you need to climb down 1.5Km from the main road, around 663 steps. Your effort will not be vain because the bottom view of the waterfall is also beautiful. While enjoying the stunning beauty and hearing the thunderous sound of the cascading water, you can swim it's a natural pool. But be careful because the water level can rises quickly. It is difficult to take photos without your lens getting misted due to the crazy amount of spray enveloping the whole area.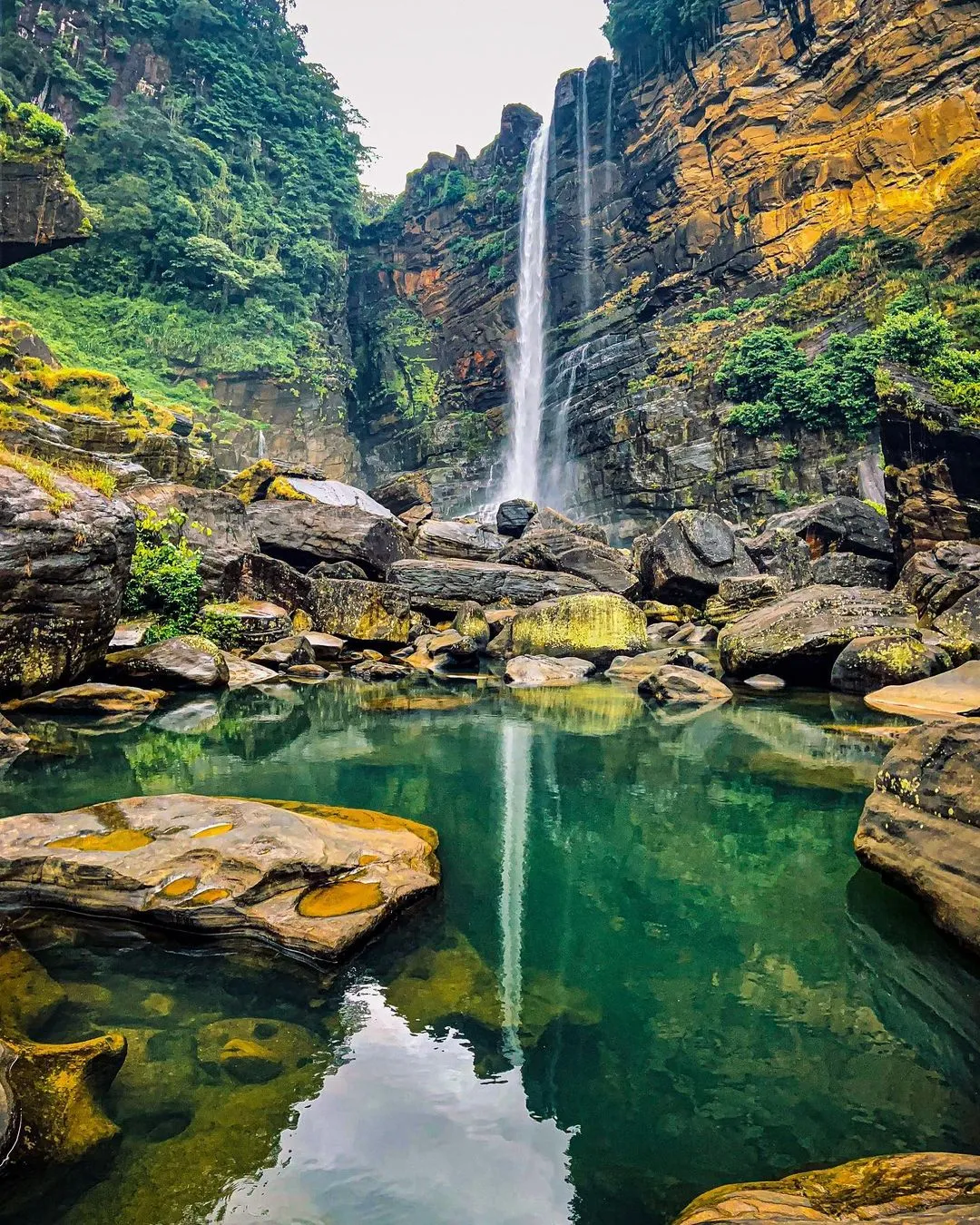 11. Kudahagala
Kudahagala mountain, also known as Agrabopath hill, is a beautiful mountain located in Horton plain national park, exactly 5Km away from the main gate. The massive height of 2320 meters holds the record of the mountain of the fourth height in Sri Lanka. Hiking of this mountain is not like others because your path is through a dense jungle environment. So you have a great chance to admire its biodiversity. It will take around 2 hours to reach the top of the mountain. At there you can have a fabulous view of the surrounding.
12. Piduruthalagala
Piduruthalagala, or Pedro mountain in English, is located at 7.5Km away from Nuwara Eliya. It is the heights mountain peak in Sri Lanka, elevated at 2320 meters. So its peak is easily visible from most areas of Central province. Its summit is home to a no of local broadcasting centers of Sri Lanka Rupavahini cooperation. And also Sri Lanka Army has built its communication lines at the top. So this place is designated as an 'Ultra-high security zone' operated by Sri Lankan Army, which means you must need valid permission when access. Piduruthalagala mountain is also a place that provides accommodation for lots of endemic flora and fauna. There is an easy motorable way that runs through the thick forest up to the peak. Sometimes you'll spot a Sri Lankan Leopard during the journey, one of the rarest sights. When you reach the top, the view is magnificent, and you can be able to see many mountains, including Adam's Peak, Nuwara Eliya town, and thousands of tea estates on a clear day.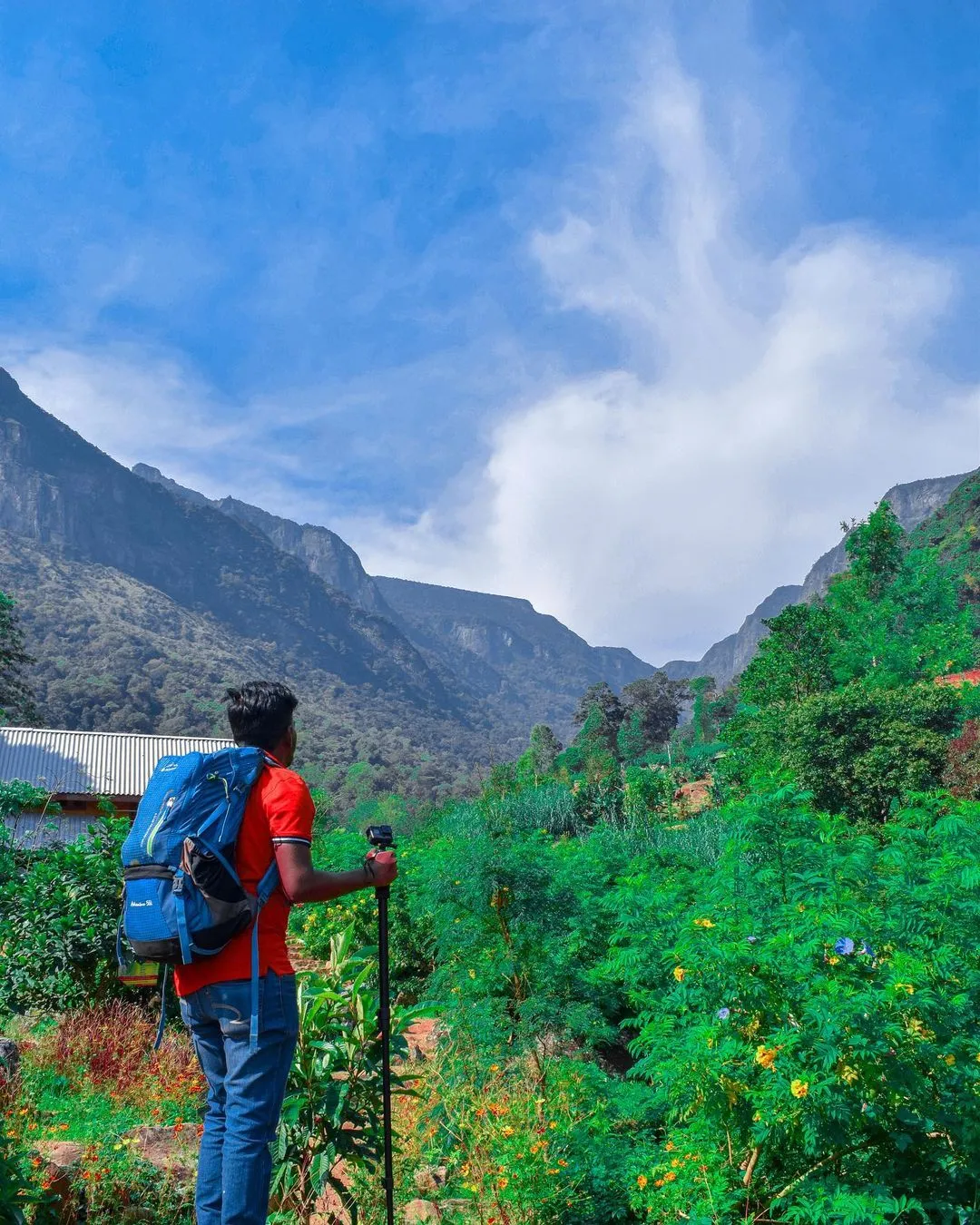 13. Aberdeen Fall
Aberdeen fall is located in Kehelgamuwa,6Km away from Nuwara Eliya. The waterfall has a height of 98 meters and is known to be the 18th heights waterfall in the country. You can't drive your vehicle right up to the waterfall. There is a vehicle park available near the path that leads to the waterfall. To reach the waterfall, you have to climb a steep set of steps. It will take around 15-20minutes. Leeches are there, but not too many. The surging water of stunning Aberdeen fall drops into a deep rock pool, making an impressive sight to see. Swimming in this pool is not recommended, as it is too deep and the water level can rise rapidly without warning. There is a simple observation platform located above the natural pool. It is an excellent place where you can safely enjoy the beauty of the waterfall. You can have a breathtaking view with total water flow in October and November if you visit there. The best time to see the waterfall is in the morning.
14. Devon waterfall
Devon waterfall, also known as 'Vail of the valley's, is a mind-blowing waterfall situated in the Dimbula area in West of Thalawakale,30.6Km from Nuwara Eliya. You can reach there in around 54 minutes from Nuwara Eliya. This striking waterfall is rising to a height of 97 meters, and it is the 19th heights waterfall in Sri Lanka. If you haven't enough time to get near the waterfall, don't worry, there is an observation platform located at Hatton-Nuwara Eliya road in the Dimbula area with parking facilities. So you can observe it from there. Almost everybody who travels to Nuwara Eliya stops their vehicle here and takes a little break. You can taste a fresh cup of tea from the tea center near the observation platform while watching the waterfall. There is no clear path to reach the base of the waterfall. But you can get to the mouth of the waterfall by the foot trail located on Nawalapitiya-Dimbula road.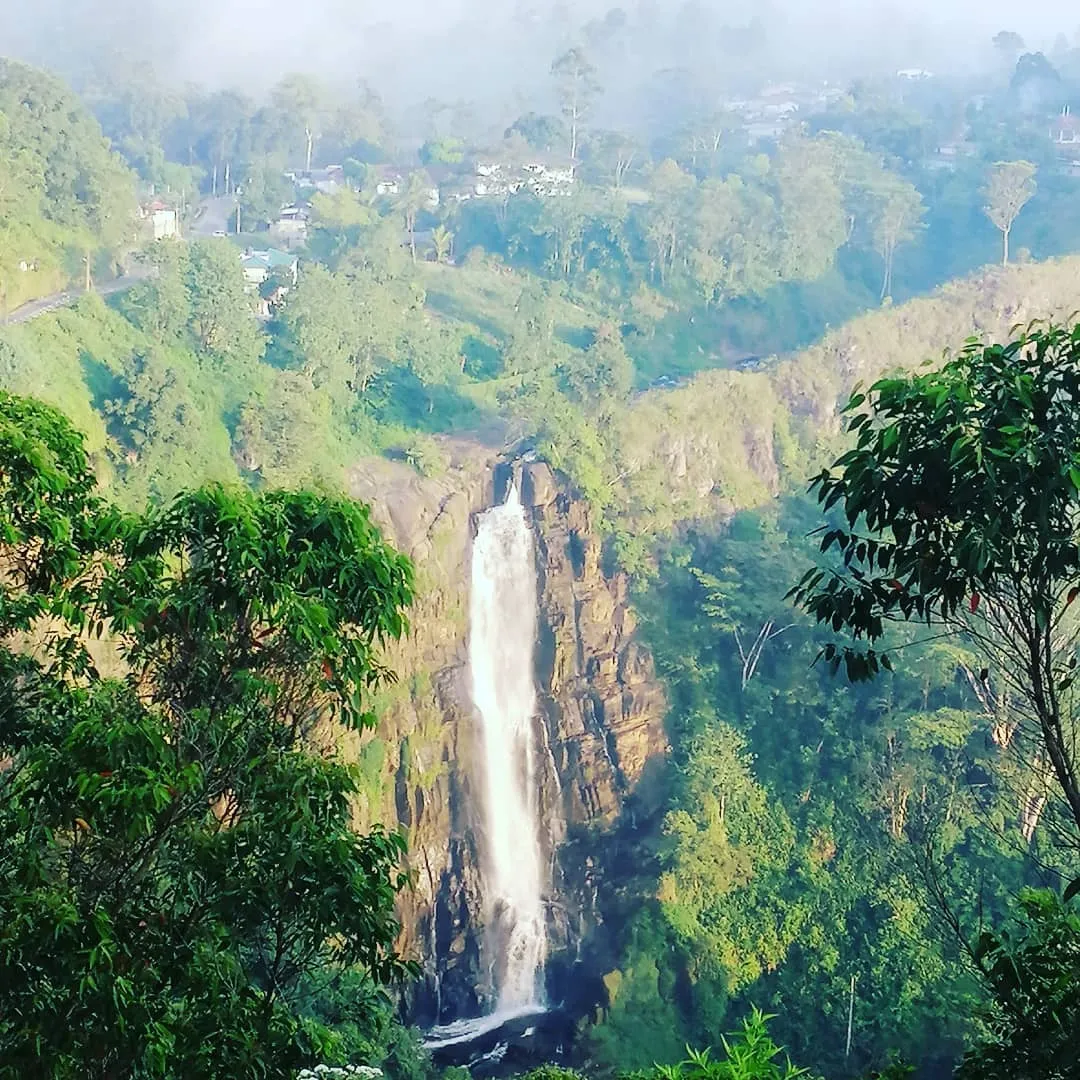 15. Adam's Peak
Adam's peak, also known as Sri Pada, is Sri Lanka's fourth heights mountain with elevations of 2244 meters. It is 71.9Km from Nuwara Eliya to Adam's peak. You can reach there in around 1 hour and 27 minutes via Awissawella-Hatton-Nuwara Eliya road. There is probably no mountain in the world more famous than Adam's peak. Today it's an important pilgrimage site in Sri Lanka. Buddhist believe the impression on the summit is the footprint of Lord Buddha himself. Not only the Buddhists but also devotees of many religions climb this mountain daily to invoke blessings. The climb takes approximately three and a half hours. Views from the top are stunning. Especially in the morning, you can have the breathtaking sight of majestic sunrise over the eastern horizon(called in Sinhala Irasewaya) and the perfect shadow of the mountain spreading over the western backdrops. In addition, you can see an endless vista of forest, valleys, mountains, lakes, etc. The path that leads from the base to the top of Adam's peak consists of thousands of steps, built-in cement or rough stones with handrails, and a lighting system. So you can also ascent Adam's peak in the night. There are also rest stops and wayside stalls that serve refreshments on both sides of the track. Ascent in midnight is the best option if you want to catch the sunrise view. The season of climbing is from December to April.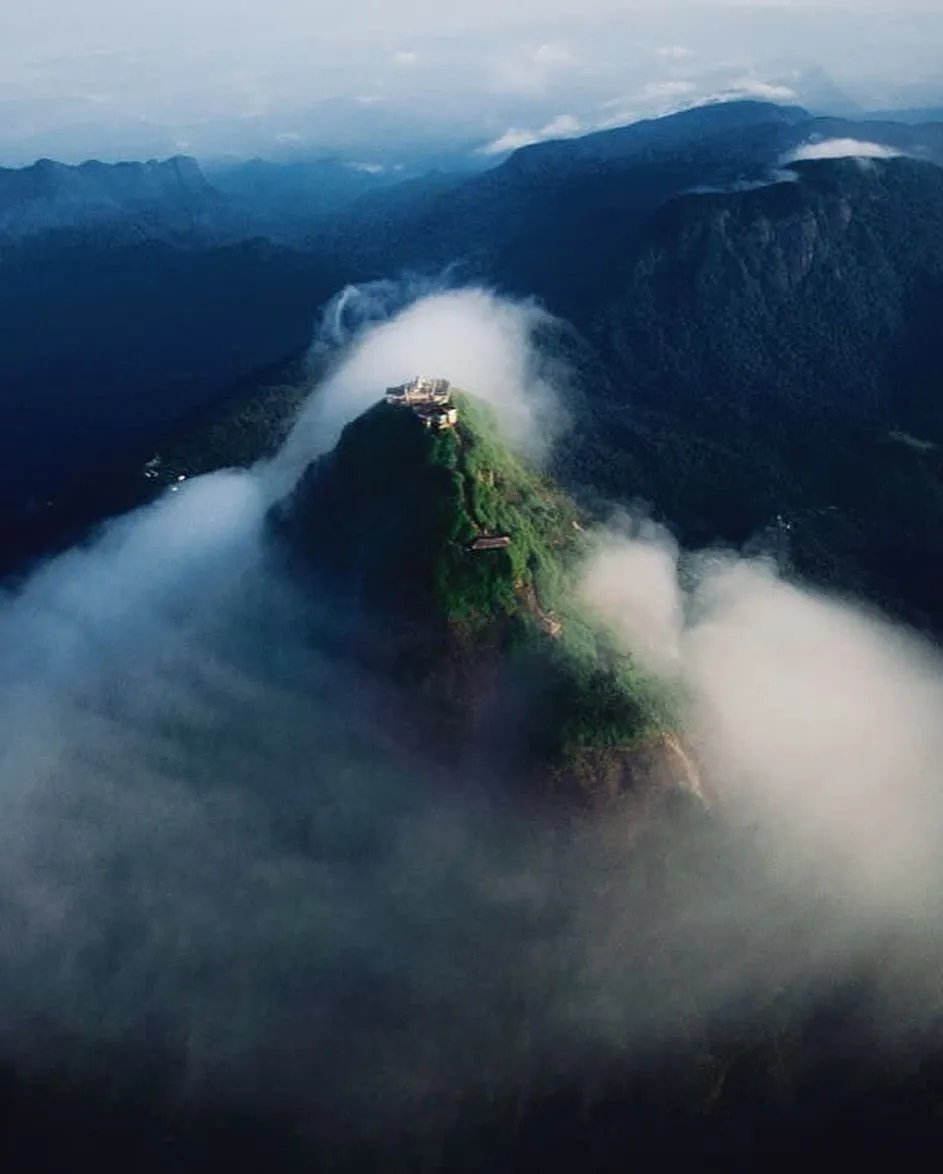 16. Bomburu Ella
Bomburu Ella is a lovely waterfall (Also known as Perawella fall) one of the most famous attractions in the island's hill country. It is the widest waterfall you'll find in Sri Lanka. The Bomburu Ella is a single waterfall, and a collection of 10 little jungle waterfalls formed side-by-side. All together, they make the impressive sight that will remain in your eternal memory. The waterfall rises to 50m in height. It is situated in Sita Eliya Kandepola forest reserve, which belongs to the Uva Paranagama divisional secretarial of Sri Lanka, located near the border Nuwara Eliya and Badulla.
Best time to visit it is best to visit any day except rainy days. During the rainy season, the footpath to the base of the waterfall is muddy and slippery as well as Leprosy will be big trouble for you.
How to reach
The road is in good condition up to where you start the hike to reach the waterfall. Parking spaces are available for your vehicles there. The walk to the waterfall base will be a 2-3Km journey through the forest with a bit of hike and climb. It is not too hard, and the magical views and the most incredible weather will not give you a chance to feel tired. Once you reach the top, you can rest, you can take photos as well as you can bath as you wish in its natural pools. But travelers are not allowed to camping at this location.
Read More: Bomburu Ella Waterfall Travel Guide
17. Thotupola Peak
Thotupala Kanda is Sri Lanka's third heights peak which is also located in Horton plain national park. The trails that lead to the top of the mountain area are about 2km long and start few kilometers away from the Pattipola entrance to Horton plain. It will only take a maximum of 40 minutes to reach the summit. Walking through the bushes in the mist will be an amazing experience for you. The surroundings view from the top is extremely breathtaking. This place has a historical connection with King Rawana.
18. Roam the Winter Market
Winter market, also known as Bale Bazar, is situated right in the center of Nuwara Eliya town. The living atmosphere of this market grabs everybody's attractions. It is an amazing place where you can buy an assorted collection of winter clothes for a great price.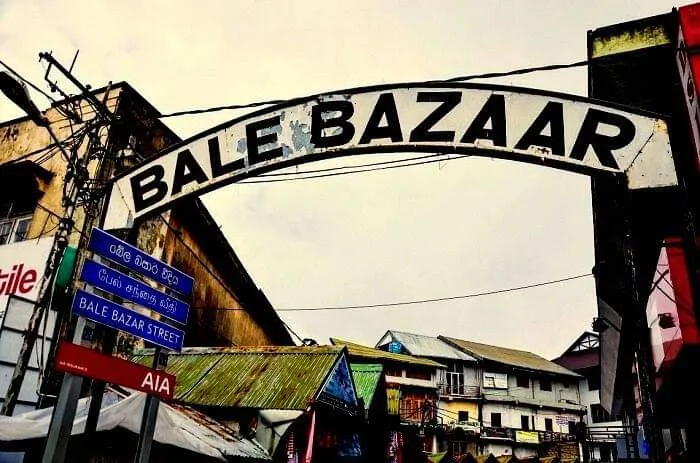 19.Nuwara Eliya- kandy train
Unfortunately, there is no Railway station in Nuwara Eliya. So you have to come to Nanu Oya station, just 15 minutes drive from Nuwara Eliya. The train ride between Nanu Oya to Kandy is a lovely 4-hour journey through Banana trees, Pine trees, Tea plantations, and beautiful mountains views. The St.Clair's fall, Devon fall, and Adam's peak are visible from most places; even you're passing by train on the left side. So, It is best to sit on the left side of the train. There are three daily government express trains and One VIP train that runs from Nuwara Eliya to Kandy.
•Departure from Nanu Oya: 05:30 – Arrives in Kandy: 09:51-Express Train ( 2nd and 3rd class)
•Departure from Nanu Oya: 09:22 – Arrives in Kandy: 12:38-Express Train (1st, 2nd, and 3rd class)
•Departure from Nanu Oya: 12:02 – Arrives in Kandy: 15:51-Express Train ( 1st,2nd, and 3rd class)
•Departure from Nanu Oya: 14:35 – Arrives in Peradeniya(10 minutes from Kandy by taxi/tuk-tuk ): 18:15-VIP train ViceRoy || by 12Go
Nanu Oya-Kandy train tickets
1st class cost US$ 19,18 = 3834 Sri Lankan Rupees per person,
while 2nd class cost US$ 13,67 = 2734 Sri Lankan Rupees.
Read More: Ultimate Train Ride from Kandy to Ella
20. Pedro Tea Estate
Pedro tea estate lies nestled in the hills is situated in the shadow of the country's heights mountain Piduruthalagala just 3.5Km from Nuwara Eliya town. Walking through Lush Green tea plantations and watching the way of tea plucking will be a new experience for you. Then you can take 20 minutes guided tour of the tea factory. It is a great chance to see how the tea manufacturing process takes place. Overlooking the factory and tea plantations is a little boutique called Lover's Leap tea boutique.
At there, you can taste a cup of tea while enjoying the views of the breathtaking surroundings and purchase some finest Ceylon tea for your friends and family back home. A visit to the Pedro tea estate is sure to be entertaining and informative.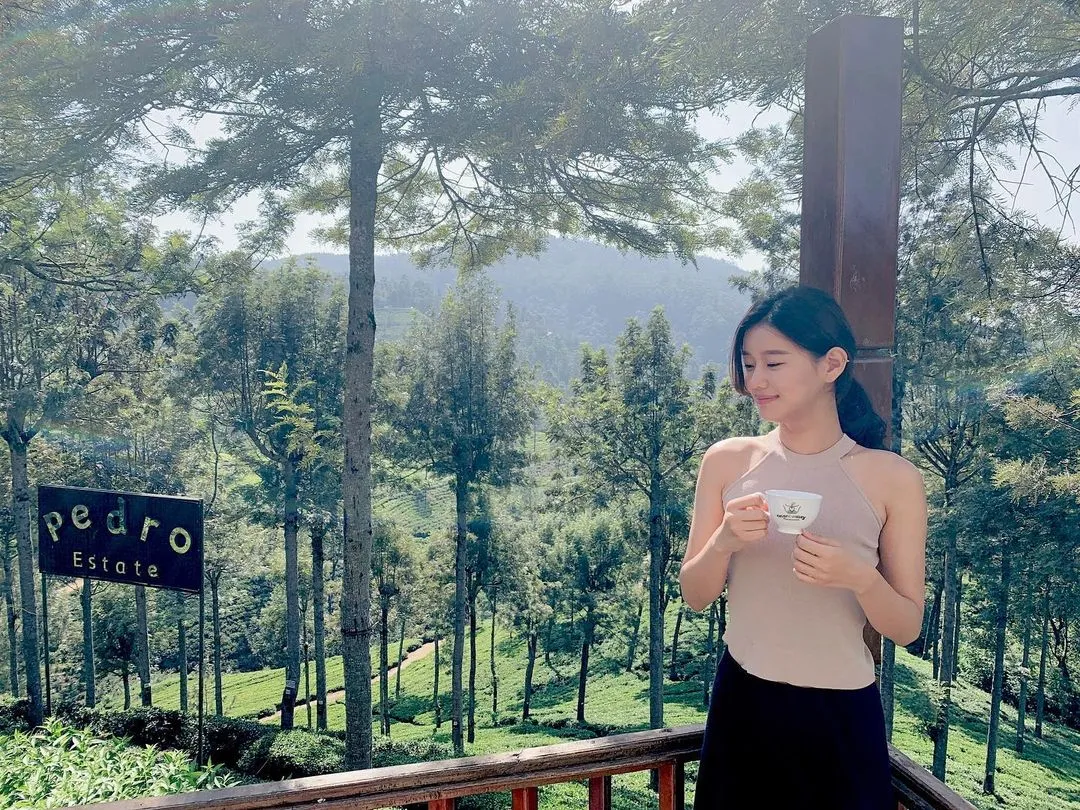 21. Nuwara Eliya Post Office
Nuwara Eliya Post Office is one of the oldest post offices in Sri Lanka. It has become one of the main tourist attractions sites in Nuwara Eliya due to its ancient colonial-era architecture, Tuder style two-story Red brick building with a clock spire. There is tourist accommodation in the upper place. It is still an active post office and a perfect place to take pictures.