Things to do in Krabi, Thailand
Last Updated On April 13, 2022
Krabi is one of Thailand's most gorgeous holiday spots, with white sandy beaches, stunning islands, and fantastic sea cliffs. It is situated on the Andaman Sea, approximately 800 kilometers from Bangkok. Krabi has a lot to offer, from delightful leisure to cultural discoveries and energetic outdoor experiences.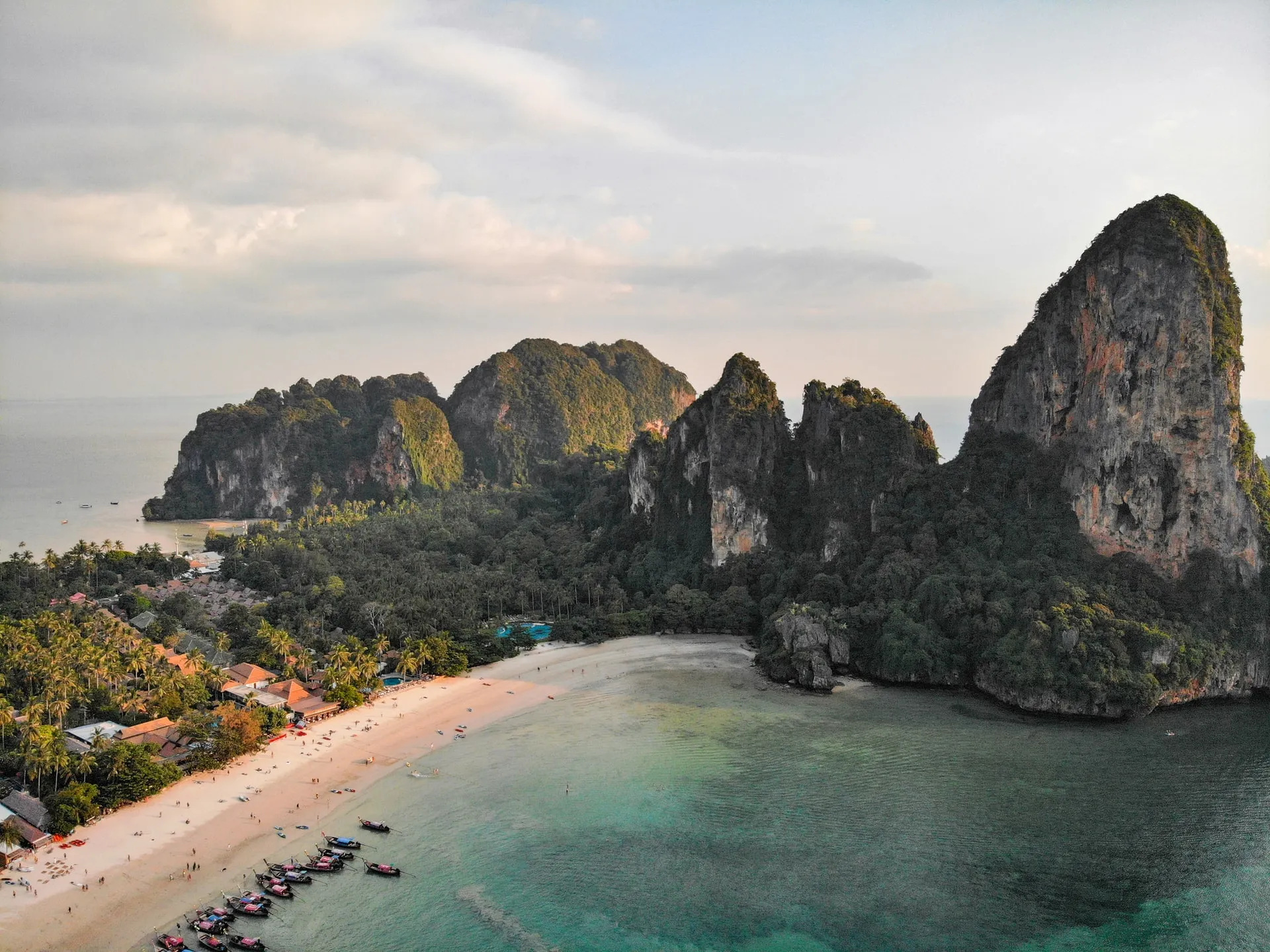 In addition, Krabi offers plenty of memorable activities to do: kayaking, jungle trekking, snorkeling, climbing, bathing with elephants, and exploring the best beaches in the area are just some of the highlights. This travel guide will find all the essential information about the best things to do in Krabi, the most beautiful islands, the best beaches, and awesome insider tips.
1. Railay beaches and caves
Railay Beach, one of Krabi's many beautiful beaches, is a photographer's dream. Because it is located on a narrow peninsula, it can only be reached by longtail boat, but it is well worth the effort. This little slice of white-sand paradise is incredibly stunning, with the glittering waters of the Andaman Sea to one side and spectacular jagged rocks to the other.
The Railay beach is not only one beach, and it is a combination of several beaches which are within proximity. The beach itself is relaxed and serene; there aren't many people here because you can't drive to it. This stretch of shore is ideal for mixing typical beach time with island exploring.
There are some luxury accommodations, which means you may spend the day relaxing on the lovely white beaches and then spend the evening relaxing with the lush gardens, ornate pools, and beach views even when you return to your hotel to unwind.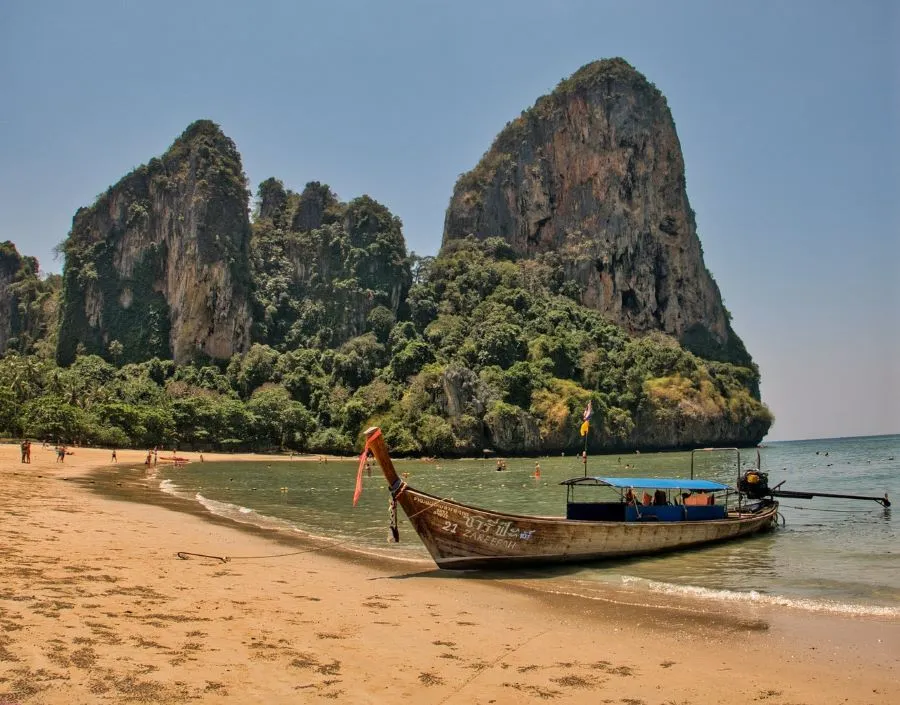 2. Koh Poda
Located just 6 km off Ao Nang Beach, Koh Poda is one of the most spectacular islands of the Krabi archipelago. With its soft white-sand beach surrounded by palm and pine trees, it is a stunning tropical getaway. A coral reef around 20 meters from the shore is home to various marine life. So the area is also an ideal place for snorkeling. You can reach Ao Nang Beach within 25 minutes approximately by a longtail boat.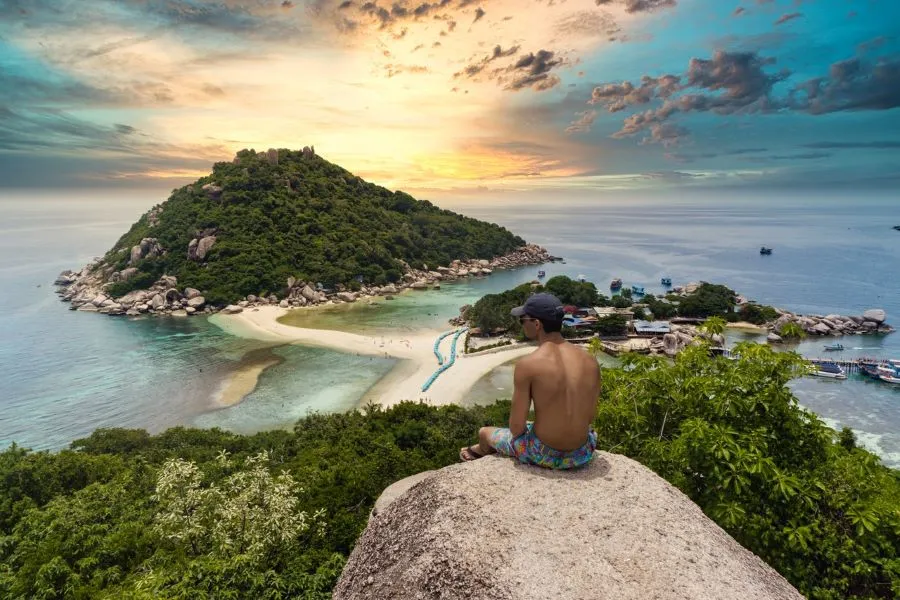 3. Emerald Pool
An incredibly impressive Emerald Pool, a really cool highlight, and an extraordinary nature attraction of Krabi is the Thung Teao Forest Natural Park. The park is a lowland rainforest, and on tour, you can explore an intact ecosystem rich in biodiversity. Alongside the stunningly beautiful Emerald Pool is the Blue Pool, also noted for its vivid and distinctive color. Don't forget to cool yourself in the Emerald Pool and, last but not least, enjoy the stunning deep blue pool.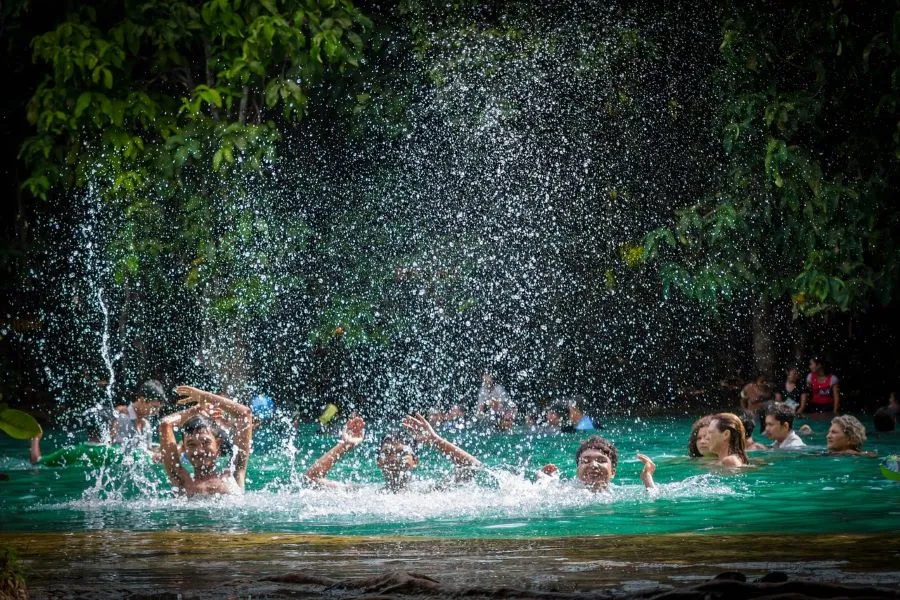 4. Koh Hong
Off the Krabi coastline, Koh Hong is one of the ultimate dream islands in Thailand and one of the best things to do in Krabi. The stunning limestone cliffs that characterize the picturesque landscape of Koh Hong are also awe-inspiring. This wonderful group of tiny islands offers breathtaking scenery, soft white-sand beaches, coral reefs, and a beautiful lagoon, creating an ideal place for swimming, kayaking, snorkeling, scuba diving, fishing, sunbathing, hiking, and picnicking.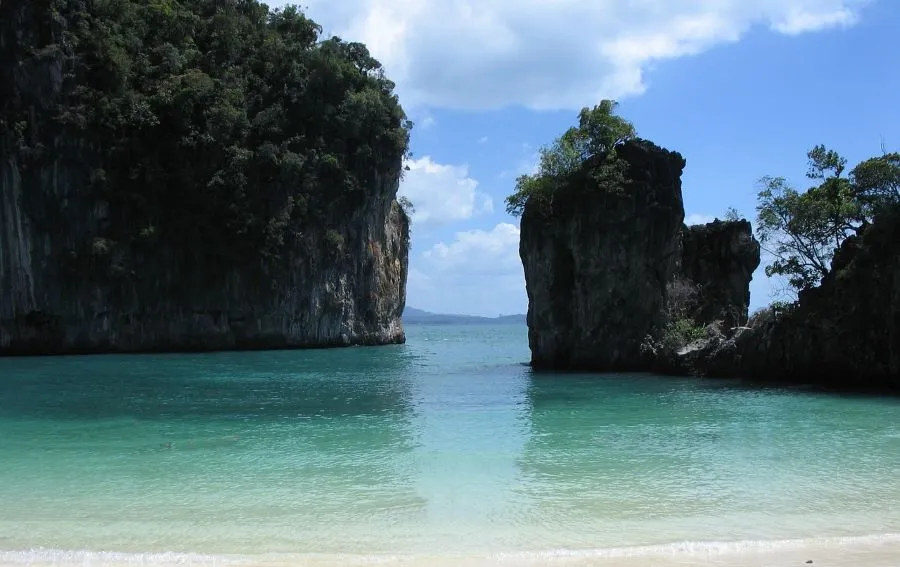 5. Wat Tham Sua (Tiger Cave)
Visiting the famed Tiger Cave Temple is another attractive thing to do in Krabi, a part of a temple complex where monks live and worship in a labyrinth of natural caves surrounded by lush vegetation. According to legend, a tiger once dwelt in the cave that gave rise to the temple's name. The tunnels may be visited, and there are many symbols and artifacts. There appear to be tiger paw prints embedded in the stone within one of the caverns. The biggest tourist attraction is the 'Buddha's Footprint.' To get there, you must complete a 1,237-step steep and humid trek. When you reach the top, you'll be rewarded with 360-degree views of the Andaman Sea and its gorgeous islands.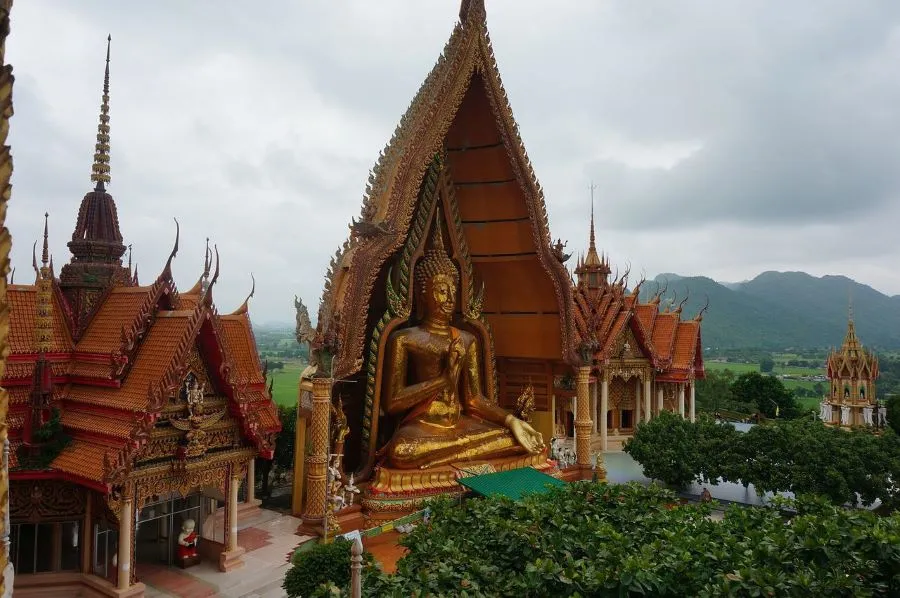 6. Phi Phi Islands
There are numerous reasons why the Phi Phi Islands should be on your Thailand bucket list. Phi Phi has quickly become one of Thailand's most popular locations with its beautiful beaches, spectacular rock formations, and deep turquoise waters teeming with colorful marine life. The Phi Phi islands are a group of six islands located 43 kilometers west of Krabi: Koh Phi Phi Don, Koh Phi Phi Leh, Koh Bida Nok, Koh Bida Nai, Koh Phai (Bamboo Island), and Koh Young (Mosquito Island). The two major highlights are Phi Phi Don and Phi Phi Leh. Koh Phi Phi Don is the only populated and largest of the islands. Our list below includes the most popular sites that you must see.
More Details - Things to do in Phi Phi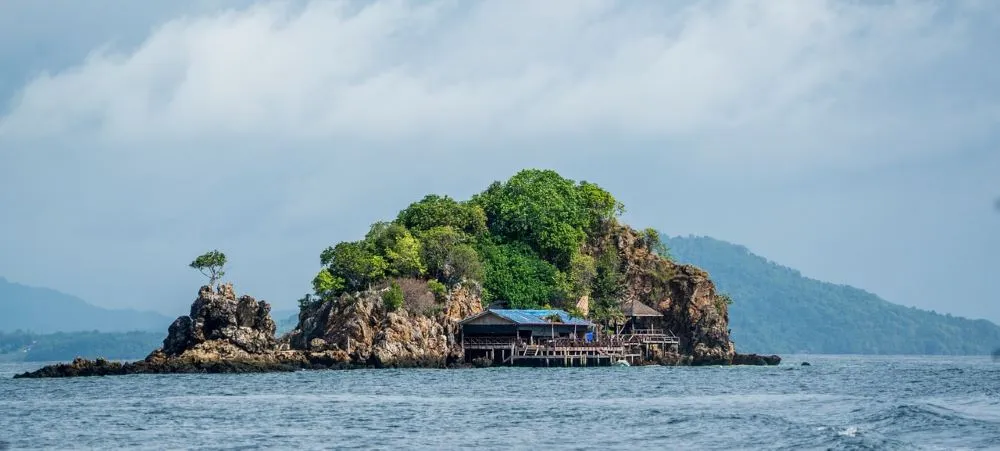 7. Koh Tup and Koh Mor
The Krabi archipelago's islands are Koh Tup and Koh Mor, linked by a sandbar that connects to Koh Kai, a third island, during low tide. Apart from this one-of-a-kind trek and unique snorkeling experience, there isn't much to do here but relax in a tropical paradise. In addition, the island provides opportunities for a short hike to Koh Tup's summit, where you can enjoy breathtaking views of the other islands around.
8. Klong Thom Hot Springs
The Klong Thom Hot Springs, also known as Khlong Thom Saline Hot Spring, is set inside the beautiful rainforest near the Khao Phra Bang Khram Nature Reserve. These thermal springs originated from ancient volcanic chambers. The water gets up to forty degrees Celsius and contains natural mineral salts with many healing properties. And also, it is believed to be that water ease several ailments such as rheumatism, sciatica, and other skin problems. You will feel relaxed here, bathing in the warm water surrounded by a pristine lush environment.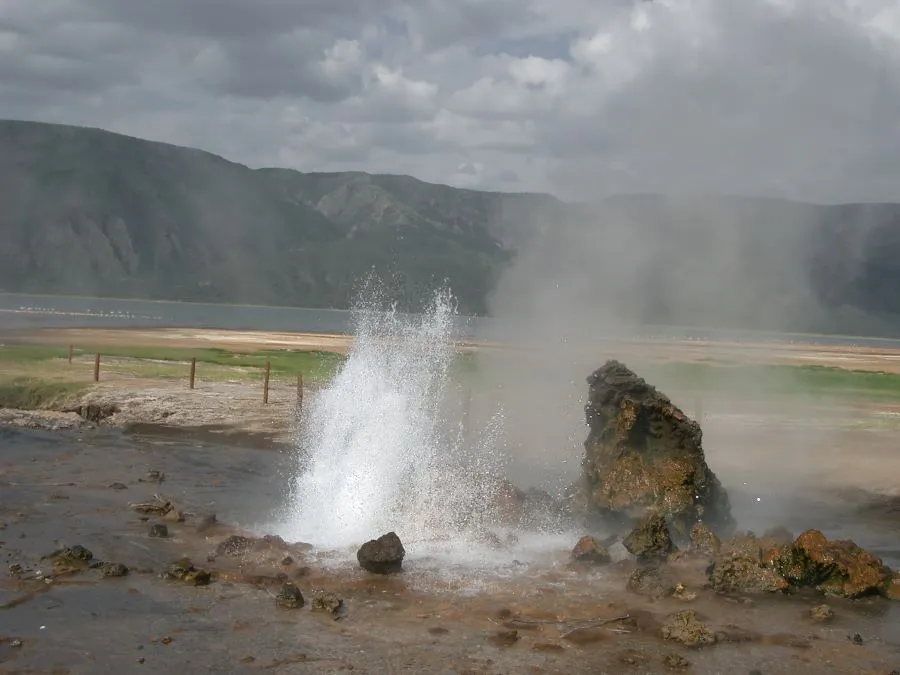 9. Krabi Town
Krabi Town is a lovely, relaxed, and provincial Thai town. Unlike many other tourist destinations, Krabi Town is unique, and it still attracts a lot of tourists, but it hasn't changed to cater to their demands. It has managed to keep its 'local' feel. Krabi Town is not a typical tourist attraction because it is located on the Krabi River rather than the sea. It is always filled with fishing boats that readily bring their daily catches to the restaurant tables. The town has a genuine feel with its local bars and eating spots. For those interested in Thai culture, Krabi Town for a bit is a rewarding experience. It's no surprise that the accommodations are inexpensive, and the town's central location makes it ideal for trips and good Krabi activities.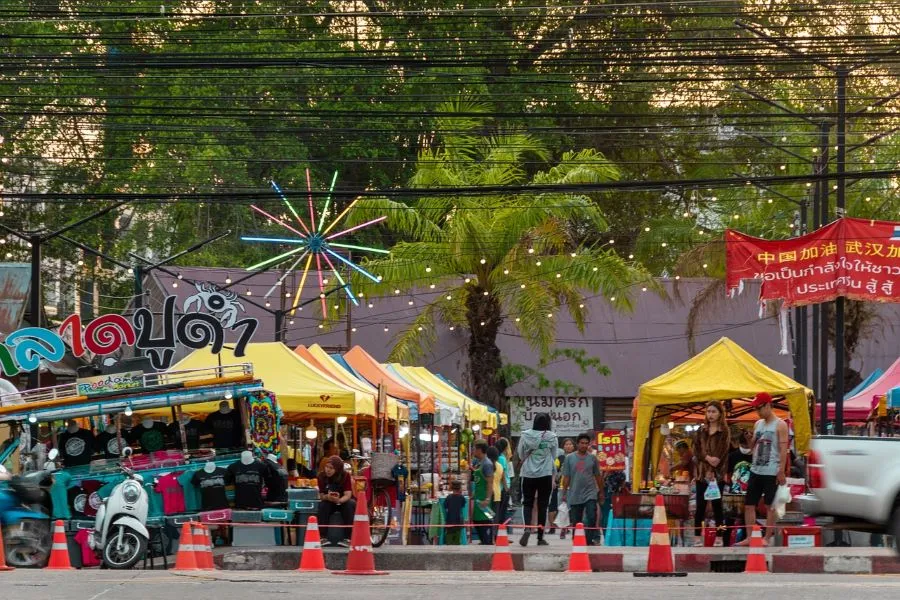 10. Ao Luk Mangroves
If you want to get a soft adventure experience in Krabi, the Ao Luk mangrove forest and caves are great fields for exploration. With a hilly lush landscape along the coast, mangrove forest and limestone cliffs like those found in Phang Nga Bay provide a fascinating tropical playground for sea kayakers. The town of Ao Luk is a typical southern Thailand village and a great place to stop for those heading from Phuket to Krabi Town. Ao Luk District is located 40 km north of Krabi Town, on the road to Phang Nga Town.