Things to do in the Maldives
Last Updated On October 23, 2021
I'm sure you've wanted to visit the Maldives for a long time. The images of crystal white sand beaches, palm trees, sparkling oceans, and beautiful sunsets must have piqued your interest. It doesn't matter that you are what kind of traveler because there are numerous activities in the Maldives suitable for all types of travelers. The Maldives is one of the fantastic places to visit whether you're looking for a relaxing vacation or a bit of adventure. Here are the amazing 10 things that you can do in the Maldives.
1. Dolphin & Whale watching
If you are like Dolphine & Whale watching, Maldives is the best place because the Maldives' dolphins are the most active and playful in the world.
Best time to watch dolphins in Maldives
The dry season is the best time to watch dolphins, especially between January and April, because they like to show up when the weather is fine. Dolphins are most active at dawn, between 10 a.m. and 12.00, between 2 p.m. and nightfall. When watching dolphins in the ocean, a decent set of binoculars or a telephoto lens can be handy.
Best place to watch dolphins in Maldives
Muli Channel in the Meemu Atoll is a little-known location for watching dolphins. But it is unquestionably one of the top dolphin sites in the Maldives.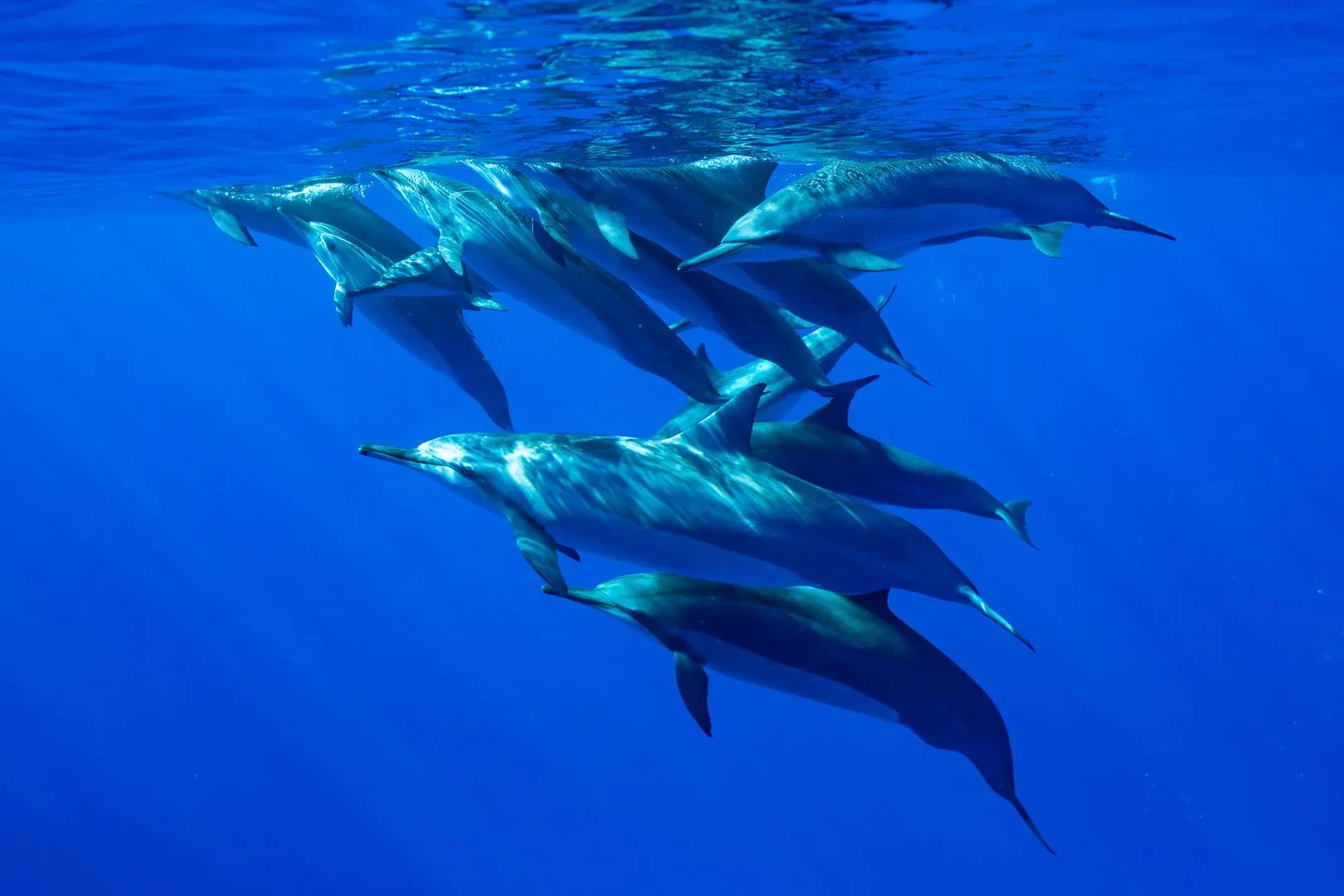 Best time to watch Whales in Maldives
More giant whales are not usual in the Maldives, although blue whales can be seen frequently during their migration from November to May. Humpback whales are most usually seen from June to October.
Best place to watch Whales in Maldives
The South Ari Atoll is the best site in the Maldives to swim with whale sharks. If we consider islands, Dhigurah, Dhangethi, and Maamigili are the most remarkable islands for whale watching.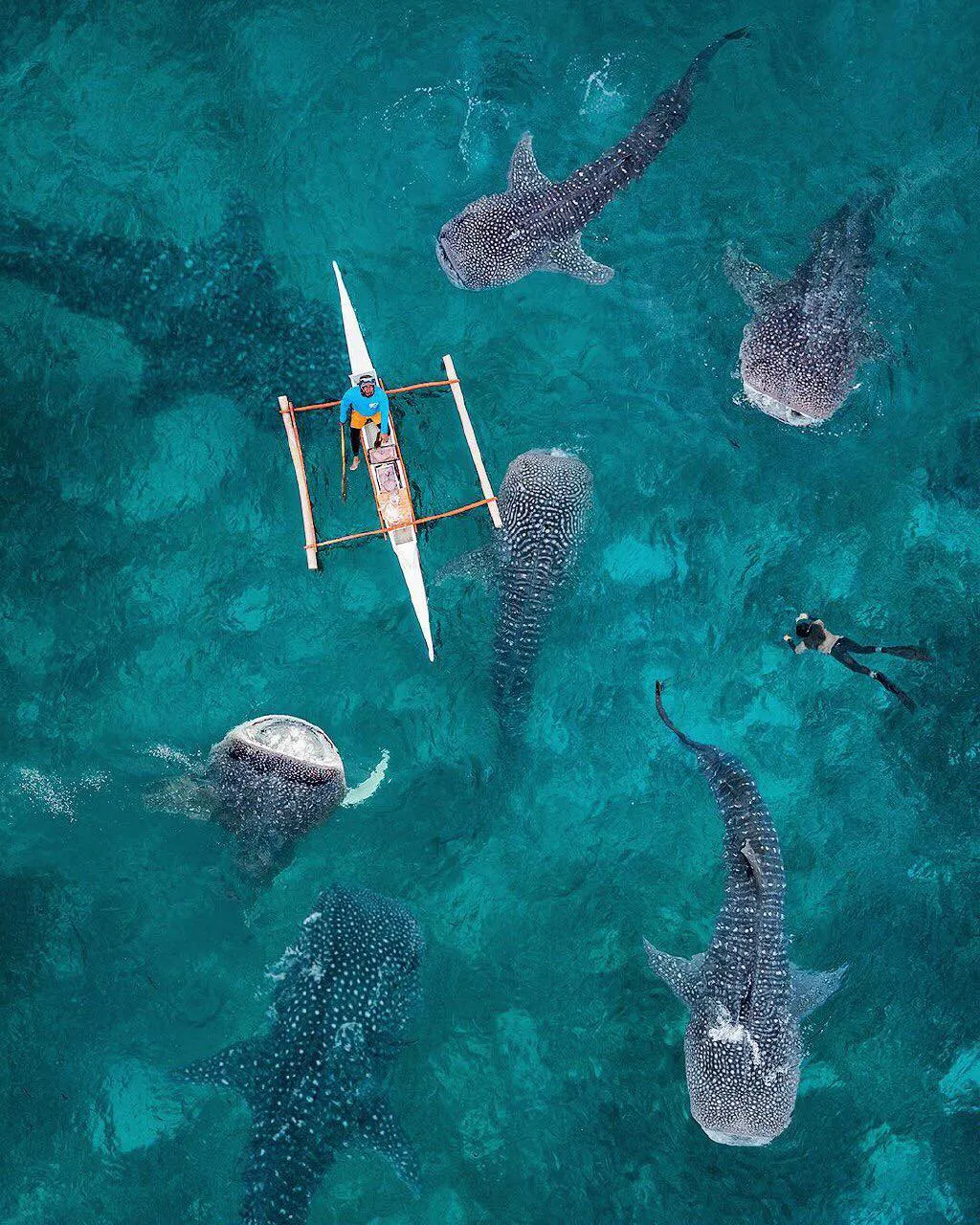 2. Surfing
The Maldives is a top surfing destination in the world. Although surfing is not your ability, you can also enjoy watching others surfing while drinking your coffee.
Best time to surfing in Maldives
From July through September, the weather in the Maldives can be quite stormy and windy. Except for these periods, all other periods are good for surfing. But the most outstanding season to surf the Maldives is from April to June, when there are many glassy days and a reasonably consistent swell. The best time to surf is generally in the early morning and the late evening when there is swell in the water.
Best place to surfing in Maldives
North and South Male Atolls, Central Atolls, and South Atolls are Maldives' best and most famous surf spots. Also, Lohi's Hudhuranfushi Resort, also known as Lohifushi Resort, is considered the best surf resort in the Maldives. This resort is home to Lohi's, one of the most reliable breakers in the Maldives.
3. Stand Up Paddle Boarding
If you don't want to surf, paddleboarding is another way of having fun in the Maldives. Since calm seas and crystal-clear water surround most islands, you can take a good experience while watching various fishes.
Best time for Paddle Boarding in Maldives
The best time for paddleboarding is when the wind is very light or blowing away from the land and heading out over the water. If you are like paddleboarding, between April and October will be the best time for it.
Best place for Paddle Boarding in Maldives
Since calm seas surround most islands, most of the islands are suitable for paddleboarding. But first, you must hire a water sports center like Active Watersports Maafushi, Koamas Dive & Water Sports Centre, Aquaholics Scuba & Snorkeling, etc.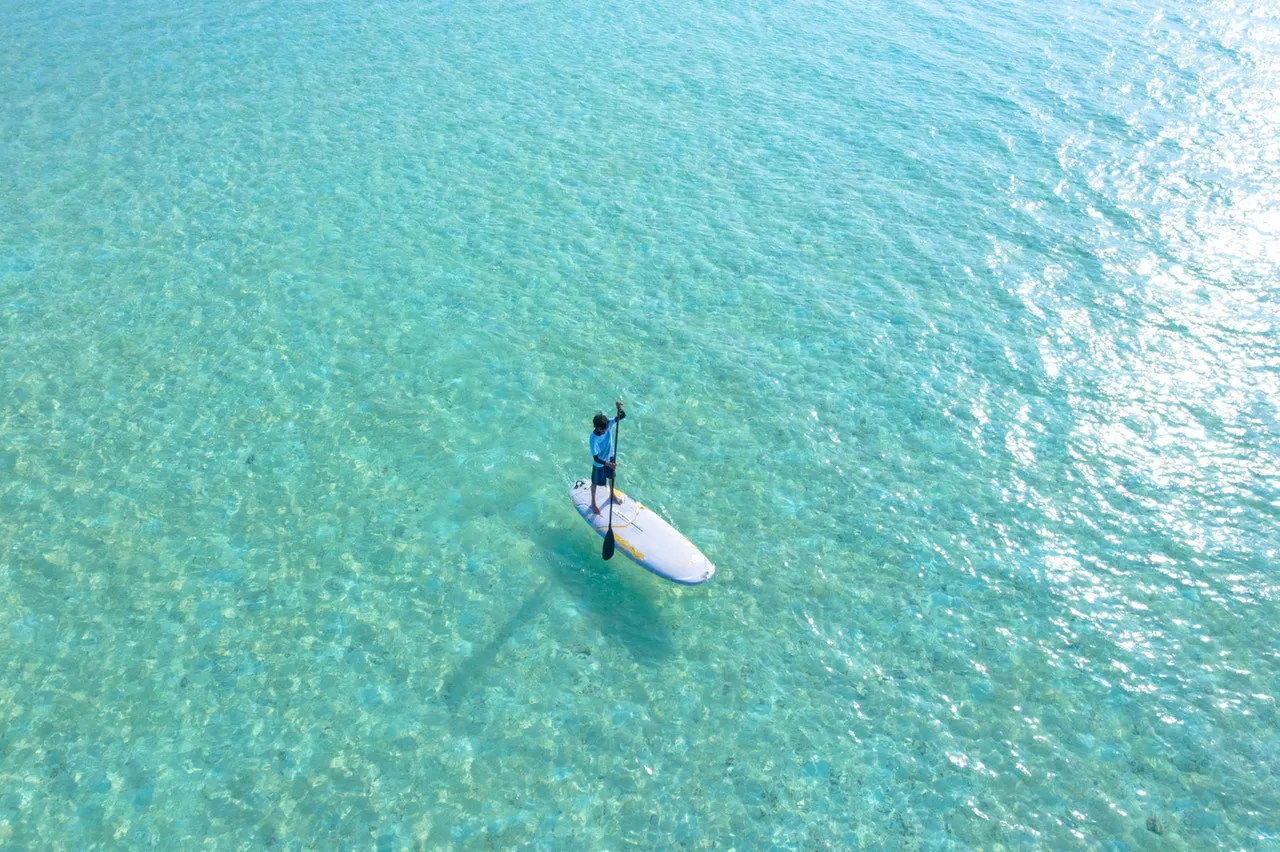 4. Fishing
Fishing is an integral part of the Maldives' culture and economy. If you are like fishing, you can do it either alone or with locals. Fishing with locals on a regular fishing expedition will be another experience for you. Tuna is the most common catch in the Maldives, but you are lucky you can also catch dorado, wahoo, barracuda, and swordfish here.
Best time for Fishing in Maldives
The fish in the Maldives can catch all over the year, but the greatest season for the Big Game is from November to March. However, you can catch the sailfish from August to November as well. From October through March, tuna and wahoo are commonly catchable.
Best place for fishing in Maldives
If you like to start fishing, Male is a good starting point for your fishing adventure. Dhiffushi, Keyodhoo, and Fulidhoo are the other three places that good for fishing.
5. Parasailing
Parasailing is another fantastic method to see the Maldives' stunning atolls. Feeling the wind in your hair when the boat is at high speed, watching the gorgeous surroundings all around you, is an incredible sensation. Parasailing is one of the most exciting things to do in the Maldives, without a doubt.
Best time for Parasailing in Maldives
Between November and April is the best time of year to go parasailing in the Maldives. The Maldives has a generally dry winter throughout these months. But winter in the Maldives is not as harsh as it appears; in reality, it is pleasant and mild.
Best place for Parasailing in Maldives
Fonimagoodhoo, well known as Reethi Beach, Cocoon Beach (Ookolhufinolhu), and Finolhu Beach (Baa Atoll), is the best three beaches for parasailing. It can cost around USD 150 for two people for a tour.
6. Scuba Diving
The Maldives is one of the world's best scuba diving destinations, and there are many places you can experience diving in the Maldives. If you are not qualified, it does not matter. Still, you can do a discovery dive with the help of a dive center. There are many dive centers you can experience diving for an affordable price.
Best time for Scuba Diving in Maldives
However, the most fantastic time scuba diving in the Maldives is between January and April, when the weather is dry and mild and visibility is finest. May through July is commonly thought to be the months with the most unpredictably changing climate, resulting in poor visibility for divers.
Best place for Scuba Diving in Maldives
Lhaviyani, North and South Male, Felidhoo, Meemu, Laamu, and Huvadhoo are the most incredible places in the Maldives to scuba diving (you can dive with reef sharks). The Ari, Huvadhoo, Fuvahmulah, and Thaa atolls in the south are the greatest places to see whale sharks while diving.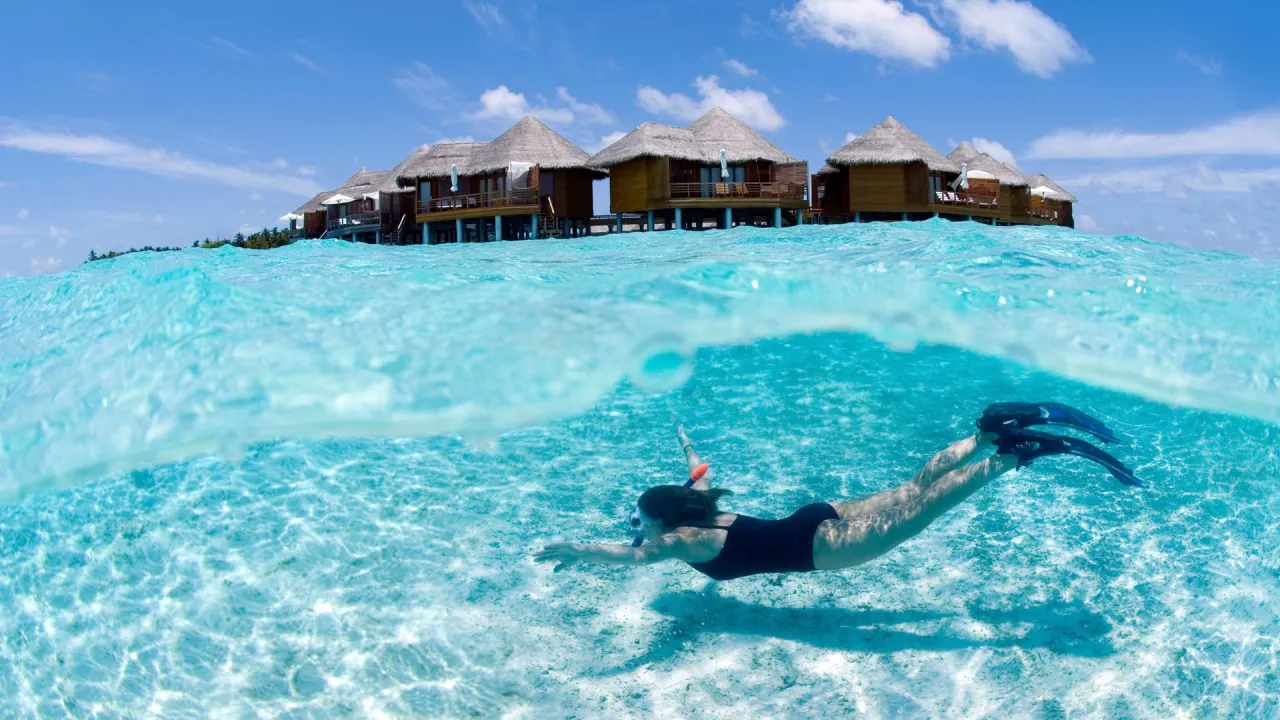 7. Walking on sand beach
White sand beaches are everywhere, along with the atolls in the Maldives, making it a popular tourist destination. The sand is also soft and comfortable to walk on. The Maldives is very popular among beachgoers because you can walk far and far along the sand bars and enjoy the crystal blue waters.
Best beaches in Maldives for a sand walk
Reethi Beach, Veligandu Island, Thulusdhoo Island, Hulhumale Island, Fulhadhoo Island, Ukulhas Island, Omadhoo, Dhigurah Island consider as the best beaches for walking on sandy beaches. You can get a better experience while walking barefoot on these beaches.
Read More - 10 Great Beaches You Must visit in Maldives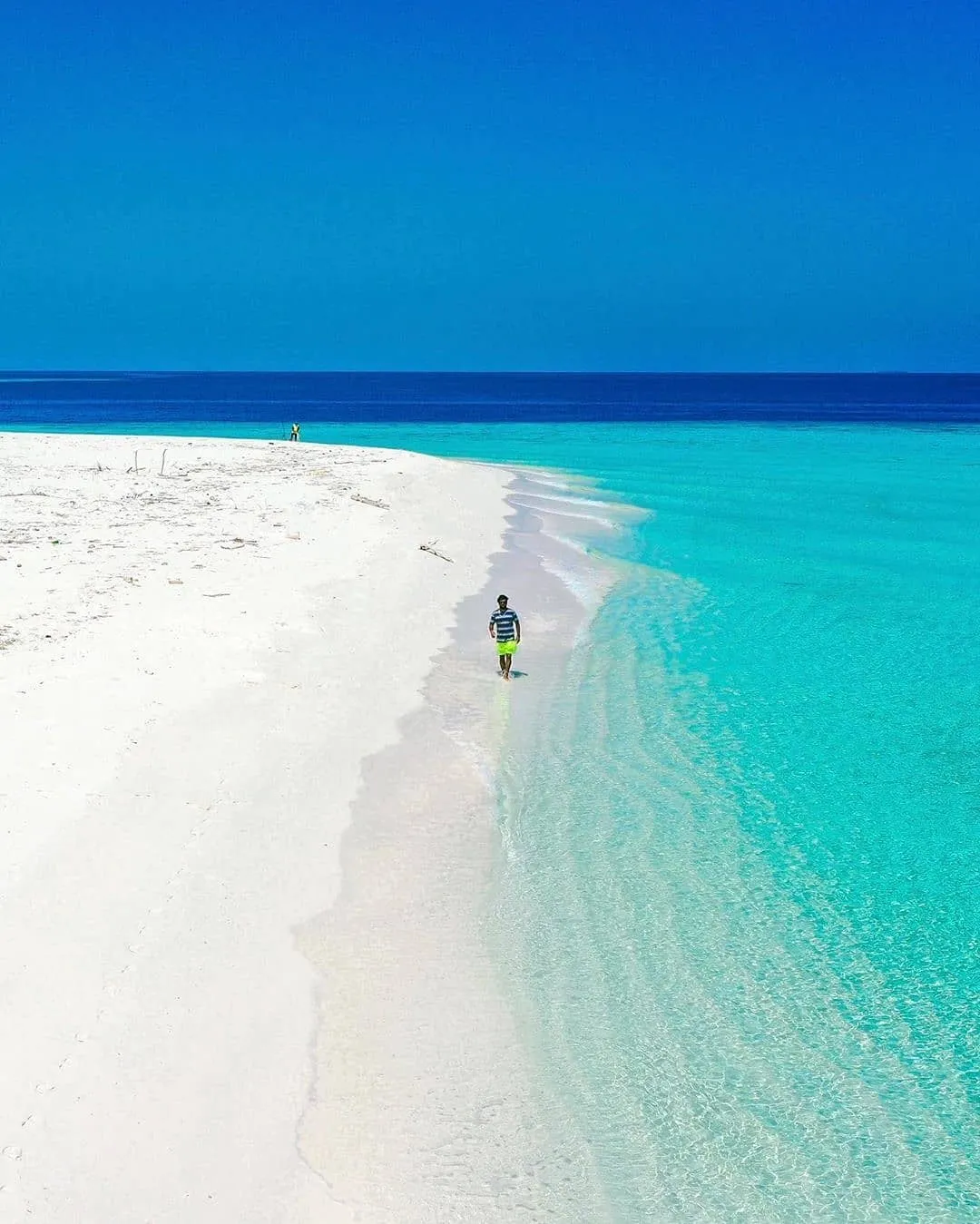 8. Visiting a Local Island
Visiting a local island is another different experience you can get in the Maldives. Walking through concrete buildings, watching small schools in small islands, community centers, and banks in these tiny islands will give you another level of experience. If you like, you can go to the fish market, and it is another different experience too.
Local islands you can visit in Maldives.
Mule Island – the capital of Johnson Atoll and Naalaafushee Island- is a well-known local island in the Maldives. But there are many local islands and if you wish you can visit them too.
9. Lovely Dinner on Sunset
If you are traveling as a couple, Maldives is the romantic destination on earth. In the Maldives, you can go on a romantic night out while watching the sunset on the beach. It costs about $250 per couple. It seems like the meal is little on the pricey side, but it did include a bottle of champagne, a personal waiter, and a meal served right at your table.
Best time for lovely dinner in Maldives
If you are traveling between November to April, it will be the best time for a romantic dinner because the climate is warm during this period.
Best places for get a lovely dinner in Maldives
Gili Lankanfushi Maldives, JA Manafaru, Atmosphere Kanifushi, Taj Exotica Maldives, Centara Grand Island are the best top 5 places you can get a lovely romantic and unforgettable dinner at sunset.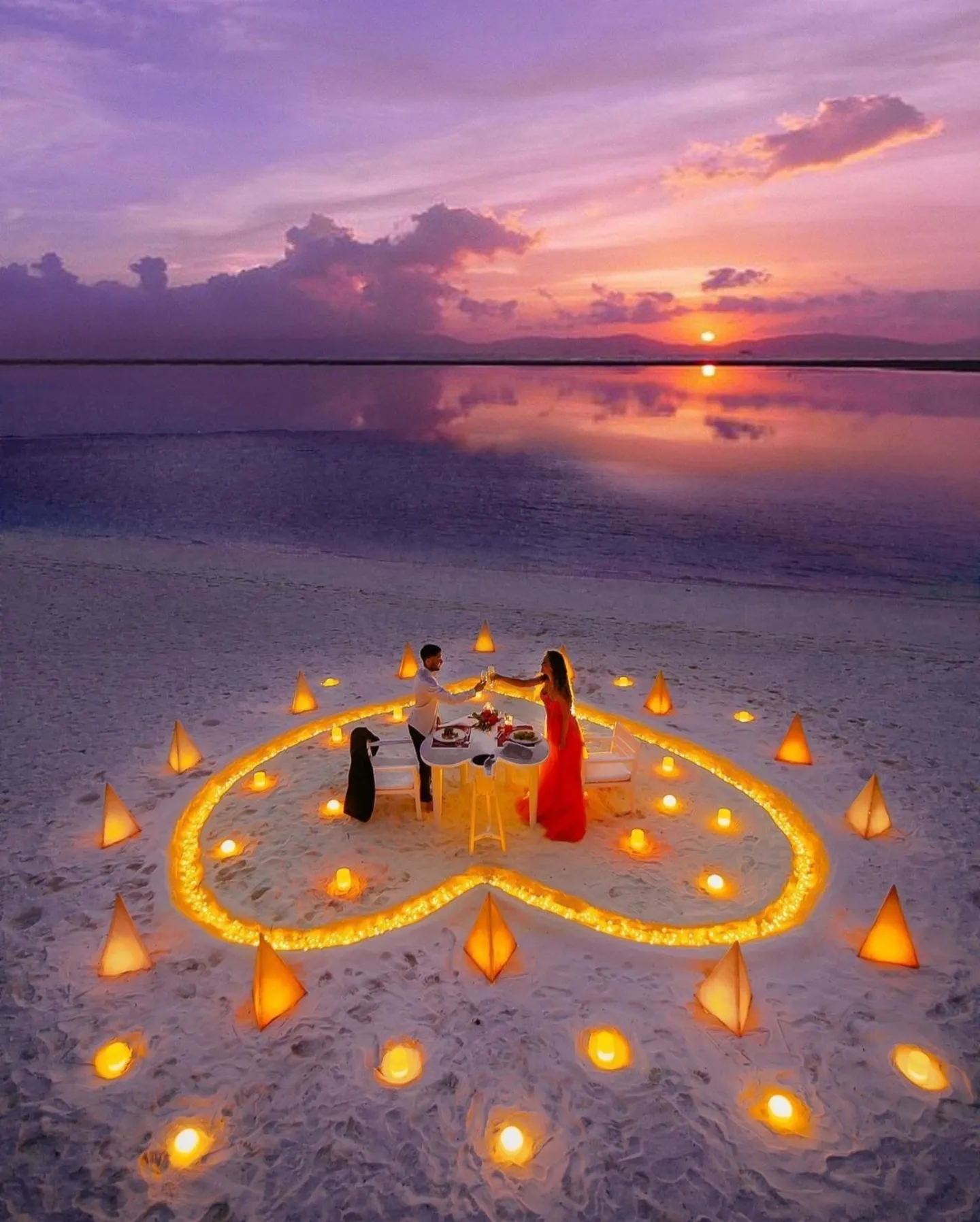 10. Go to the Spa
It doesn't matter if you are traveling alone, as a couple, or as a family. There is all kind of massage and spa centers in the Maldives in all type of travelers. Get an hour of luxury massage, and then you can relieve your mussel pains and start another new experience in the Maldives. A massage in a day spa costs $90 on average and about $140 at a resort spa.
Best spa centers in Maldives
Duniye Spa, Veli Spa at Kurumba Maldives, Angsana Spa, Lime Spa, Banyan, Tree Spa Vabbinfaru are considered the best spa places in the Maldives.