Things To Do in Matale, Sri Lanka
Last Updated On October 29, 2021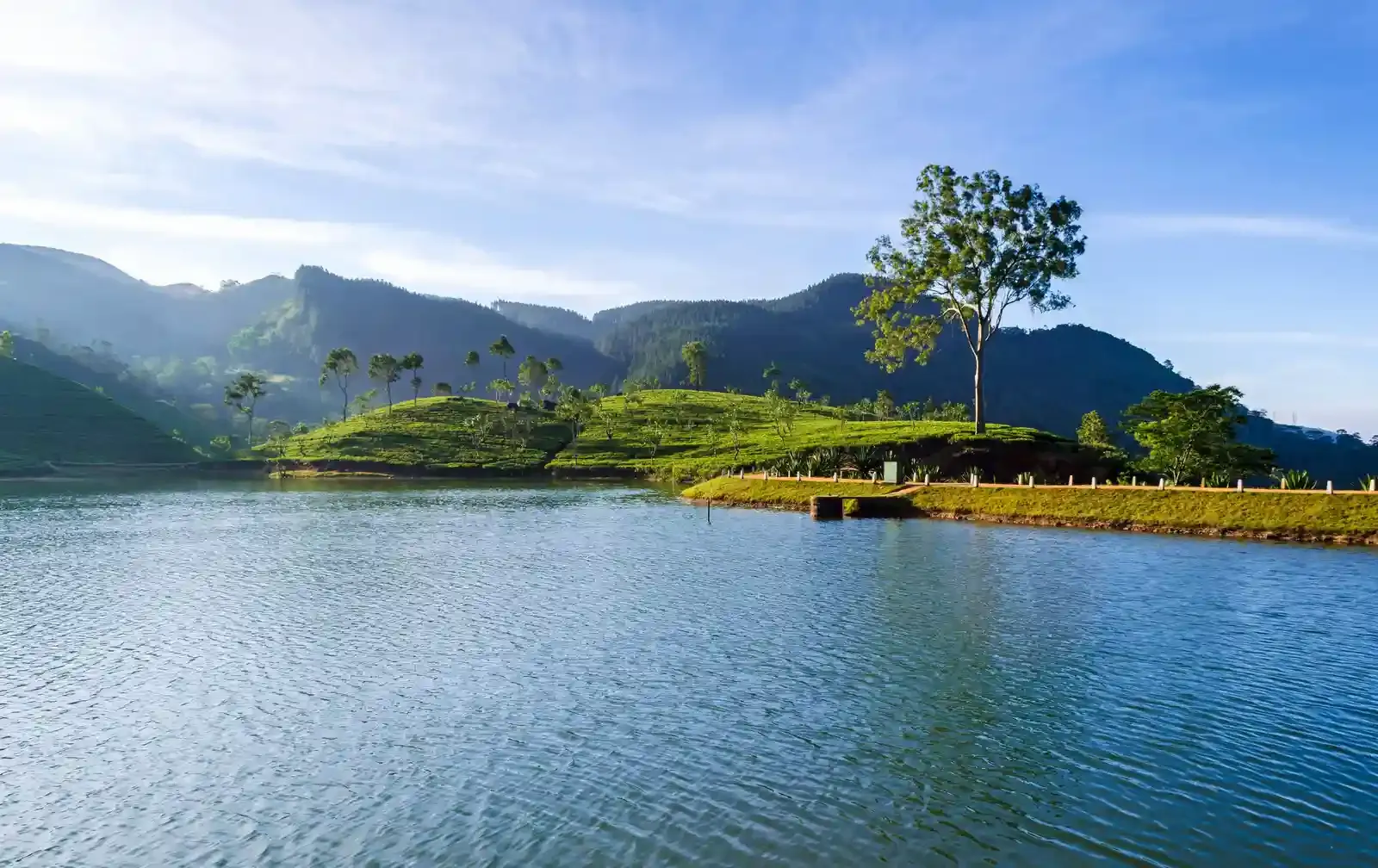 In Sri Lanka, Matale has numerous tourist attractions because of its incredible natural beauty, well-preserved ruins of ancient Sinhala civilization, and religious background. Whenever you visit Sri Lanka, you should add Matale to your bucket list.
Best time to visit Matale
The middle-year months of March, April, and May are the best time to visit Matale.
How to reach Matale
It is 155.4km from Colombo to Matale. There are several options to get Colombo to Matale. Choose as you wish
1.Train - It takes around 4hours and 50 minutes
Price of tickets -Rs.310-Rs.480(depend on class)
2.Bus - It takes 3hours and 45minutes (depending on traffic )
Price of tickets-Rs.2042-Rs.2482
3.Taxi - It takes about 2hours and 30 minutes
Price -Rs.12000-Rs.15000
4.Drive - It takes around 2hours and 30minutes
Price-Rs.2100-Rs.3100
Things to do in Matale,
1. Exploring the Natural Beauty in the knuckles Mountain Range
The knuckles mountain range is one the most famous destination among the who interested in hiking & camping. This mountain consists of 34 peaks which are ranging between 900m-2000m. The knuckles mountain range is rich in level of biodiversity. So throughout the journey, you can see several species of endemic birds, mammals, amphibians & reptiles and hear their sound. It may give you another level of experience. If you're a wildlife photographer, you have a chance to take incredible wildlife shots. The weather in this mountain is constantly changing. But according to the idea of many travelers, months from December to September are ideal for hiking. Don't miss knuckles mountain range if you visit Matale.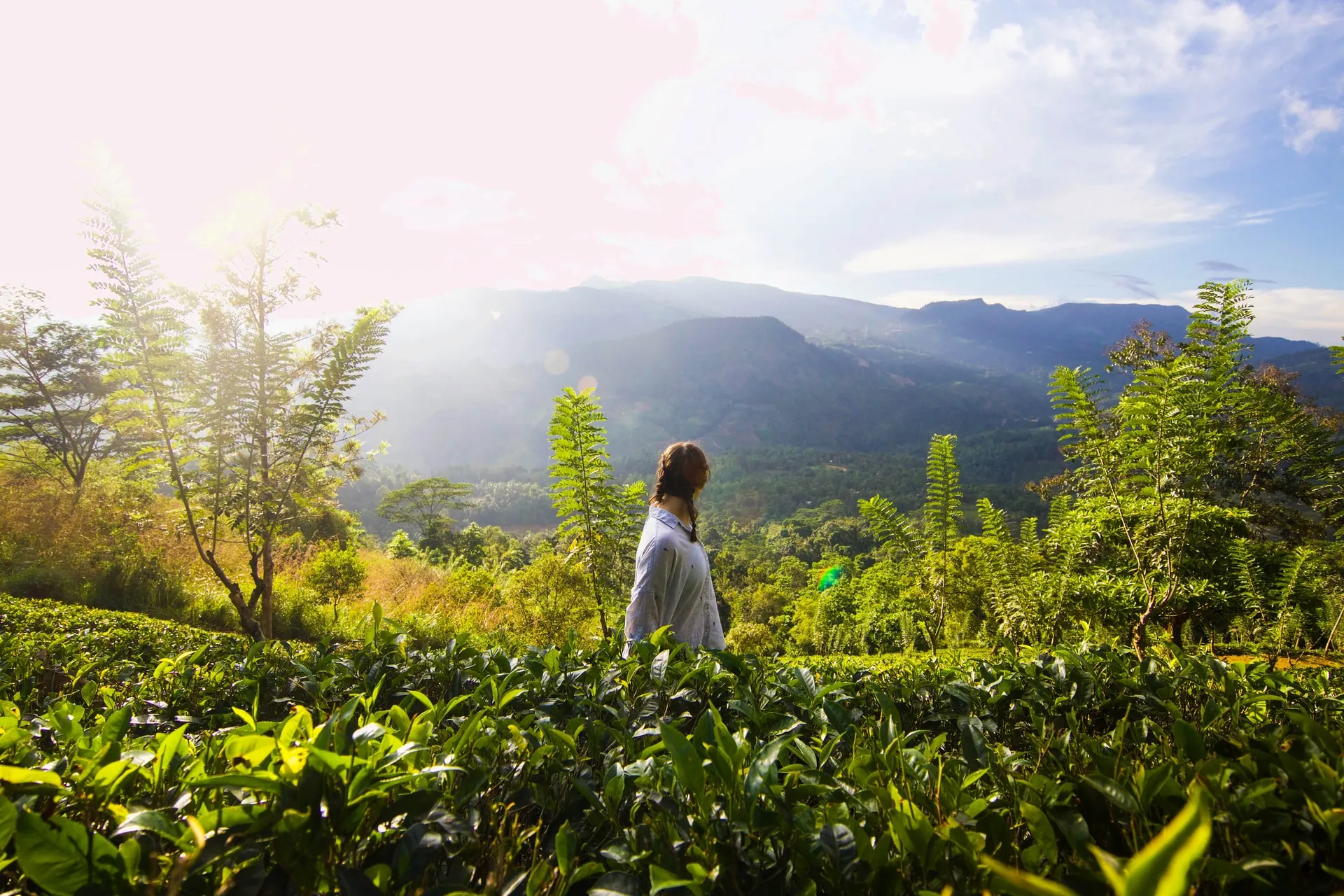 2. Visit Muththumariamman Temple
Muththumariamman temple is a magnificent, colorful Hindu temple with tall towers dedicated to Mariamman, the goddess of rain & fertility. This temple was known as Arulmigu Sri Muththumariamman temple in the past. You can see intricate carvings & the status of gods & goddesses inside of the temple. If you visit there in March, you can participate in a festival named fame Chariot festival. It may give you another level of experience. The ideal time to visit the temple is in the morning.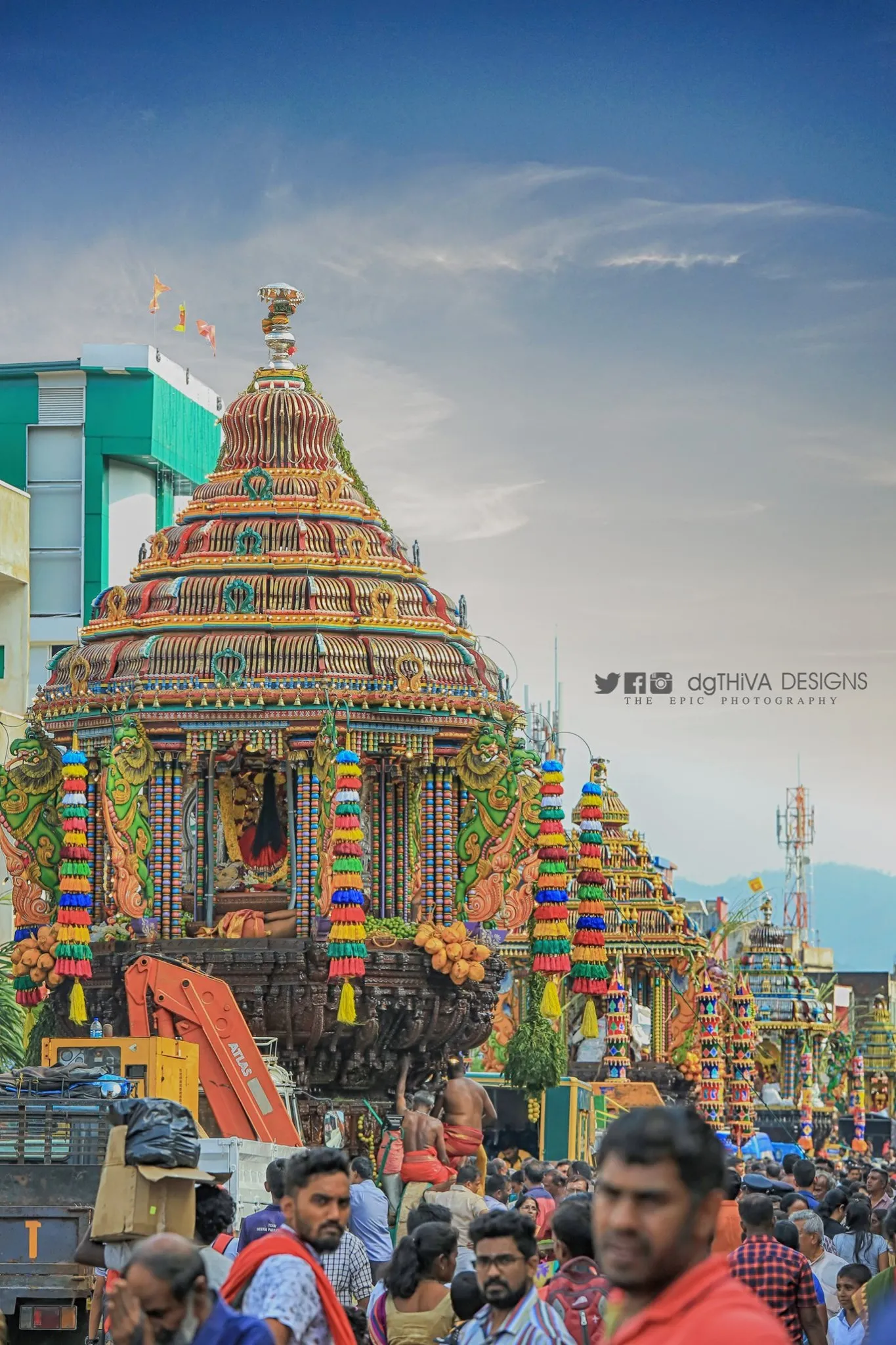 3. Taking a blessing at Matale Aluviharaya
Aluviharaya is a sacred Buddhist cave temple situated in Matale. It is 3.7km from Matale town to Aluviharaya rock cave temple. By hiring a tuk-tuk or a car, you can reach it within 8 minutes. Sri Lankans believe this temple is the place where the Tripitaka was written on palm leaves. There is a small museum at the entrance. At there, you can see the examples of Tripitaka text written on palm leaves. After exploring it, you have to climb no steps to enter Aluvihara rock caves filled with ancient paintings & status. Looking at the hill above the temple, you will see a vast seated golden Buddha statue. You can reach it by 30 minutes uphill hike from the footpath which leads behind the museum.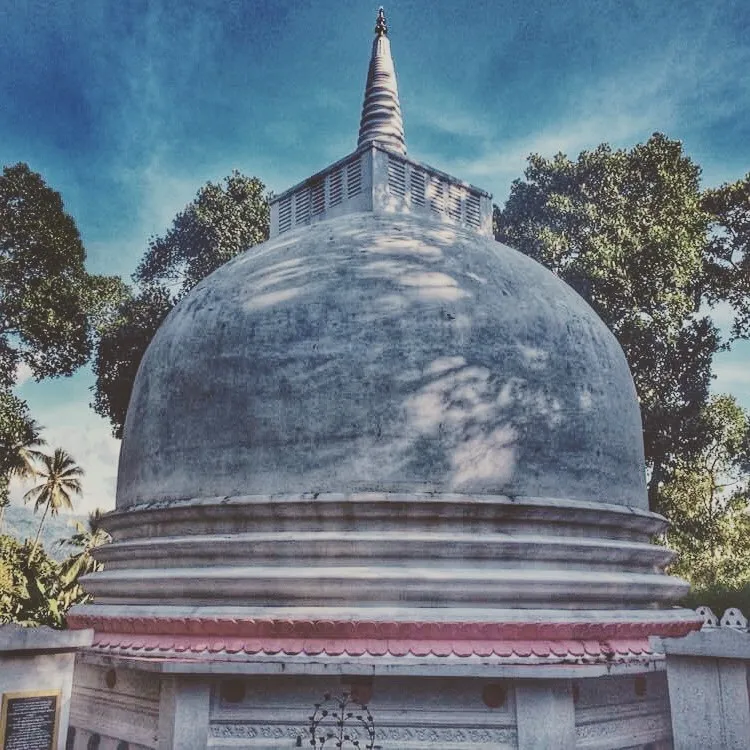 4. Visit Sembuwatte Lake
How is that? If you can get a lot of experience in one place such as bird watching, hiking, zip line, camping, etc. Sembuwatte lake is such a place. So it becomes a beautiful attraction point among the local & foreign travelers who visit in Matale. This lake is an artificial reservoir filled with natural spring water. But you're not allowed to bathe in the lake. Instead of that, there are separate bathing fools available for you. The misty & chilly atmosphere with pine trees and tea-covered slopes surrounding the lake may give you a relaxed and tranquil feeling. If you're a nature lover, do not miss Sembuwatte lake.
Read: Sembuwatta Lake Matale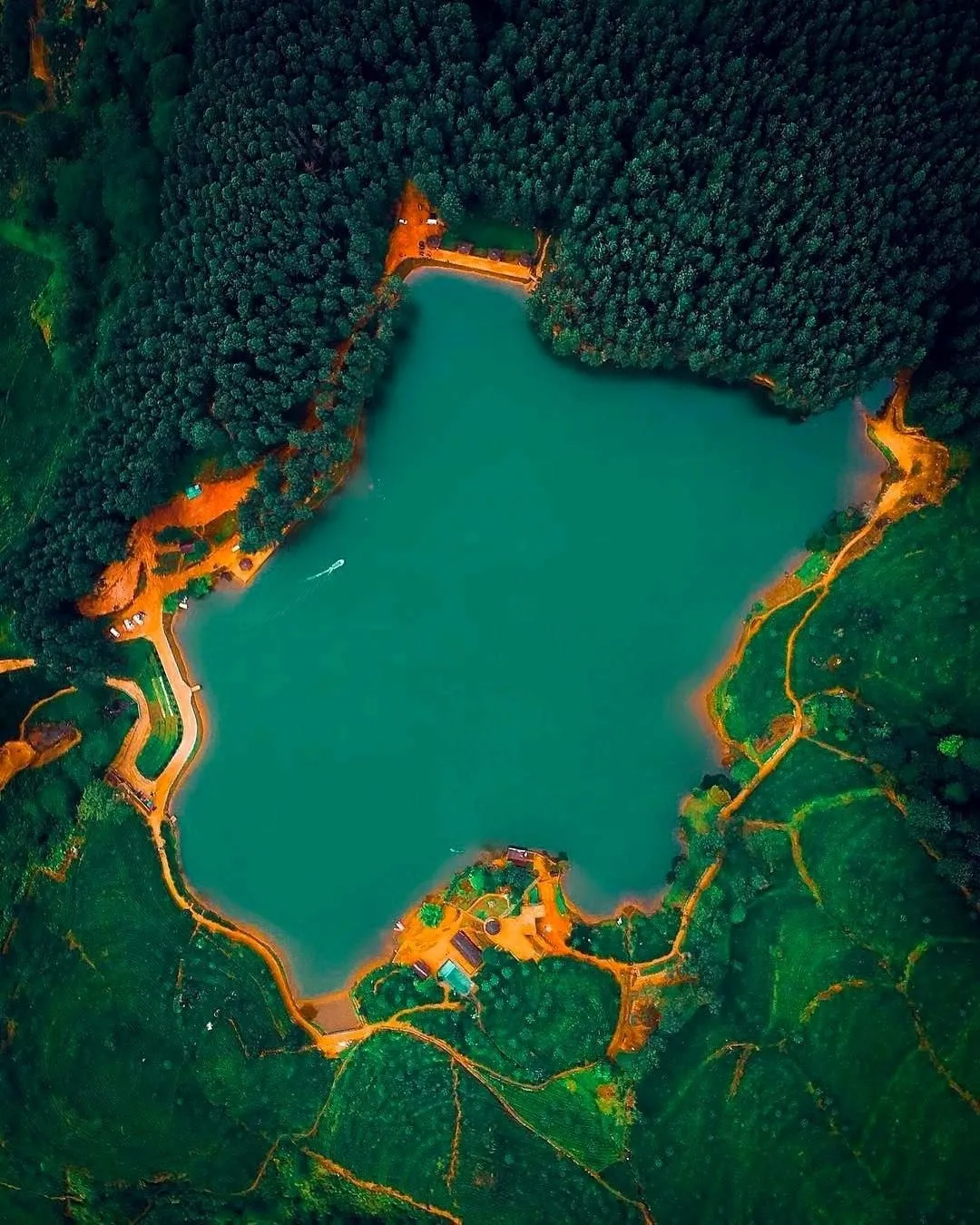 5. Visit Nalanda Gedige
Nalanda Gedige is an ancient stone temple that has a mix of Hindu & Buddhist architecture. In this temple, you can see the status of Hindu gods and the eroded tantric Buddhist carvings. This temple is situated in a picturesque location which is surrounded by paddy fields & Bowatanne lake. The wind blowing through the paddy fields & lake will give you glorious inspiration.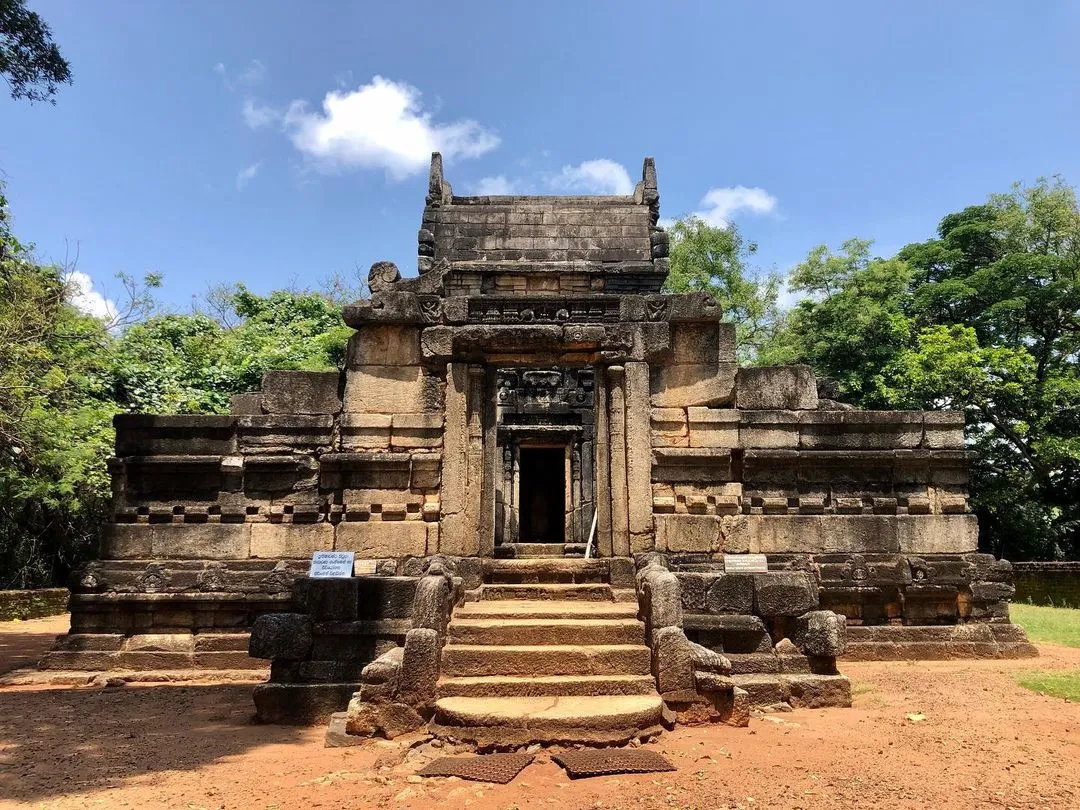 Credit - anita_gier
6. Enjoy the Wildlife Safari in Wasgamuwa National Park
If seeing wildlife is on your list when you visit Sri Lanka, you have to go on a wildlife safari to Wasgamuwa national park. It is famous for attracting massive herds of elephants, up to 150. To get this luck, you must visit there from November to May. Wasgamuwa is well known for its wide array of other wildlife such as monkeys, wild boars, deers, leopards, loth bears, various reptiles, birds, etc. The cost of entering the park is $15 per person & you will need to rent a safari jeep for a day. In the park, you can see the ruins of the ancient Buddhist temple Buduruwayaya.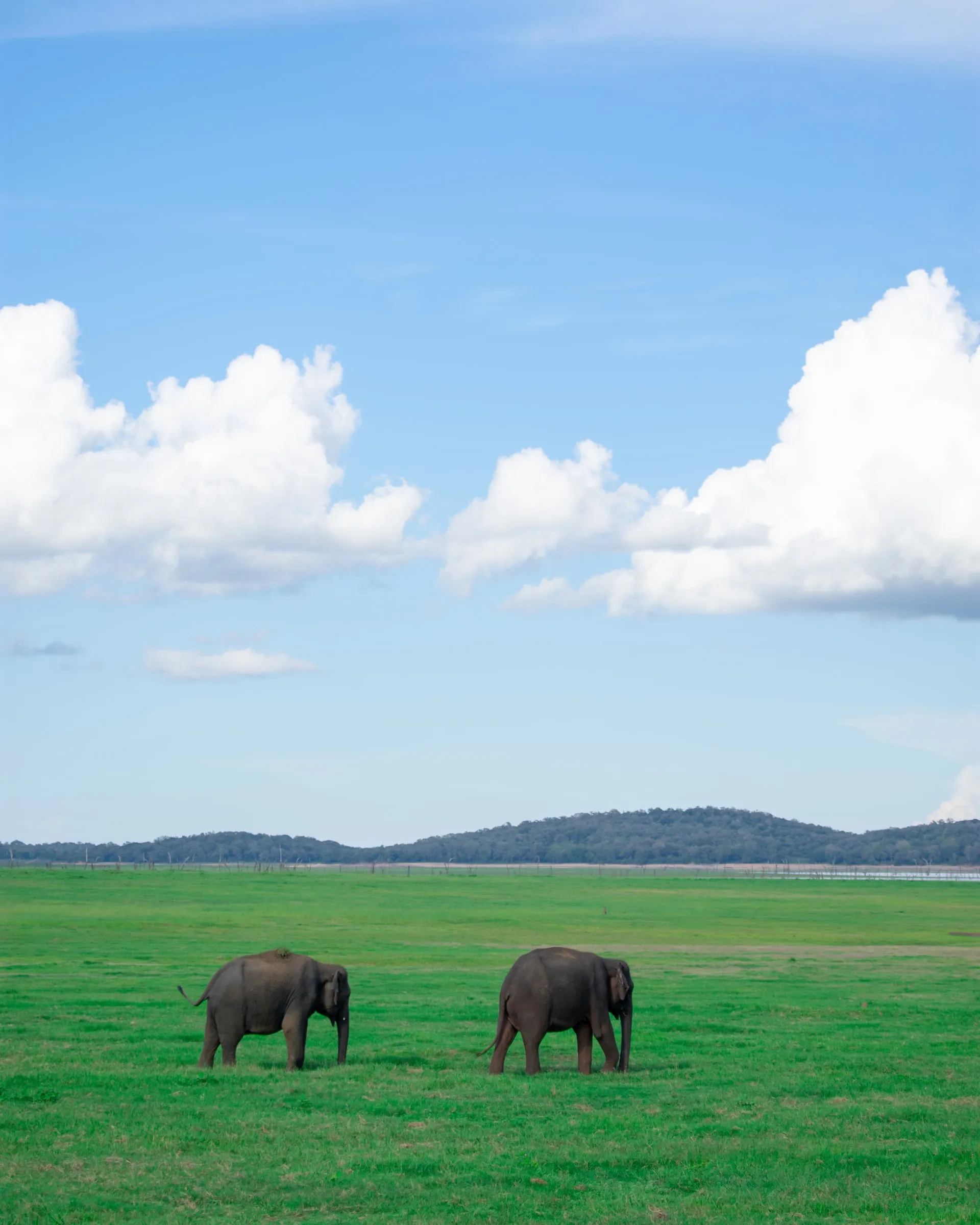 7. Visit Riverston
Riverston is known as the tourist paradise in the Matale area, which is on the top of the list of most beautiful places to visit in Sri Lanka. Riverton's environment is fantastic, and you will be amazed by the biodiversity there. The weather is constantly changing, rain can fall at any time, and the wind is mighty. Both rainy and dry seasons are suitable to visit Riverston. Do not forget to bring a coat, cap, or something to cover up as the climate is always wet and drizzling.
Read: Places to Visit in Riverston
Credit - riverstonecohills