Top 10 Honeymoon Destinations for 2022
Last Updated On November 08, 2022
Your honeymoon is likely to be your first real opportunity to spend a beautiful and romantic time with your spouse after a stressful time of planning and having your wedding. Therefore, couples choose romantic honeymoon destinations to spend their time simply enjoying each other's company. But if you go on a trip for your honeymoon, it should be relaxing while also catering to your couple's wants, needs, and style. So, choosing your dream destination is sometimes exceedingly difficult. For that, here are the top 10 ultimate honeymoon destinations for 2021 to add to your bucket list. When creating this list, we considered the world's most romantic, exciting, and visually stunning destinations to give you all the reasons you'll need to visit there.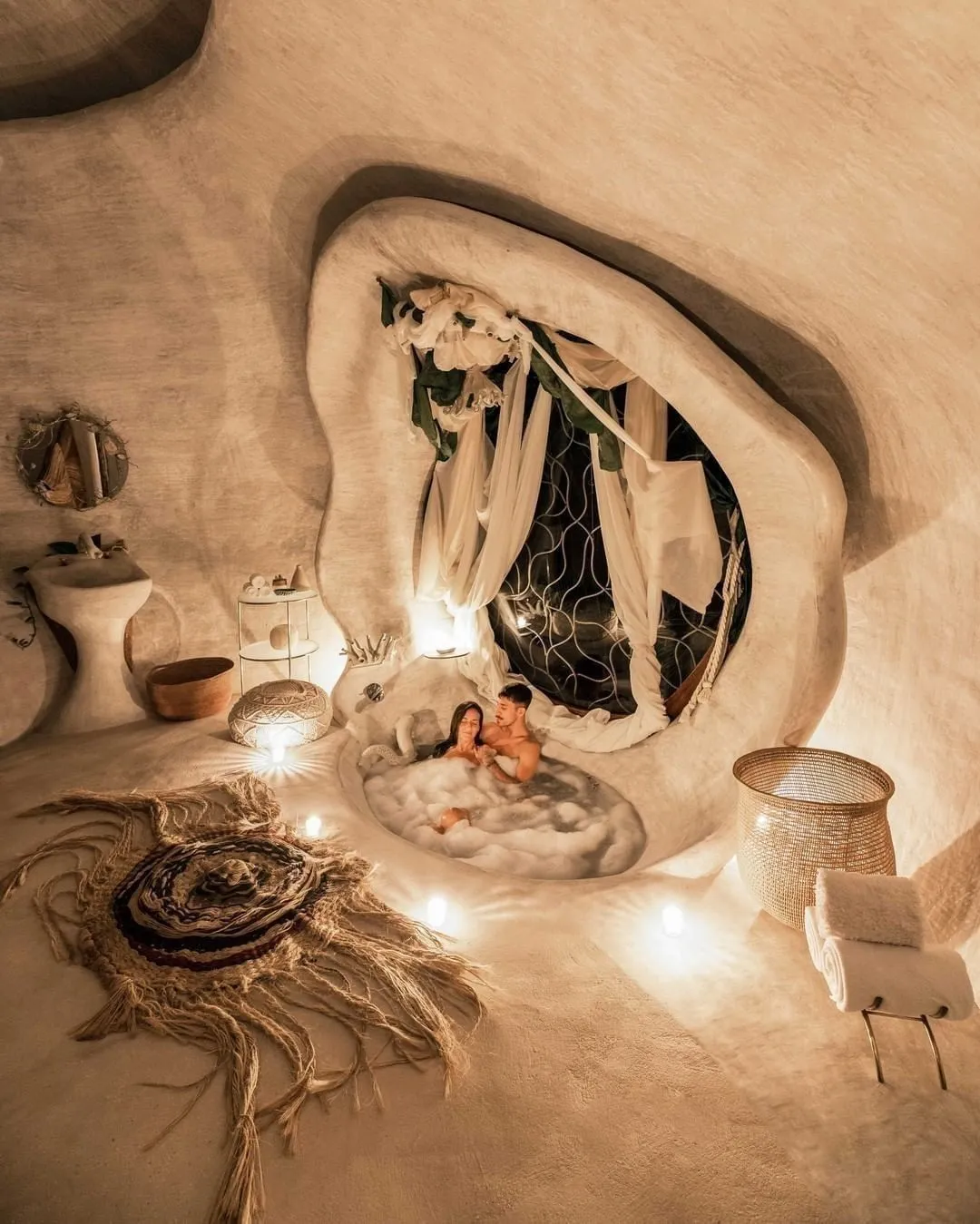 1. Saint Lucia
Saint Lucia is an Eastern Caribbean Island nation known for the Pitons, a pair of dramatically tapered mountains on its west coast. Saint Lucia is famous for its volcanic beaches, reef diving sites, luxury resorts, and fishing villages. Also, there are plenty of attractive waterfalls here you should visit, such as the 15-meter-high Toraille, Piton Fall, and Sault Fall. Suppose you are searching for the best destination for your honeymoon. In that case, I think Saint Lucia is the best destination that gives an enjoyable and stressless vacation because of its iconic Piton mountains and numerous natural wonders, and it provides a romantic haven. The people here are extremely friendly and willing to talk with you, and if you choose here as your honeymoon destination, a 7-day trip to St Lucia costs an average of $3,500 for you and your spouse.
Things to do in Saint Lucia for Couples
With its golden sand, Pigeon Island in the north is the most picturesque, sheltered, and paradise-like place in the world. St. Lucia also has the Anse Cochon on the West Coast, a truly magnificent beach with rainforests for nature-loving honeymooners.
In Saint Lucia, there are a lot of luxury resorts with various honeymoon packages. You can take one of these packages and spend your honeymoon season beautifully with your spouse.
Kissing beneath the Piton Falls, lounging in a hammock at Anse Mamin, a romantic beach sunset, and taking a mud bath together are a few things that will brighten the mood of the trip. If you visit Saint Lucia, make sure to find a quiet place here where you can be alone with each other and remember why you fell in love in the first place.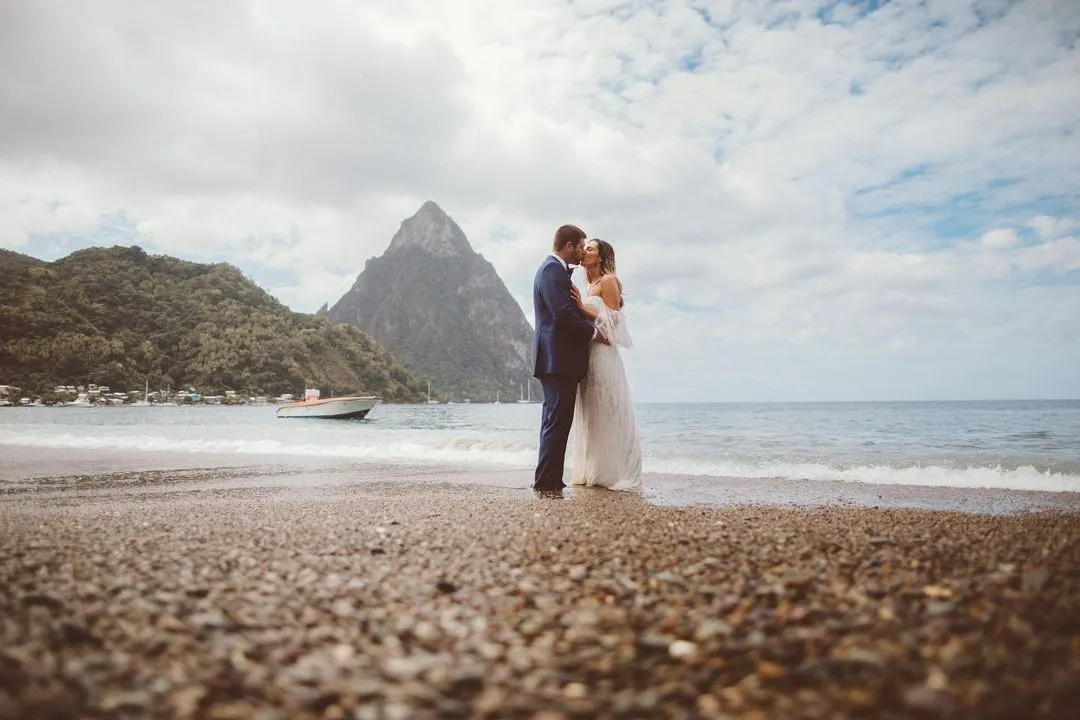 2. Bali, Indonesia
Bali is one of the most famous couple destinations in the world, and for a good reason: this island, also known as the "Island of the Gods," is one of the most beautiful places on the planet. Bali is a surfer's paradise, with greenish-blue waters and golden beaches all around. Whether you're planning a honeymoon vacation, there's no better place to go than this stunning Indonesian island to travel on a budget.
Things to do in Bali for Couples
Bali's world-class resorts, beach villas, brilliant spas, and romantic experiences make it an unrivaled destination for newlyweds. As a couple, you can enjoy a romantic spa day and spend luxury nights here.
There are also volcanoes, rice paddies, and beaches that fade into the gentle blue of the ocean. So, you can make a reservation for a sunset dinner on a beach like Jimbaran Beach with your spouse. Also, climbing hills such as Mende Hill gives another experience for your honeymoon.
Make sure to make a photoshoot to commemorate your honeymoon and memorize it forever.
Read More: 18 x Things to do in Bali, Indonesia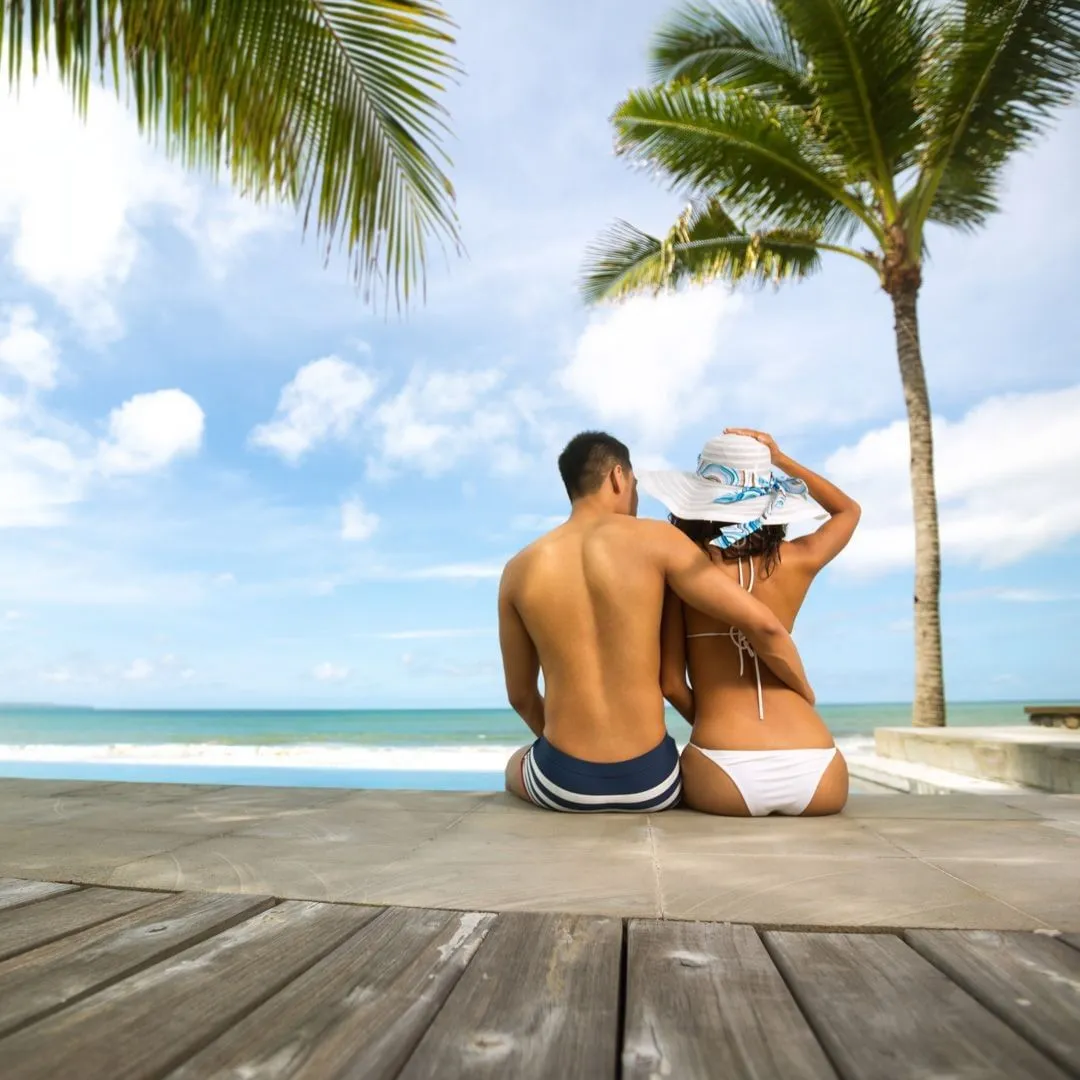 3. Maldives
The Maldives, a series of 1,200 islands which is situated in the Indian Ocean, is one of the world's most calm, romantic, and breathtakingly beautiful locations. The Maldives beaches, many white-sand beaches known as the paradises among the best honeymoon places for couples.
Things to do in the Maldives for Couples
The Maldives is a unique and beautiful honeymoon destination with privately-owned artificial resorts for a romantic honeymoon experience. The Maldives is one of the best honeymoon places in the world offering an artificial resort privately full of luxury and comfort to newlywed couples. In the Maldives, you can experience a perfect honeymoon experience with your spouse without any disturbance in your private resort.
The Maldives islands are with white sand beaches and crystal-clear water. You can go on a romantic night out with your spouse while watching the sunset on the beach in the Maldives.
Read More: 10 x Things to do in Maldives 2022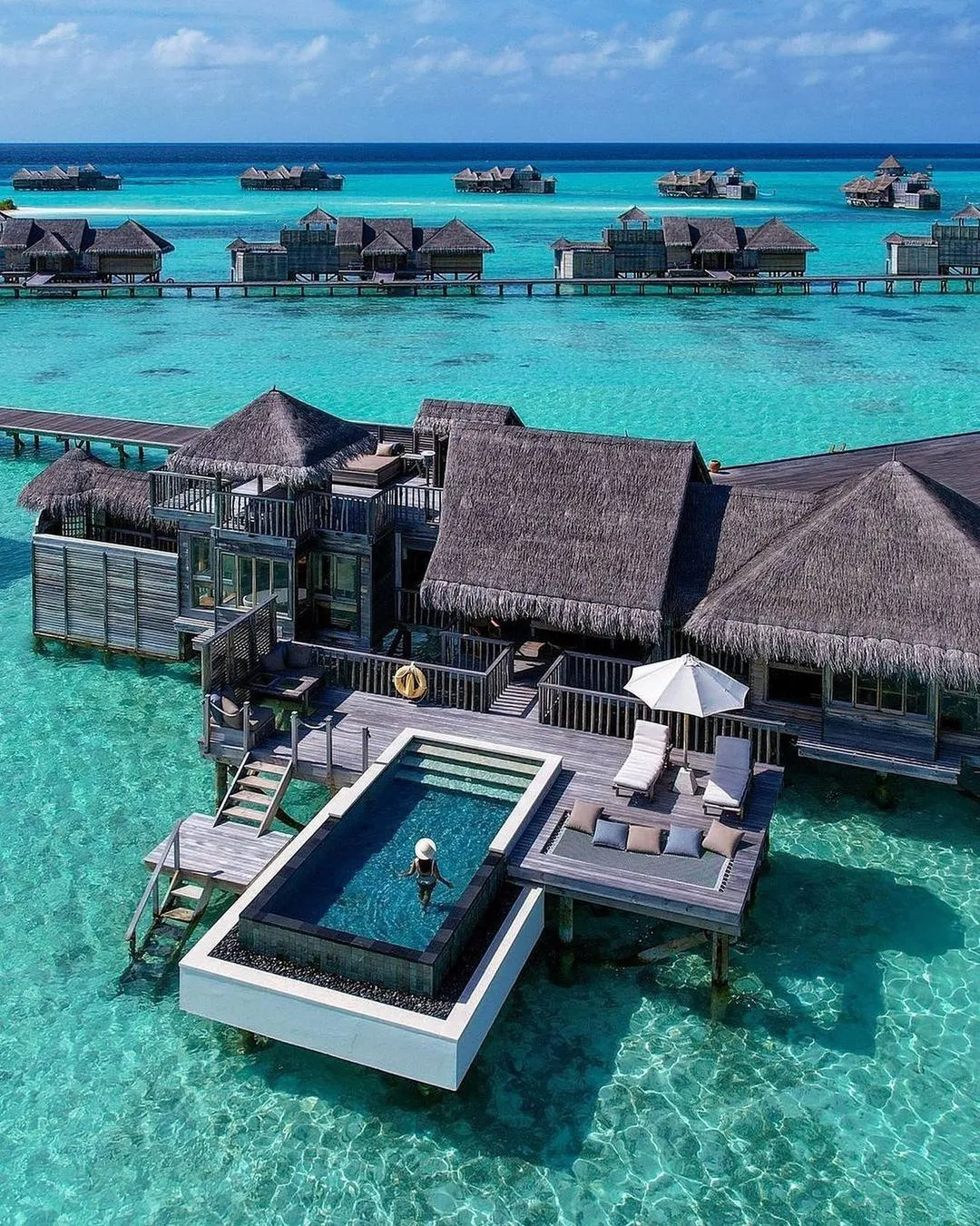 4. Paris, France
Paris, France's capital, is in northern central France, is a major European city and a global center for art, fashion, gastronomy, and culture. Because of the romantic atmosphere, it exudes world-recognized landmarks and picture-perfect avenues. Paris is known as "the City of Love." The City of Love isn't just a random nickname for Paris. It's the perfect description that anyone who has visited the French capital would give to the city for all the romantic vibes it has.
Things to do in Paris for Couples
Price is one of the best destinations for couples because there are many luxurious rooms and suites with all facilities in Paris. As a couple, you can take an unforgettable experience by booking the palatial Honeymoon Suite, located on the top floor with panoramic views of the city. But keep in mind that prices are pretty high in Paris.
The Eiffel Tower is a symbol of love for many couples from all over the world. In addition to being a familiar city icon. You can visit the Eiffel Tower and take a photograph while kissing your sweetheart, and it will be an unforgettable memory on your honeymoon.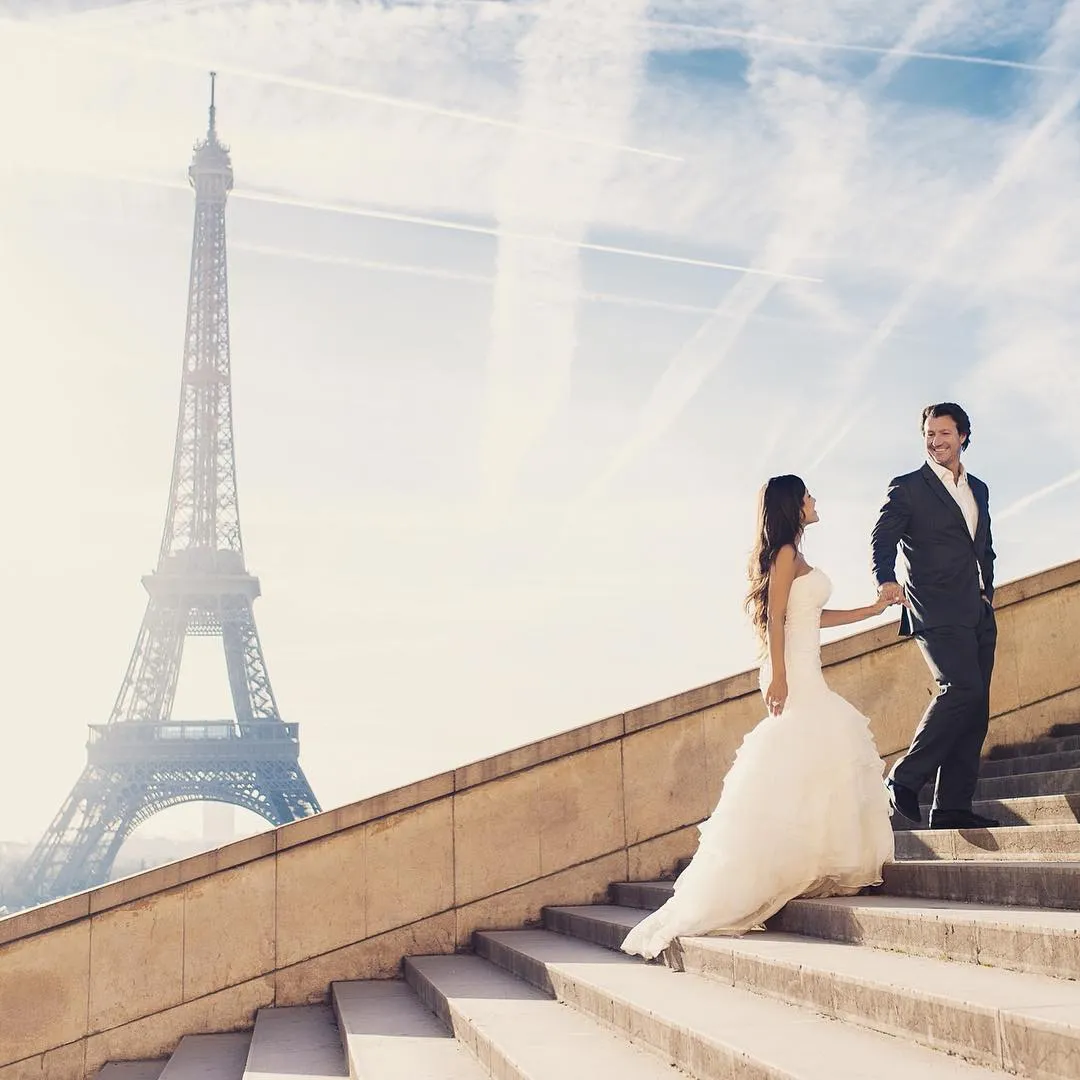 5. Florence, Italy
Florence, Italy's capital, is home to many Renaissance masterpieces of art and architecture. Florence is a quintessential romantic, with views that melt the heart. Because of its art and architecture, this is one of the best honeymoon destinations for a couple, and Florence could be one of the best places in Italy to express your love. A honeymoon in Florence gives you everything that couples need. Florence is not as expensive as Rome or Venice, but centrally located hotels can be pricey here as well, especially during the summer.
Things to do in Florence for Couples
In Florence, love is always in the air because there are many romantic things to do in this town. Florence has it all, from watching the golden sunsets on the Arno to strolling through the Bardini gardens, stealing a kiss in a hidden square, and taking dinner at the rooftop restaurant.
While enjoying your honeymoon in a luxury hotel, make sure to participate in these activities to keep your memory forever. Foods in Florence are delicious and inherent. You can experience different kinds of food while visiting the Tuscan countryside with their unlimited culture.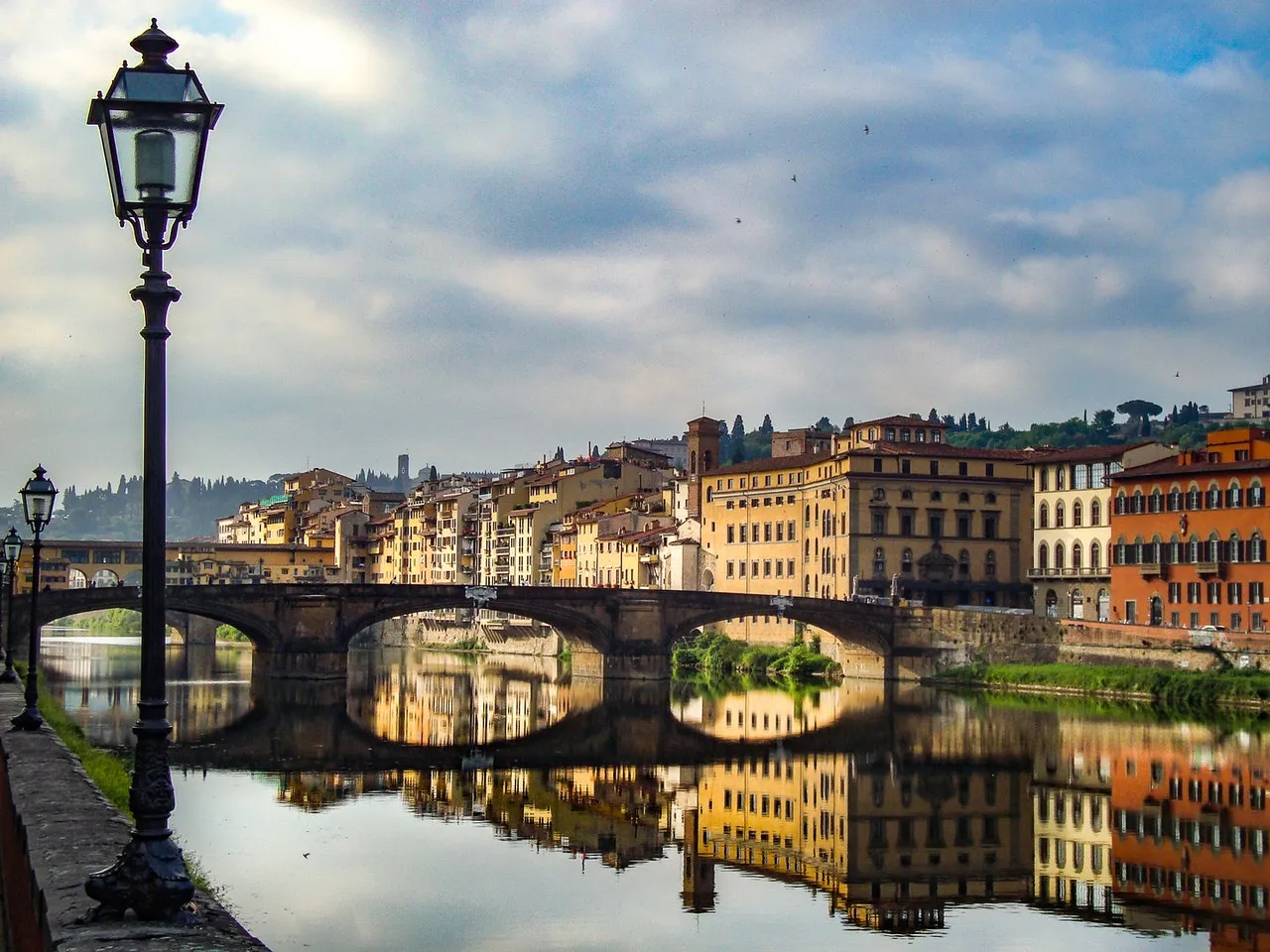 6. The Big Island, Hawaii
Hawaii and honeymoon are often used interchangeably. Among the islands in the Hawaiian chain, The Big Island of Hawaii, also known as the Island of Hawai'i, is well-known for its incredible natural attractions, mainly the volcanoes that have shaped and continue to shape the landscape. The big island is the youngest and largest island in the Hawaiian chain, which is full of attractive destinations with luxury hotels and is one of the best destinations for your honeymoon. Considering the price, a one-week trip to Hawaii for couple costs around $4000. Also, The Big Island is preferred as the least commercialized and most authentic island in Hawaii. So, a honeymoon here makes a beautiful memory in your life.
Things to do in The Big Island for Couples
While spending your honeymoon in a luxury hotel, you can also participate in adventure activities here. Helicopter tours, nighttime snorkeling to see manta rays, and, of course, the geological wonders of Hawai'i Volcanoes National Park are among the activities available.
There appears to be no end to the number of incredibly romantic places on the Big Island. Picnic at the beach, sunset cruise, botanical gardens tour, and other romantic things you can do in Hawaii with your spouse.
Also, if you wish, you can spend your honeymoon at the Mauna Kea Beach Hotel, a mid-century, open-plan beautiful hotel.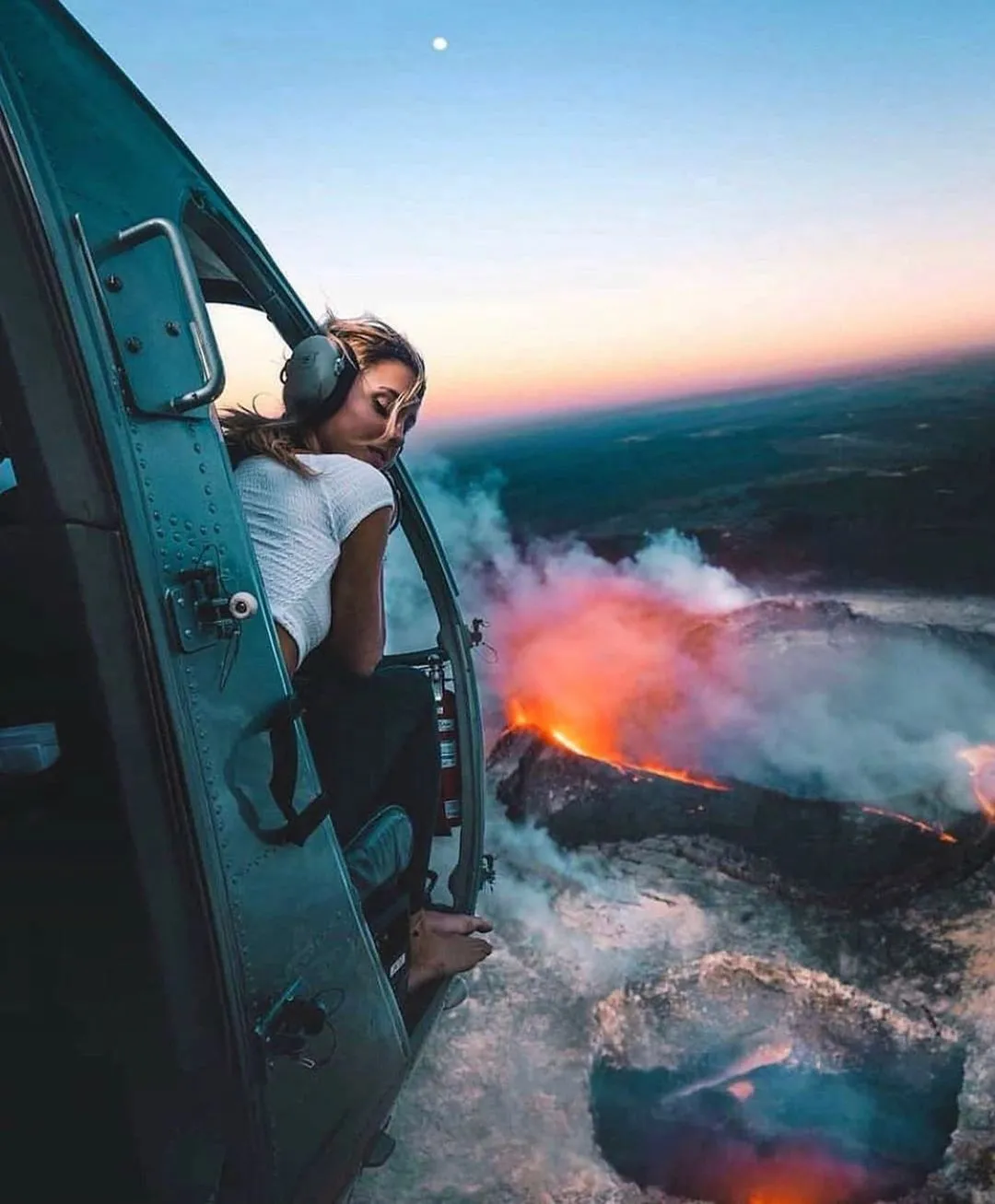 7. Fiji
Fiji is the ideal place to visit for your honeymoon because it is remote, tranquil, and surrounded by crystal clear water. It's also a haven for luxury properties, many of which come with their private island. Although it is a bit expensive, you can spend a luxurious honeymoon in Fuji.
Turtle Island is a 500-square-mile island that was privately acquired by a media mogul looking to escape urban burnout. It's now home to over a million trees, bountiful reefs, wildlife, and a resort with 14 villas (meaning the island is home to just 28 people at a time). In addition, it has access to 12 private beaches, a myriad of water and land-based activities, and fresh Fijian meals inspired by the bounties sourced from on-island ingredients. And everything is included in the nightly rate so that honeymooners can bliss out.
Things to do in Fiji for Couples
Being alone in the middle of a private island is the most romantic thing a couple can do. Auberge Resort, Nanuku allows guests to rent out its exclusive two-acre private island, located about a 3o min boat ride from the main island. You can experience the best honeymoon experience if you visit one of these private islands.
Turtle Island is a small private island in Fuji that has over a million trees, abundant reefs, wildlife, a resort with 14 villas, access to 12 private beaches, a plethora of water, and land-based activities. You can taste fresh Fijian meals inspired by the bounty sourced from on-island ingredients on this island. Because everything is included in the hotel package on this island, honeymooners can genuinely relax here.
While enjoying your honeymoon, you can also participate in activities like enjoying in Sabeto Hot Springs and Mud Pool, visiting Garden of the Sleeping Giant, seeing Biausevu Waterfall's beauty, and taking a walk in Paradise Beach in Fuji.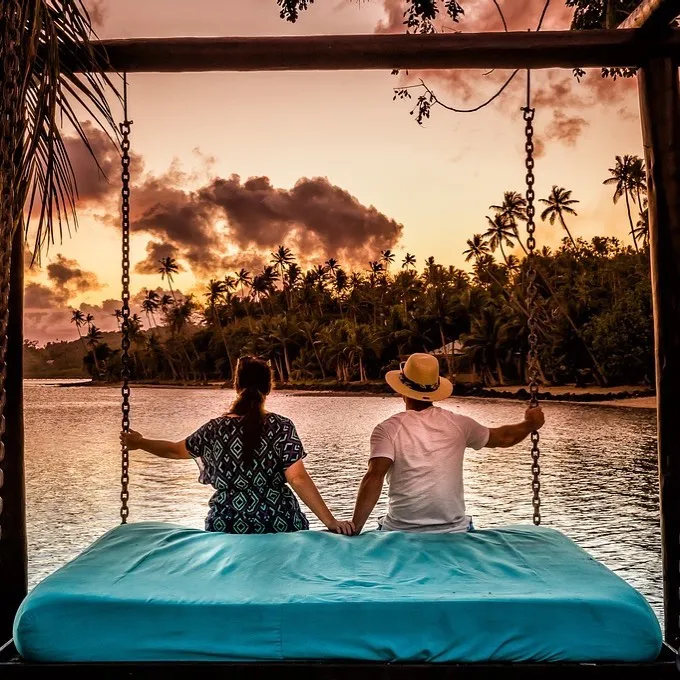 8. The Blue Lagoon, Iceland
The Nordic culture, beautiful landscapes, enticing sights, giant glaciers, and majestic wildlife are just a few of the reasons why an Iceland honeymoon is a fantastic idea. With so much to offer, Iceland is an ideal destination for a romantic getaway with your partner. Among the fantastic destinations in Iceland, I recommend you choose The Blue Lagoon as your honeymoon destination. The Blue Lagoon is a geothermal spa on Iceland's Reykjanes peninsula in the southwest. The water in this lagoon is a Dramatic Glacial Blue color, which we can assume is named 'Blue Lagoon.' Another feature of the water here is its temperature, ranging from 37°C to 39°C, and is ideal for hot bathing and swimming. As a result, the Blue Lagoon is one of many tourist attractions in Iceland. Because of these reasons, I think Blue Lagoon will be a different kind of honeymoon experience for you. There are plenty of luxurious hotels here you can stay, but keep in mind that the Blue Lagoon is pricey than the average pool entrance fee.
Things to do in the Blue Lagoon for Couples
In Blue Lagoon hotels, guests have unlimited access to the entire Blue Lagoon facility. While enjoying your honeymoon, you can also take a hot bath here. After soaking in a hot bath, restaurants near the Blue Lagoon offer cocktails, health products, delectable meals, and treatments such as massages.
There's also an 18-hole golf course just 10 min away from Blue Lagoon. A short flight from the East Coast, horseback riding, taking the view of unique geologic and volcanic features, and experiencing nearly 24 hours of daylight in the summer also gives an unforgettable experience for you. You can participate in all these kinds of activities while having a fun time with your spouse.
Read More: 11 x Things to do in Iceland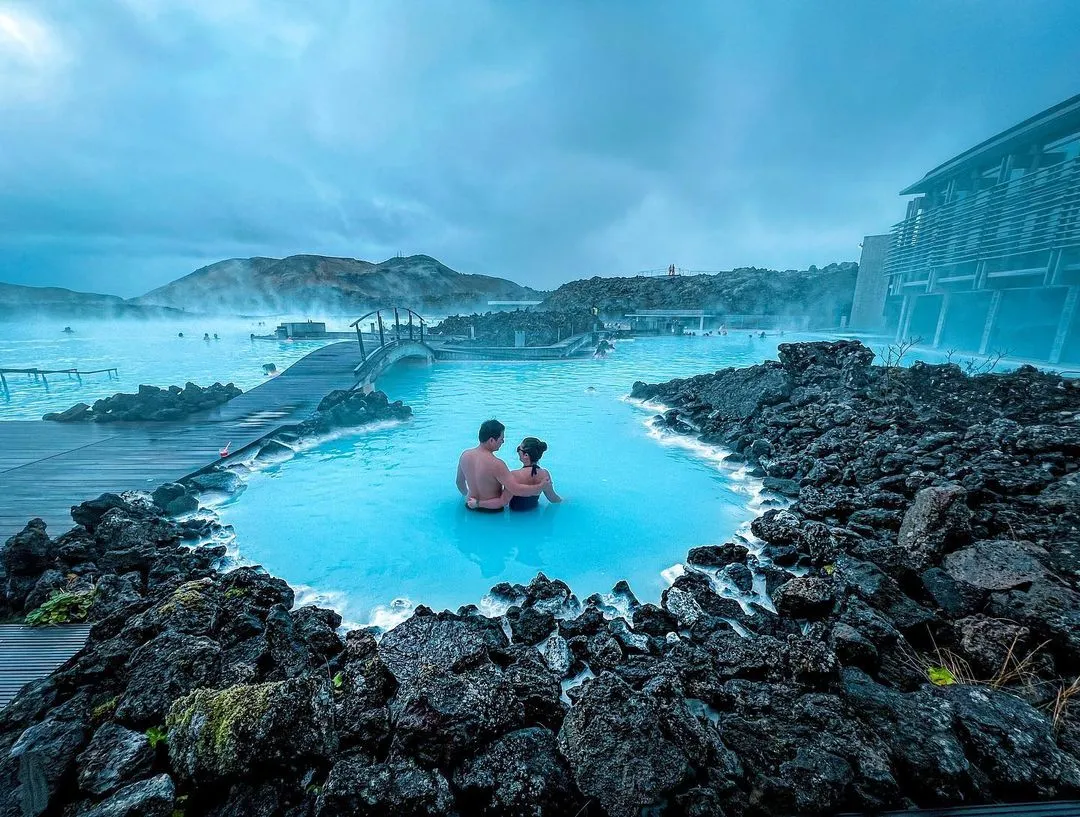 Photo from socukz
9. Rome, Italy
If you want to spend your honeymoon in Europe, Rome is one of the best options available. Rome is the capital city of Italy. The Colleseum, Pantheon, and Trevi Fountain are the highlights of Rome's stunning architecture. Rome is without a doubt one of the world's most romantic cities, with its grand monuments, beautiful fountains, world-class cuisines, resplendent piazzas, and romantic cobblestoned streets, making it an ideal first destination for newlyweds. Also, prices are not very high here. The honeymoon package here costs about $1500, and you can spend a 1-week luxurious honeymoon for $2500.
Things to do in Rome for Couples
While enjoying your honeymoon, you can take a Gondola Ride Through Venice's Canals. It will give you a different kind of experience in your life. Participate in various types of activities here. Enjoy a Bellini at Harry's Bar in Venice, Toast Your Love with Tuscany's Finest, and a few things you can do here.
If you choose Rome as your honeymoon destination, make sure you visit honeymoon spots like Vatican Museums, Colosseum, Pantheon, and Spanish Steps in Rome with your spouse. Here you can take some fantastic photos and create new memories to cherish for the rest of your life.
10. Maui, Hawaii
Maui, Hawaii is a tropical dream destination for couples and honeymooners, with stunning sandy beaches, an incredible range of activities, and a laid-back way of life. Numerous publications consistently rank Maui as the best island in the world. As a result, it is unquestionably the best place in the world for an island-style honeymoon. But keep in mind that Maui is one of the most expensive islands to visit a couple. It usually costs $4000 for a 1-week honeymoon vacation.
Things to do in Maui for Couples
There is a wide range of activities available here, including zip-lining and hiking, and water sports such as scuba diving and kayaking. While enjoying your honeymoon in a beach hotel, you can also participate in these activities to create an unforgettable memory in your life.
The island has a polished but laid-back vibe, and there are enough fantastic culinary options to eat at a different restaurant every night. So, make sure to visit them too.
Romantic Couples Photoshoots, Helicopter tours in Maui, Horseback tours, and whale watching during certain times of year in Maui are other things you can do here.