9 Great Things To Do in Ella , Sri Lanka
Last Updated On January 26, 2022
Ella, Sri Lanka, is a small, laid-back town surrounded by lush tea plantations. Ella offers a diverse range of activities. Take one of the most scenic train rides from Nuwara Eliya to Ella and fall in love with the scenery. You'll most likely end up staying longer than you intended. Ella has a pleasant climate, with pleasant nights and temperatures averaging 28 degrees.
How To Get To Ella, Sri Lanka?
When it comes to getting to Ella, you've got a few options.
Tuk-tuk: by hiring a tuk tuk and using that to get around Sri Lanka. If you don't find a Tuk Tuk, then the train is your best option!
Train: I'm sure you've heard of the famous Kandy to Ella train ride, which is one of the most beautiful train rides in the world. If you're coming from Colombo (the capital), then it's also an easy option to get the train from Colombo to Ella.
Getting Around Ella
With so many amazing things to do in Ella, you must be wondering how on Earth you're going to get to them all!
Well, things like little Adam's Peak and the Nine Arch bridge are all within walking distance through the round trip will likely take you a good 3 or 4 hours.
9 Things To Do In Ella
Capture The Beauty Of Nine Arch Bridge
Prepare Yourself With Little Adam's Peak
Test Yourself At Ella Rock
Explore Ravana Falls
Discover Ravana Cave
Cool Off At Ellawala Waterfall
Marvel At Diyaluma Falls
Check Out Lipton's Seat
Visit A Tea Factory
Let's get started with perhaps our favorite place to visit in Ella.
1. Capture The Beauty Of Nine Arch Bridge
If you're an Instagram fan, there's a good chance you've seen Ella bridge before. It's a famous photographing spot due to the gorgeous, old-school design of the bridge and the surrounding green bushes and trees. When you dig into the bridge's history, you once again discover the British's heavy influence on the region. Though it is now one of the most popular things to do in Ella, it isn't, strictly speaking, in Ella. It's in Demodora, halfway between Ella and Demodara Railway Station and Ella Railway station. However, due to world war 2, Britain was forced to redirect all steel production to the war effort. As such, local engineers had to construct the bridge using stone and cement. Well, it's hard now to imagine the Nine Arch Bridge in Ella looking any different from how it does today!
Read more about Nine Arch Bridge
2. Prepare Yourself With Little Adam's Peak
Little Adams Peak is nowhere near as challenging as the famous "Adams Peak" in Ratnapura. However, it still offers breathtaking views of the valley below. It takes around 15 minutes to climb up, and you then have a ridge to walk along and can choose to climb down and then up a final peak. The views all the way along are incredible, so it's a nice place to relax and take some shots. The hike itself isn't too tricky, but it is a natural incline, so if you're struggling, you can stop and catch your breath! When you reach the top, make sure you try a delicious meal, fresh coconut. Many people take food with them up the mountain and then enjoy it with a view.
Read: Complete Guide for Hiking Little Adam's Peak

3. Test Yourself At Ella Rock
Now that you've completed Adam's Peak, it's time to take on a real challenge! Ella Rock is the ultimate hiking opportunity in Ella and offers the best views you'll find anywhere. That is, of course, as long as it isn't too foggy. In the busier months, this is less of a problem. However, for us, in October, the mist always seemed to arrive at the wrong time! You can get a guide to take you up the mountain or walk it yourself. As it is a bit of a confusing trek and the locals often cover up true markers to the top, I recommend checking out this guide on how to get there.
Don't miss our Ella Rock Hiking Guide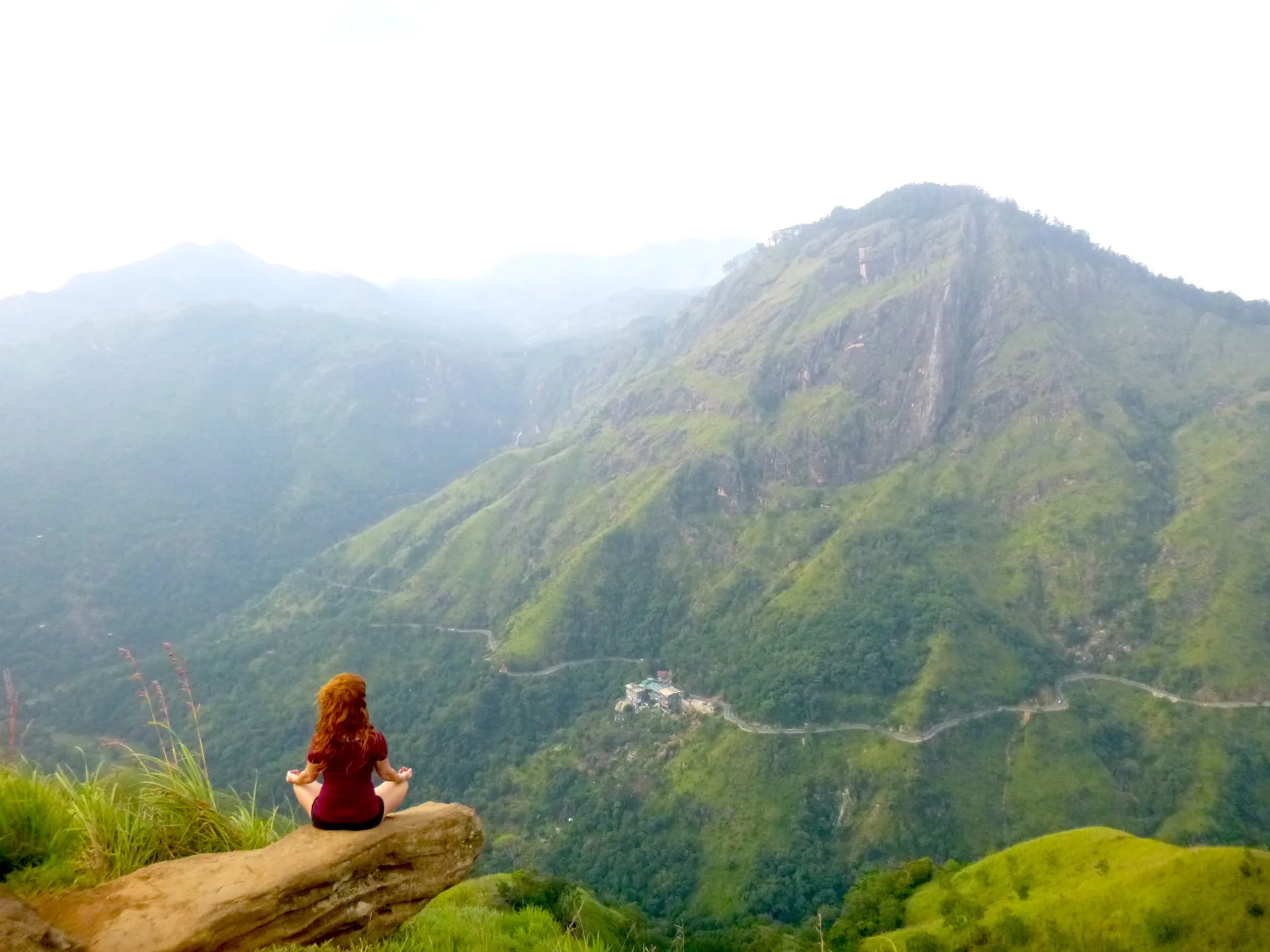 4. Explore Ravana Falls
Due to Ella's location in the "Little England" area of Sri Lanka, it has a different climate, which means it's got some pretty cool waterfalls, and one of those is Ravana Falls. Located about 15 minutes from Ella you have Ravana Falls. These are perhaps the most accessible waterfalls to get to in the area as they are literally at the side of the main road you drive down. You can walk up to them and stand at the edge of the flowing water beneath the falls. Some people also choose to swim in there, though it is hazardous. There is a giant sign at the base of the falls informing you that more than 30 people have already died there.
Read our guide on Ravana Falls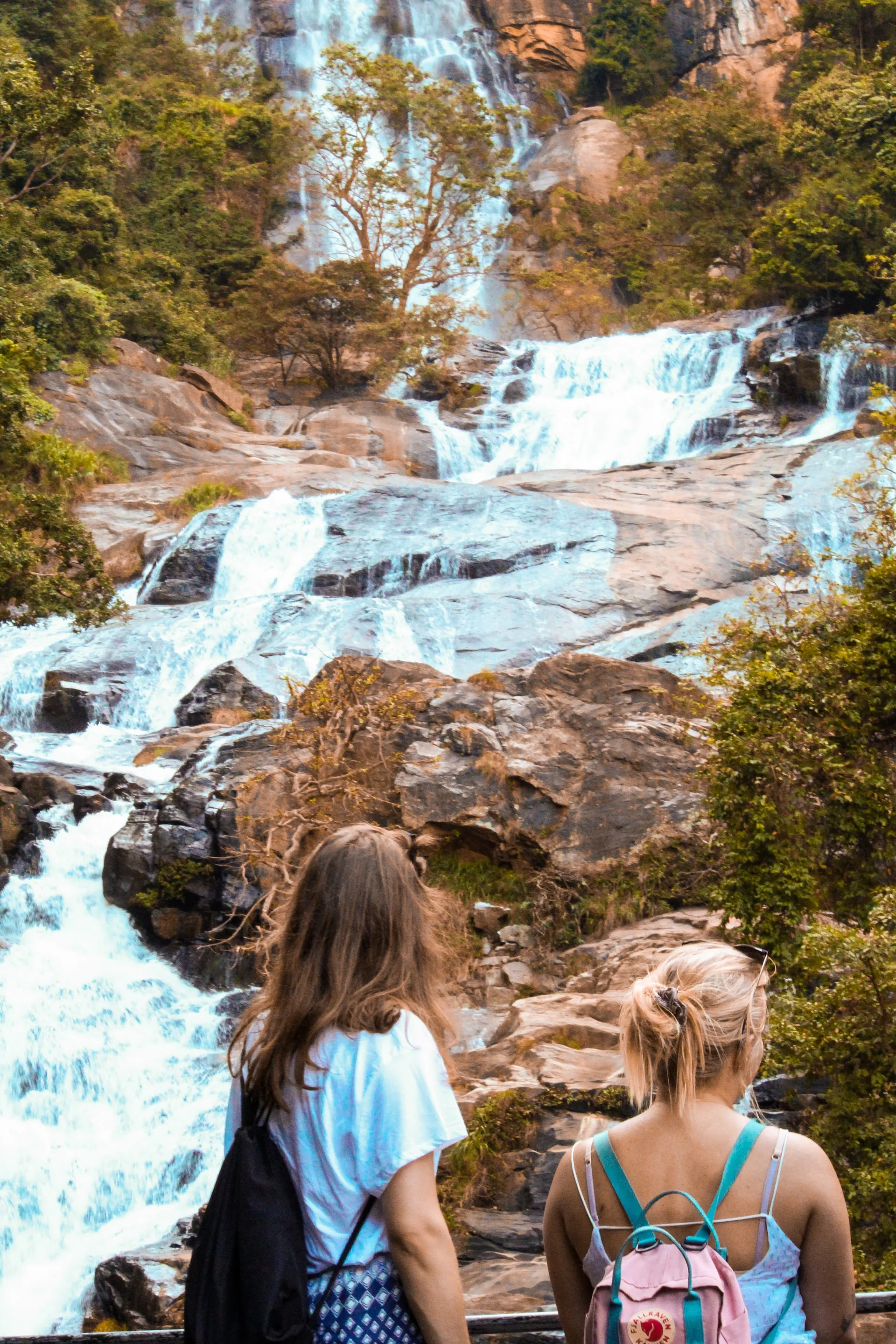 5. Discover Ravana Cave
While visiting Ravana Falls, you might also take the time to visit the cave there. To get there, you'll need to climb up more than 600 steep, awkwardly cut steps. However, the journey is certainly worth it. Though not a big cave, it is steeped in local folklore. Rumour has it; King Ravana once used it to hide Princess Sita, whom he had kidnapped. Their story involves many of the local sites in and around Ella and Nuwara Eliya.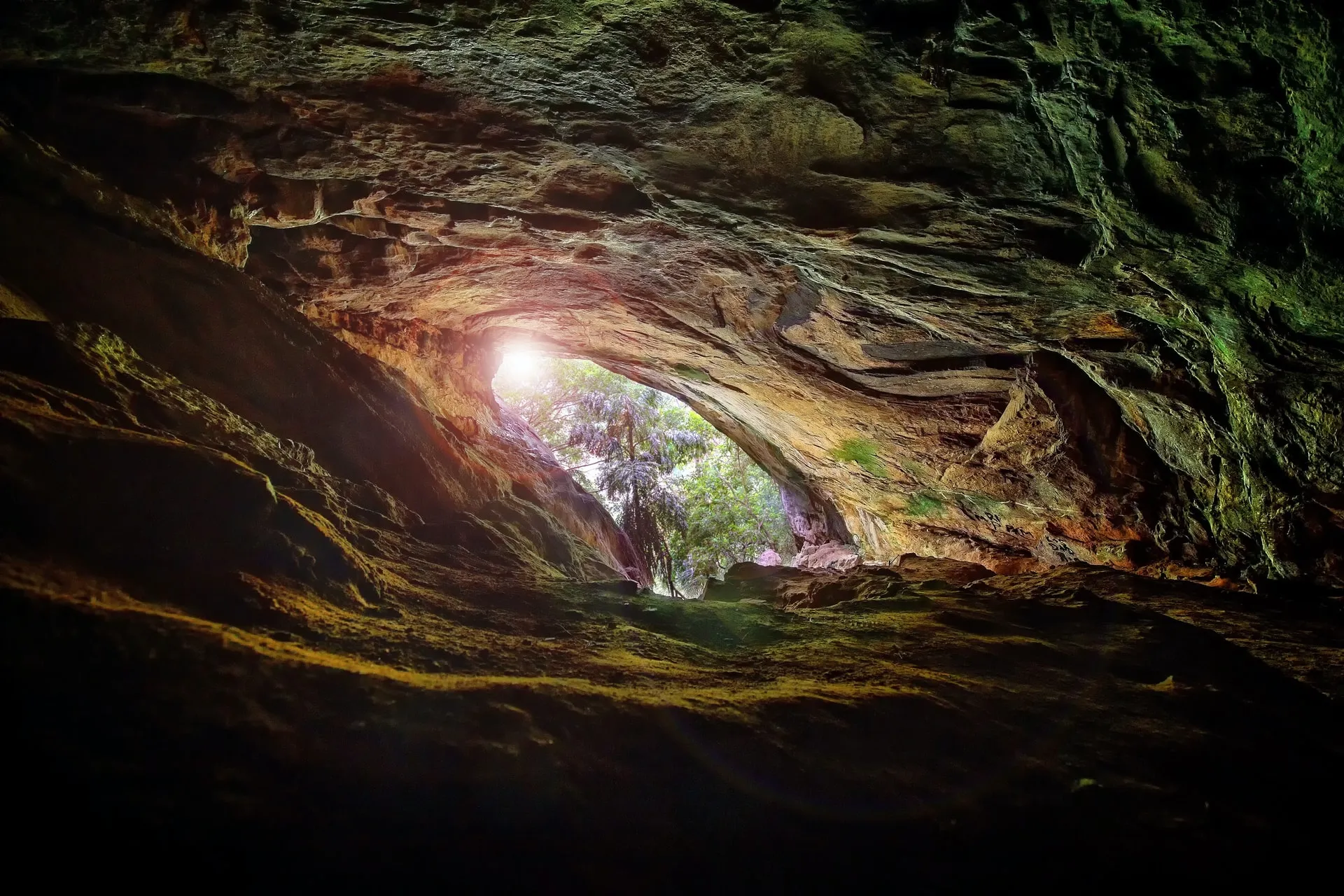 6. Cool Off At Ellawala Waterfall
Once you've been to Ravana Falls, you can then carry further down the same road until you reach Ellawalla Waterfall. This is a beautiful little spot, located away from the main road and far more secluded. When we visited, there were only two other people there. To get there, I've screenshotted where you need to drive up. It's not particularly well signposted but is perfectly accessible. Once you reach the point shown below, you'll find a small cafe area and local guides. They will show you how to the falls, which is less than a five-minute walk from where you parked up. What's great is you can also swim in these falls, and the power of the water is incredible! Once you get to the red point marked on the map, head left and up the dirt road. Locals are living there who will be able to direct you. It's simply that Google maps haven't yet been updated, seeing as the reservoir built there is still relatively new.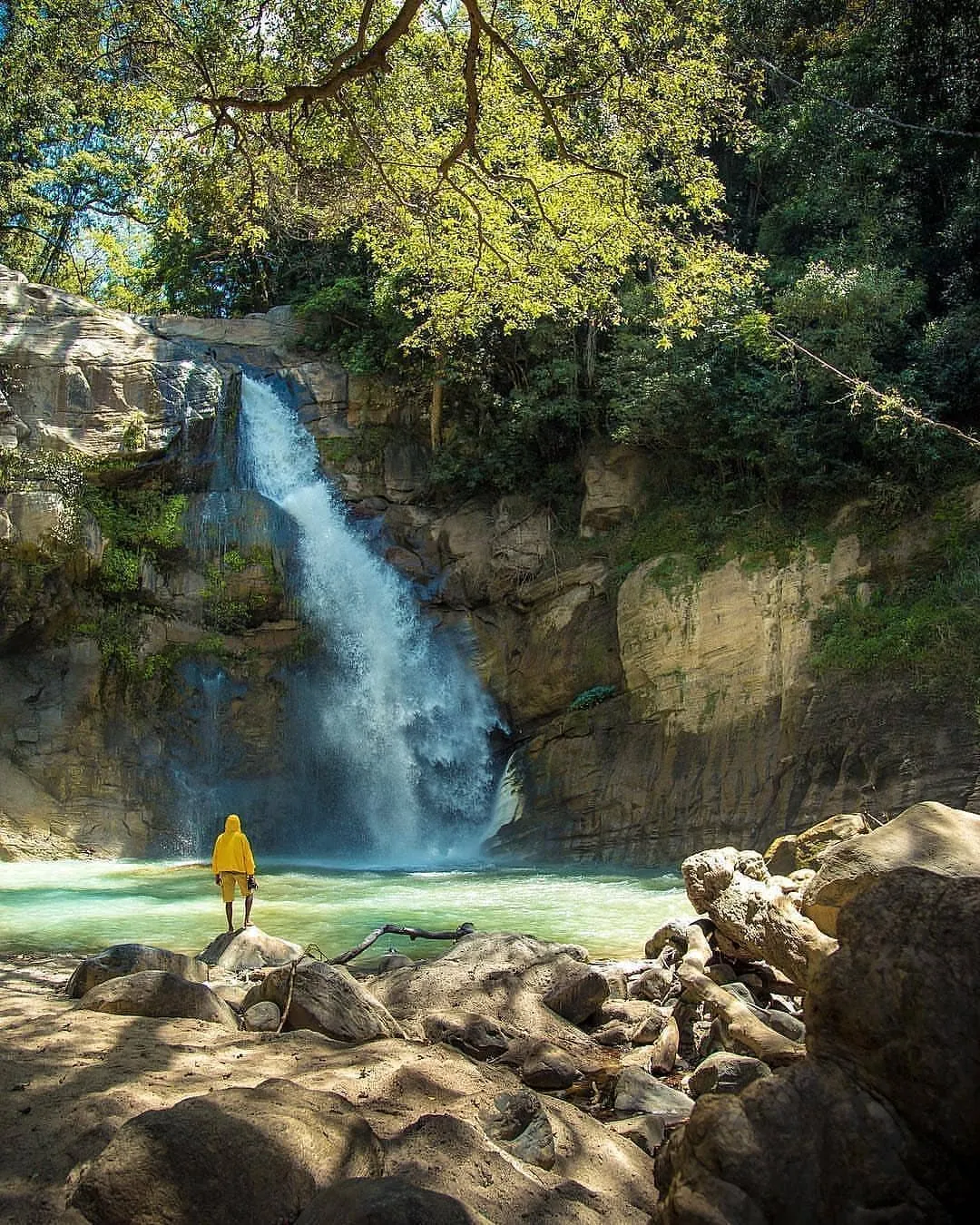 7. Marvel At Diyaluma Falls
This is the final set of waterfalls I will mention in this Ella travel guide, but I've saved one of the best until last. Diyaluma Falls are some of the most spectacular waterfalls anywhere in Sri Lanka. This is not surprising, seeing as they are also the second-highest. Just like Ravana falls, you can see Diyaluma from the side of the main road. There are a couple of small cafes there where you can stop and take some nice pictures. Sadly for us, it started hammering it down with rain. The very second we arrived there! It was the worst timing ever, so we failed to get the sorts of pictures we'd have liked. You can also climb up to the upper part of the waterfalls and swim in the natural infinity pools created, but this was not possible due to the weather situation. There are two main ways to get to the top: you can either hike from the bottom (which does not seem safe, but perhaps better if you have a local guide) or via Poonagal Village, which is safer and shorter.

8. Check Out Lipton's Seat
Have you ever heard of Lipton Ice Tea? Well, this is where it all began! Sir Thomas Lipton owned acres worth of tea plantations in the area, and Lipton's Seat was where he used to survey his tea empire. It is about a 7km walk up to the top. However, you're not expected to do this anymore! Instead, many travelers choose to get a lift up to the top and then walk back down. That way, you get to appreciate the spectacular panoramic views and have the chance to take in the rest of the pictures on the way down. It's best to visit in the mornings, especially if you want beautiful shots of the misty tea fields.
If you're heading there read about Lipton's Seat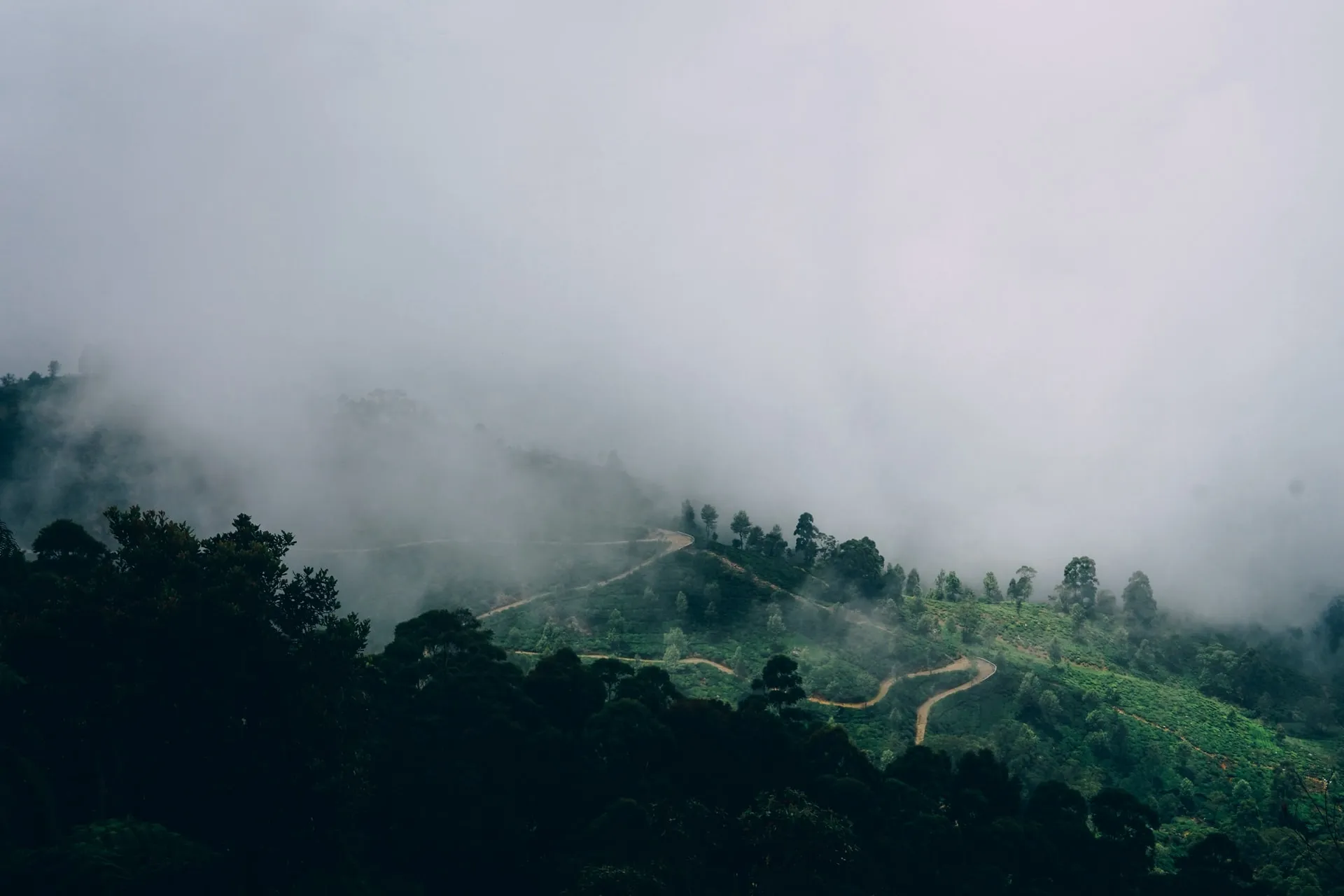 9. Visit A Tea Factory
If you've made it to Ella and still haven't been to a tea factory, then that's about to change! It's one of the best things to do in Ella when it's raining, as you can explore the factories and relax in the cafe all while the rain hammers around you. And they're even better when it's sunny as you can find one with fantastic views out across the surrounding plantations. It's hard to suggest anyone factory to go to. But perhaps the Halpewatte Tea Factory is the most popular (and the largest) in the area. We developed quite an addiction to tea in Sri Lanka. It was delicious, and thankfully a very cheap habit since it was so cheap!
It's also nice when you can enjoy a lovely cake with your tea too.